Act out the tale of Persephone and the pomegranate seeds via tableau and role play.
Drama provides children with a fun, practical and meaningful way of exploring the world, both in the present day and in times past.
In this lesson plan, it is used to explore the Ancient Greek myth of Persephone and the pomegranate seeds, a story which the Greeks used to help them understand the changing nature of the four seasons. The story features Greek gods and goddesses Hades, Demeter and Persephone.
Pupils will undertake practical activities in small groups, demonstrating an awareness of story sequence, characters, themes via tableau, hot seating and role play activities.
Curriculum links
Identify key moments within a story/text
Use drama techniques to explore a story/text
How to create role play that balances dialogue with action
How to evaluate drama critically but empathetically
This download contains
---
Tom Kirkham is the publishing director of The School Musicals Company and a qualified teacher of English and drama. Follow him on Twitter @musicalsco.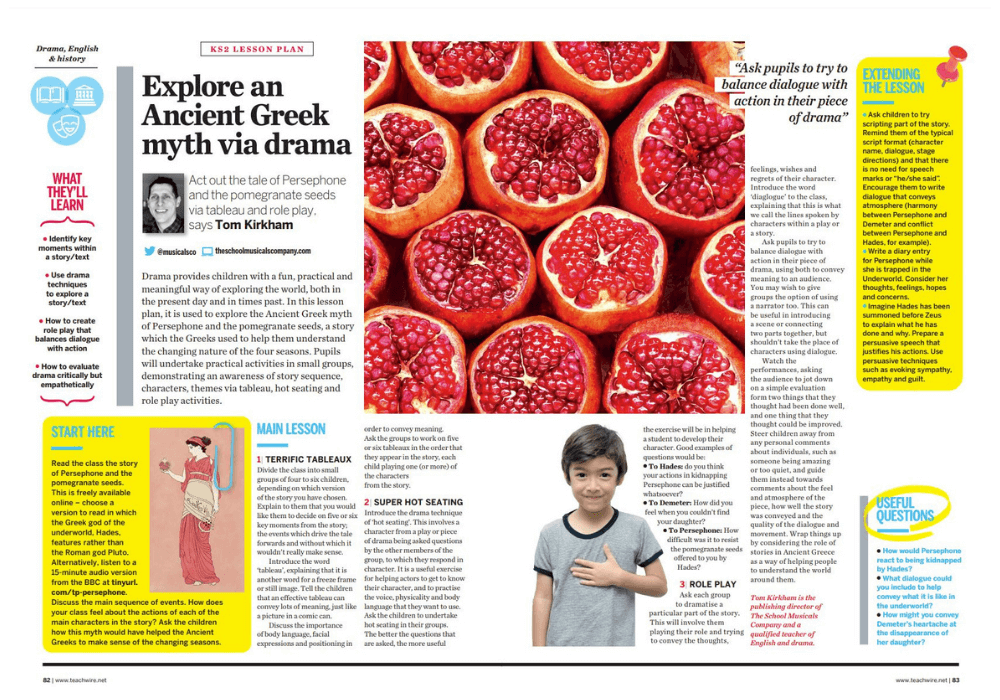 DOWNLOAD A FREE RESOURCE!
Myths and legends KS2 – Explore Ancient Greece with these drama activities