Contents:
1 x Plan document for teachers, outlining ten sessions organised over two weeks
1 x text resource
Objective: To become familiar with a range of Greek myths. Using The Orchard Book of Greek Myths by Geraldine McCraughrean and Greek Myths by Marcia Williams, pupils study powerful verbs, verb tenses, use of first and third person, paragraphs and ways of showing dialogue. They then draw story maps to learn a Greek myth off by heart, and to retell another myth in written form.
---
Hamilton Trust is a UK charity working to support inspirational teaching and learning through its website and projects. Find more of its great resources at hamilton-trust.org.uk and follow on Twitter at @HamiltonTrust.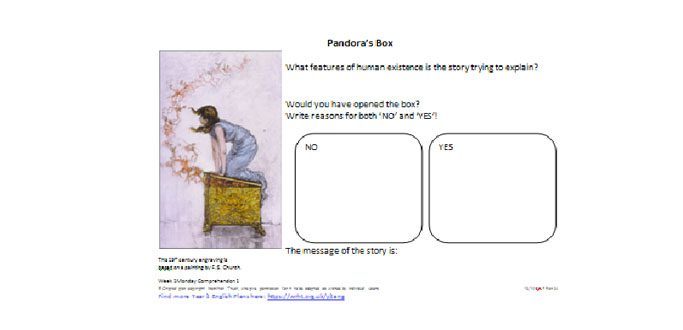 DOWNLOAD A FREE RESOURCE!
Myths and Legends – English Plan for KS2