This resource sheet gives children the chance to think about idioms.
Sometimes the discussion around vocabulary teaching begins with mention of a 'word gap', where for a range of reasons some children are seen as not having the words or language that their peers can draw on.
Whereas this might be true of some school-specific language, all children are likely to have areas where their vocabulary is already well-developed – often richer and deeper than their peers and the adults around them.
This is especially true of words linked to particular interests – ballet, skateboarding, dinosaurs, gaming. Giving children a chance to celebrate their existing word power is a great starting point for beginning discussions around how we learn words and why we might want to. And who knows, you might even learn a word or two!
---
This activity is just one of a selection included in James' resource pack 7 Spelling and Grammar Resources for KS1 and KS2 English which you can download here.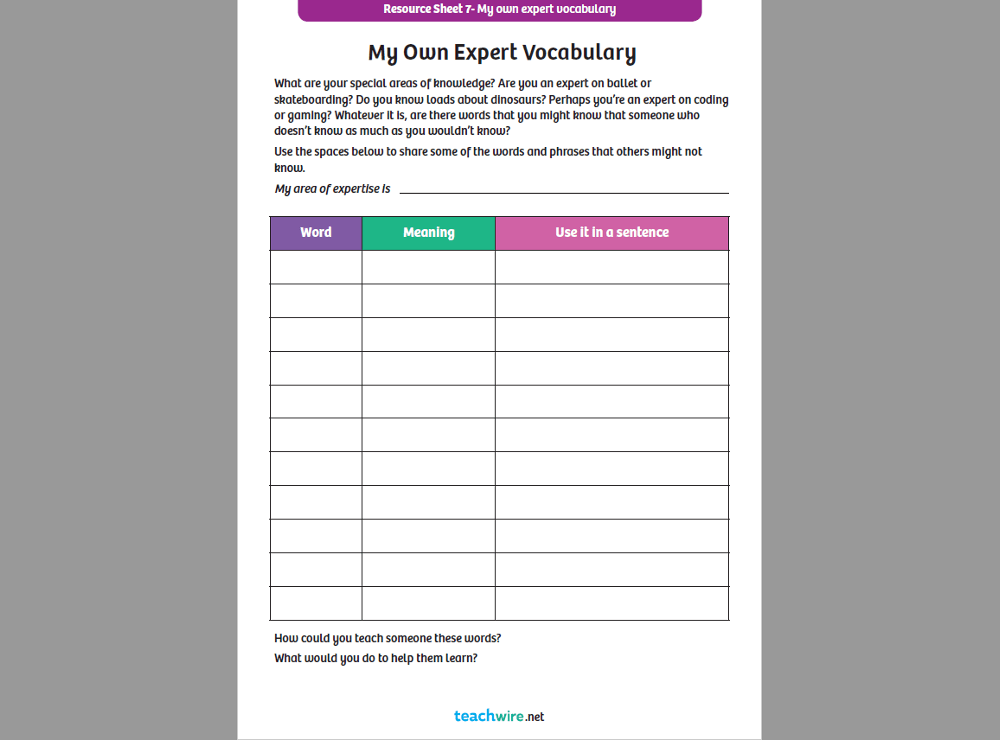 DOWNLOAD A FREE RESOURCE!
My Own Expert Vocabulary Worksheet to Collect Words from Personal Interests in KS1/2 English