Make curriculum links by learning how to describe planets in another language, says Clare Seccombe…
The inclusion of 'Earth and Space' in the Y5 Science curriculum provides an ideal opportunity for some cross-curricular learning within language lessons.
It works best if you teach the language unit at the same time as the science or after it, so that children can use their scientific knowledge to help them with the language work.
Approaching the subject matter in two different ways helps to reinforce and embed the knowledge, and languages are given an extra relevance by linking them to another area of the curriculum.
What they'll learn
To say the names of the planets in the right order
To say and write sentences describing the planets
To say and write how near or far planets are from the sun
---
Clare Seccombe is a primary languages teacher and consultant who teaches Spanish in three Sunderland primary schools. She wrote the 2018 Teach Primary Awards winning MFL resource and runs the website Light Bulb Languages. Follow her on Twitter at @valleseco.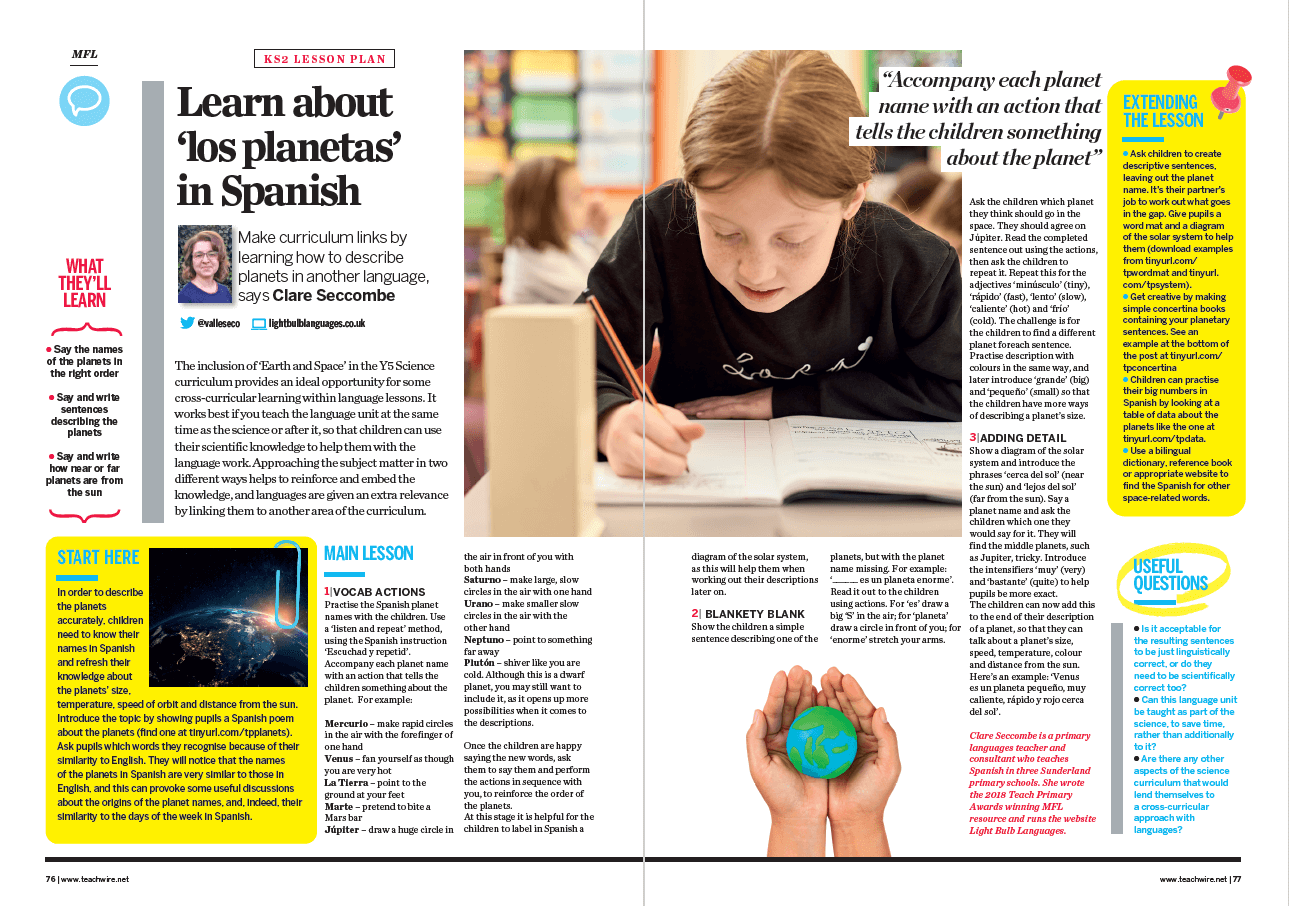 DOWNLOAD A FREE RESOURCE!
Learn the Planets of our Solar System – KS2 Spanish Lesson Plan