Becoming an evidence-informed school takes more than the appointment of a school Research Lead — it requires the active and committed engagement of the school's senior leaders.
Without the active and full-hearted support of school's senior leaders the evidence-informed school will be more rhetoric than reality.
In this poster, designed by Oliver Caviglioli, education consultant, author and speaker, Dr Gary Jones runs through evidence-based ideas to incorporate in your school.
---
Oliver Caviglioli is a former special school headteacher, who is now an information designer, creating visual clarity around teaching concepts and processes. You can find him at olicav.com and follow him on Twitter at @olicav.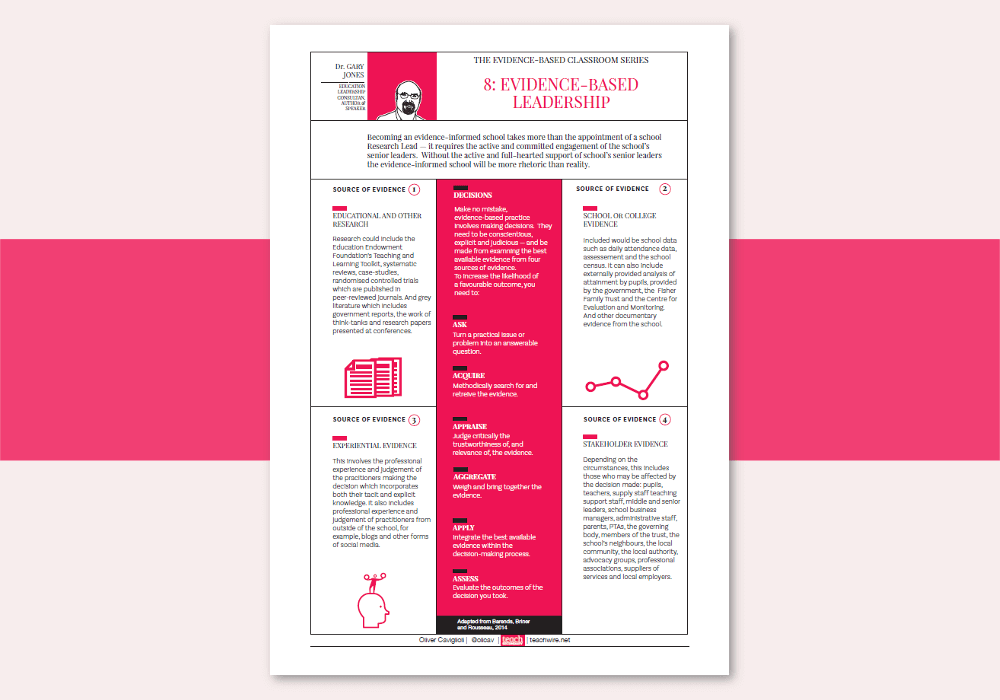 DOWNLOAD A FREE RESOURCE!
4 Facets of Great School Leadership Poster – The Evidence-Based Classroom Series