In this activity students learn about the development of electronic components through history and learn about logic gates from their diagrams and truth tables.
---
Oxford Sparks is a portal for engaging with a wealth of exciting science taking place across Oxford University. Get more great resources from the Oxford Sparks here and on its website at oxfordsparks.ox.ac.uk. You can also follow on Twitter at @OxfordSparks.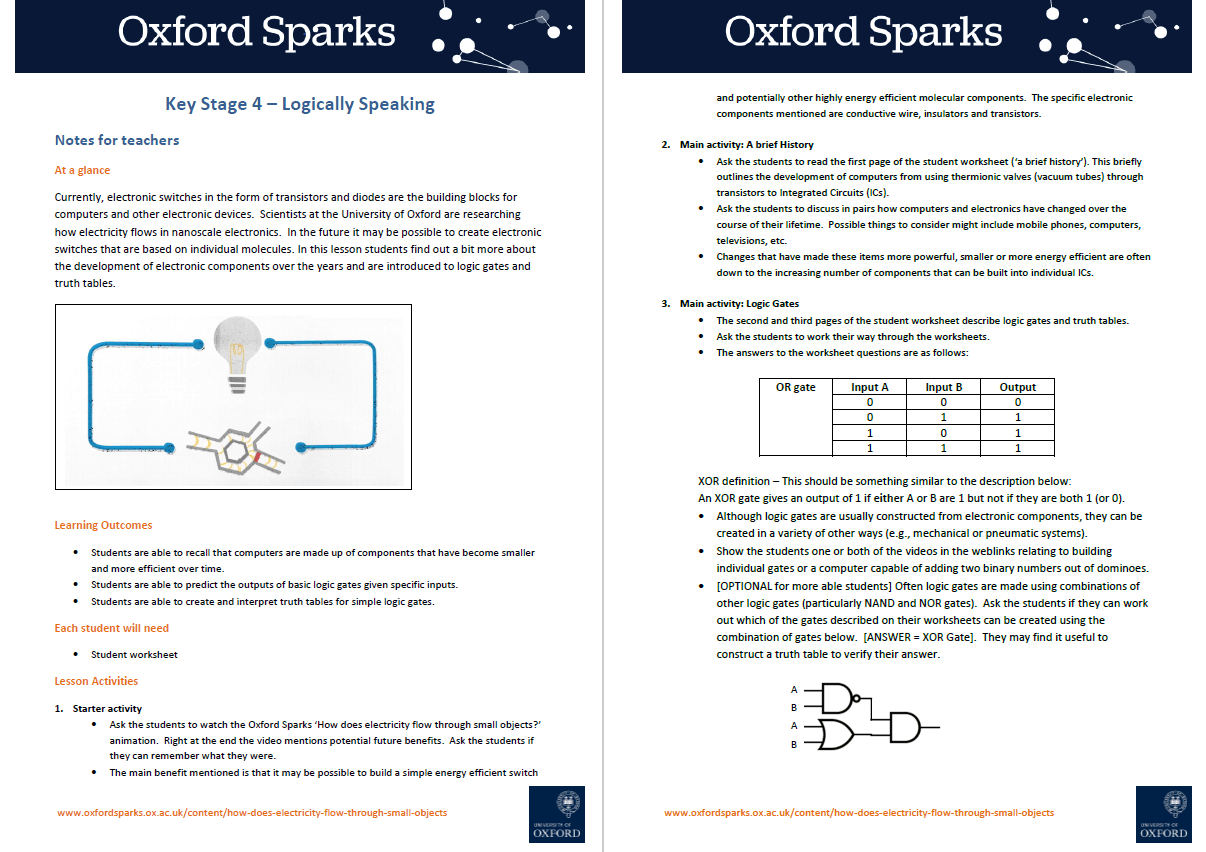 DOWNLOAD A FREE RESOURCE!
KS4 Science Lesson – Logically Speaking