Make sure your students are squeezing all the juice out of language, with these ideas from Kelly Cording…
In today's multimedia society, words are power – they have the ability to cause joy, sorrow or rage at the click of a button.
Learners are required to show their understanding of this and analyse language in depth, and we begin this lesson by looking at how words are used in a pop song, to objectify women.
In this case, the controversial 'Blurred Lines' by Robin Thicke featuring TI and Pharrell.
The session not only links with the English curriculum, it also explores gender equality, which is incredibly important for us to promote in the classroom in order to build upon moral capital.
why teach this?
Language analysis can seem dull and irrelevant to KS4 learners. However, if we use a controversial, modern song as the example, suddenly it becomes more engaging.
Key curriculum links
Learners should be taught to: explain, comment on and analyse how writers use language and structure to achieve effects and influence readers.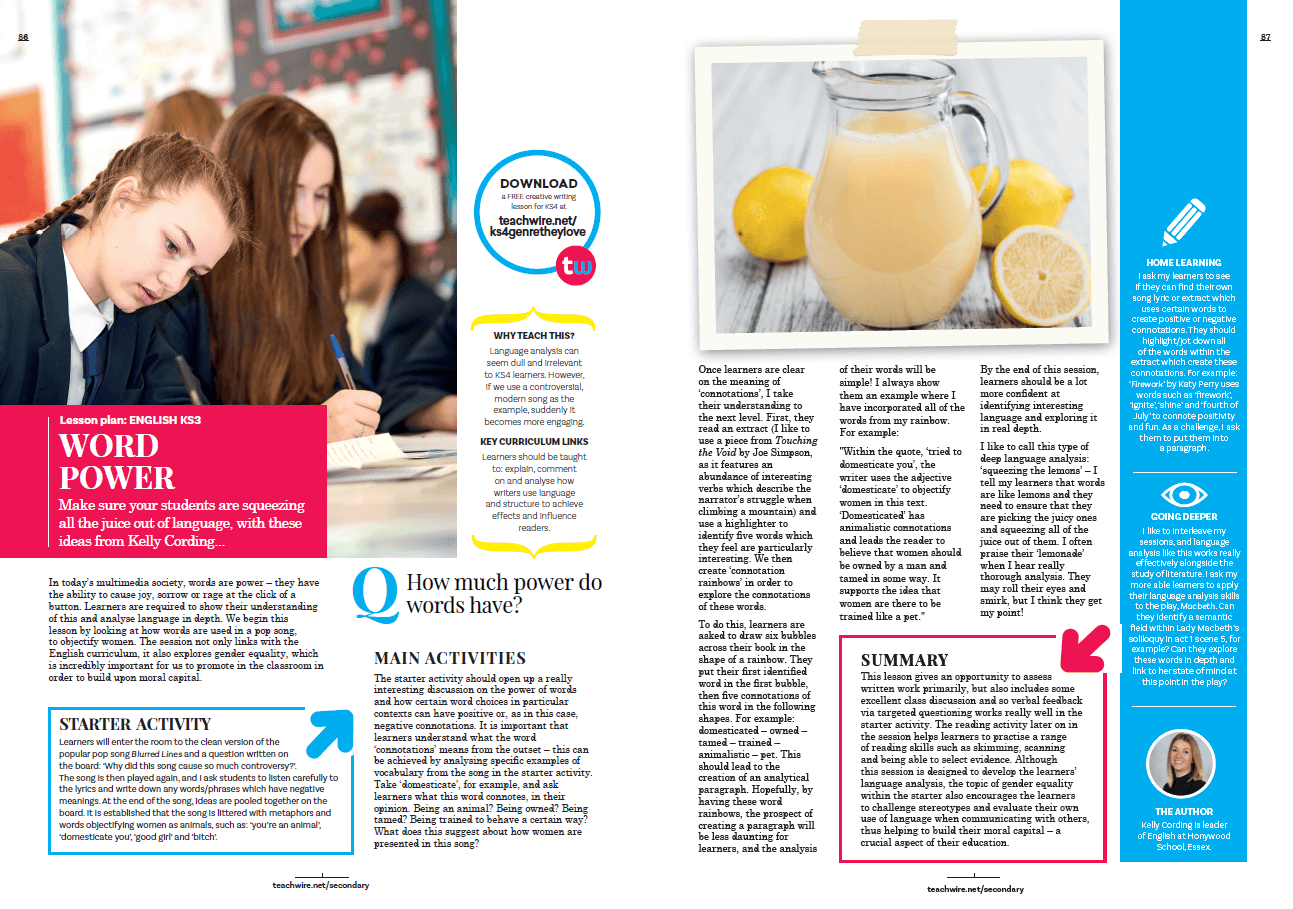 DOWNLOAD A FREE RESOURCE!
KS3 English lesson plan – Use 'Blurred Lines' lyrics to show the power of words