Familiarity with a good range of common cultural references can help every student make deep literary connections…
As all teachers and leaders of English know, our curriculum time is always in demand. What do we teach? What do we leave out? Where do we teach it?
We have to make savvy, knowledge smart, decisions, to ensure every moment of our teaching matters.
Allusions are a great place to start – they offer incredible value in the learning stakes!
They build a foundation schema of references that enable students, once exposed to it, to make varied and interesting, insightful comments about the impact of particular allusions.
Why teach this?
Allusions matter. They're everywhere, from the email equivalent of Pandora's box, to our Vesuvian anger at being given a cover lesson. But without explicit teaching of cultural allusions, young people are isolated from the shared references they represent.
Key curriculum links
From 'great Neptune's ocean' in Macbeth to Jurgis Rudkus' echoes in Boxer's determination that he 'will work harder', allusions play a vital role across both a reading and writing curriculum.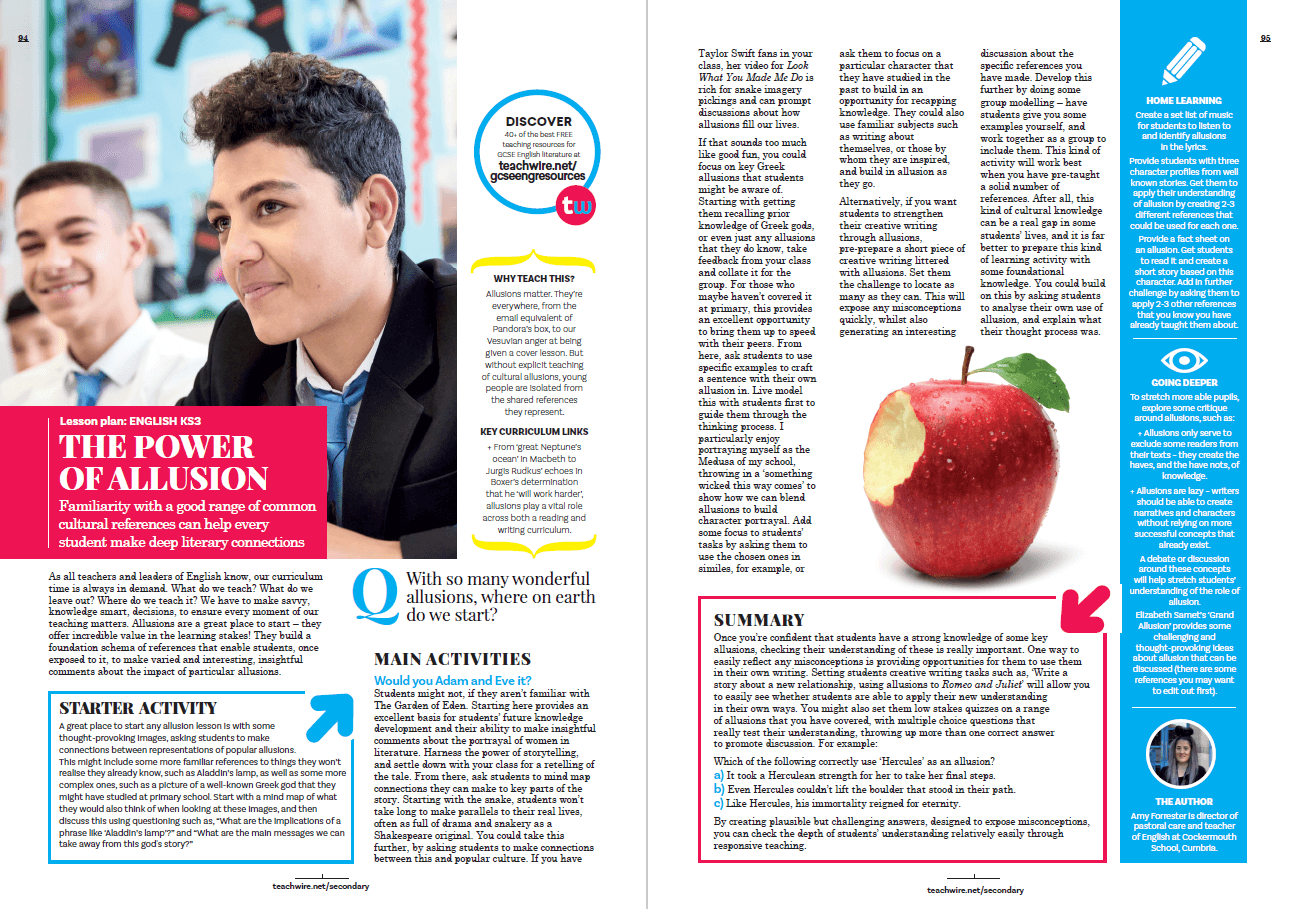 DOWNLOAD A FREE RESOURCE!
KS3 English Lesson Plan – Make Deep Literary Connections with the Power of Allusion