Was Richard III a villain or an opportunist?
The purpose for reintroducing Richard III into the KS3 curriculum was to expand our students' understanding of Shakespeare's plays. Key scenes allow us to look at moral issues that are present in the play.
For example, is it acceptable to be a bad friend? How powerful are our words and deeds? Do you think all relationships are good?
The students love to discover new information and this play encourages them to see Shakespeare as a modern day 'horror writer'.
Why teach this?
Shakespeare's historical play, Richard III, challenges students and encourages them to broaden and deepen their knowledge about a variety of topics.
Key curriculum links
Historical links – Richard III – investigating him as a king.
Biology – investigating Richard's deformity
Geography – investigating which part of England he ruled over
Drama – investigating dramatic terms, studying body language, voice intonations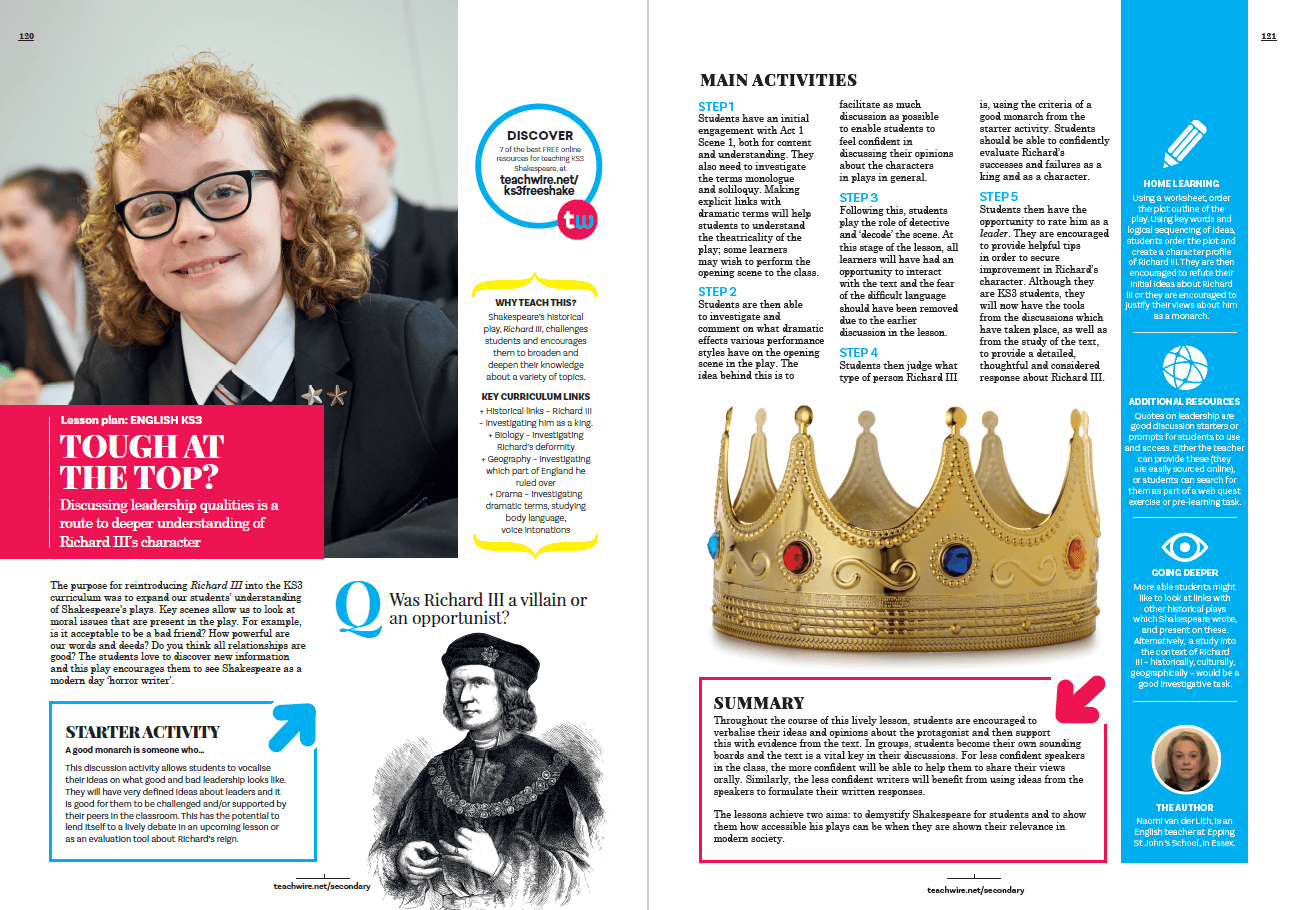 DOWNLOAD A FREE RESOURCE!
KS3 English Lesson Plan – Discuss the Leadership Qualities of Richard III