Three-page medium term plan PDF, plus accompanying worksheets and Powerpoints
This six-week series of lessons focuses on giving Y3 children an understanding of forces and magnets, and what makes objects move and how.
Plan author Abby King has devised a range of activities for effective and engaging learning using different materials and the character Traction Man from the book of the same name by Mini Grey.
We've produced a range of free resources to make delivery of this medium-term plan as easy as possible. Both the plan and the resources are included in this download.
---
Abby King has worked in KS1 and 2 and currently teaches at an inner-city primary school in Birmingham. Find her at medium.com/abby-king-writes and follow on Twitter at @abbykingwrites.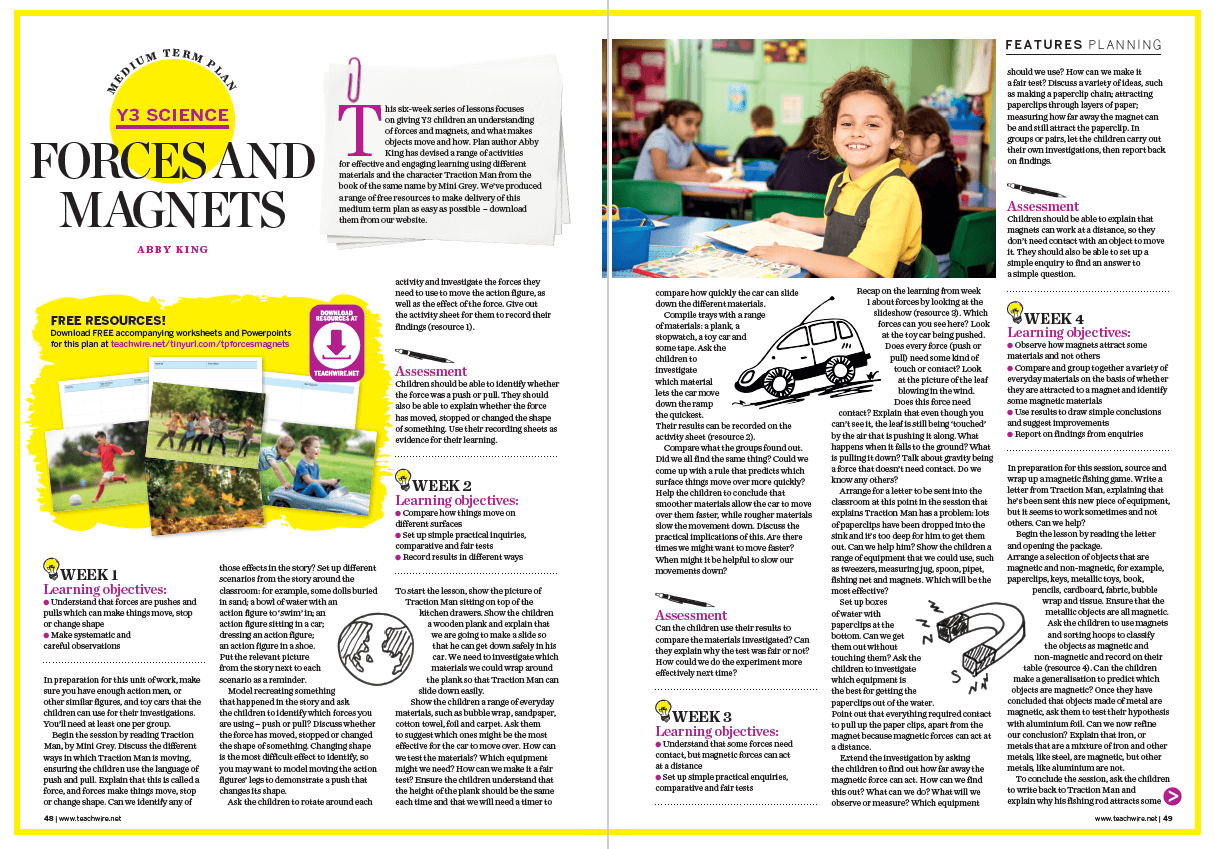 DOWNLOAD A FREE RESOURCE!
Year 3 Science Medium-Term Plan – Forces and Magnets