Wouldn't it be great to be like Roald Dahl's Matilda Wormwood and be able to move objects just by thinking about it?
First published 30 years ago, this much-loved tale is perfect to explore in the classroom – based as it is around school life and packed with memorable characters, from the wicked Miss Trunchbull to magical Matilda herself.
Once you've enjoyed the story, continue the learning journey with this physics exploration which focuses on Matilda's special powers and how this relates to forces.
What they'll learn
Develop 'working scientifically' skills and work collaboratively to investigate different forces
Experience some unusual effects of forces
Identify forces that work at a distance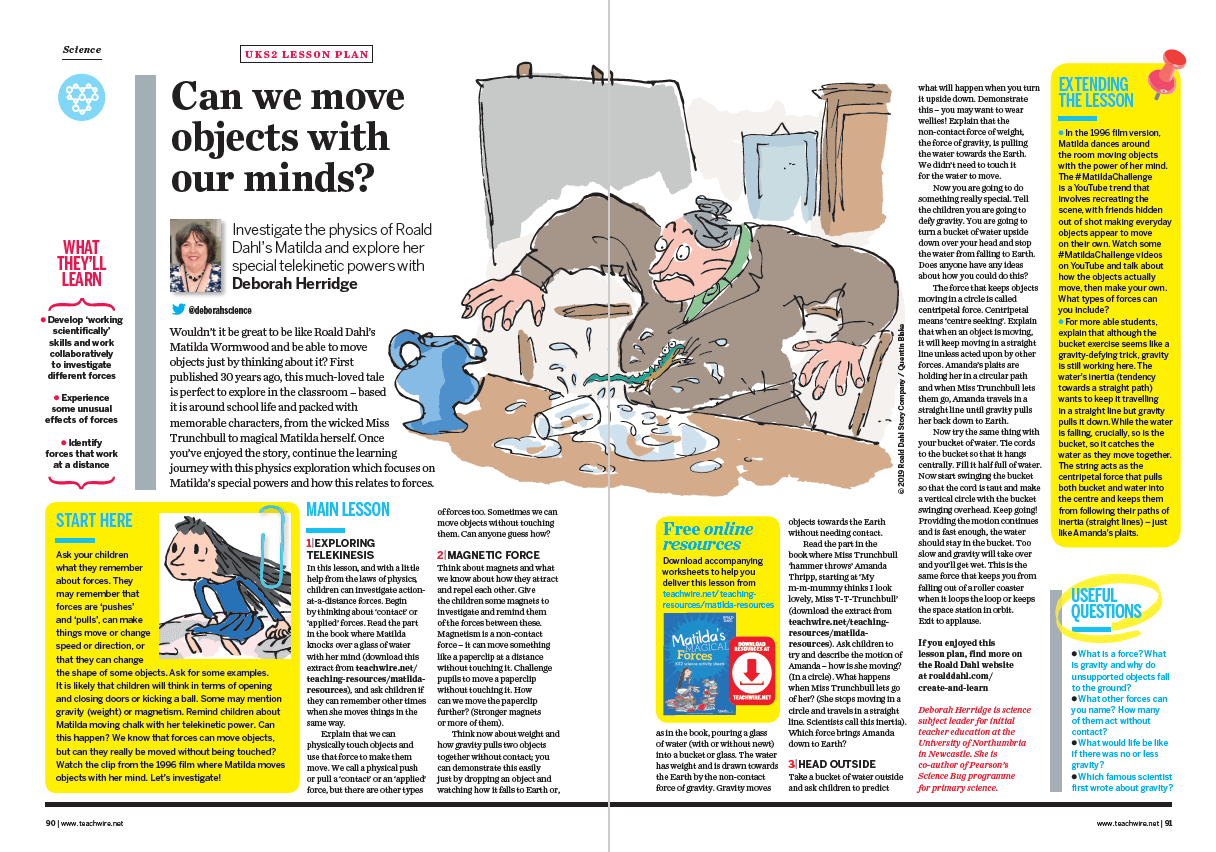 DOWNLOAD A FREE RESOURCE!
KS2 Science Lesson Plan – Investigate the Physics of Roald Dahl's Matilda