PDF of cross-curricular KS2 activity ideas
Shackleton's Journey is a mesmerising non-fiction picture book that focuses on themes of courage and endurance, as well as going into detail about the lives of Shackleton's crew and the thrilling elements of the expedition.
This download pack contains a three-page PDF featuring cross-curricular classroom activity ideas, including writing persuasive letters, model building, science experiments and learning about the rigours of Shackleton's mission and the perils of the freezing climate.
This Shackleton teaching resources download contains:
Three-page PDF featuring classroom activities
Five worksheets to use in class
Sample Shackleton's Journey PDF
PDF of Ernest Shackleton facts
---
Clare Pearson is deputy headteacher at Summerbank Primary School in Stoke. Previously, Clare was the Primary Advisory English Teacher for Stoke-on-Trent.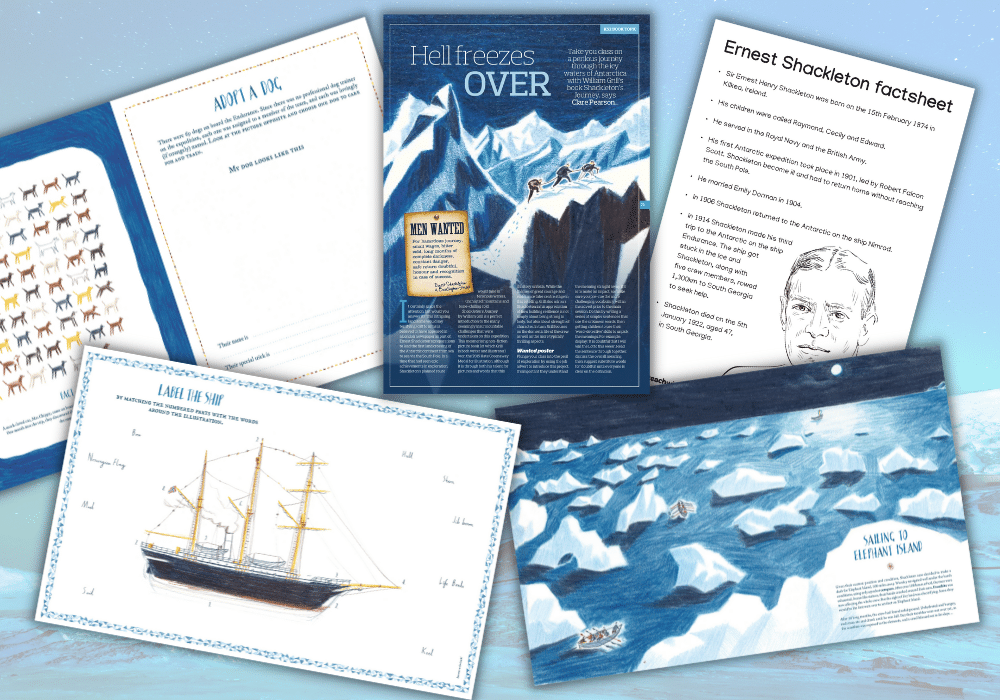 DOWNLOAD A FREE RESOURCE!
Shackleton's Journey planning KS2 – books for topics