PDF medium term plan; 8 x example videos
Singing is an important part of both the early years framework and the KS2 music national curriculum 2014.
As teachers, we are required to give children opportunities to sing in music lessons. We also need to encourage them to use their voices with increasing skill.
We should be giving children the opportunity to sing regularly. But we also need to know how to teach singing effectively, including posture, breathing, and pitch control.
There are many physiological and psychological benefits to singing, such as a reduction in cortisol (the stress hormone) and increase in dopamine, oxytocin and endorphins.
Building pupils' understanding of posture and breathing can also support their physical development.
KS2 music curriculum
The national curriculum states that we should teach pupils to 'sing and play musically with increasing confidence and control. They should develop an understanding of musical composition, organising and manipulating ideas within musical structures and reproducing sounds from aural memory'.
Use this six-week KS2 singing plan to help pupils understand how their voice works; play with pitch and breathing through singing sea shanties.
Ben Connor is a deputy headteacher at a primary school in Bury, Greater Manchester. He is a trained music specialist and has been teaching for 13 years in various schools. Follow Ben on Twitter @bbcteaching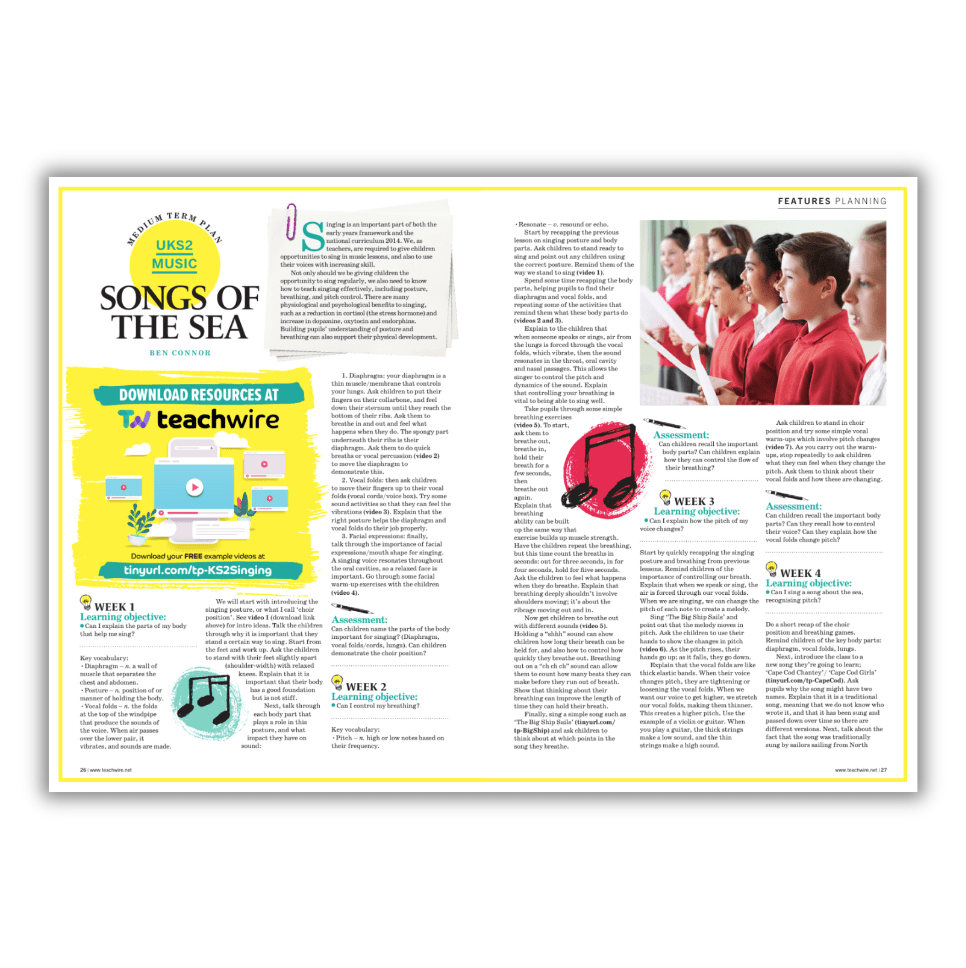 DOWNLOAD A FREE RESOURCE!
KS2 singing – Songs of the sea six-week plan