Challenging pupils to apply knowledge in a practical way is fun and will help them retain essential information, says Julianne Britton…
I always find that pupils are more likely to retain information when a practical approach is taken, demonstrating how new skills can be applied to everyday scenarios.
It is important that children have some prior knowledge of perimeter before teaching this lesson. They should have had experience calculating the perimeter of different shapes, both by measuring lengths and using labelled diagrams.
The activities in this plan can be easily adapted to add further challenge or support.
What they'll learn…
To calculate the perimeter of different shapes
To solve problems involving perimeter
To measure, compare, add and subtract measurements
To solve multi-step problems in context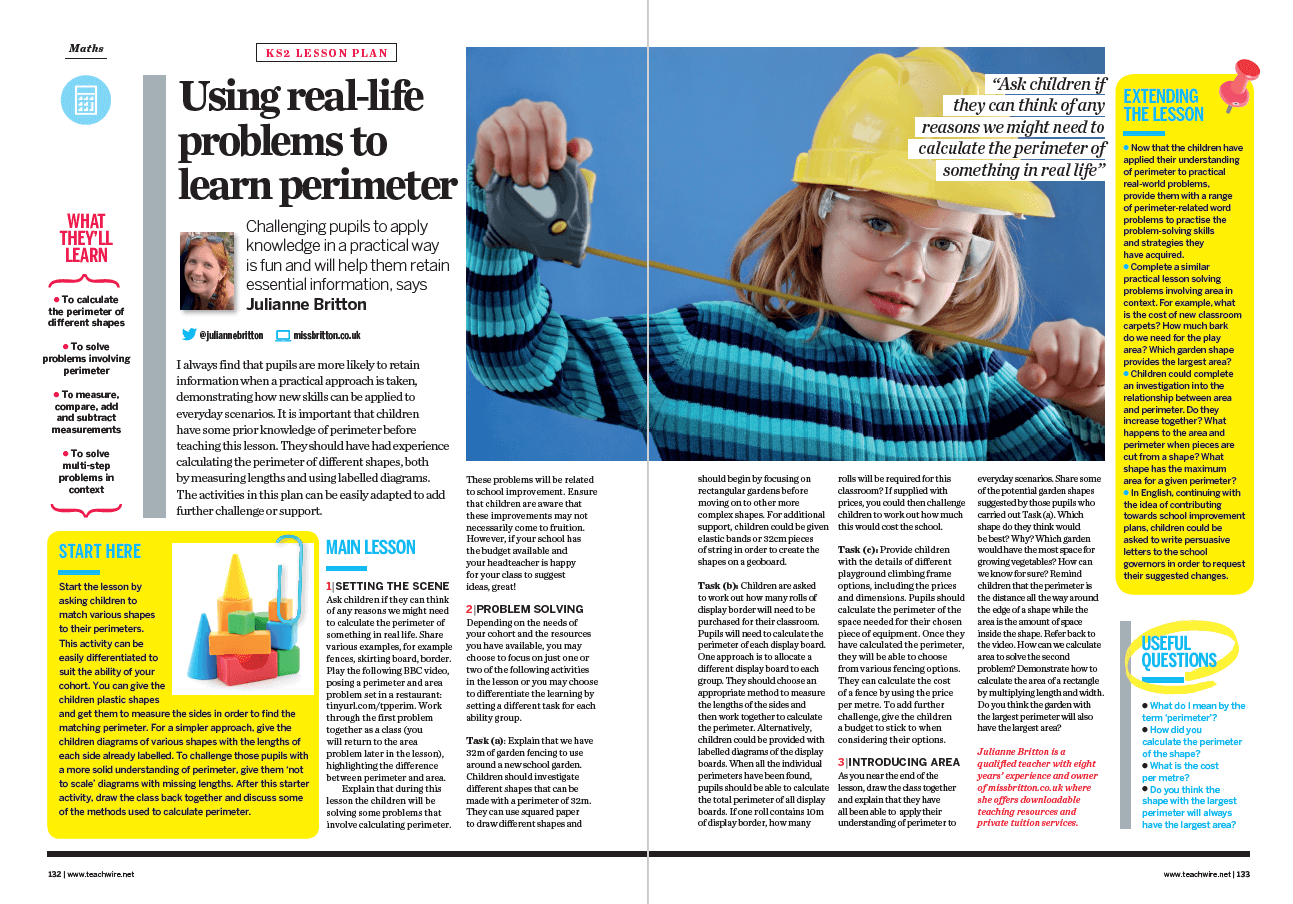 DOWNLOAD A FREE RESOURCE!
KS2 Maths Lesson Plan – Use Real-Life Examples to Learn Perimeter