This fun lesson focuses on identifying fractions. Children act as chefs to add toppings to pizzas. I usually teach this lesson to Y3 but it could easily be adapted to challenge older children.
Some prior knowledge of fractions is required. Children should have already looked at identifying unit fractions of shapes. This lesson does require quite a bit of preparation but it's definitely worth it.
Using paper pizzas and toppings is a great method as they can be reused, or, if stuck down, the pizzas make fab display work.
What they'll learn
To recognise, find and write unit and non-unit fractions
To begin to calculate fractions of quantities
To identify and show equivalent fractions with small denominators
To solve problems involving fractions and discuss approaches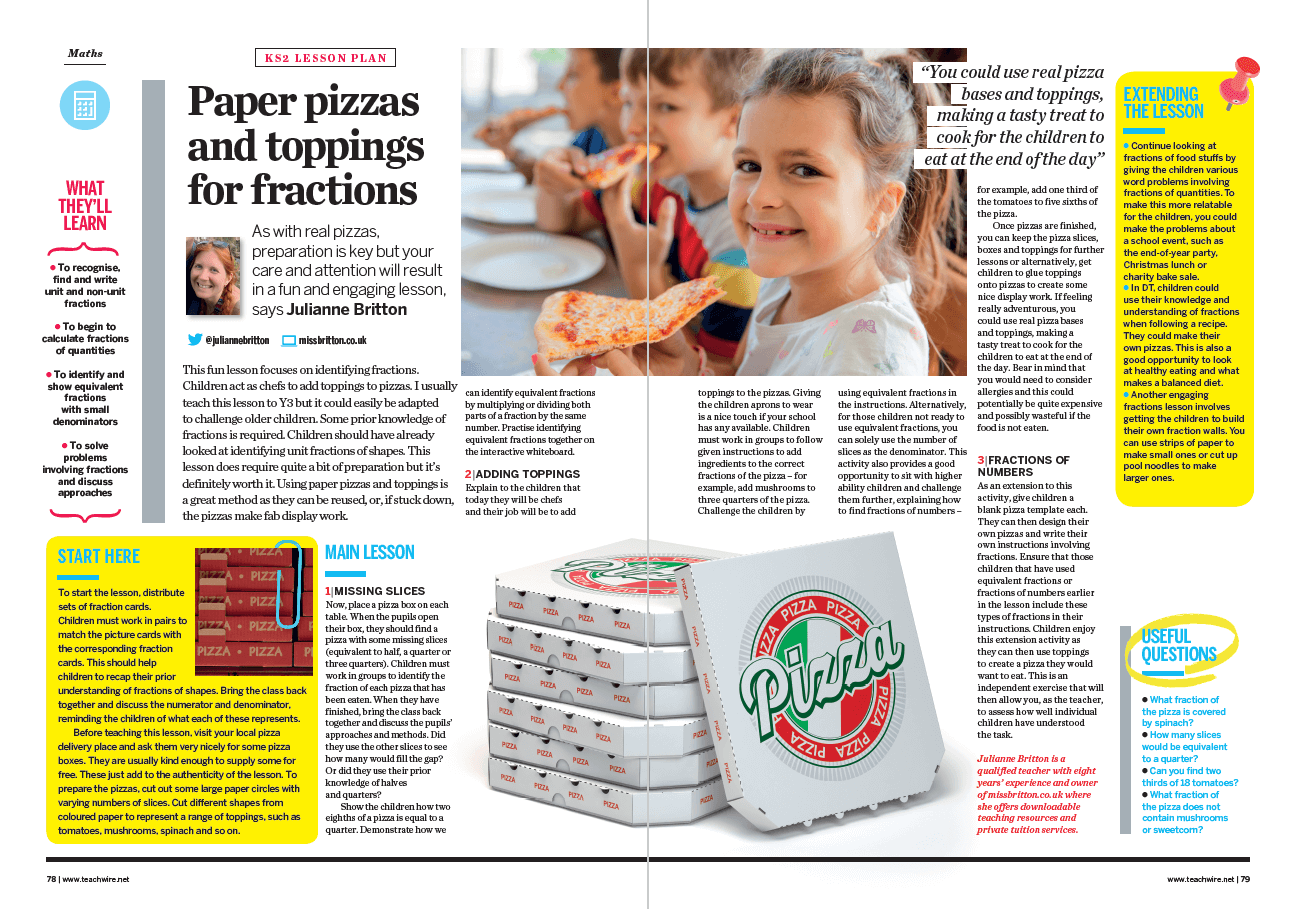 DOWNLOAD A FREE RESOURCE!
KS2 Maths Lesson Plan – Teach Fractions with Paper Pizzas