It's a sad fact that, in our increasingly overloaded curriculum, poetry has become the poor relation of our English education.
It's all too often associated with end-of-term card-making activities, or worse, viewed by the pupils as a form of torture, as they desperately seek for something to rhyme with orange (it's sporange, by the way).
But when used effectively, poetry is a brilliant way to develop narrative writing skills and an understanding of the impact words can have.
One of the most potent pieces of poetry that I have ever used in a primary school setting is 'The Listeners' by Walter de la Mare; high-quality poetry, inspiring narrative writing, and not a tenuous rhyme in sight!
Today you will…
Vary sentence structures
Make careful word choices to have an impact on the reader
Establish a narrative atmosphere
Find more ideas for National Poetry Day here.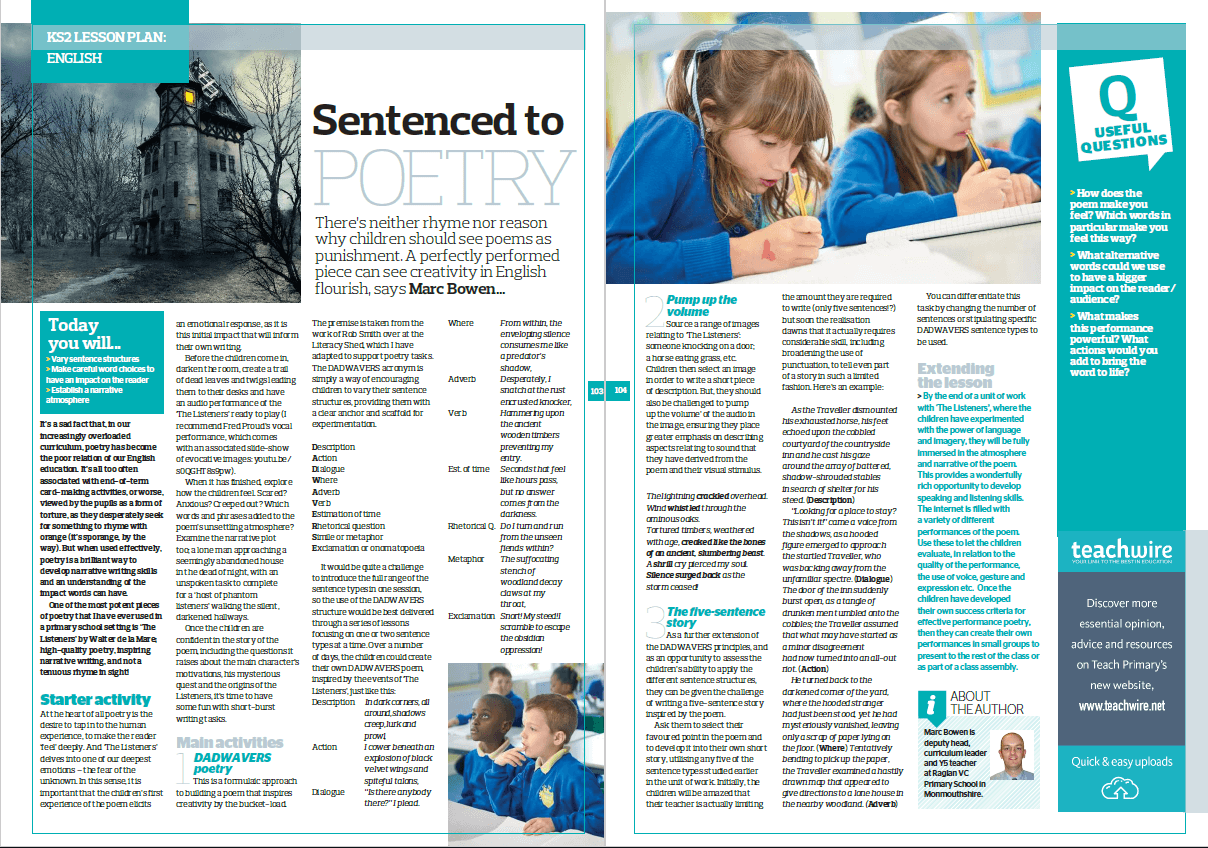 DOWNLOAD A FREE RESOURCE!
KS2 English lesson plan – Use a perfectly performed poem to see creativity flourish