This unit of work emerged, almost by accident, following our study of the wonderful picture book Black Dog by Levi Pinfold.
The book features a monstrous, scary dog prowling around the exterior of a house, and one potent illustration depicts a huge amber eye peering in through the bathroom window.
It was this scene that captured the imagination of my class and inspired us all to complete our own artistic studies of eyes.
What they'll learn
How to complete detailed, observational sketches of the intricate details within an eye
How to create a 3D relief sculpture
How to combine different materials to achieve a variety of colour and texture effects within a 3D sculpture
Marc Bowen is a deputy head and primary teacher in South Wales, and is always keen to engage in professional dialogue. Contact him at marc.bowen@raglan.schoolsedu.org.uk or follow him on Twitter @RaglanVC. Browse more KS2 art ideas.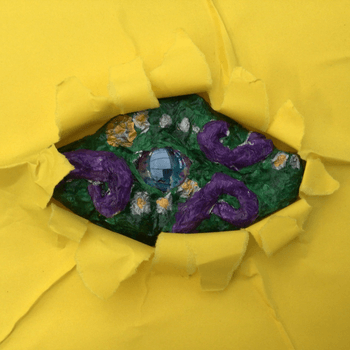 DOWNLOAD A FREE RESOURCE!
KS2 art – create your own 3D relief sculpture