PDF medium-term plan plus accompanying worksheets and Powerpoints
This six-week series of lessons focuses on helping KS1 pupils to be able to express their feelings and understand that all emotions are equally valid.
Plan author Abby King has based the unit around Matt Haig's sensitive graphic novel The Truth Pixie, an enchanting rhyming story about learning to love yourself.
We've produced a range of free worksheets and PowerPoints to make delivery of this medium term plan as easy as possible – which you can download freely here.
The learning objectives are:
Week 1
Think about ourselves and recognise what we like and dislike
Celebrate our strengths
Week 2
Develop vocabulary to describe feelings
Identify comfortable and uncomfortable feelings
Week 3
Describe feelings to others
Think about who to go to if we are worried and how to attract their attention
Week 4
Understand change and loss and associated feelings
Week 5
Develop simple strategies for managing feelings
Week 6
Understand that feelings can change
Set goals for the future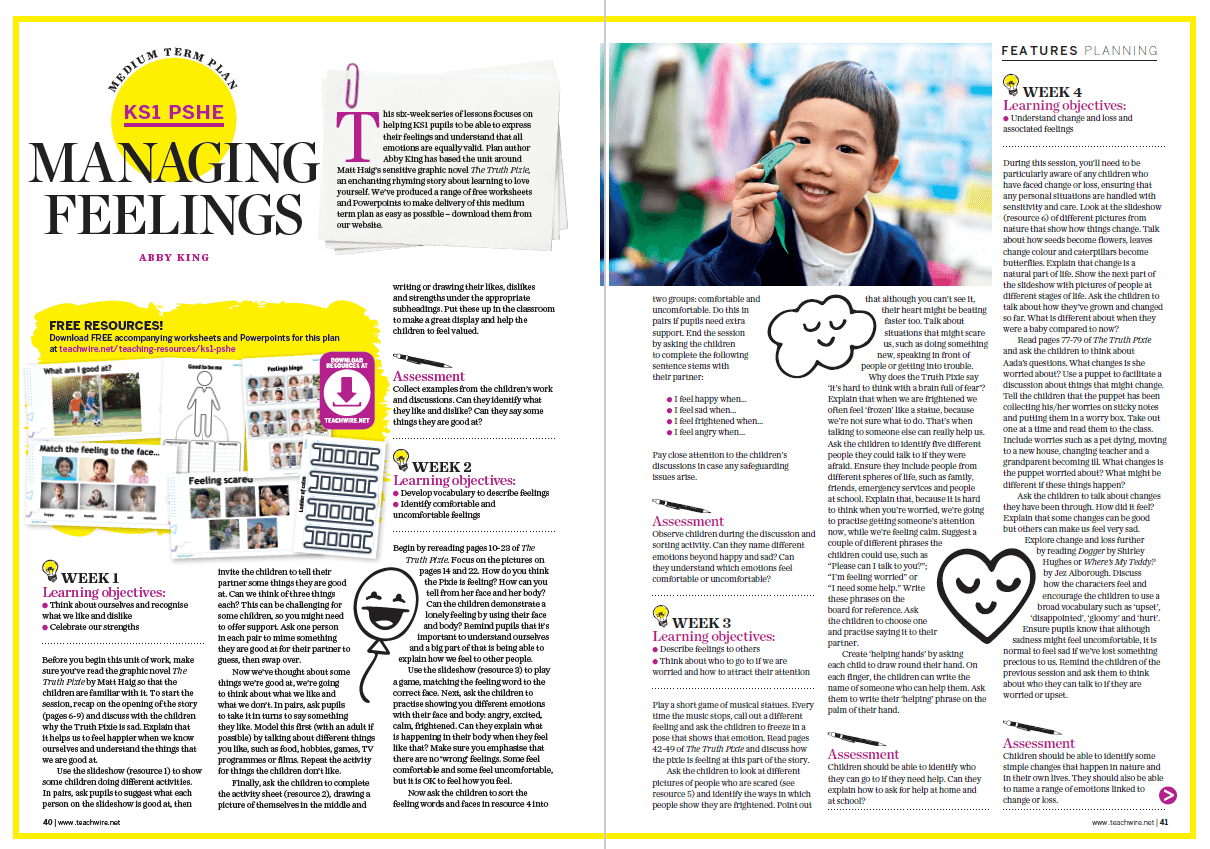 DOWNLOAD A FREE RESOURCE!
KS1 PSHE Medium-Term Plan – Managing Feelings