This sheet covers prime factorisation and finding the HCF and LCM of two (or three) numbers, with exam-type questions that gradually increase in difficulty.
Note that these questions cover the full range of skills tested in GCSE and IGCSE for this topic and there are some problem-solving questions at the end.
Detailed solutions are included, as is a new style of PowerPoint, which allows the questions and their solutions to be easily selected for enlarged display onto a screen, one at a time – this makes it easier (and quicker) to go through the solutions in class.
---
David Morse has been a maths teacher for over 30 years, as well as an examiner. He creating lots of primary and secondary resources which you can find on his TES shop and on his website maths4everyone.com. You can also follow him on Twitter at @maths4everyone.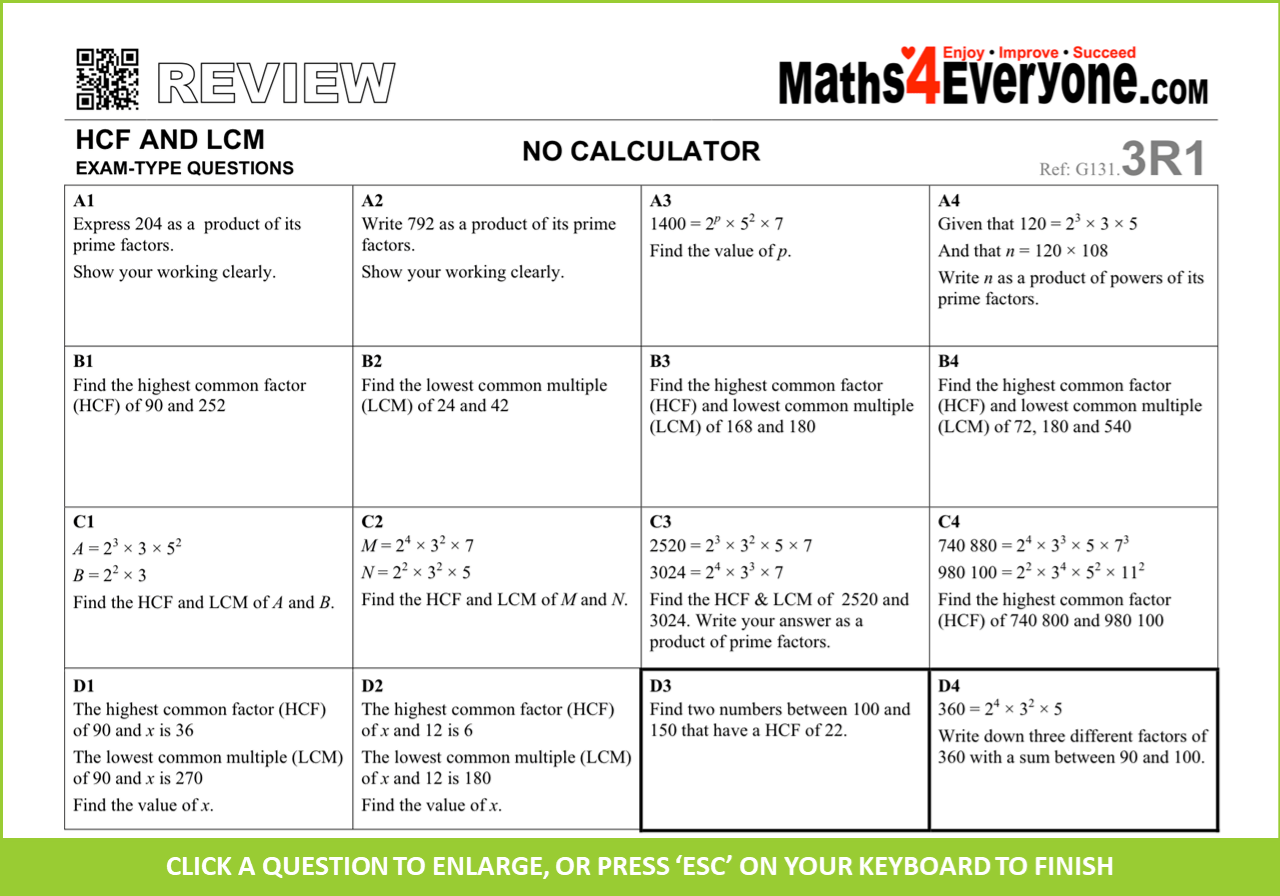 DOWNLOAD A FREE RESOURCE!
HCF and LCM GCSE 9-1 Maths Revision