Learn the vocabulary for describing relatives and introduce masculine and feminine nouns with Lauren Fields' KS1 lesson idea.
Children love the opportunity to talk about themselves, and things that are important to them. They also love to discover snippets of information about their teachers' 'real' lives.
Combine both these interests – and help pupils to develop their conversational skills – by giving them the language tools to talk about their families in this lesson.
Make pupils' learning really meaningful by inviting them to bring in photographs from home of their family members in advance of the lesson, and prepare some of your own family, too. This lesson is in German, but can be adapted to suit other languages.
What they'll learn
Vocabulary associated with immediate family members
Say what relationship someone has to them; and give their name
How to say he/she, and begin to understand the difference between masculine and feminine nouns
This download contains
---
Lauren Fields is a primary MFL specialist at an independent school in Lincolnshire.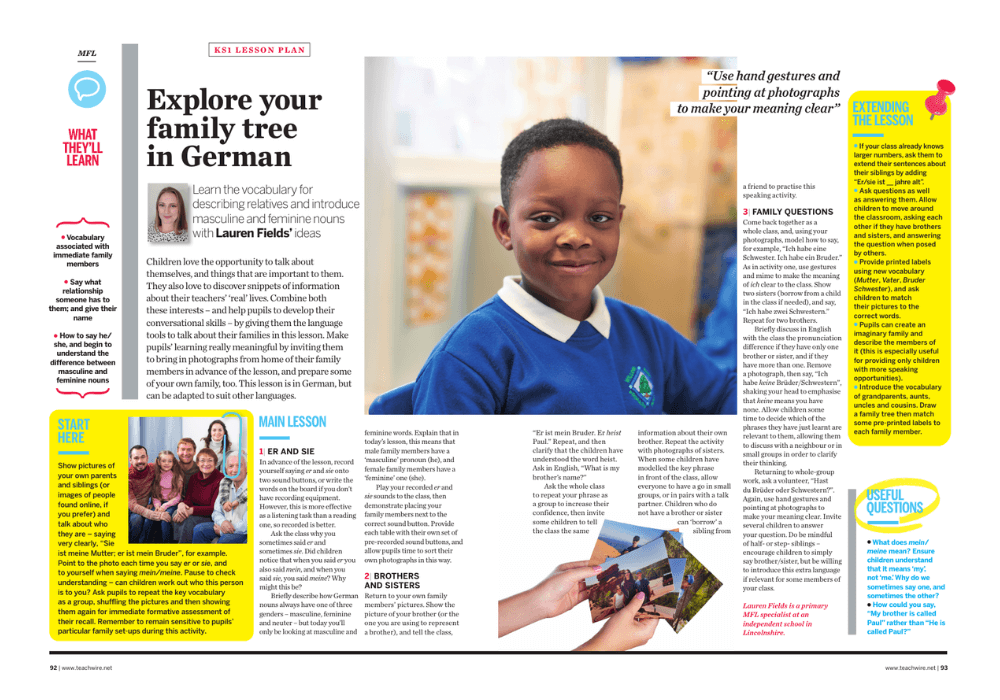 DOWNLOAD A FREE RESOURCE!
German KS1 lesson plan – Learn the vocabulary for describing relatives