This simple PowerPoint is great for GCSE PE revision and as a starter/do-now activity or as a mini plenary.
You can adjust the words to suit your class and use the 1-minute timer to add a competitive edge.
Hook and engage learners from the start with a paired competition, and provide immediate learning on entry to the classroom.
Try it with your classes as you approach the GCSE PE exam.
---
PE Resources Bank provides a range of teaching materials, across the key stages, to help deliver the National Curriculum and inspire pupils. Download more PE Resources Bank resources here or on its website at peresourcesbank.co.uk.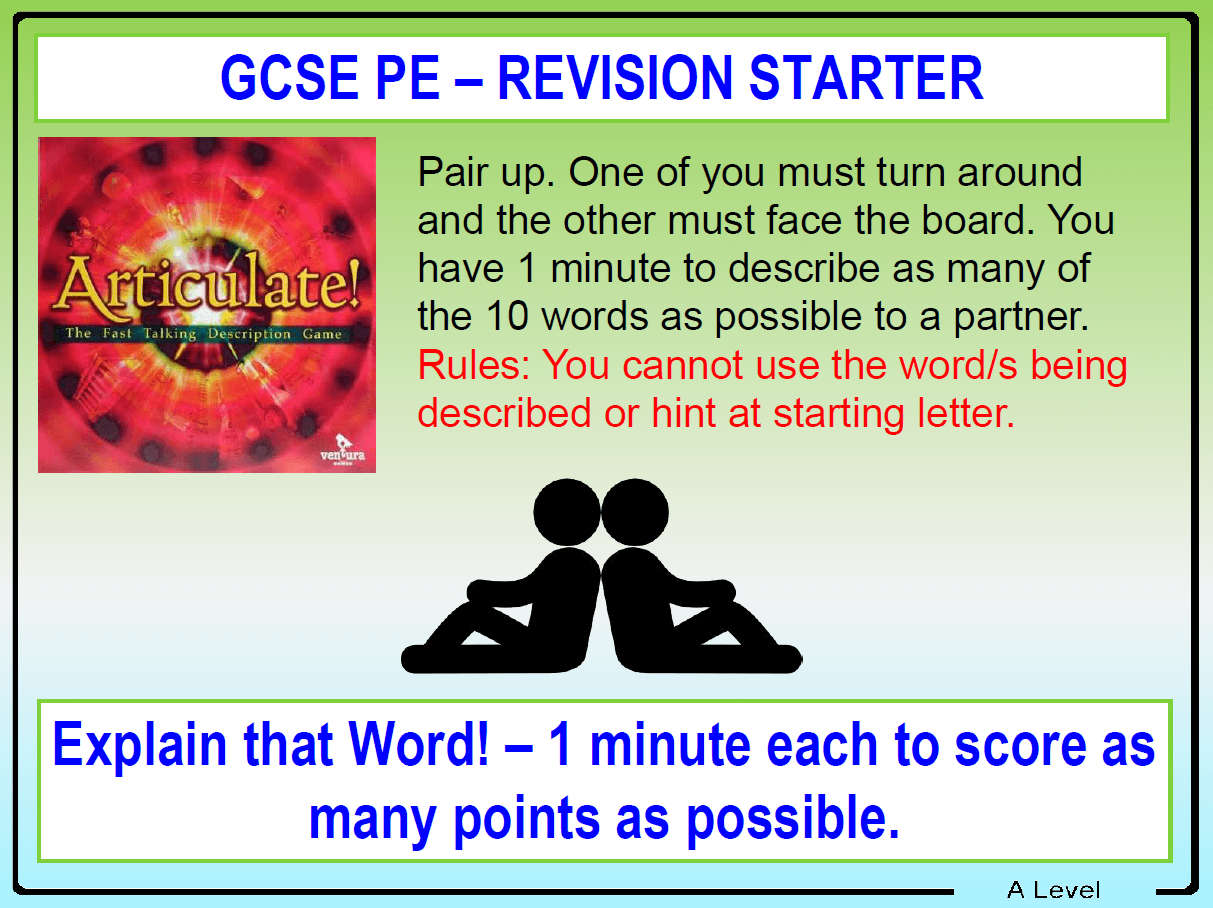 DOWNLOAD A FREE RESOURCE!
Articulate! GCSE PE Revision Activity – Starter or Mini Plenary