This free KS2 geography rainforest resource from National Geographic Kids will help children to find out about the climate of the rainforest and its effect on the weather elsewhere in the world.
Use the factsheet to answer the following questions:
How much water does each of the big canopy trees release each year?
How does this contribute to the water cycle?
What happens to the rain clouds that the Amazon's trees form?
Why is the Amazon rainforest called 'the Earth's lungs'?
Does the rainforest affect our weather here in the UK?
Find an accompanying lesson plan for this resource here.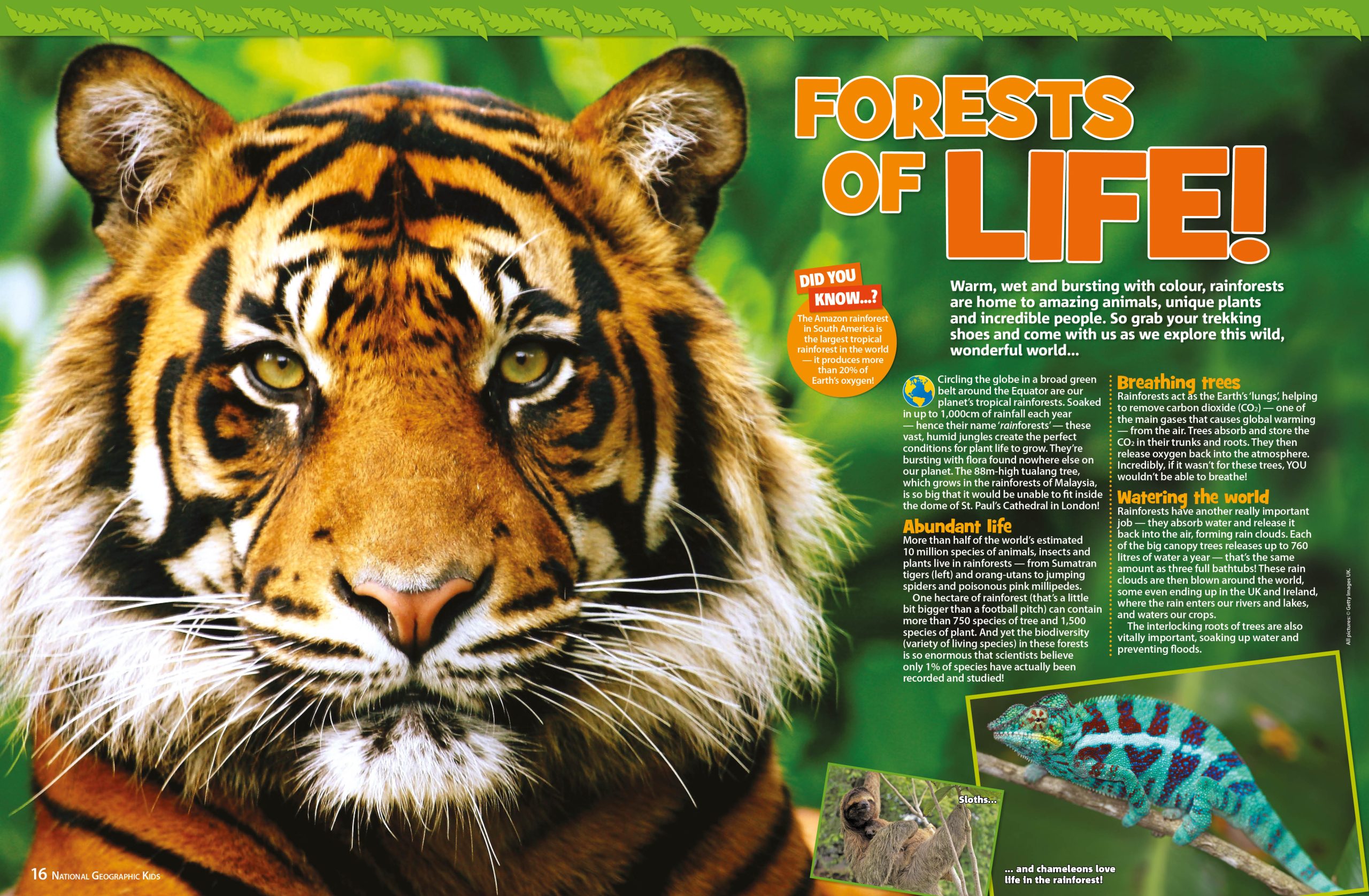 DOWNLOAD A FREE RESOURCE!
Free KS2 geography rainforest factsheet from National Geographic Kids