A tortoise waking up might not sound the most thrilling topic starter, but the slumbering reptile in The Amazing Tale of Ali Pasha has an account of WWI that begs to be told, and retold.
Set up a news room, write letters home from the trenches and look at maps of the war to give children a global perspective.
The writer and illustrator Michael Foreman grew up during World War II in a world inhabited by soldiers, sailors and American GIs. Perhaps, then, it is unsurprising he has gone on to create a number of stories featuring war as the backdrop, including War Boy and War Game.
Now, one hundred years on from the start of World War I, Foreman introduces us to a new, rather unlikely hero – a tortoise named Ali Pasha.
Based on a true story, the tale of Ali Pasha is revealed through flashbacks and journal entries that chart his journey from the battlefield of Gallipoli to a small village in Suffolk.
Interspersed with evocative illustrations and exploring themes of heroism, friendship and triumph over adversity, the text is the perfect introduction to World War I history for children – not to mention an engaging story for readers of any age.
Depending on the themes you choose to develop, it can be the basis of a powerful book topic for both lower and upper Key Stage 2.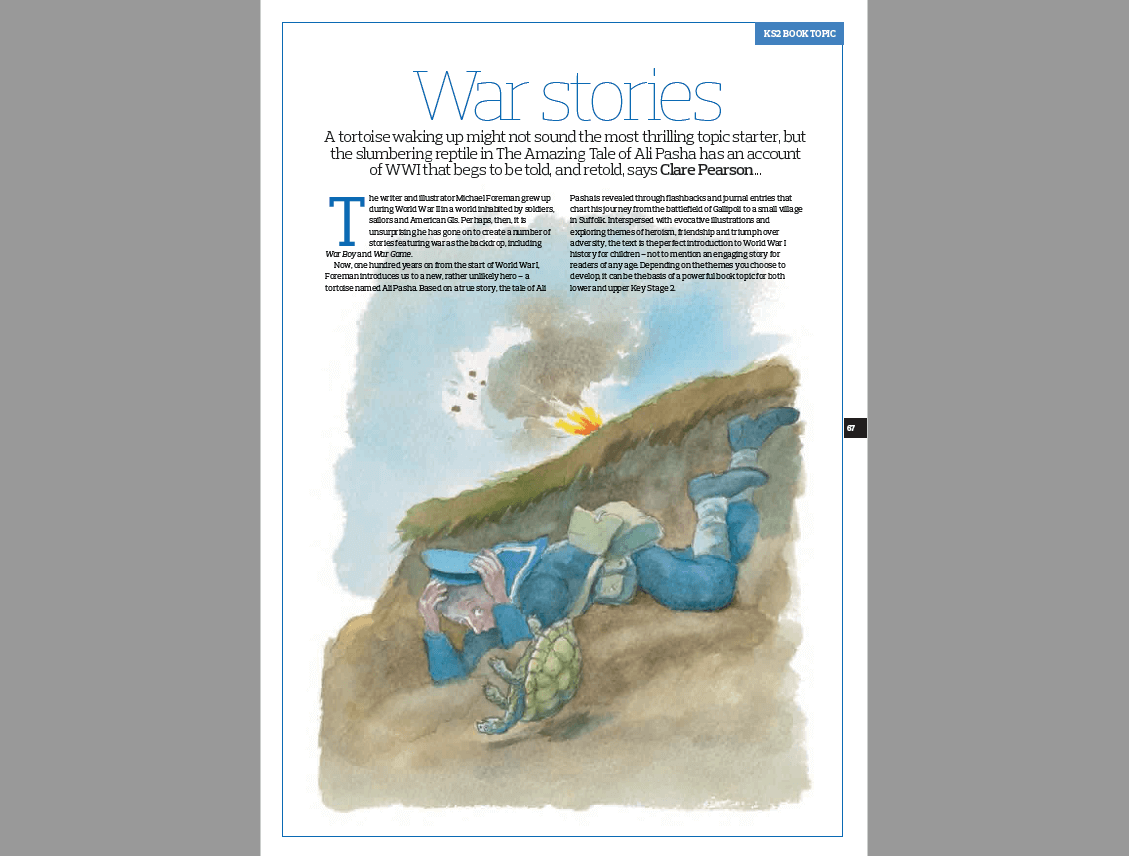 DOWNLOAD A FREE RESOURCE!
KS2 Book Topic – First World War Diaries and Stories in The Amazing Tale of Ali Pasha