Contents: – 1x 2-page book extract, with summaries of the story's key figures (Darwin himself, Captain Robert Fitzroy, Syms Covington, Charles Lyell, John Gould and Alfred Russell Wallace) and illustration of the route sailed by The Beagle.
Charles Darwin and the Theory of Natural Selection recounts Darwin's visit to the Galápagos Islands in 1835 and his return to England.
Originally created for the Charles Darwin Foundation and presented in the style of a comic book, it is well suited for school libraries and children of all ages curious about evolution.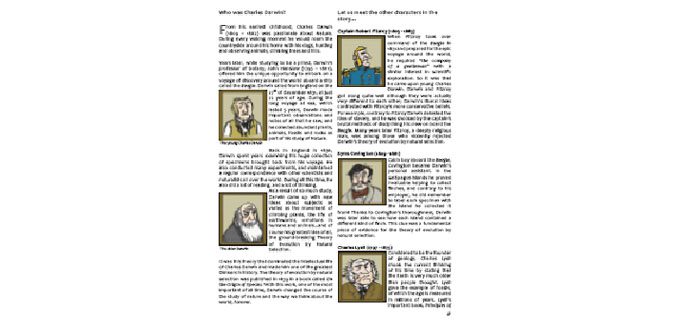 DOWNLOAD A FREE RESOURCE!
Extract from Charles Darwin and the Theory of Natural Selection for KS2