Explore the difference between white and wholemeal flour and then do a taste comparison.
Learning how to cook is a vital skill that enables pupils to feed themselves and others well, now and in later life. In this lesson, pupils will learn that simple ingredient substitutions can make a big difference, and that we have a choice.
They will learn that, in some recipes, more nutritious wholemeal flour can be used instead of white flour. As there is cooking involved, the practical part of this lesson might be better suited to working in small groups, depending on your class, space and facilities.
What they'll learn
About different types of flour
Difference between wholemeal and white flour
Benefits of using wholemeal
White and wholemeal flour can be used in many recipes
This download contains
---
Michelle Casey is a primary teacher based in Surrey.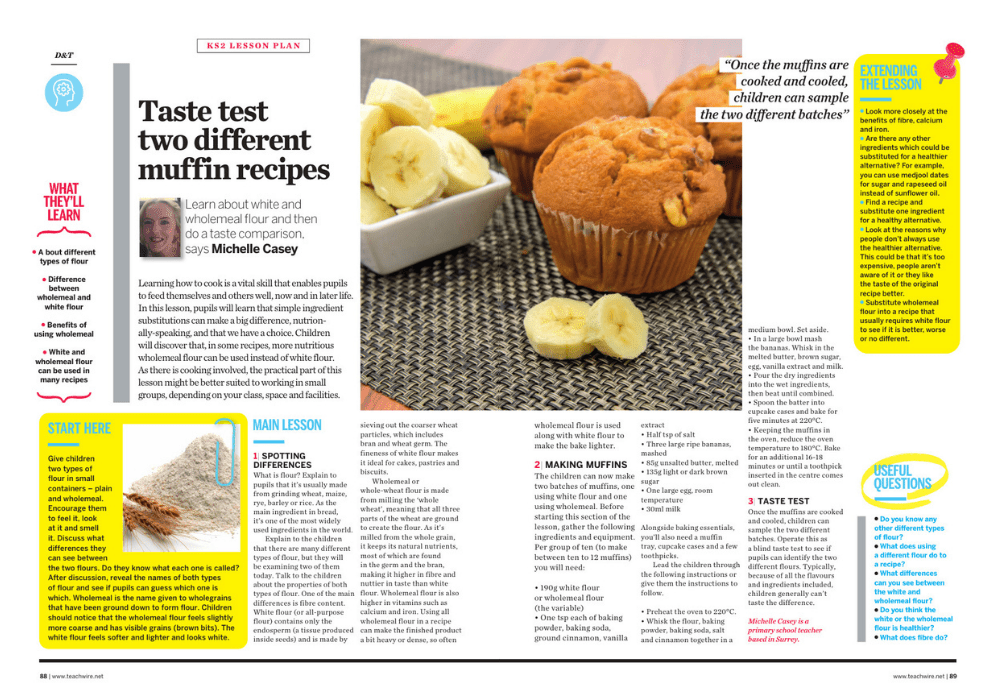 DOWNLOAD A FREE RESOURCE!
DT projects KS2 – Explore the difference between white and wholemeal flour