This comprehensive subject knowledge and teaching guide is a product of the expertise of archaeologists and educators and draws on archaeological techniques, sites and discoveries along the English Channel and North Sea.
While Section 4 is aimed at primary schools, other content will appeal to students of Archaeology and those looking more deeply into the subject.
Section 1 The discovery of the boat
Section 2 What do archaeologists do?
Section 3 Bronze Age settlement, funerary practice and ritual hoards along the Channel coasts
Section 4 The Dover Boat and Thanet Earth scheme of work: lesson plans for teachers and resource sheets for pupils
---
Canterbury Archaeological Trust was formed in 1976 to undertake excavations, research, publication and the presentation of the results of its work to the public. Download more of its resources here or on its website at canterburytrust.co.uk.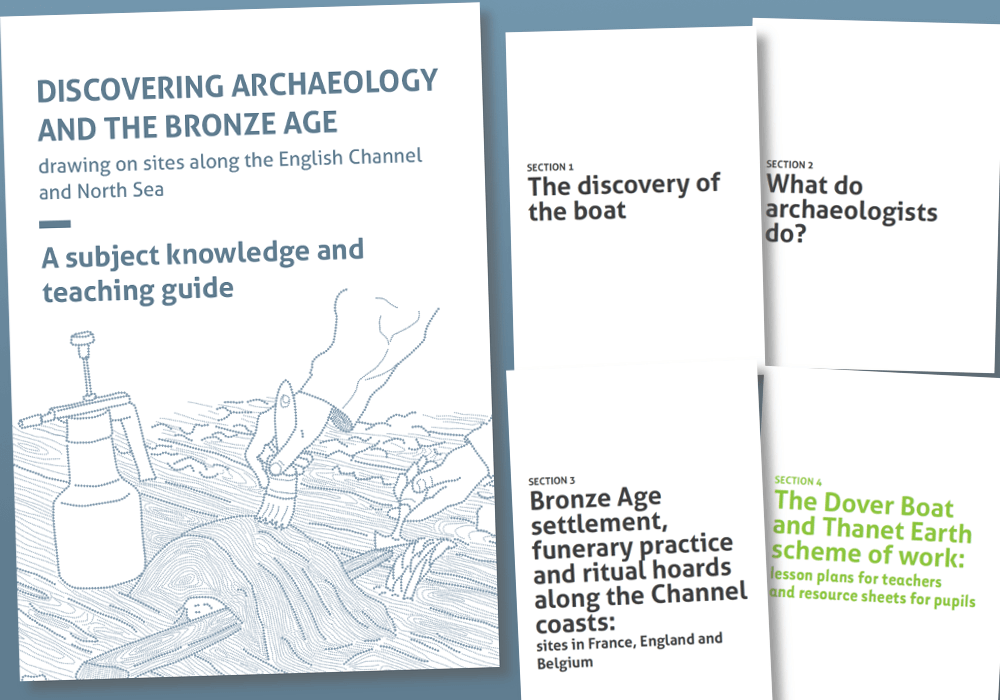 DOWNLOAD A FREE RESOURCE!
Discovering archaeology and the Bronze Age – Subject knowledge and Teachers' Guide for KS2/3 history