Use a fictional character's problem to help children design inventive solutions, says Laura Cross…
In this DT lesson, KS1 pupils will learn about the invention process and how inventions solve problems. This is brought to life with a real problem faced by a character in a familiar story. Through the design process pupils will generate ideas and communicate them with others. This lesson covers several sections of the D&T curriculum, involves minimal equipment and is easy to integrate into your class topic or book. As pupils practise their invention and design skills, they'll also be developing their collaboration, creative and problem-solving skills too.
What they'll learn
What an invention is and that they can solve problems
Empathise with a character to identify a problem
Design an invention with a user in mind
Communicate and evaluate design ideas
Laura Cross runs Inventors & Makers which offers after-school classes and workshops teaching STEM in primary schools and online. Use code TEACHPRIMARY to get 10% off STEM workshops for your school.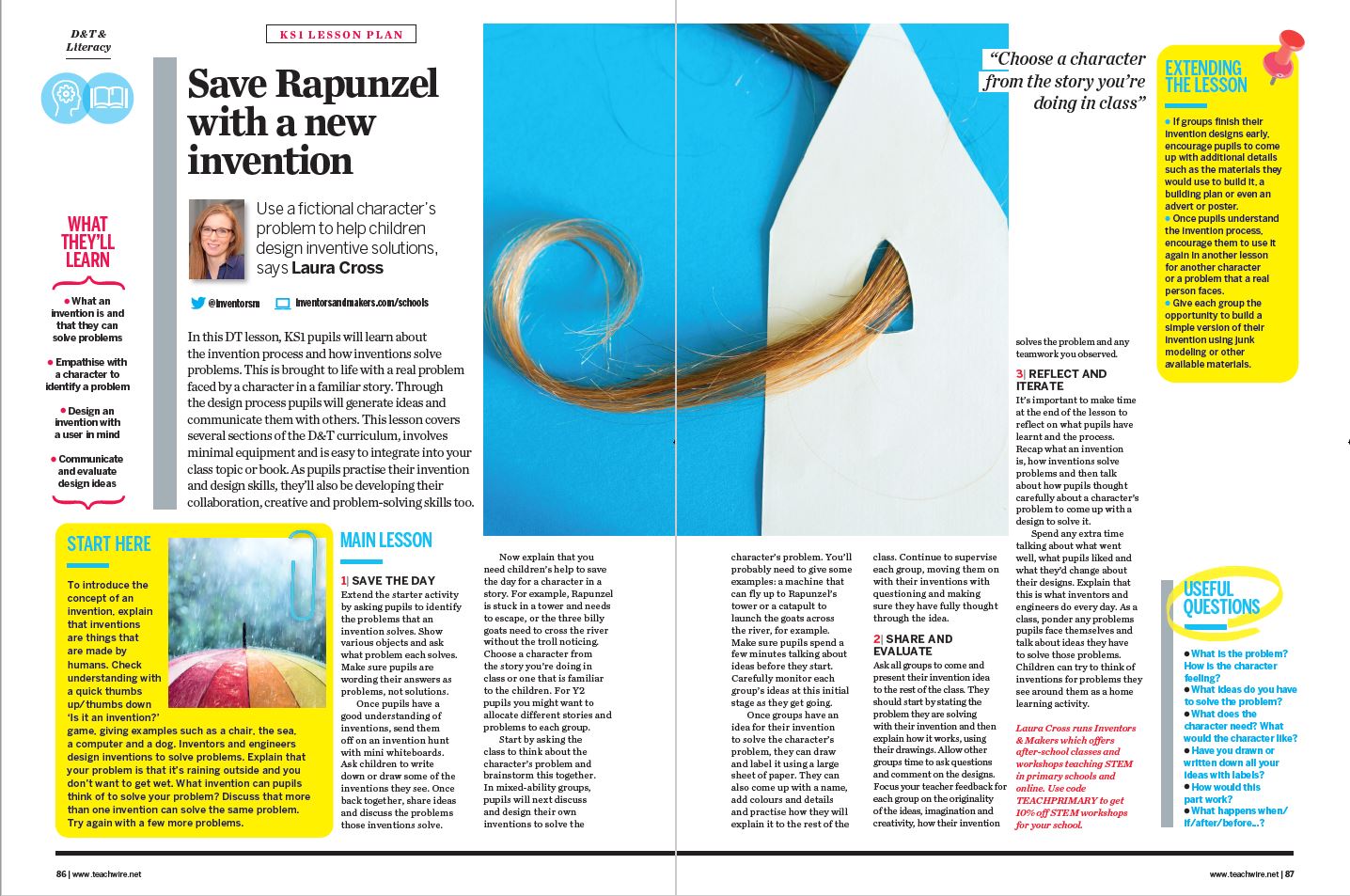 DOWNLOAD A FREE RESOURCE!
Design and technology lesson ideas – KS1 lesson plan