Six Cornell Notes PDF templates for KS1 and KS2 foundation subjects.
DOWNLOAD THE RELATED LESSON PLAN HERE
Help KS1 and KS2 pupils improve their note-taking using these Cornell Notes templates. Free to download, they can help children's learning in foundation subjects such as geography, RE, and history.
Developed by teacher Matthew Lane, these templates have been tried and tested in the classroom.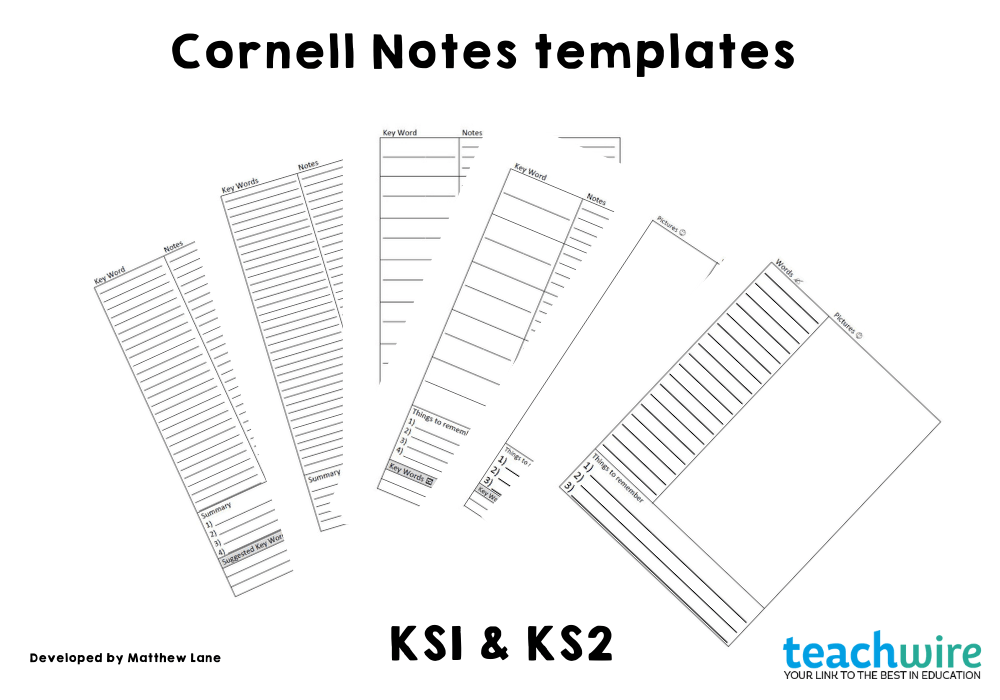 DOWNLOAD A FREE RESOURCE!
Cornell Notes template – KS1 and KS2