Crack the code breaking puzzles and learn not just about codes but also language, calculating frequencies and percentages.
They can be as simple or hard as you like.
Learn about
cryptography algorithms
frequency analysis
algorithmic thinking
computational thinking
---
Teaching London Computing is a resource hub from CAS London and CS4FN. Download more Teaching London Computing resources here or on its website at teachinglondoncomputing.org.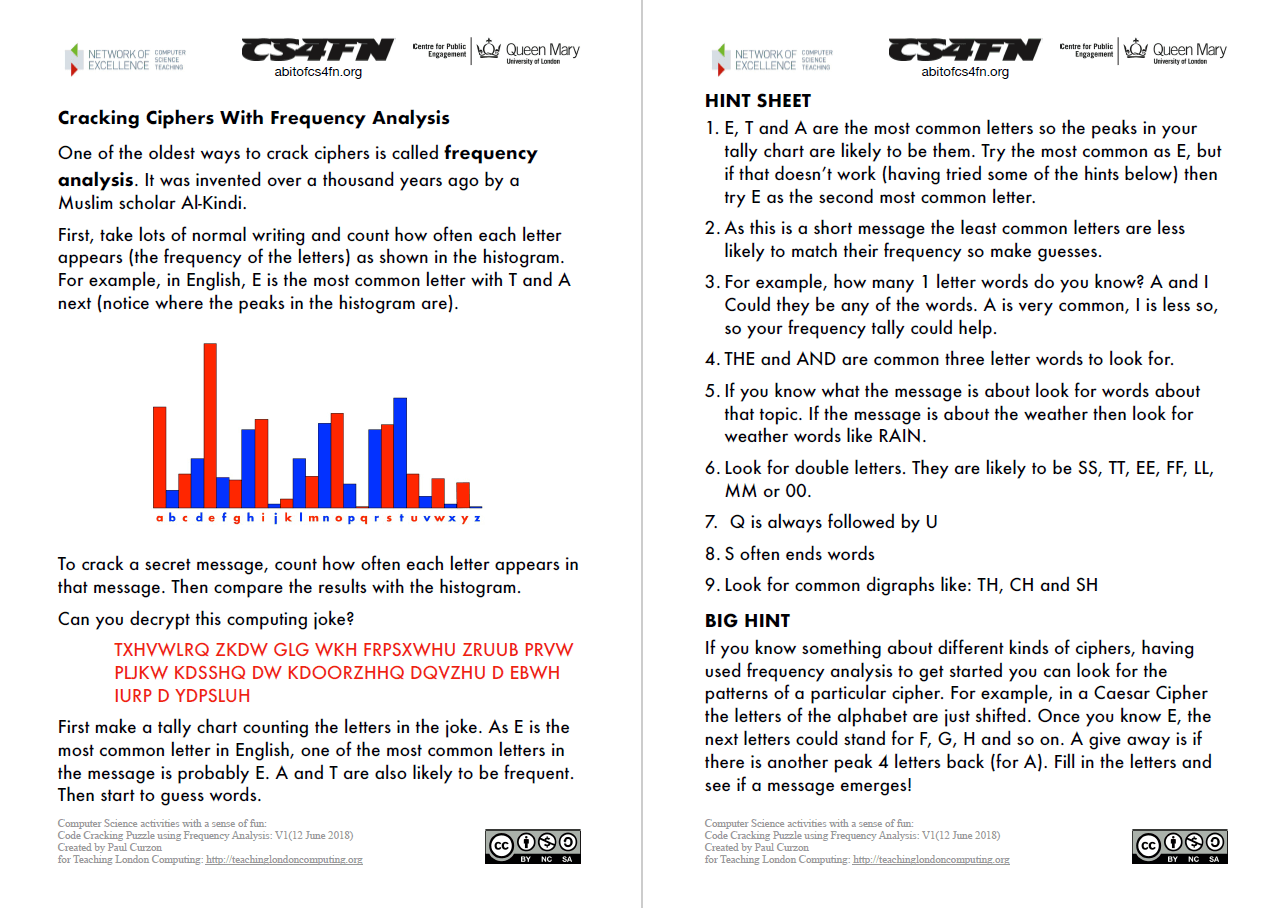 DOWNLOAD A FREE RESOURCE!
Code-Cracking Puzzles Worksheets for KS2 Computing