When a goat is tethered to a shed, how much of the surrounding area can they reach? Colin Foster explains how this is a rich scenario for exploring circle area calculations…
In this lesson, students consider the parts of a field a goat can reach if it is tethered to the corner of a shed.
The region of grass the goat can access depends on the length of the rope; as the rope gets longer and begins to snag on the corners of the shed, students will need to think hard in order to work out the locus and calculate the total area of accessible grass.
Why teach this?
This lesson applies students' knowledge of loci and the area of a circle to solve a problem involving a tethered goat.
Key curriculum links
Make and use connections between different parts of mathematics to solve problems
Calculate and solve problems involving the perimeters of 2D shapes (including circles), areas of circles and composite shapes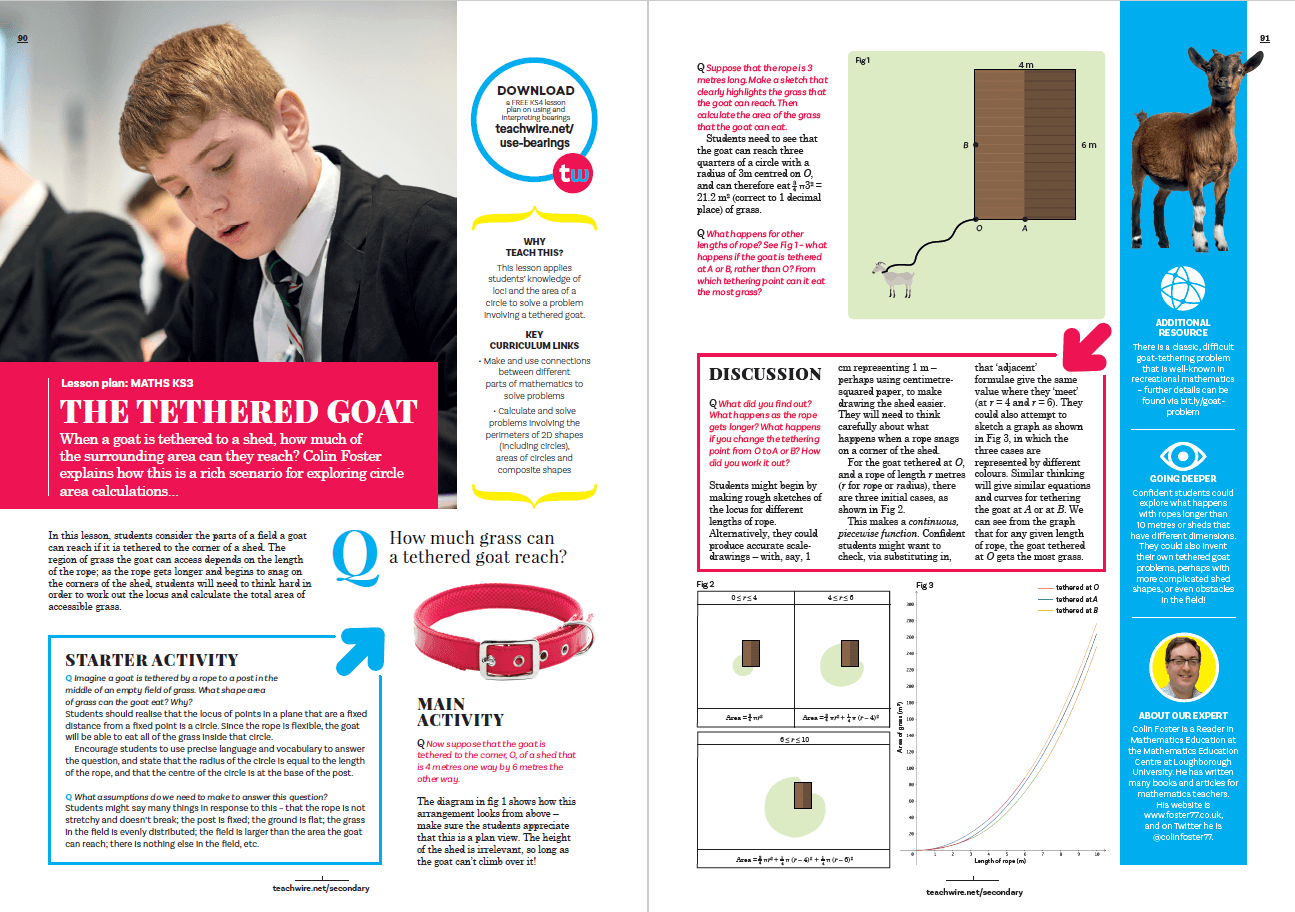 DOWNLOAD A FREE RESOURCE!
Area of a circle – KS3 maths lesson plan