Two KS3 maths codebreaker worksheets, plus answer sheets
This activity has two corny jokes for students to unveil.
Sheet one is purely rectangles, squares and triangles; sheet two involves parallelograms, trapeziums and circles.
KS3 Maths Curriculum Area
Geometry and Measures Derive and apply formulae to calculate and solve problems involving: perimeter and area of triangles, parallelograms, trapezia, volume of cuboids (including cubes) and other prisms (including cylinders)
Andy Lutwyche is a purveyor of mathematics and a producer of resources, more of which you can find on his TES shop. You can also follow him on Twitter at @andylutwyche.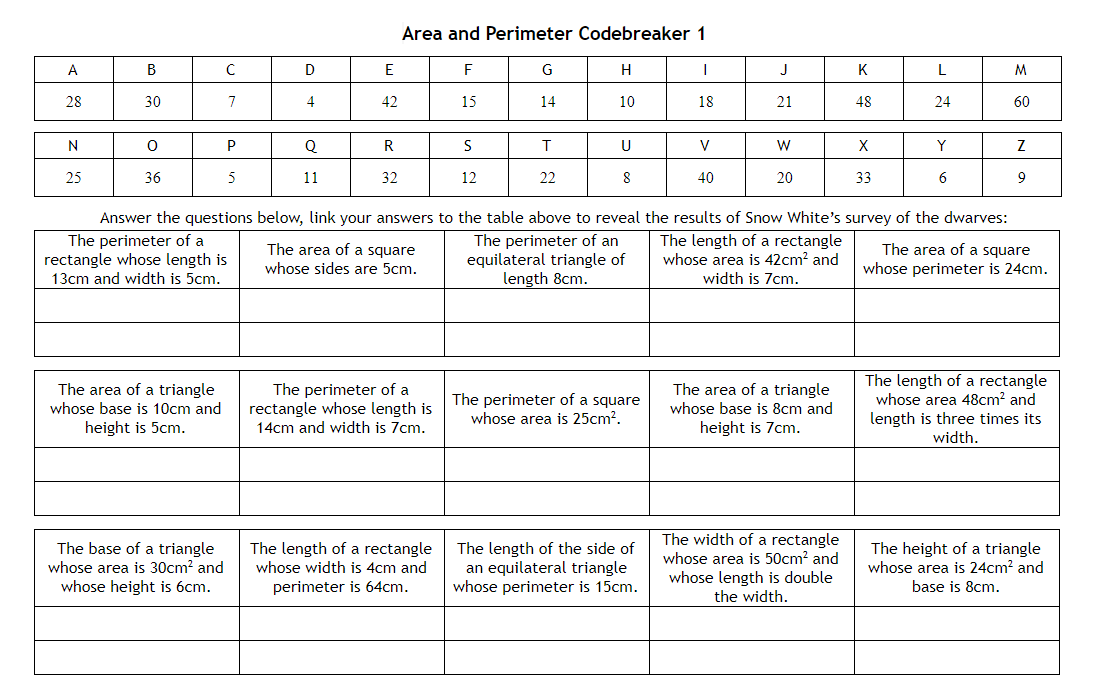 DOWNLOAD A FREE RESOURCE!
Area and Perimeter Codebreakers Worksheets for KS3 Maths