PDF of book topic on Orchard's Book of Aesop's Fables, aimed at LKS2
Aesop's fables are classics – and deservedly so. They've been a staple of English teaching in primary schools for many a year now and they're set to stick around for a while longer.
And what better than a collection of the stories retold by renowned children's author Michael Morpurgo and prolific illustrator Emma Chichester Clark?
This beautiful edition provides thoughtful yet concise versions of fables such as The Hare and the Tortoise, The Goose that Laid the Golden Egg, and The Lion and the Mouse, as well as many other lesser-known tales.
Over almost 100 pages and 20 stories, the fables are told through a captivating interplay between text and image.
Aesop's fables are a great way to promote discussion about a range of topics but that's not all that these famous fables have to offer. Ideal for lower KS2 classes but certainly adaptable for both older and younger children, this book is perfect for your English lessons.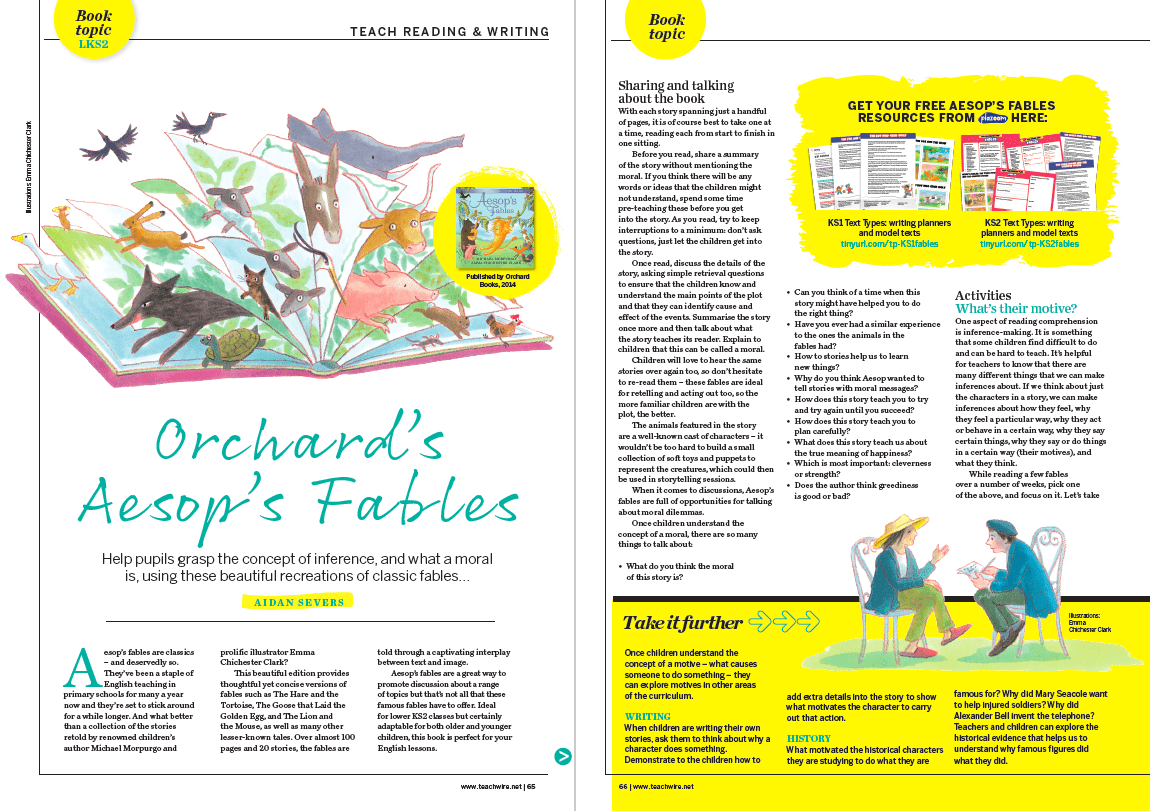 DOWNLOAD A FREE RESOURCE!
Aesop's fables – Books for topics KS2