A Christmas Carol themed worksheet for KS4
A simple worksheet designed to help students revise key quotations and allow them to independently match to themes of the novella.
Ideal for KS4 students studying A Christmas Carol in preparation for the AQA GCSE exam.
---
Miss Nev is an English teacher and head of Year 7 in Manchester. You can find her resources on her TES page Lizzie's Page and follow her on Twitter at @MsNevMCR.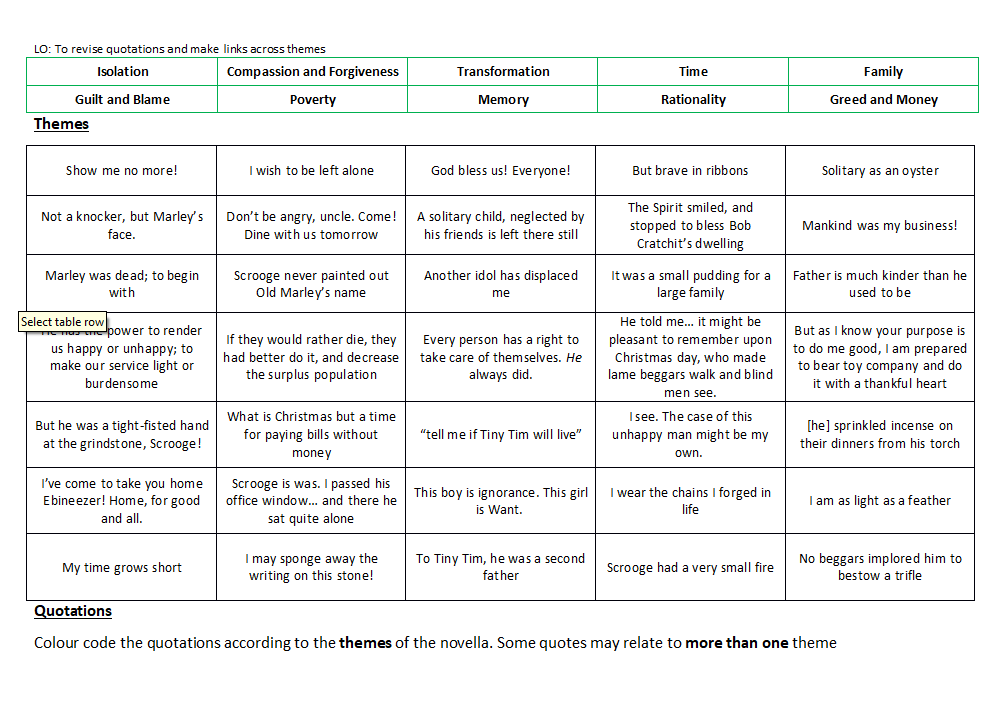 DOWNLOAD A FREE RESOURCE!
A Christmas Carol Quotations and Themes Worksheet for KS4 English