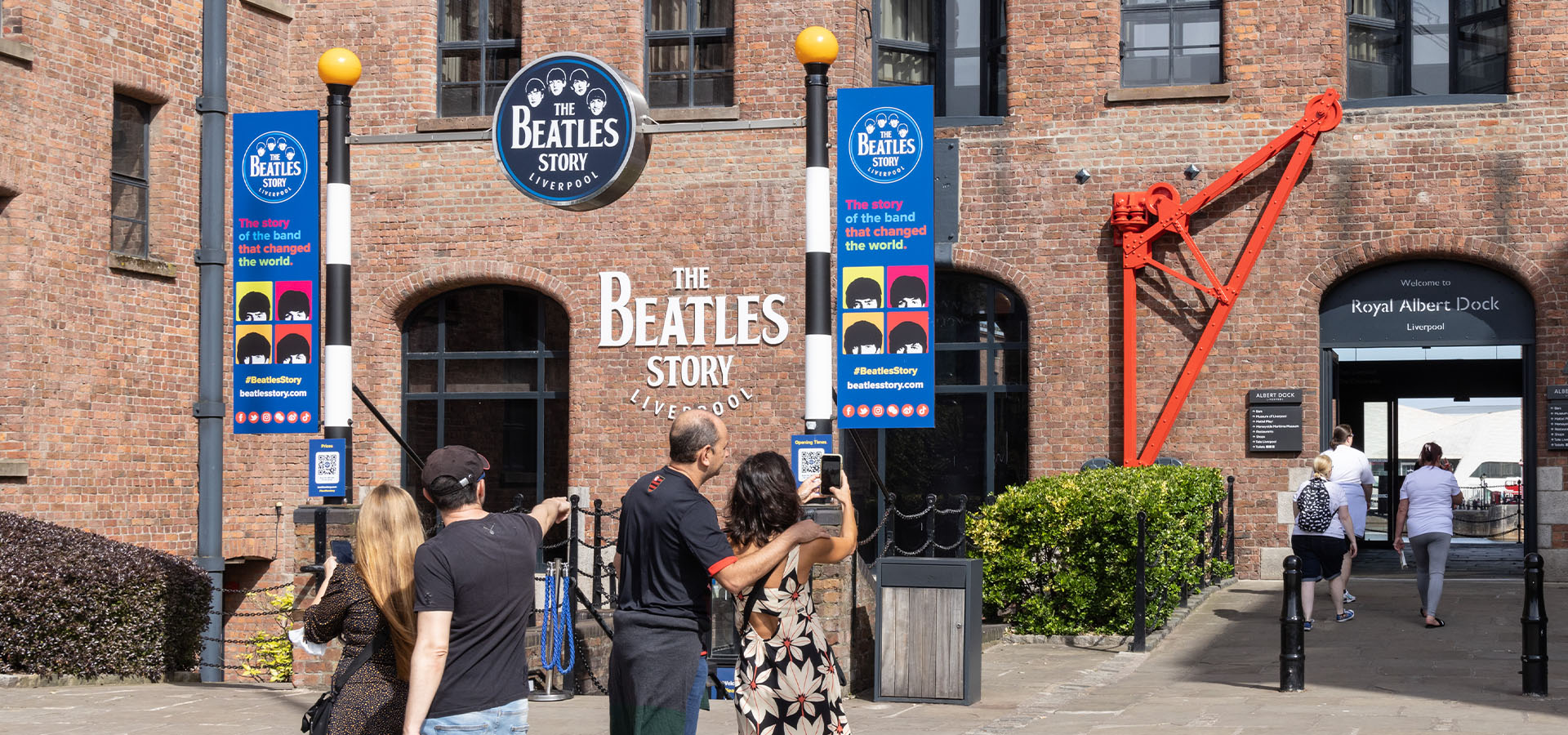 Full View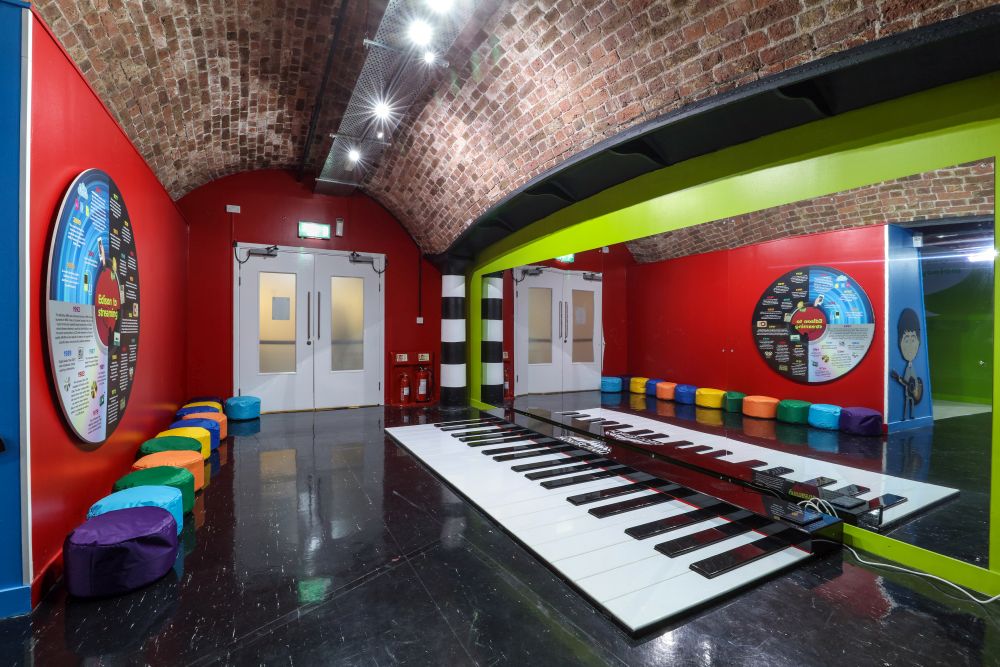 Full View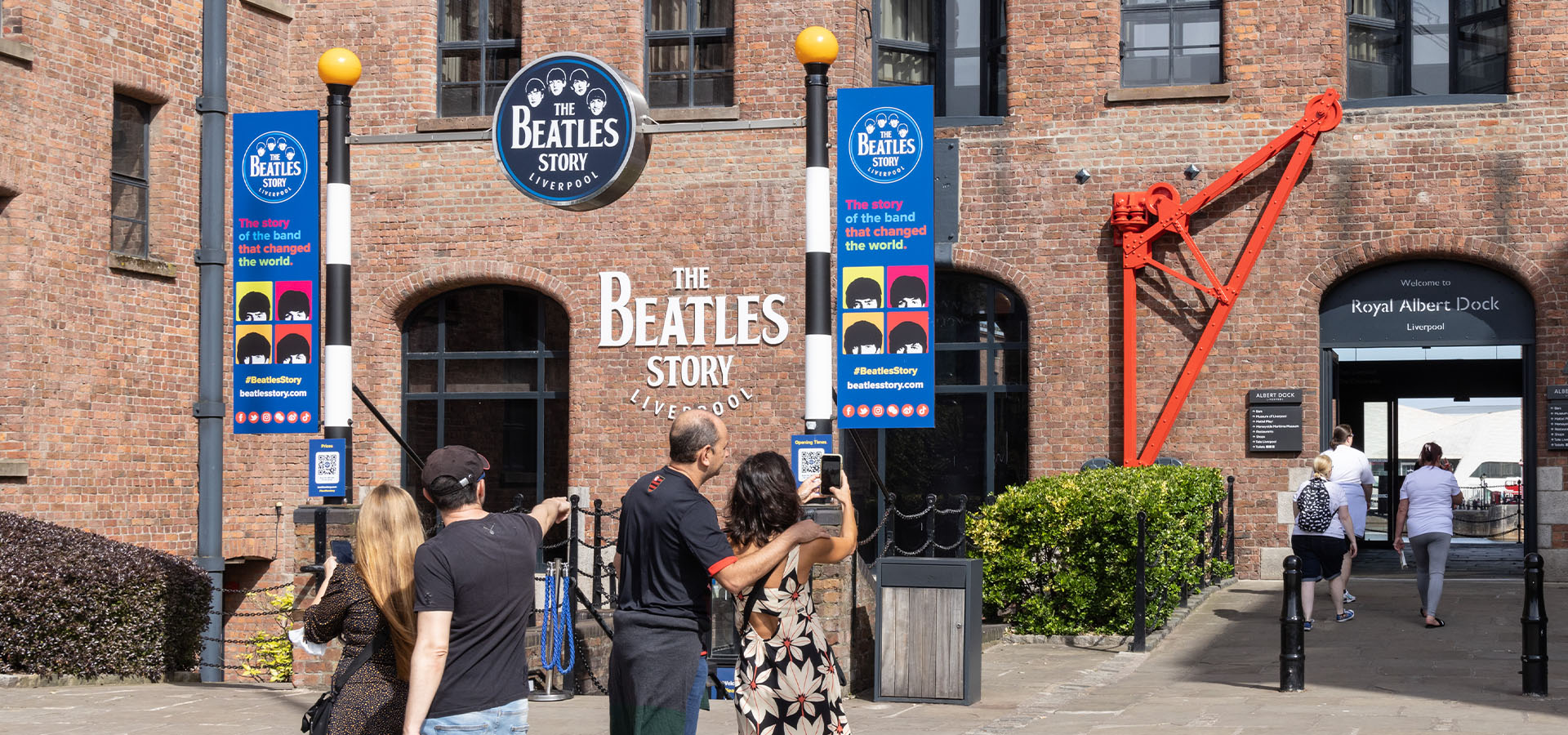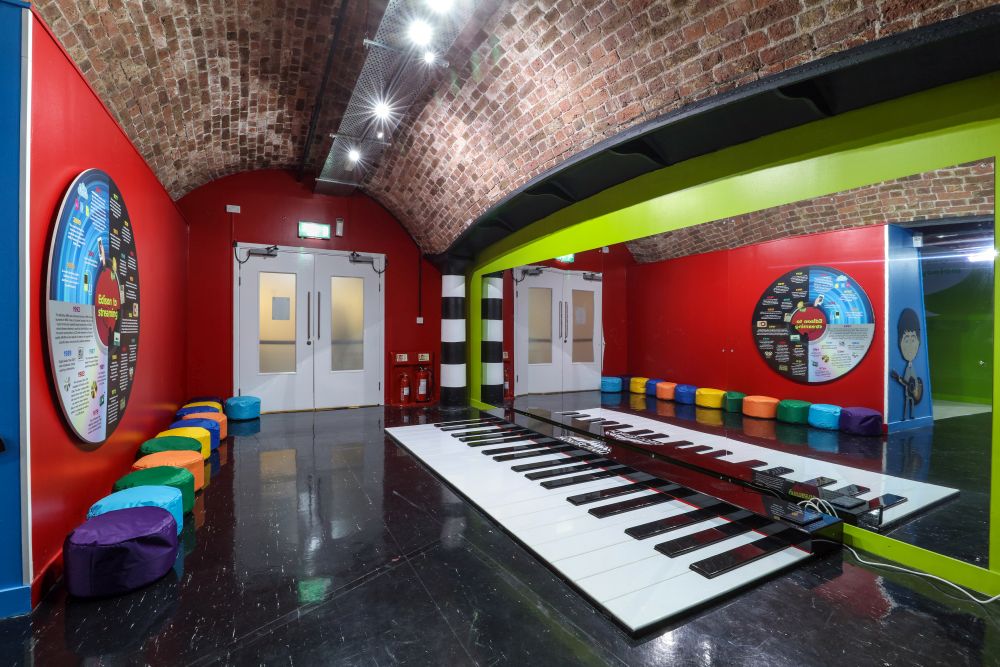 Photos of The Beatles Story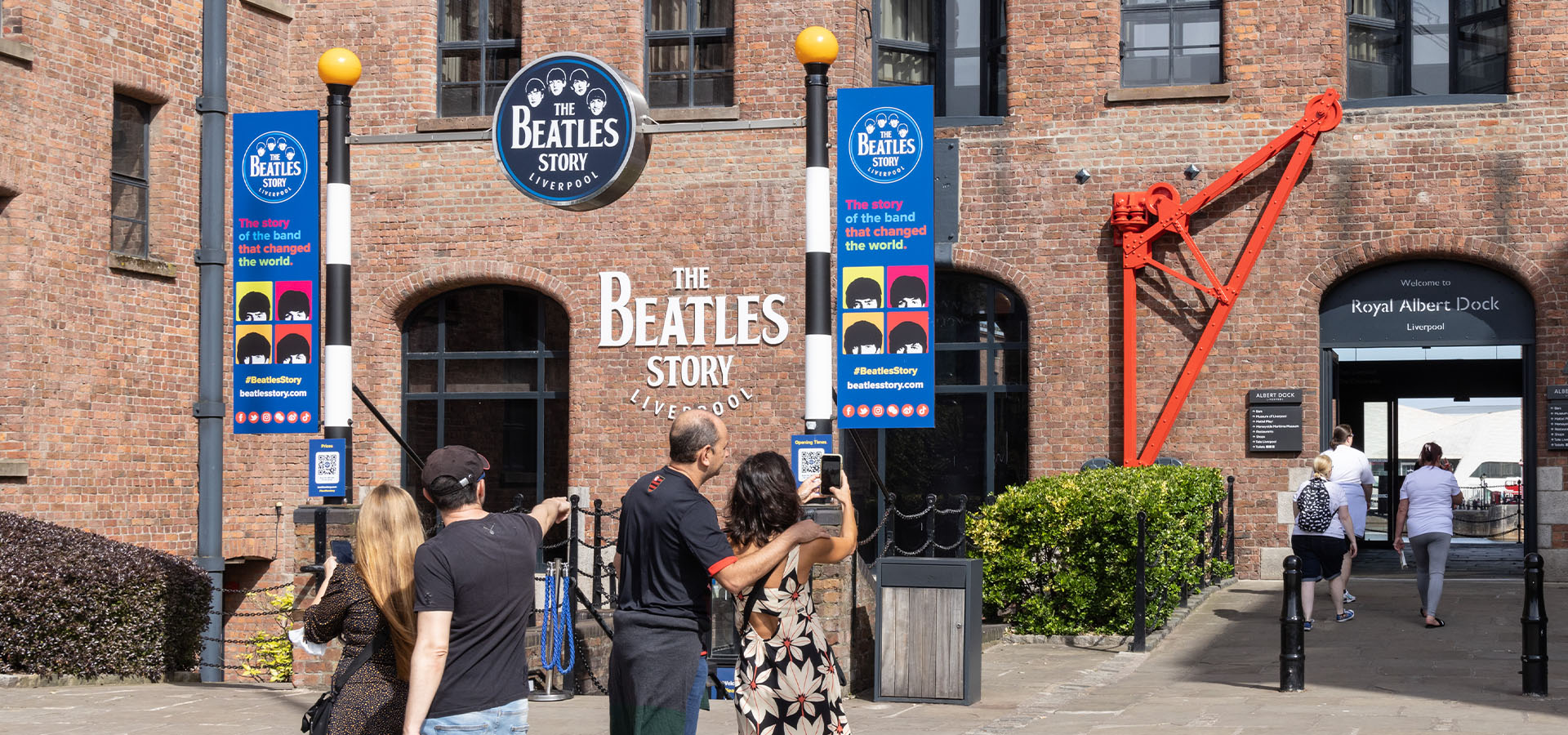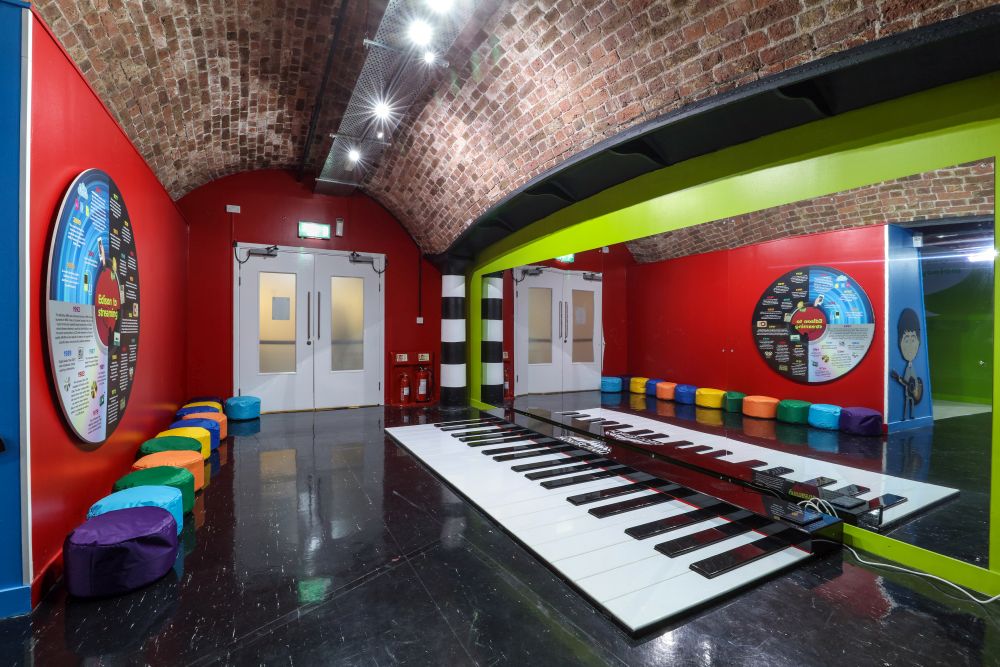 What will students see and do?
The Beatles Story holds the world's largest permanent exhibition based on the lives and times of The Beatles. Located in the famous four's hometown of Liverpool on the stunning waterfront at the Royal Albert Dock, the museum takes visitors on an immersive, atmospheric journey that tells the story of how four young lads were propelled to the dizzy heights of fame and fortune far from their humble childhood beginnings.
Visitors will find out how the Fab Four met and walk through recreations of key locations and moments from the band's career including The Casbah Club, Hamburg, Mathew Street, The Cavern Club, Abbey Road Studios, America and much more, allowing you to personally experience the very places that helped make The Beatles the greatest band in the world.
There is also an impressive collection of fascinating authentic memorabilia including original instruments, clothing, John Lennon's spectacles, Ringo Starr's drum kit, rare album sleeves, never-before-seen photography and original handwritten lyrics.
If that's not enough, the site hosts a rolling programme of special exhibitions, meaning you can visit time and time again and always discover something new.
Pick up one of the museum's complimentary 'Living History' multimedia guides that will guide you through the early 60s in 12 different languages. They are packed with information, imagery and video interviews, and are beautifully narrated by John Lennon's sister, Julia Baird.
---
How does the trip link to the curriculum?
The Beatles Story is committed to ensuring every child has a valuable experience, whatever their age or ability. It does this through the discovery zone – a hands-on area of the museum designed to stimulate and inspire students, giving them the tools and opportunity to learn and develop their own skills.
Students will find out about The Beatles' lives, times, music and influential legacy using fun interactive learning screens, listening to records in the 1960s NEMS record store, creating Beatles inspired artwork, composing their own music on the giant floor piano and singing their favourite Beatles songs on the mini Cavern Club karaoke stage. It's a chance to put on a show on the most famous stage in the world.
These activities and resources on the story of The Beatles, their early lives, rise to fame and combined creativity link to selected areas of the national curriculum, including history, English, art, music and geography, and are intended to actively encourage and involve children in their learning.
The Discovery Zone is also continually developing new resources to aid teachers with changes to the national curriculum and create a fun and educational experience for all. What's more, the site offers a fun trail that makes the main exhibit more exciting for ages 5 to 11 through the use of fun activities.
Subjects covered
---
Teaching resources provided
The Beatles Story has prepared 44 resources linked to history, literacy, art and music. These are intended to actively encourage and involve children in their own learning. Examples of the resources available include:
• Valentine's card (English, art): Have a listen to a few of The Beatles' love songs. Can you create a Beatles inspired Valentine's day card for someone special?
• Fictional characters (art): Choose a fictional character from any Beatles song and draw what you think they might look like.
• Lyrics quiz (English): Complete the quiz from Beatles' song lyrics.
• Story writing (English): Write a short story based on your favourite Beatles song or if you wish, include characters from multiple songs.
• Merseybeat magazine (KS2 English): Can you create your own magazine articles? It could be about your favourite music, bands or artists like the Merseybeat.
---
Minimum and maximum group size
Get in touch to discuss.
---
Details of risk assessment
Risk assessments for the exhibition area, discovery zone and chill out area are available to download from the website.
PLANNING
Don't miss our downloadable A-Z guide on completing a risk assessment
---
Facilities On-Site
As well as the exhibitions, there is a Fab4 Cafe, which evokes the spirit of the 1960s with hints of Abbey Road and Revolver under Cavern Club style arches, and a Fab4 Store, which offers one of the largest collections of official Beatles merchandise and souvenirs in the world.
---
Opening Times
Daily, 10am-4pm
---
Pricing
Child (0-4 years): Free
Child (5-15 years): £7.20
Adult (16+ years): £14.40
These prices are based on a minimum of ten visitors.
---
Travel arrangements
The Beatles Story is located at Albert Dock, Liverpool. There is parking on-site at the dock, plus supplementary car parks at both Liverpool ONE and ACC Liverpool. Several bus routes stop right at the dock and Lime Street (Liverpool's mainline train station) is a 20-minute walk from the site.
The Beatles Story is owned by Merseytravel, a company that coordinates and provides public transport across Merseyside and owns other attractions such as Mersey Ferries, Spaceport, the U-Boat Story and the Mersey Tunnel Tours. Merseytravel can provide information and special tickets for buses, trains and ferries to help you make the most of your time in Merseyside – see the website for more information.
Address
The Beatles Story, Britannia Vaults, Albert Dock, Liverpool
L3 4AD
---
Enquire Now
Book your school trip to The Beatles Story
For information on booking your school trip to this venue, click below.