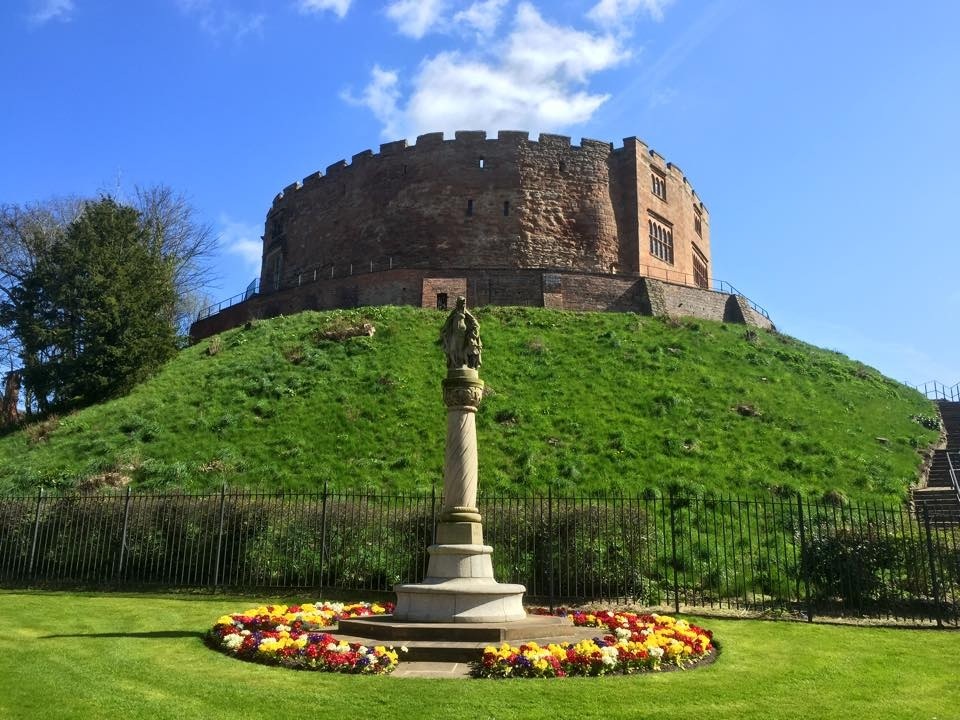 Full View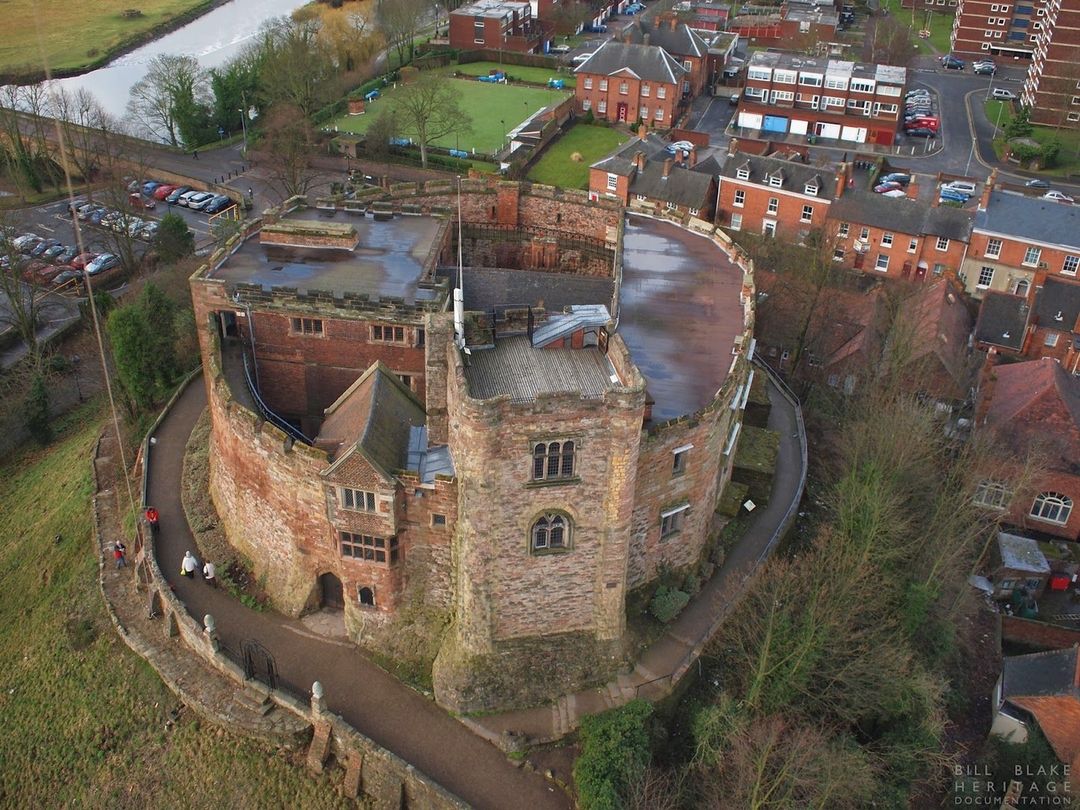 Full View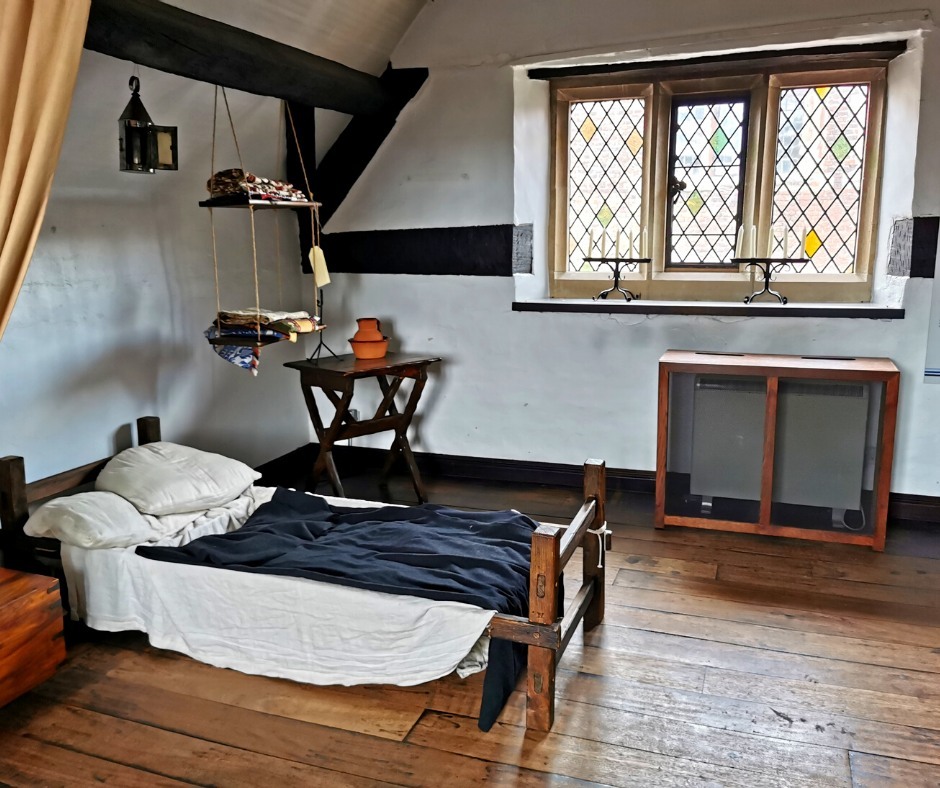 Full View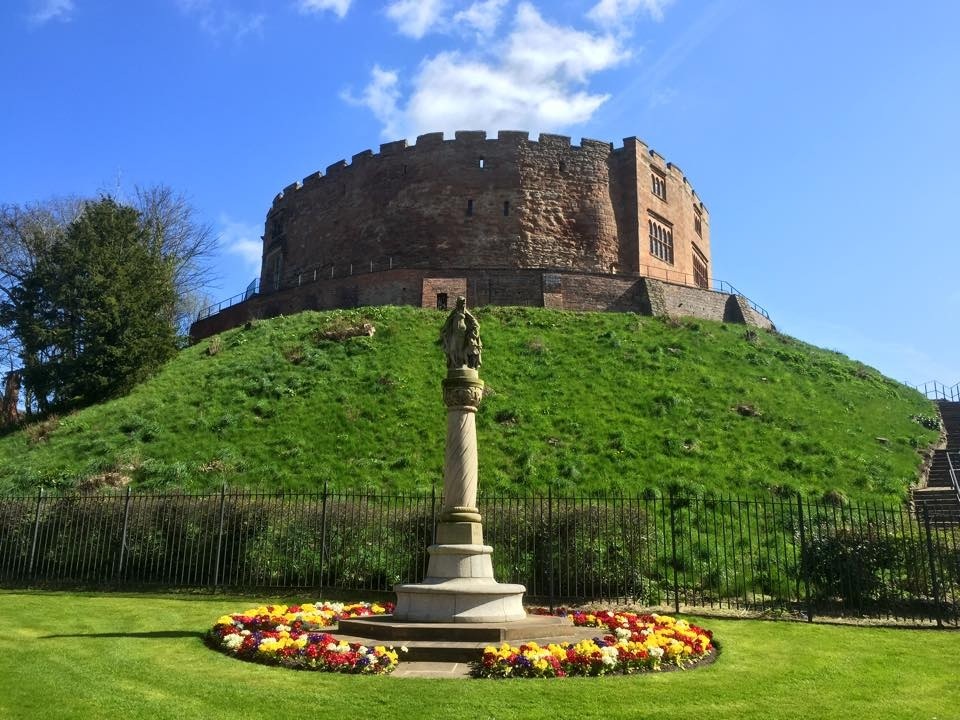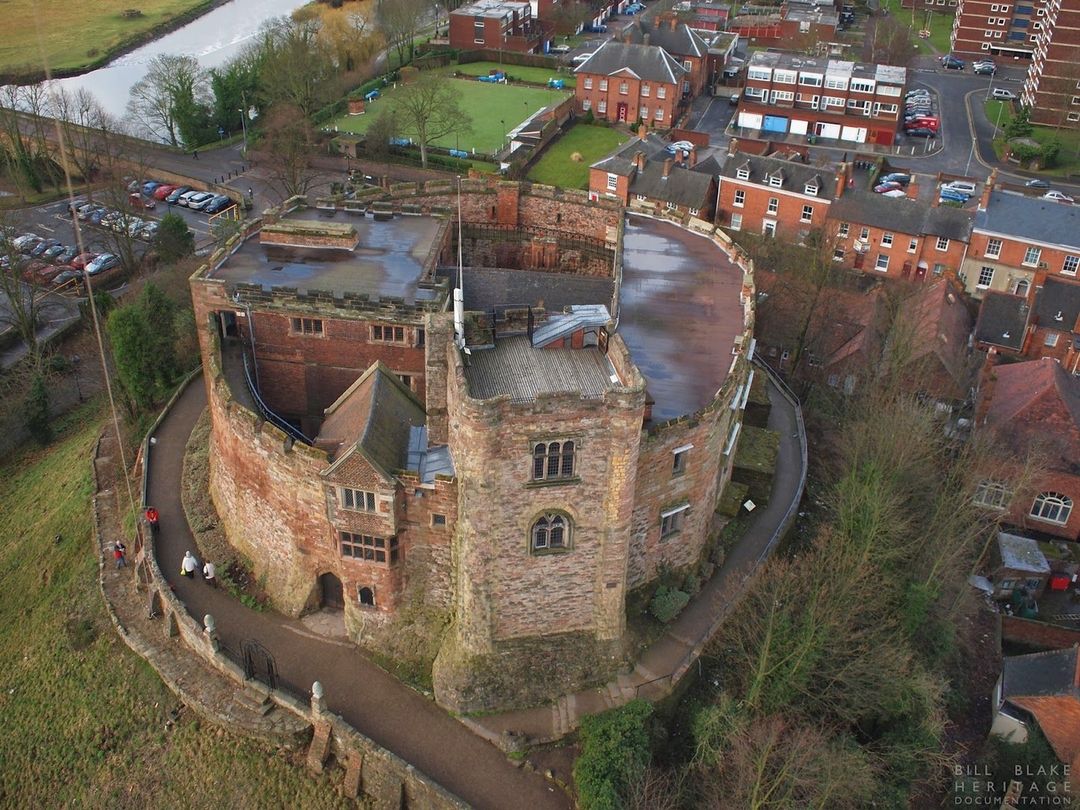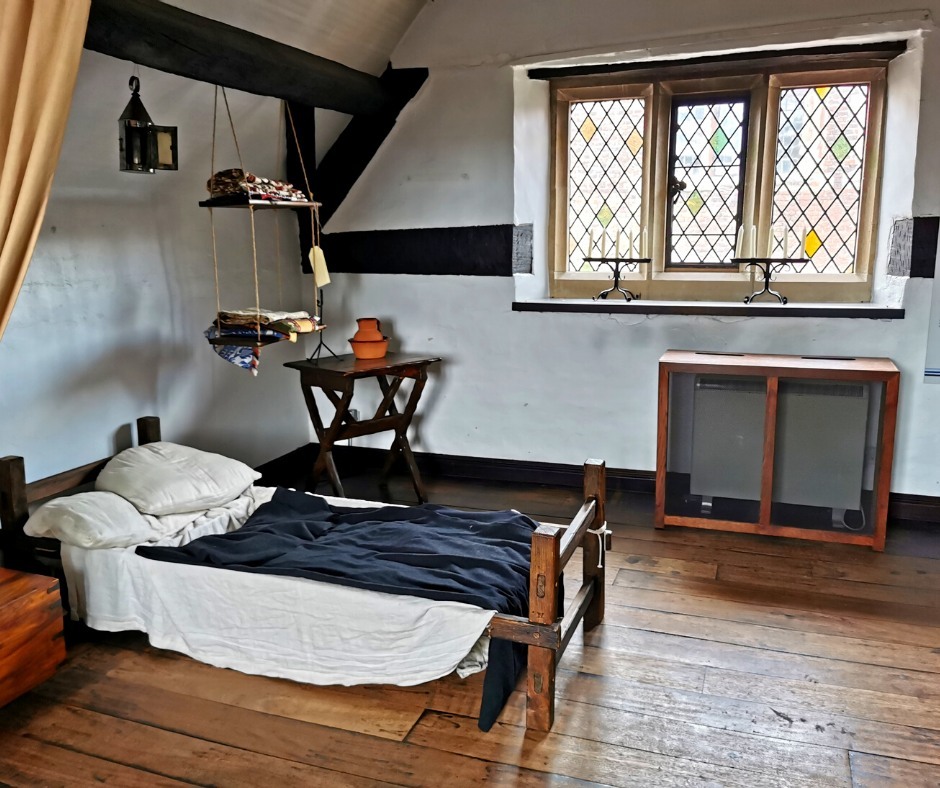 Photos of Tamworth Castle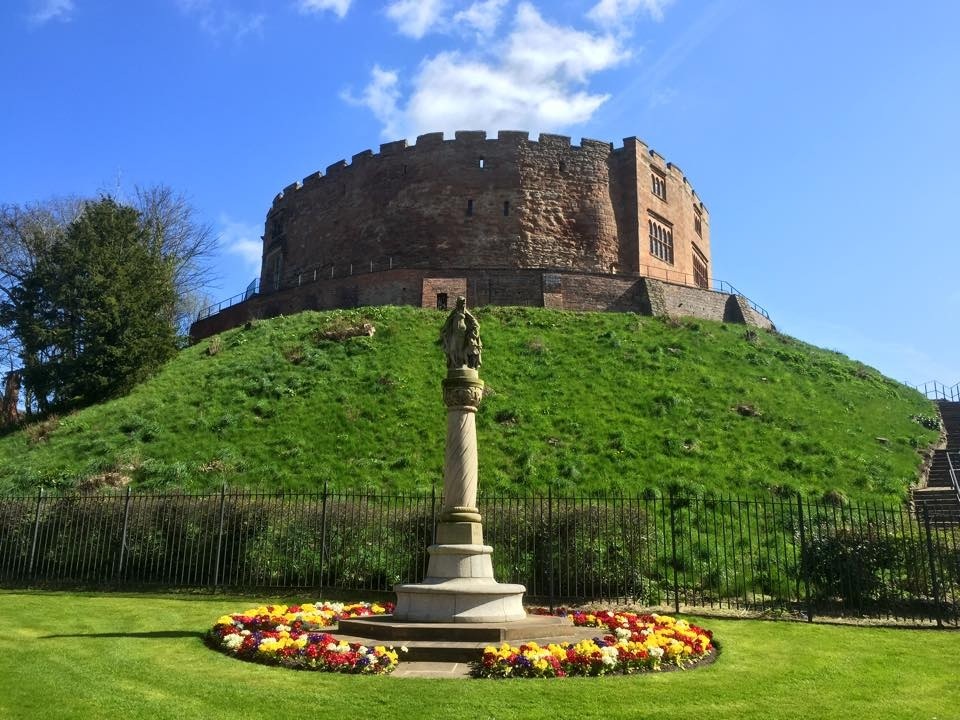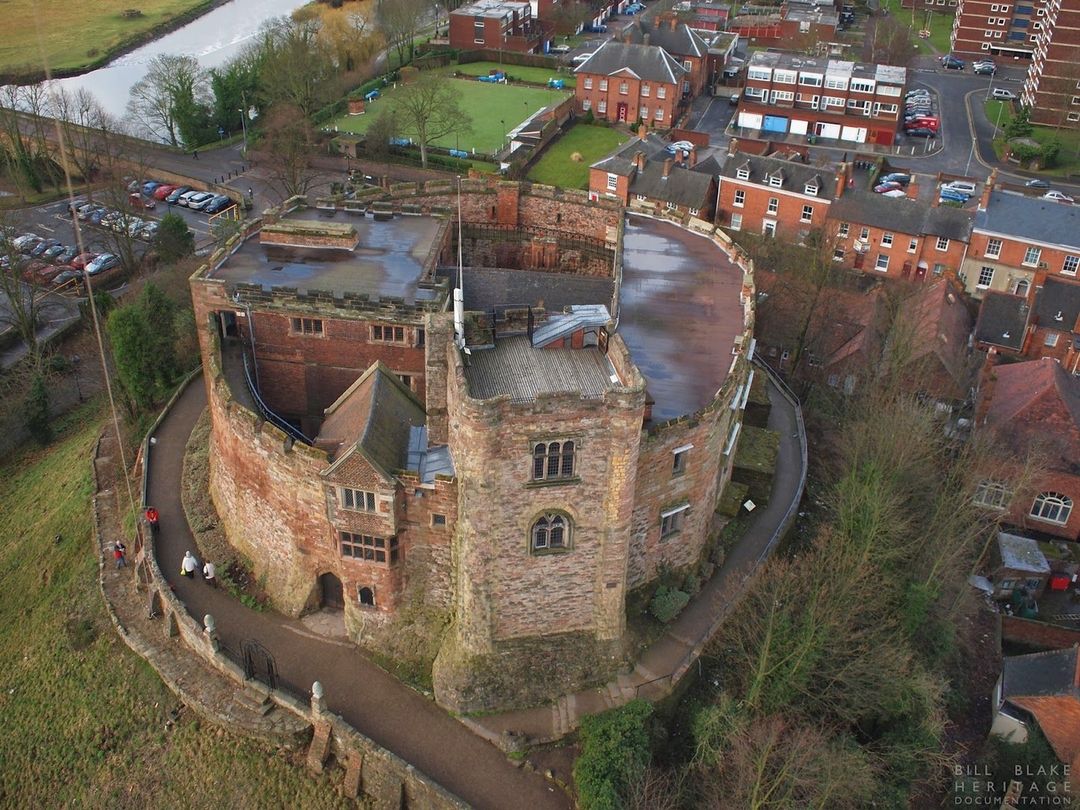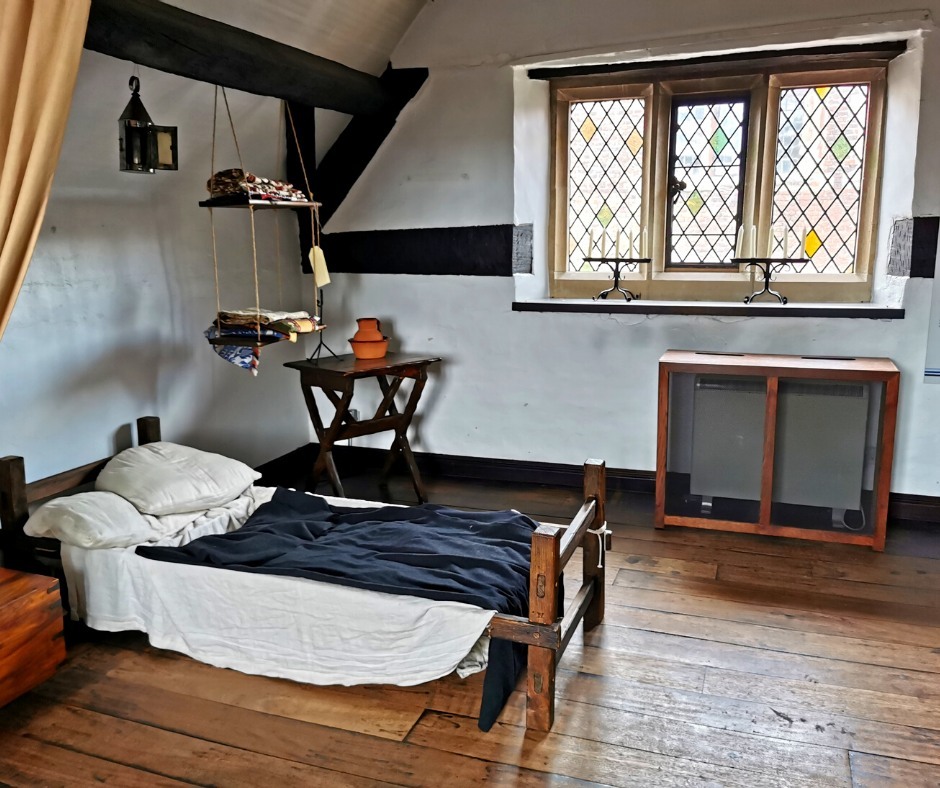 What will students see and do?
Possessing more than 900 years of history, Tamworth Castle in Staffordshire provides pupils with a journey through time. There are more than 15 fully furnished rooms to discover – along with the courtyard and other hidden gems – each offering something different.
Everything is clearly signposted, packed with information and displays that match the era of the room, so visitors can wander the chambers and hallways and get a real sense of how the Saxons, Normans, Tudors and Victorians spent their time in the castle.
For instance, visitors can relax in the Day Parlour used by the Ferrers family to gather in before dining; step into the Tudor Dining Room where large, colourful tapestries decorate the walls and a welcoming table sits right in front of the large log fireplace; and visit the Lady's Chamber, a grand wooden panelled room that houses a special four-poster bed graciously supplied by the V&A Museum.
The Battle and Tribute exhibition houses the Staffordshire Hoard display, in which you can see Saxon weapons and a range of real and replica items. The top of the tower also gives 360° views of Tamworth, and you'll be able to see St. Editha's Church and the surrounding castle grounds.
---
How does the trip link to the curriculum?
Tamworth Castle receives approximately 10,000 school children a year, ranging from EYFS to Key Stage 4. The team has developed an award-winning educational programme comprising off-site outreach talks, onsite tours and a wide range of cross-curriculum workshops.
Its tours are designed to encourage children to explore the castle by handling armour, costumes and household objects. Students will discover the use of the castle rooms, learn about the lives of the different inhabitants, see the castle change over time, explore its offences and defences, and discuss the role of museums. These sessions can also be tailored further to meet the group's study needs.
Workshops available include Ruby the Dragon and Bryce the Mouse for EYFS.
KS1 pupils can join in with:
– Castle Household and Squire
– The Great Fire of London
For KS2, try:
– Saxons
– Saxons & Vikings
– Medieval Household
– Tudors
Workshops for KS3 pupils include:
– Medieval Life
– Medieval Soldier
– Medieval Life & Soldier
– Crime and Punishment
– Crime and Punishment & Medieval Life
– Tudor Life
For KS4 pupils, there is a Leisure and Tourism workshop.
Workshops can be likewise be tailored to meet your needs and teaching requirements.
Subjects covered
---
Teaching resources provided
Tamworth Castle has put together some activity sheets to keep students occupied in school and at home. These include a dragon-themed quiz, a summer word search, a castle word search, St. George quiz questions, a St. George colouring page, a spot the dragon game, a dragon colouring page, an activity to design your own coat of arms, a pencil maze, a castle-themed quiz and a weapons word search.
---
Minimum and maximum group size
No limit stated – get in touch to discuss.
---
Details of risk assessment
Once your programme has been decided, Tamworth Castle will send you a link to a downloadable pack containing details of your booking, a risk assessment, a programme for the day and pre-visit details to help you prepare for your visit.
PLANNING
Don't miss our downloadable A-Z guide on completing a risk assessment
---
Facilities on-site
Tamworth Castle boasts more than 15 fully furnished rooms packed with information and displays to give a real sense of how the Saxons, Normans, Tudors and Victorians spent their time in the castle. There is also a cafe and a gift shop on the grounds for plenty of drinks, snacks and souvenirs.
---
Opening times
Your visit will start at 10.30am and last until approximately 2pm. Bespoke workshops last between 45 and 90 minutes.
---
Pricing
Entry and one workshop: £7-£8.50 per child
Entry and tour: £5.50-£7.50 per child
One free adult place is provided for every ten children booked.
---
Travel arrangements
Tamworth Castle is situated in the heart of Tamworth town centre. There are a number of car parks in the area. Brown Tamworth Castle signs will direct drivers to the Jolly Sailor car park (B78 3JJ) which has coach park facilities. From there, it is a short five- to seven-minute walk through the castle grounds. Parking costs £1.50 per day. If you're using public transport, the castle is a ten-minute walk from Tamworth railway station, and many bus routes travel throughout Tamworth.
Address
Tamworth Castle, The Holloway, Tamworth, Staffordshire
B79 7NA
---
Enquire Now
Book your school trip to Tamworth Castle
For information on booking your school trip to this venue, click below.