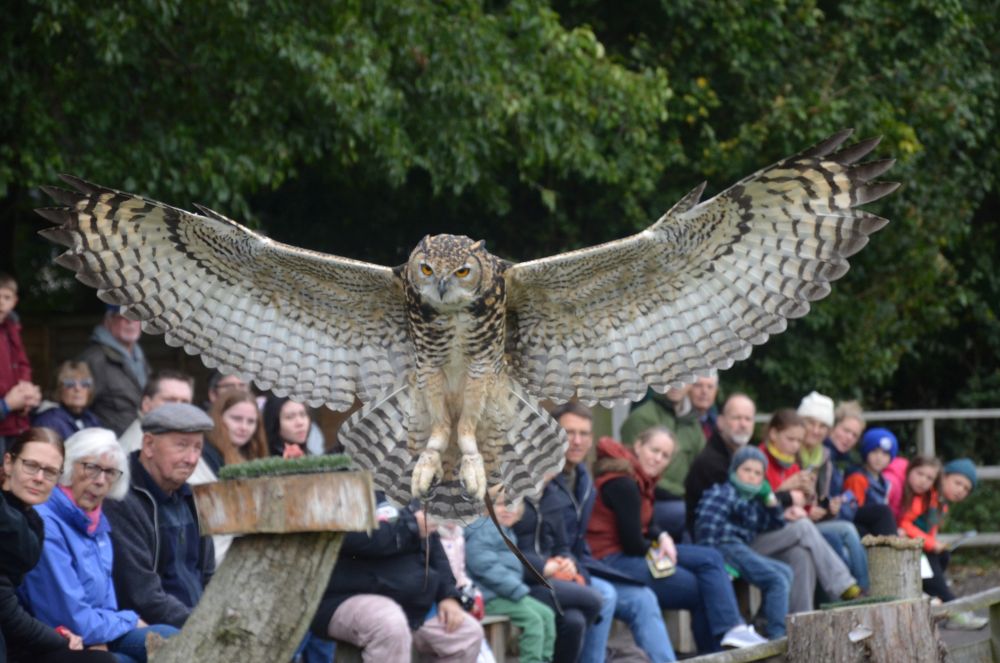 Full View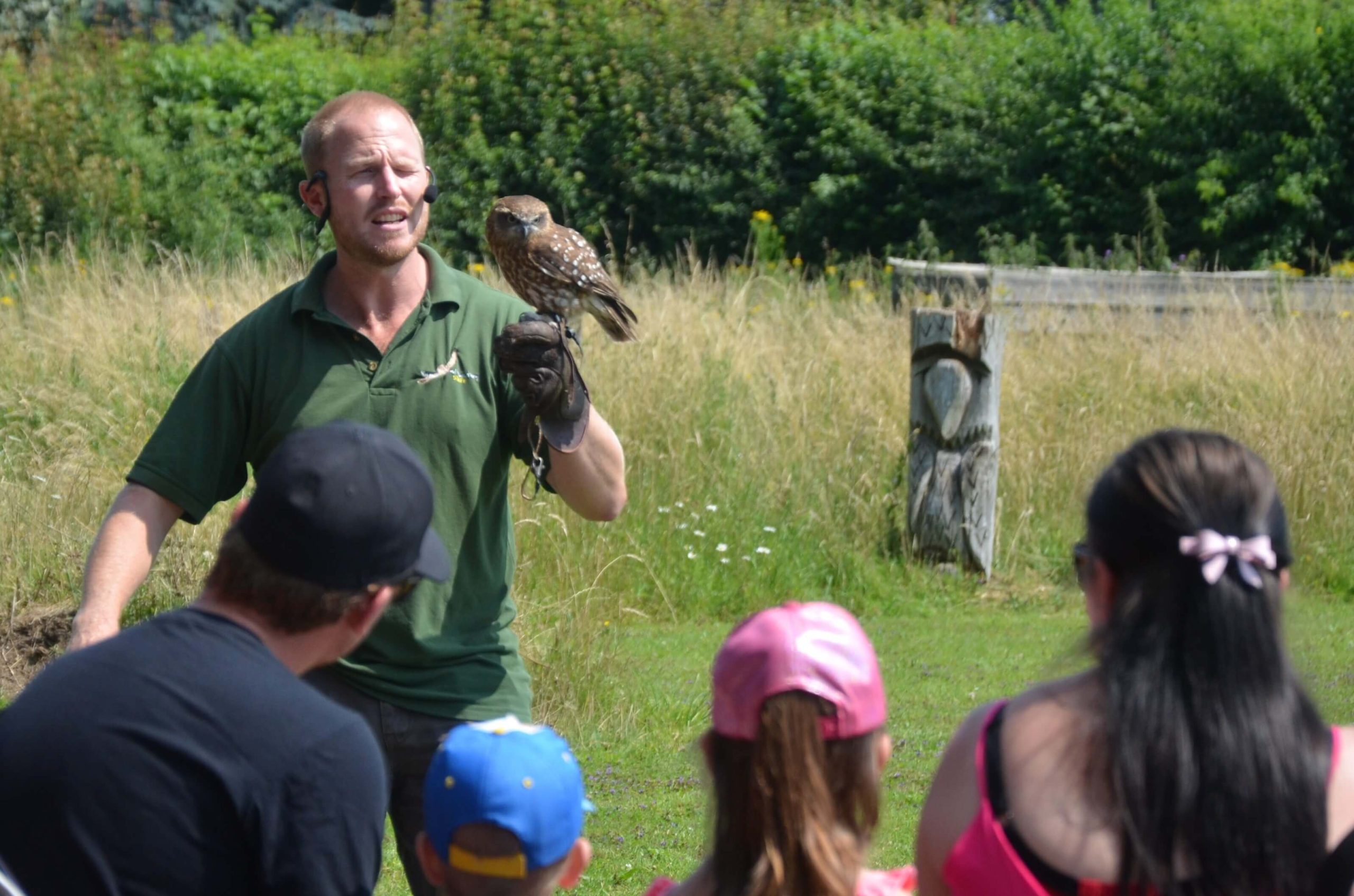 Full View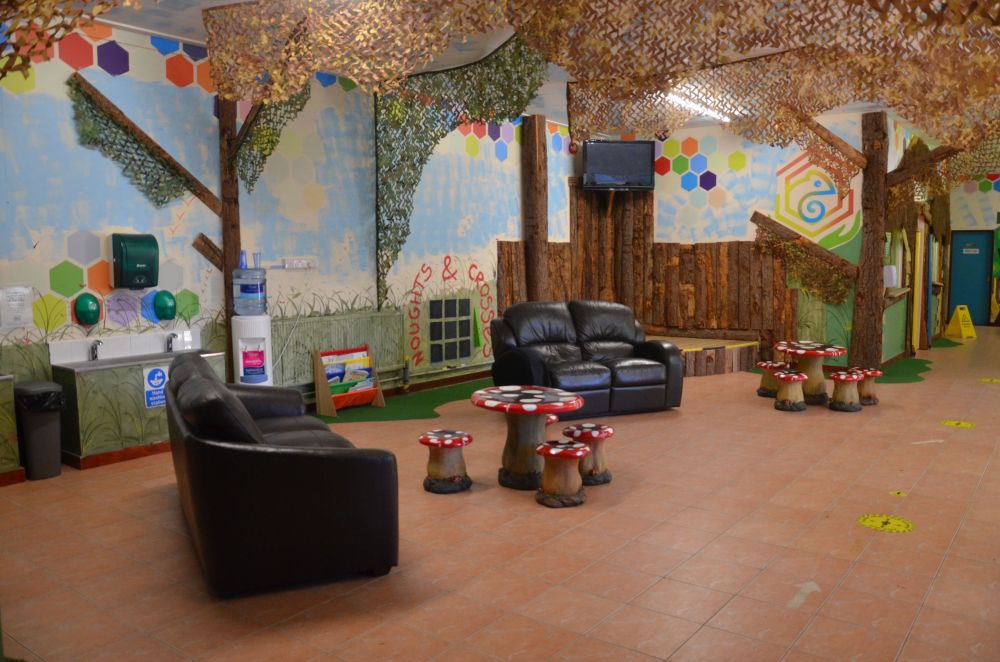 Full View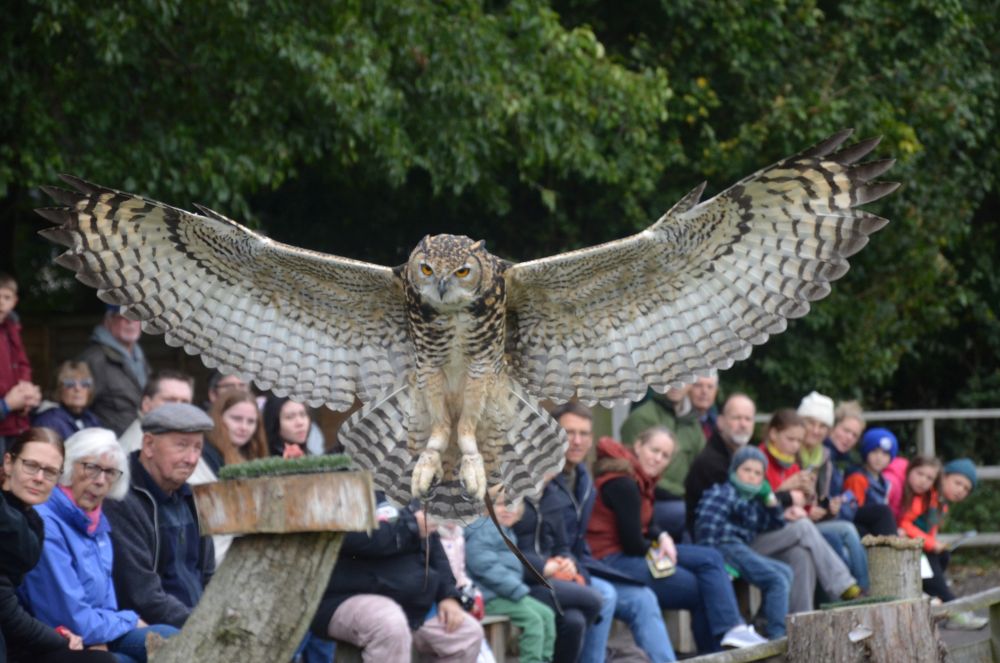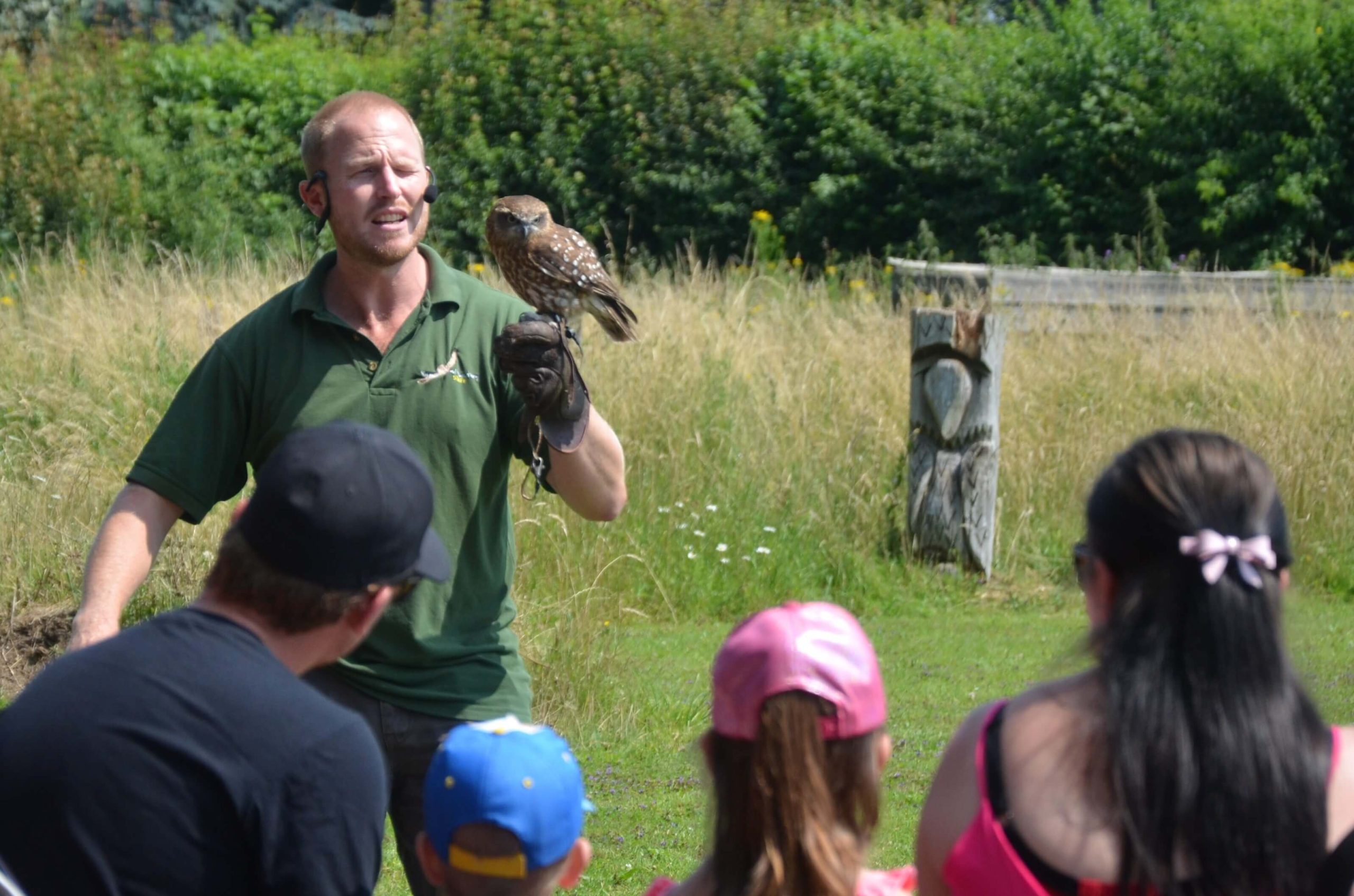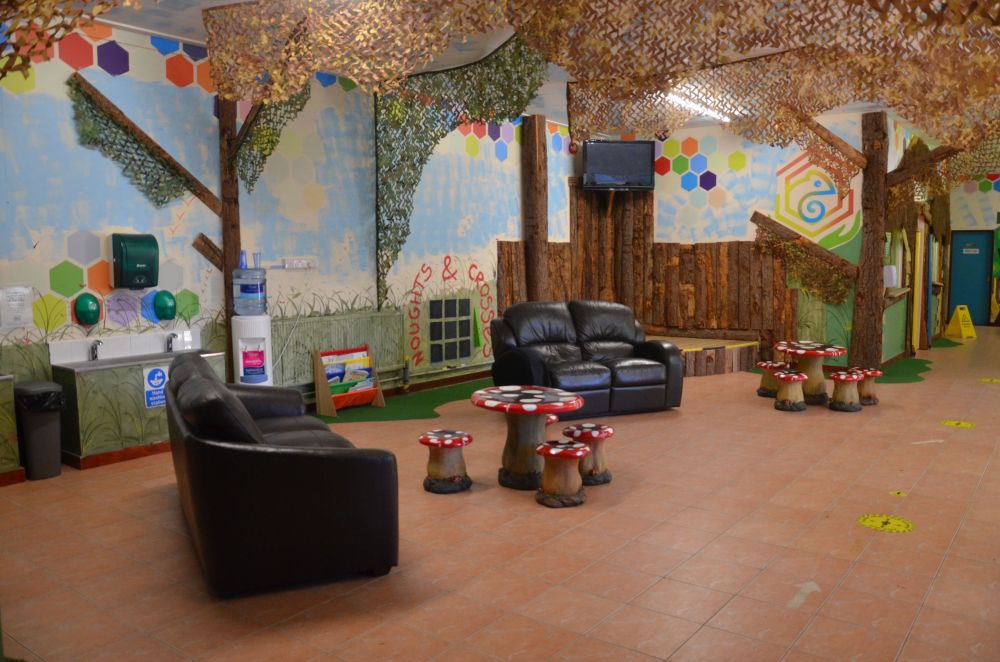 View All Photos
Photos of Suffolk Owl Sanctuary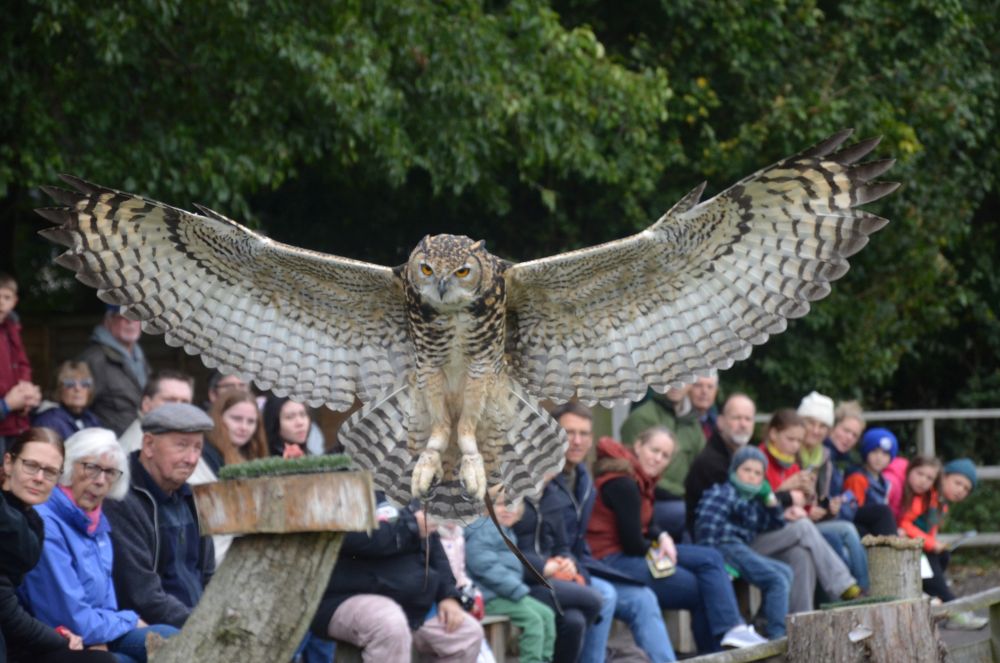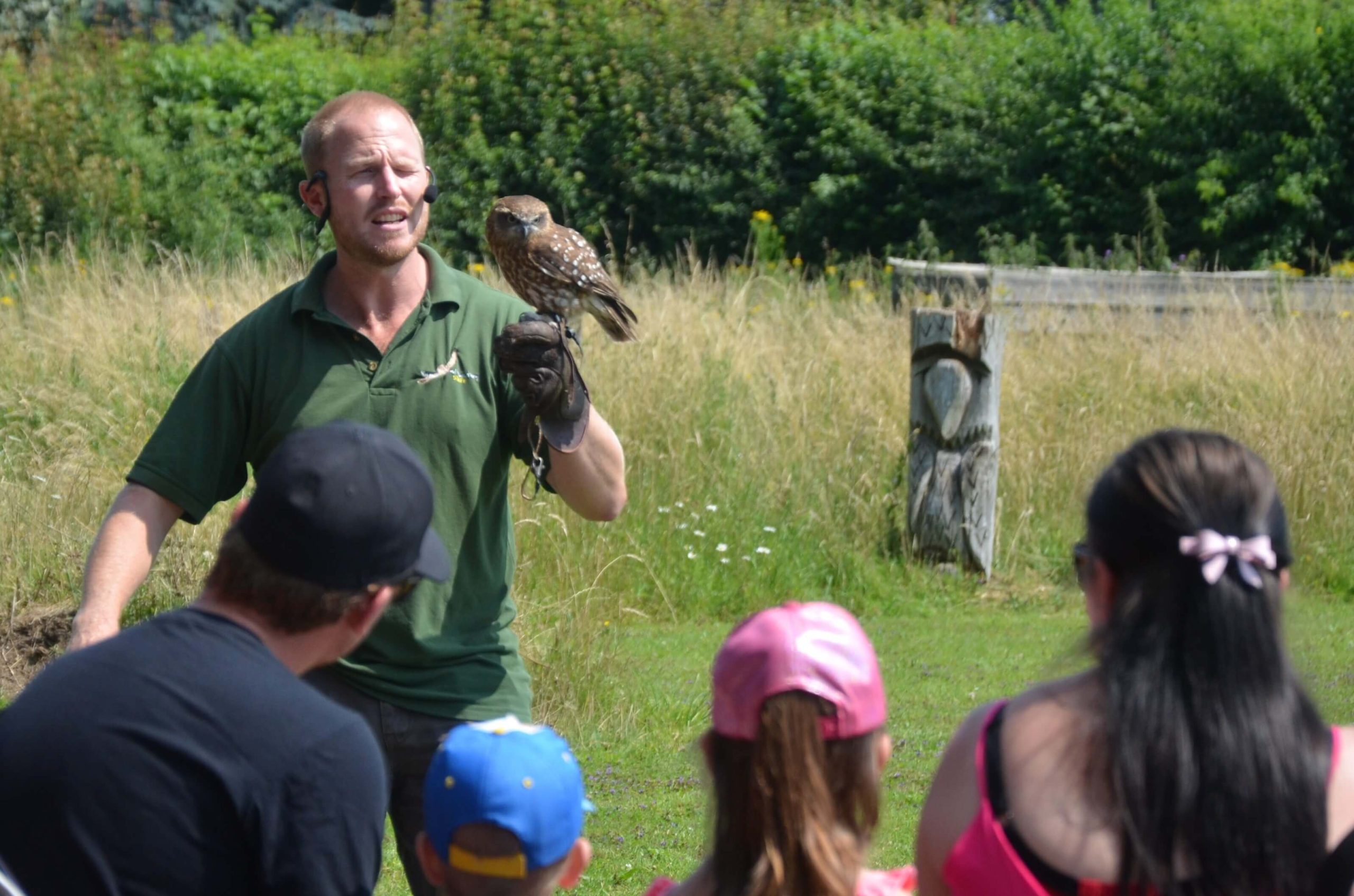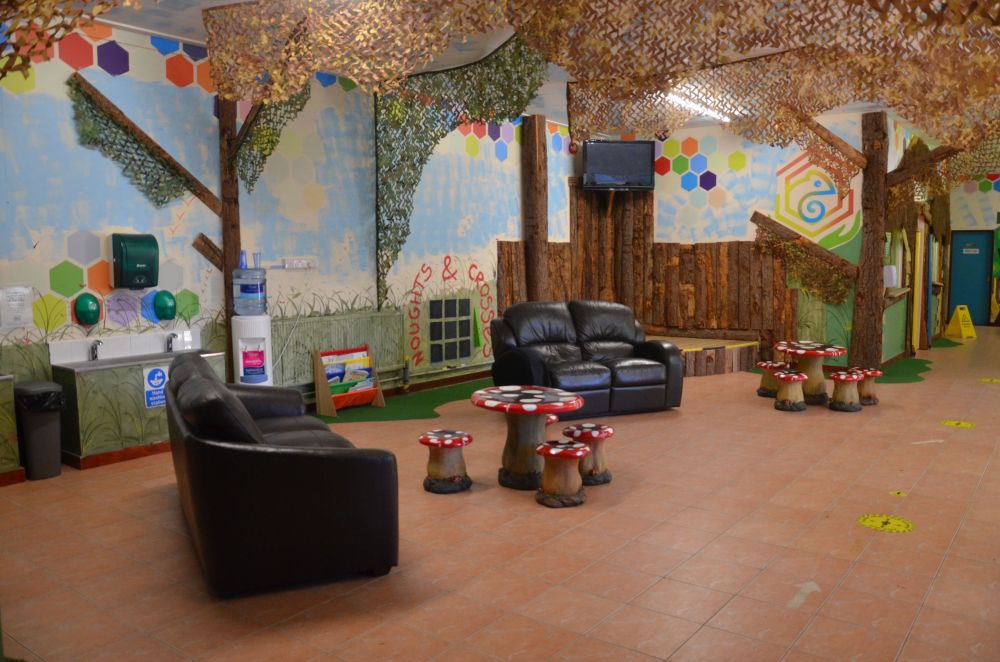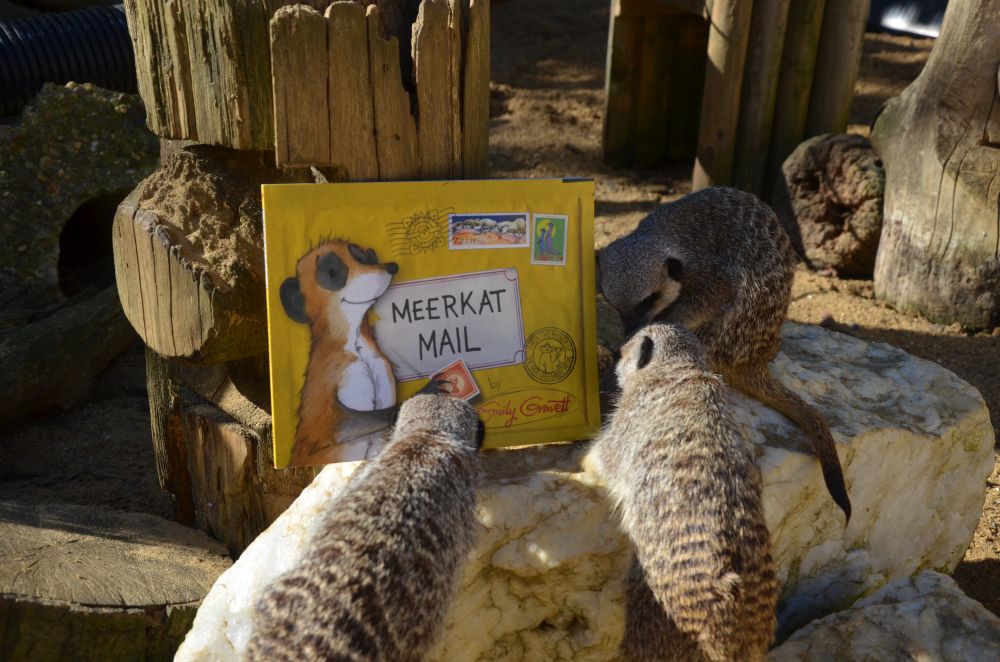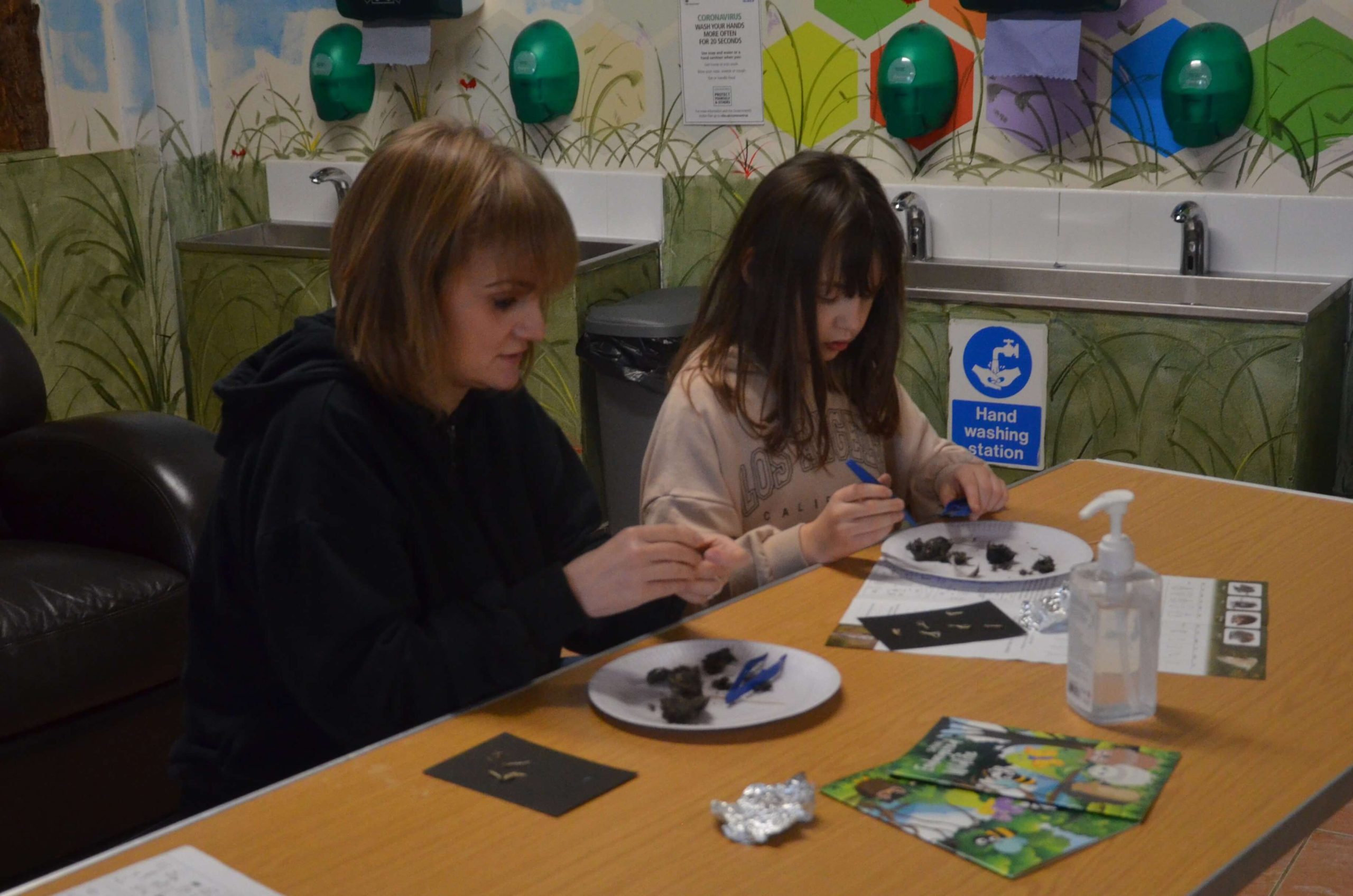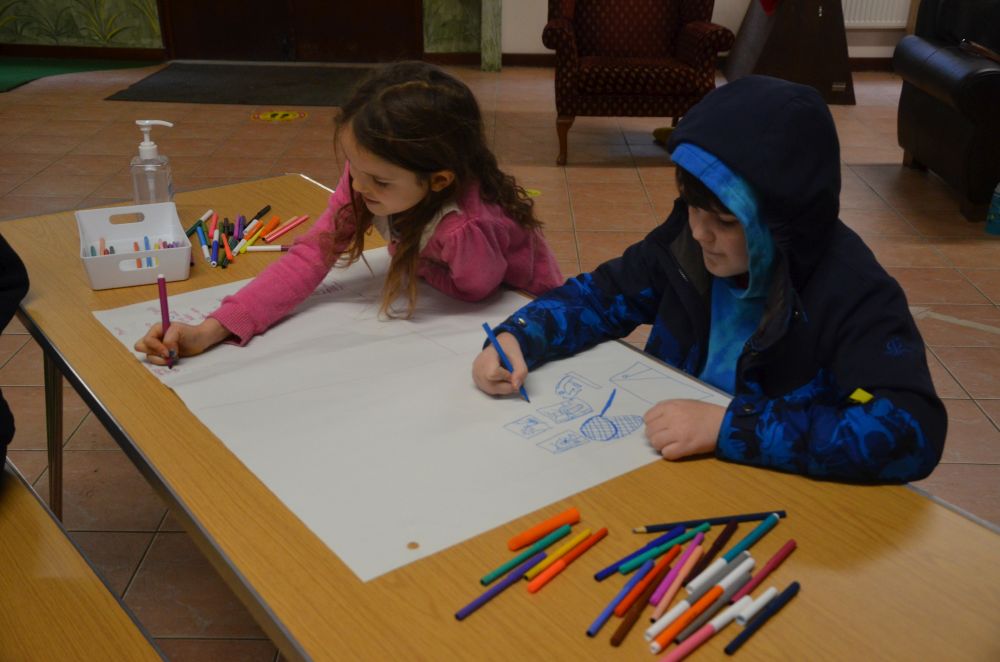 What will students see and do?
At the Suffolk Owl Sanctuary and Nature Centre, students will spend the day learning about owls, birds of prey and other British wildlife. Falconers and keepers will deliver visitor talks as students observe the birds and wildlife.
Students will be able to explore the grounds while observing and learning about the wildlife. There's also a woodland walk, during which students will be able to see wildlife like red squirrels and ferrets up close.
The Discovery Centre offers interactive displays that will engage students and teach them fun facts about birds of prey. There's also a maze and play area for younger students to unwind after a long day of learning.
Based on your students' age level, the visit can include several engaging experiences, such as a:
– Meerkat exhibit and talk
– Flying display
– Guided walk through the grounds
– Meet-and-greet with the birds
– Booked learning session, guided by an education officer
Since only one school visit is allowed at a time, you can be certain your students will receive the utmost attention and highest-quality educational talks from staff.
---
How does the trip link to the curriculum?
Education sessions are designed to be linked to national curriculum topics, focusing mainly on science. Some of the most popular sessions focus on:
– Habitats
– Food chains
– Native species
– Climate change
– Conservation
– History
The experienced educational staff can adapt sessions to age level requirements, giving your students the best learning experience possible.
Worksheets provided by the sanctuary are designed to be suitable for students from EYFS all the way up to Key Stage 2. This is a great opportunity for enrichment and learning outside the classroom.
Outdoor learning is conducive to the EYFS module of "understanding the world." Students will also have the opportunity to learn about a wide range of natural science topics.
Subjects covered
---
Teaching resources provided
The sanctuary provides activities that can be introduced in class before coming to the premises.
Enrichment projects based around keeping birds physically and mentally stimulated can easily be completed before coming and offer a range of educational opportunities.
Other activities include 'meerkat postcards', inspired by the children's storybook Meerkat Mail. This is a perfect activity for younger students.
The sanctuary also offers downloadable worksheets for before, during and after your visit. Online virtual sessions are also available.
If you cannot make it to the sanctuary, don't worry! An education officer from the sanctuary can come directly to your school through the Wise Owl Roadshow programme. They will bring one or more owls or other birds of prey and will introduce them and provide age-appropriate activities for students.
Photos/schedules for autistic children can be provided if this would be useful for your students.
---
Minimum and maximum group size
The minimum group size is ten students. Please call for more information.
For Wise Owl Roadshows, the maximum number of students is 60. However, pupils can be split into multiple groups to allow for a higher number of students.
The sanctuary's phone number is 0345 680 7897.
---
Details of risk assessment
All staff at the sanctuary have been DBS checked. Speak to the team about the risk assessment assistance on offer.
PLANNING
Don't miss our downloadable A-Z guide on completing a risk assessment
---
Facilities On-Site
The Suffolk Owl Sanctuary offers a wide array of facilities throughout the grounds. Since it covers quite a large area, comfortable walking shoes are recommended. Here's just some of the facilities on offer:
– Sensory garden
– Picnic areas
– Gift shop
– Discovery centre
– Play area
– Maze
– Flying ground
– Woodland walk
– Presentation theatre
– Indoor play area
– Suffolk Wildlife information centre
– Education centre
– Sandpit
A map of the centre can be found on the website.
---
Opening Times
The sanctuary's hours are 10am until 4pm from November to March, and 10am until 5pm from April to October. It is open every day of the week and school groups are permitted all year round.
Educational talks and flying demonstrations take place throughout the day, giving you multiple chances to get an immersive experience.
---
Pricing
For school groups participating in educational visits, the admission price is £4 per student. One adult chaperone for every six students is admitted for free.
For Wise Owl Roadshows, the first hourly rate is £75, and an added £60 for each additional hour. To compensate for the transport of the birds, the sanctuary charges 50p per mile. See above for more information on Wise Owl Roadshows.
---
Travel arrangements
The sanctuary is located along the A1120 tourist route, and you can access it from the A14, A12 and A40. There are brown signs located along the roadside for easy navigation.
Address
Stonham Barns, Pettaugh Road, Stonham Aspal, Stowmarket, Suffolk
IP14 6AT
---
Enquire Now
Book your school trip to Suffolk Owl Sanctuary
For information on booking your school trip to this venue, click below.