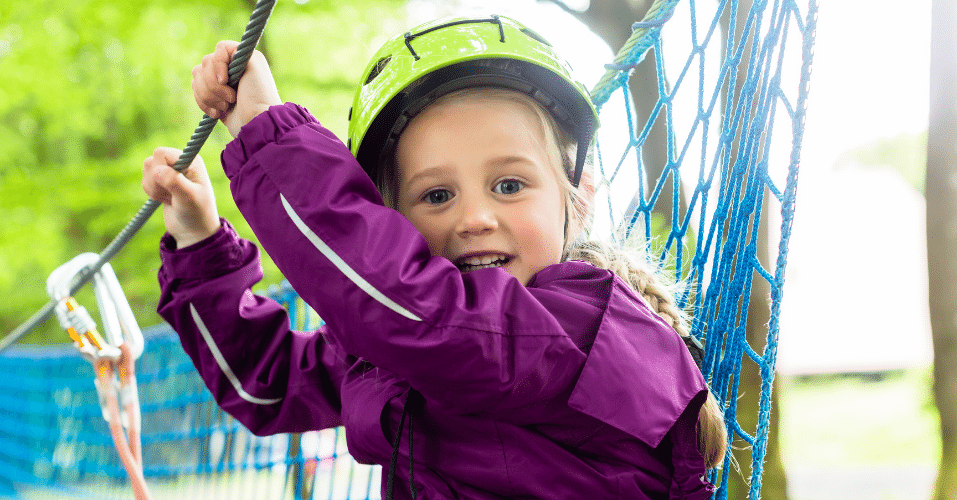 Full View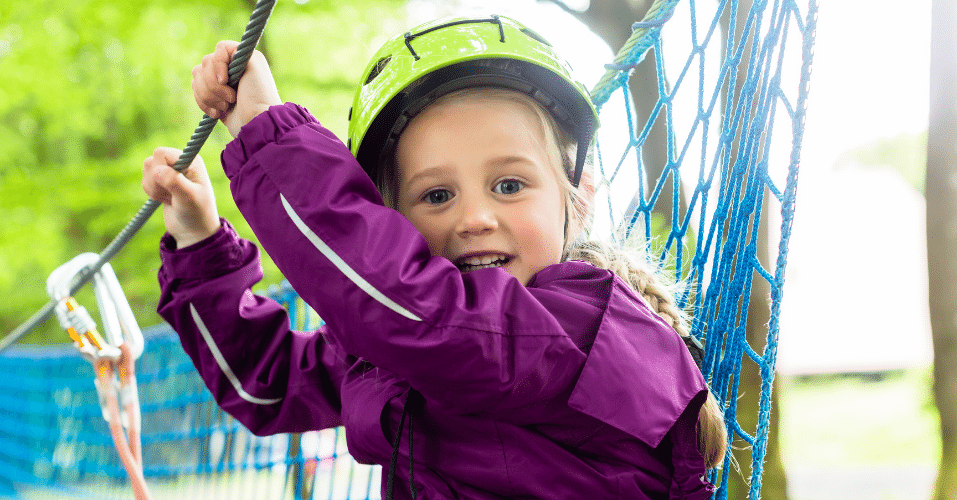 Photos of Sky Reach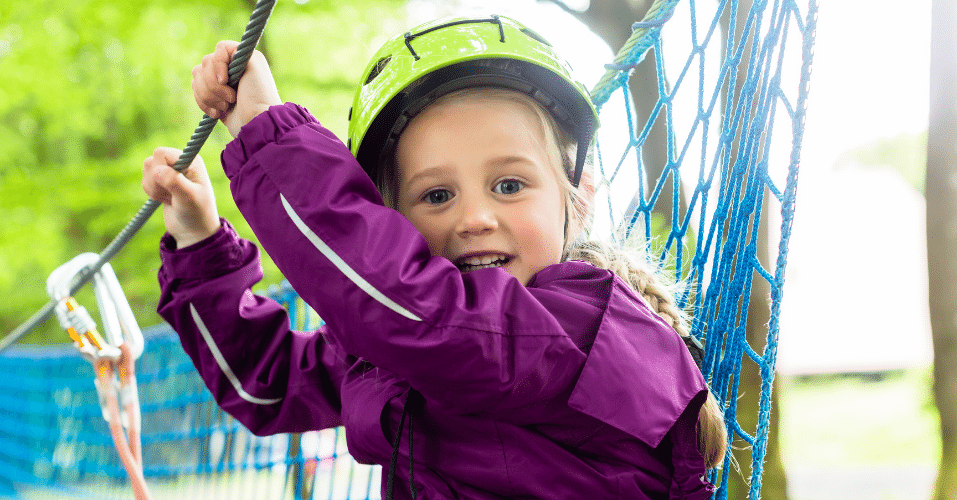 What will students see and do?
Located in Telford, Sky Reach offers activity-based experiences of the highest quality in a safe and supervised environment. The courses are led by Sky Reach staff who are experienced and highly qualified outdoor education professionals with a passion for taking learning up into the trees.
There are three adventure activities to enjoy at Sky Reach: high ropes (minimum participant height of 130cm); quick jump; and wall climbing.
The high ropes course is set at two levels, with the highest being a full ten metres off the ground, as well as four levels of difficulty ranging from very easy to hard. You can warm up on the lower section before setting your sights on the Telford Town Park skyline as you leap and stretch across the harder, higher 'Leap of Faith' part.
This activity requires some serious balance, physical skill and nerve, and once you're done you can take the speedy way down with two thrilling quick jumps.
There are also several climbing walls to choose from, offering a range of challenges, ensuring that there's something for anyone, no matter whether they're a beginner or expert.
---
How does the trip link to the curriculum?
Sky Reach allows students to move at their own speed and set up their own level of challenge and adventure through different route choices.
Whatever the route, though, the adventure facilities will ensure the group enjoys a fun challenging experience that requires collaboration, communication and perseverance to succeed.
The site is also a great environment for groups to step away from the noisiness of modern life – activities can be provided that offer opportunities for reflection, give space to breathe and offer a place to simply be.
Staff aim to get the most out of each session, encouraging four core principles during educational visits. These are:
• Responsibility: where everyone is responsible for themselves, for others and for the environment. This concerns safety, care and emotional and physical support.
• Communication: this involves both speaking and listening, receiving and giving feedback, listening to the opinions of others and considering their views when planning, and listening to information and accurately passing it on to others (cascading).
• Cooperation: where team efforts are required in order to complete a joint task or solve a problem, and where compliance and coordination are integral.
• Self-esteem and confidence: these attributes are encouraged through participation and involvement.
Subjects covered
---
Teaching resources provided
Get in contact to discuss your curriculum objectives and the sorts of learning resources Sky Reach may be able to provide.
---
Minimum and maximum group size
No limit stated – get in touch to discuss.
---
Details of risk assessment
Get in contact to request.
PLANNING
Don't miss our downloadable A-Z guide on completing a risk assessment
---
Facilities on-site
There are facilities and equipment for high ropes, quick jumps and wall climbing.
---
Opening times
Daily, 12pm-5pm
---
Pricing
High ropes: £12.50 per 90 minute session
Climbing wall: £6.50 per 30 minute session
Quick jump: £6.50 per two descents
Early bird offers are available at selected times.
---
Travel arrangements
Sky Reach is located in Telford Town Park. The closest car parks are Dark Lane and Southwater – a five-minute walk from the site.
Address
Sky Reach, Telford Town Park, Dark Lane, Telford
TF3 4AY
---
Enquire Now
Book your school trip to Sky Reach
For information on booking your school trip to this venue, click below.