Sayers Croft Outdoor Learning Centre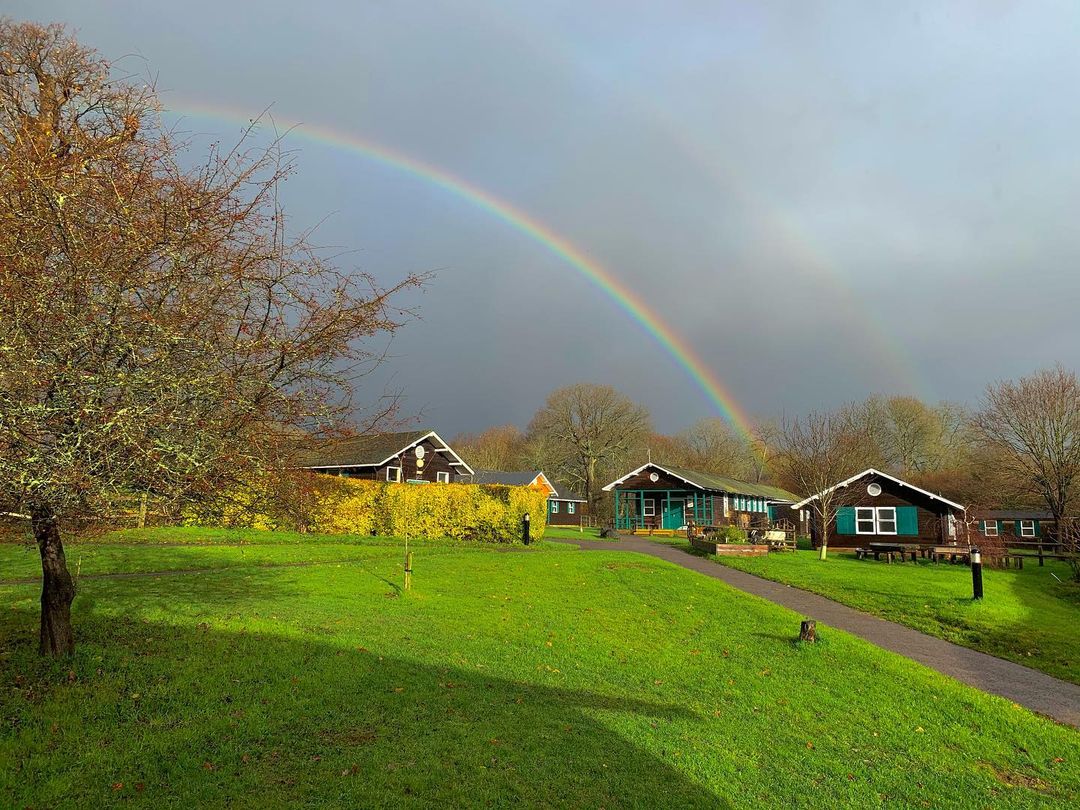 Full View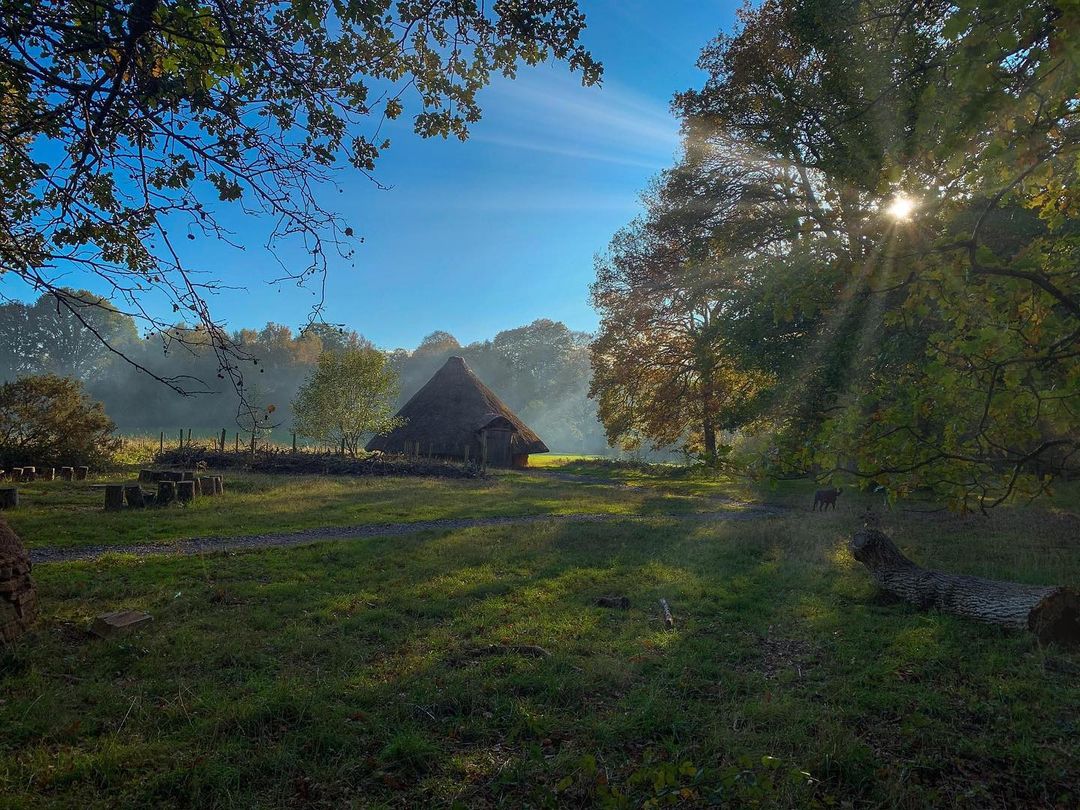 Full View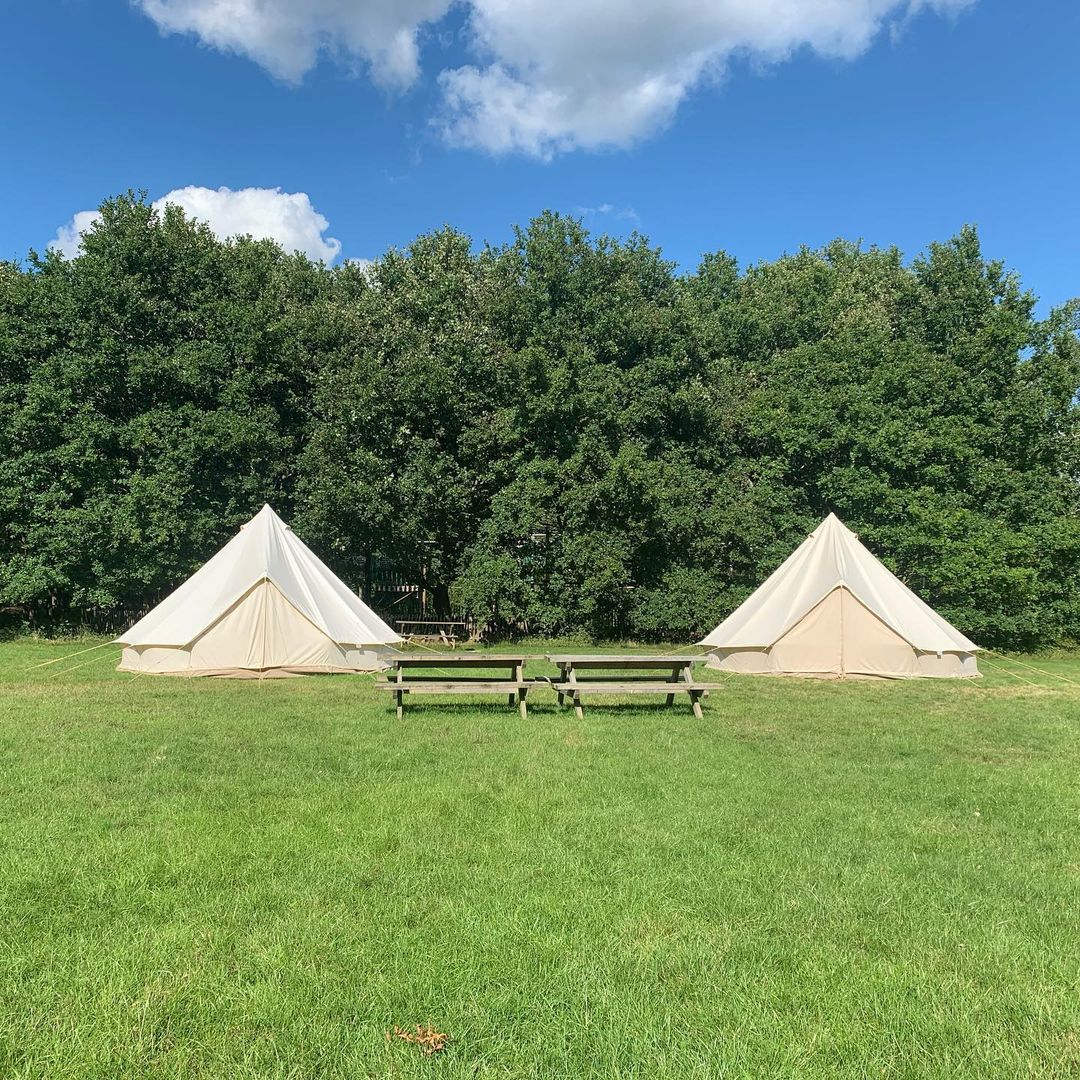 Full View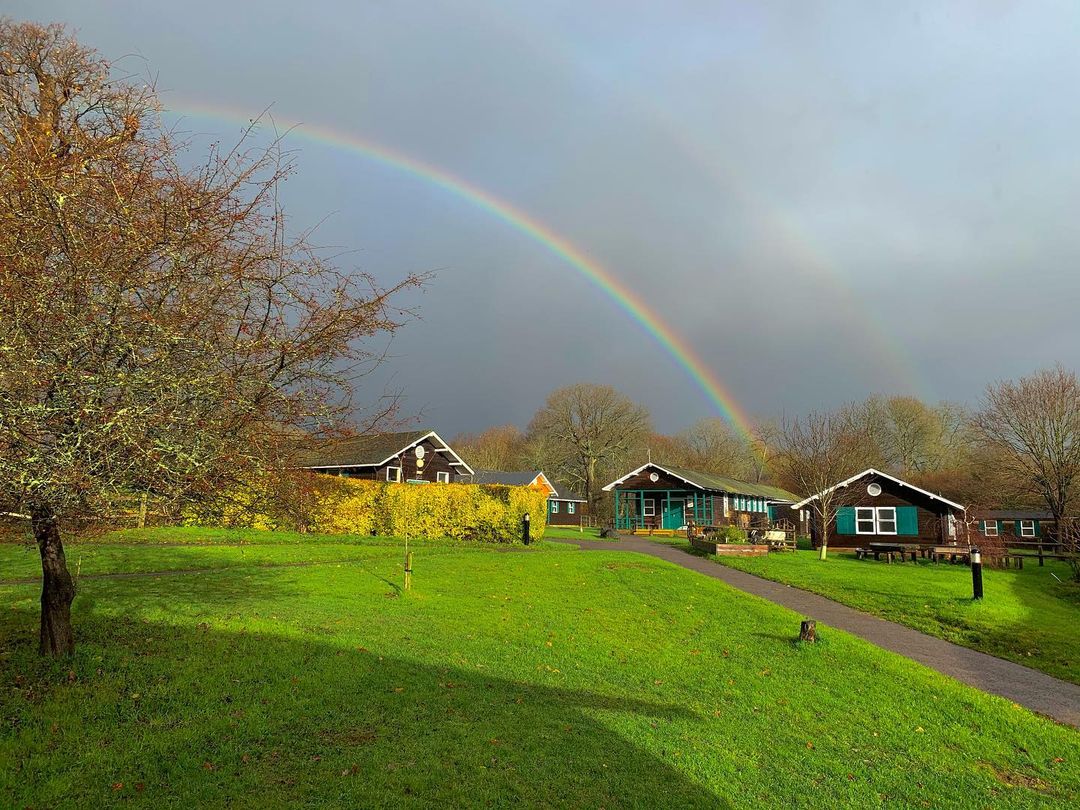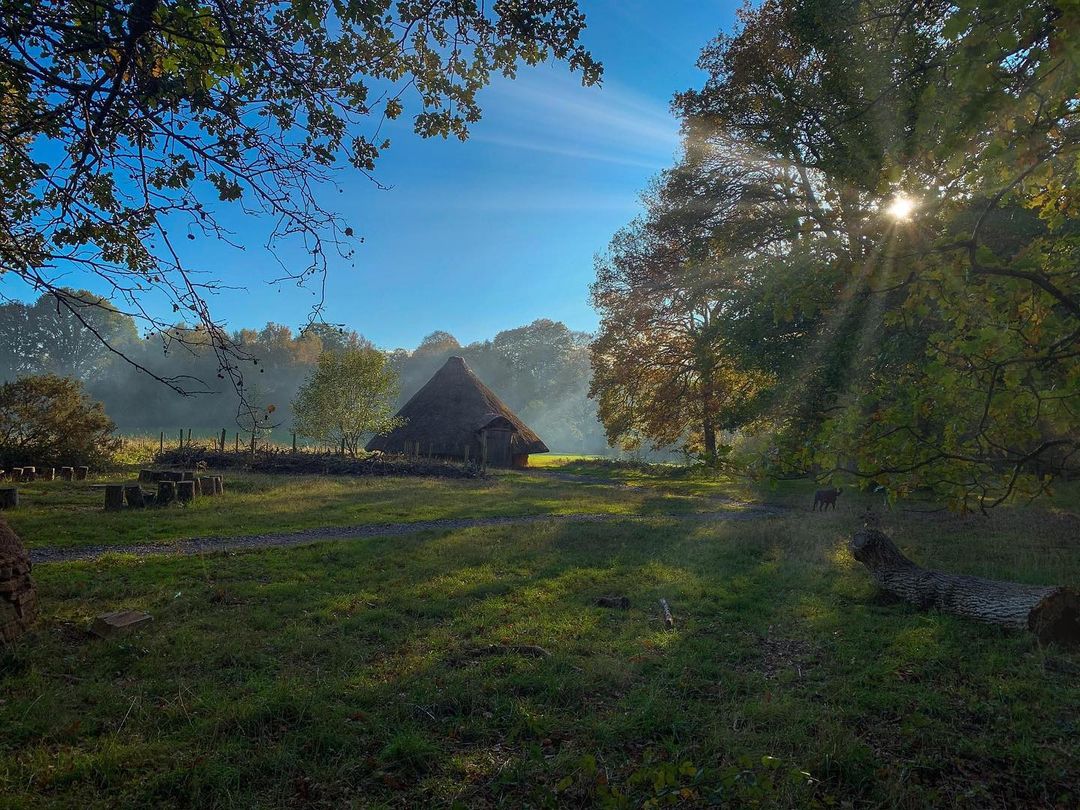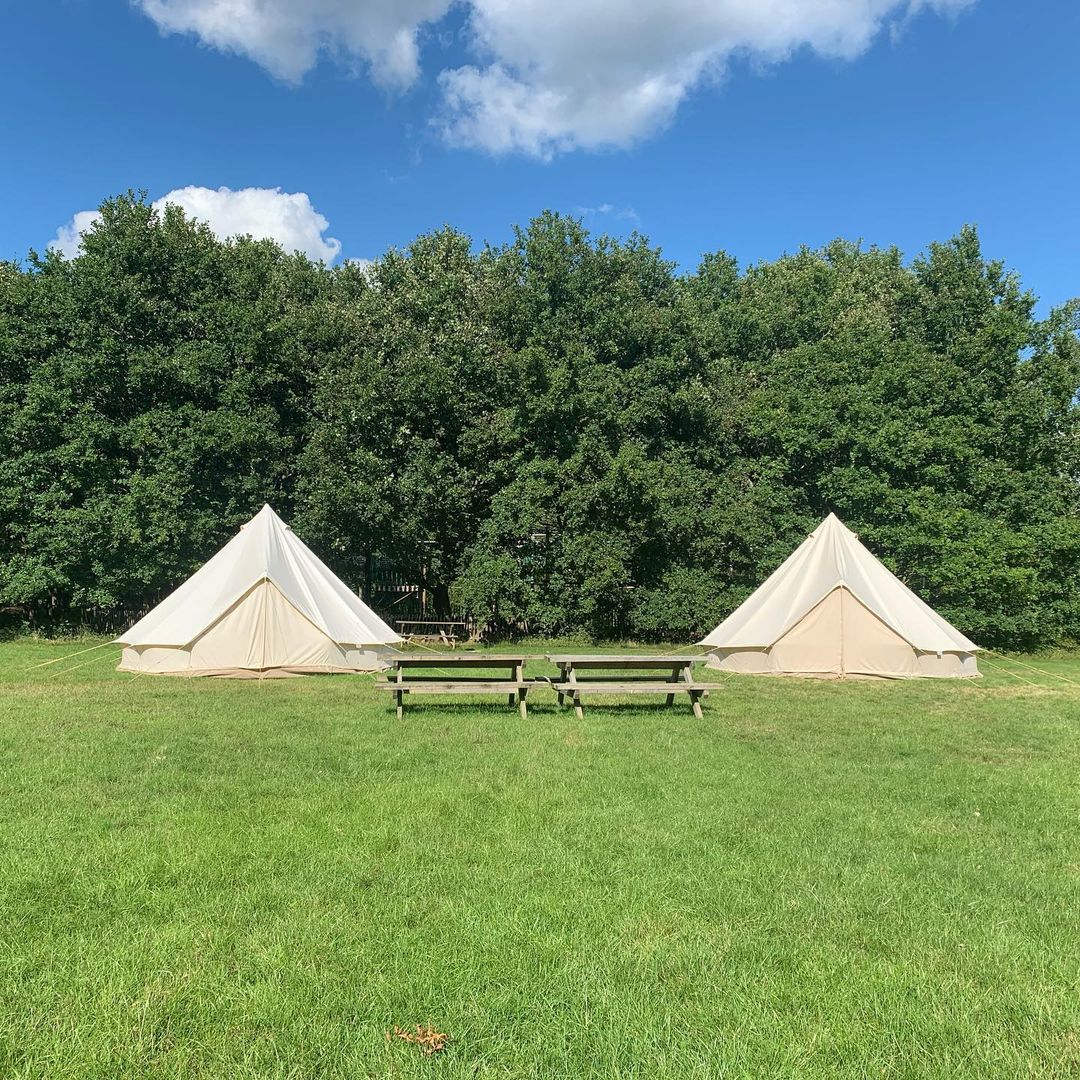 Photos of Sayers Croft Outdoor Learning Centre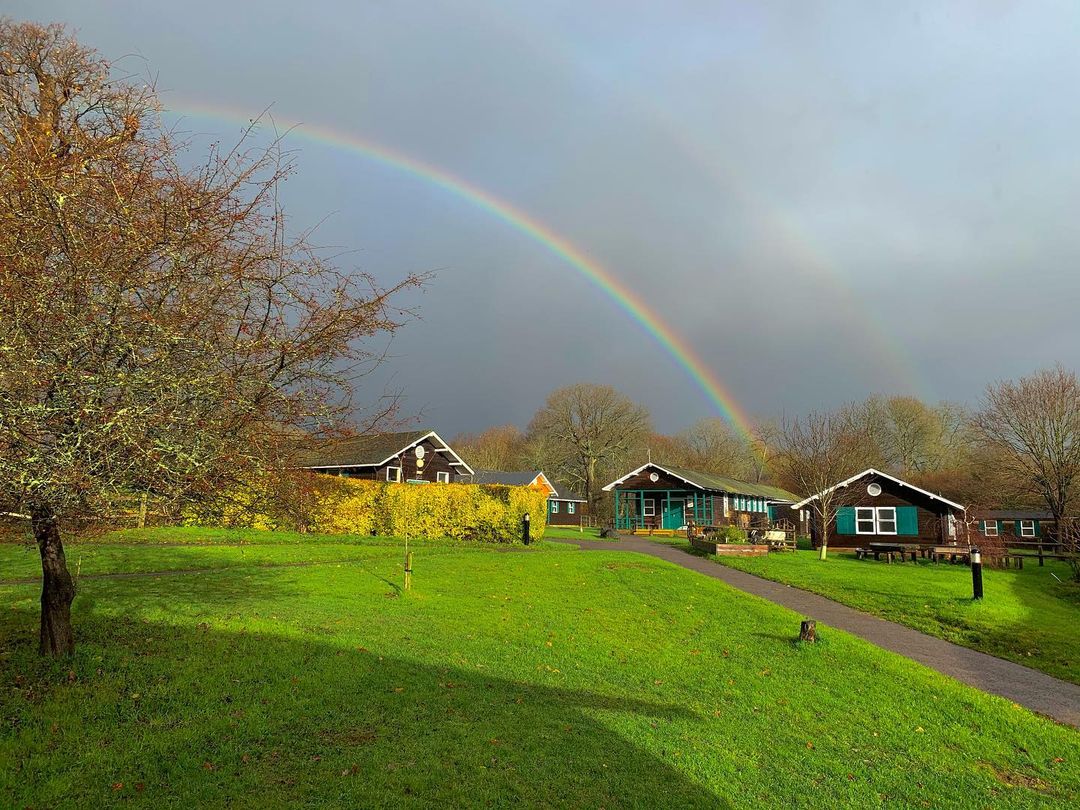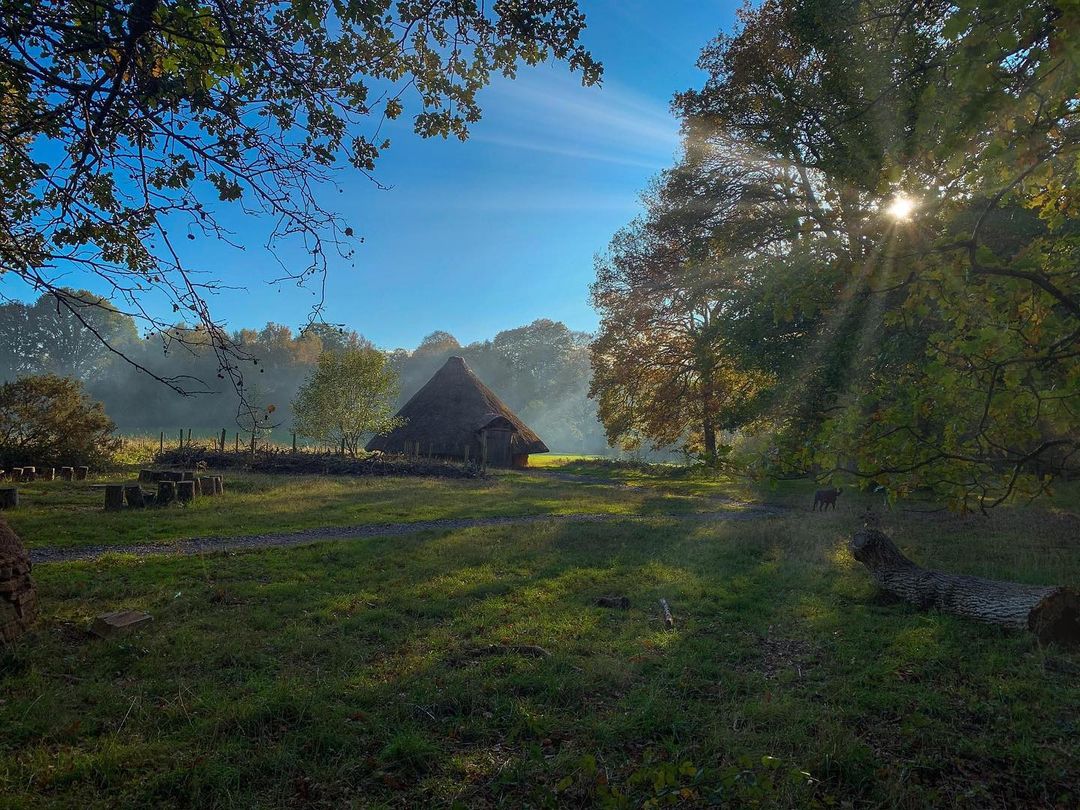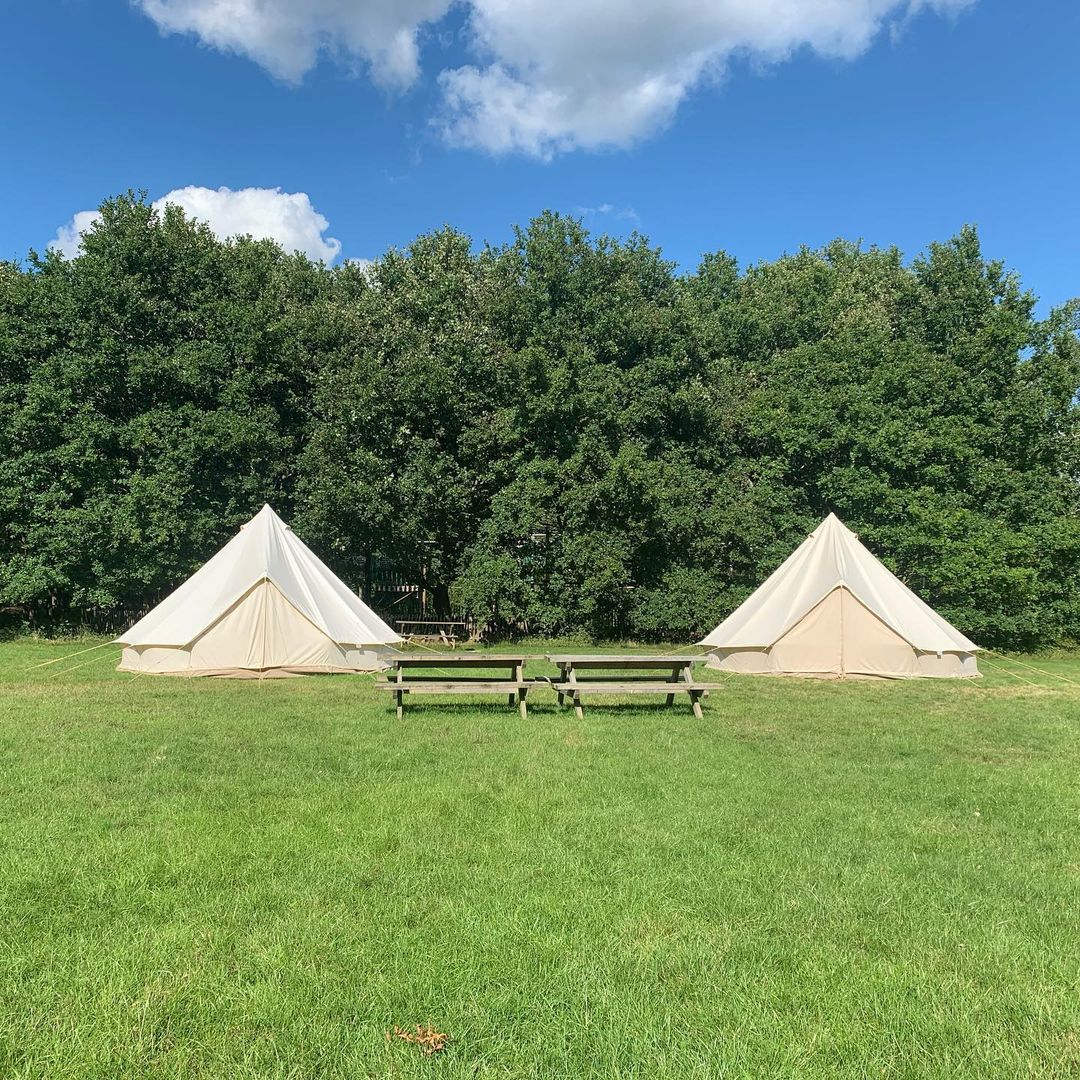 What will students see and do?
Sayers Croft Outdoor Learning Centre in Ewhurst, Surrey, sits in 56 acres of woodland, meadows, ponds and fields. From their first look at the Weeping Beech tree, your students will be entranced by the nature and beauty around them.
Sayers Croft was just one of 33 National Camps built in 1939 to accommodate children from inner-city areas in the event of war. Today, the learning centre is the only of its kind that survives in an almost unaltered state.
All visits to the centre are bespoke, so you can choose how you want your residential experience to go. Trained staff are ready to assist you, from booking through to mealtimes, and the individual accommodation options make the entire experience comfortable, safe and enjoyable.
Sayers Croft Outdoor Learning Centre gives children an up-close and personal taste of wildlife, offering outdoor adventures and starry night walks. The vast woodland also allows for independent and creative exploration so students can take control of their learning.
They'll practise team-building, gain confidence and improve their problem-solving and communication skills. If the weather is bad, there are classrooms indoors to keep the learning going.
With smaller groups, students can enjoy outdoor activities such as caving, rope courses and raft building. Whole-group activities can focus on science, geography, team building or history – you can pick and choose whatever fits your needs.
Visiting students have their own accommodation, with separate adult bedrooms, with more than 200 beds spread over six chalets.
There's plenty to keep them entertained in downtime, with wireless internet access, DVD players and projectors. In good weather, students can also use the camping facilities.
---
How does the trip link to the curriculum?
A residential trip to Sayers Croft offers a wide range of activities that link to your curriculum; there are over 60 to choose from and build into an engaging educational programme.
Students will have great fun outdoors trying out rock climbing, the low and high ropes, artificial caving, bouldering, walking and archery.
They will also get in touch with nature – a great boost for emotional wellbeing and mental health, with activities like pond dipping, exploring the adaptations of plant life and learning about animal tracks.
That's not all, though. They'll have geography lessons focused on compass trails, orienteering courses, stream studies and habitat comparisons, while collaboration is always on the agenda with activities like raft building, the challenge course and team games.
Students can also learn about the Stone Age, take part in a Celtic roundhouse show-and-tell and visit air-raid bunkers to find out what life was like as an evacuee.
No matter what you want to do, the Sayers Croft Outdoor Learning Centre has you covered.
Subjects covered
---
Teaching resources provided
To help you plan and prepare your trip to Sayers Croft, you'll be assigned your very own hosting instructor, who will work closely with you to choose activities and provide support. If you require any specific teaching resources, contact the team.
---
Minimum and maximum group size
There is no minimum number of students, but if you have less than 24 people, there's an additional charge per head. Sayers Croft has 212 beds in its dormitories with separate accommodation for boys and girls.
Individual accommodation blocks can sleep 24, 34 or 38 with additional adult rooms, and there are also camping facilities for warmer months to accommodate larger groups.
---
Details of risk assessment
Sayers Croft Outdoor Learning Centre is committed to the health and safety of students, including providing 24-hour first aid cover. When you book, you'll be given access to written guidance notes explaining how each activity will run, along with risk assessments and other resources so you can be fully prepared before your visit.
The activity and hosting instructors at the centre are all trained in first aid, and the night call team will be there to provide support too.
PLANNING
Don't miss our downloadable A-Z guide on completing a risk assessment
---
Facilities On-Site
Sayers Croft Outdoor Learning Centre has extensive facilities on-site. There are 56 acres of enclosed land including woodland, meadows, ponds, adventure playgrounds and fields. You can also enjoy the solar-heated swimming pool.
Each of the six accommodation chalets has lockable doors, security alarm and a kitchenette. All bedding is provided.
The dining hall can host 230 people. All meals are homemade, and staff are able cater to special diets so all visitors get a healthy and tasty meal.
The centre is accessible, with wide smooth paths and fully accessible chalets and facilities. All accommodation is single-storey, and several dorms have ramp access.
Leaders of groups including children with additional needs should visit the site to see if any extra equipment is required to ensure that all students get the full experience.
---
Opening Times
If you're booking accommodation, then a week-long stay is 10.30am on Monday until 1.30pm on Friday.
Weekend bookings are from 3.30pm on Friday until 1.30pm on Sunday.
---
Pricing
Sayers Croft Outdoor Learning Centre offers competitive rates, and bursaries and funded places are also available.
Prices are flexible depending on how many days you book for and whether you wish to visit over a weekend or weekdays. Fees includes food, accommodation and the 60 different programmes and on-site activities. You should have one adult for every ten students, but there's no charge for staff.
Residential visits are usually between two and four nights, but the centre also offers one-night and full weekend-to-weekend stays where there is availability. You can also do a half week at half the price, but you should account for a minimum cost of £57.
Westminster-based groups can contact the centre to get a discounted price list.
---
Travel arrangements
You can get to Sayers Croft Outdoor Learning Centre by train or coach. The closest train station is Ockley.
The estate is located at the foot of Surrey Hills and is only one and a half hours away from central London. If you and your students are coming by minibus or coach, travel via Ewhurst Road/B2127 and take the exit on Bookhurst Road that becomes Cranleigh Road.
Address
Sayers Croft Outdoor Learning Centre, Cranleigh Road, Ewhurst, Surrey
GU6 7SS
---
Enquire Now
Book your school trip to Sayers Croft Outdoor Learning Centre
For information on booking your school trip to this venue, click below.