Sainsbury Centre for Visual Arts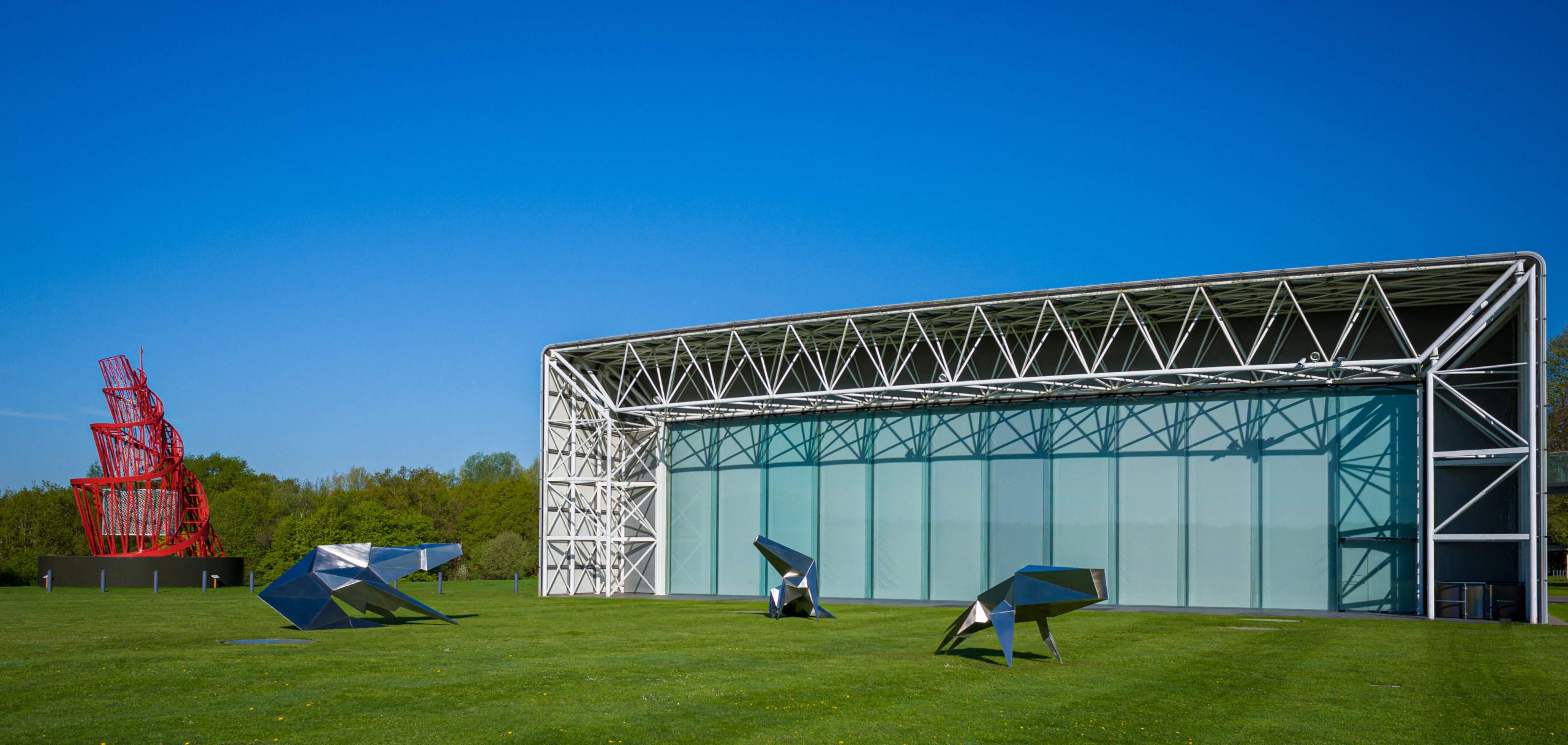 Full View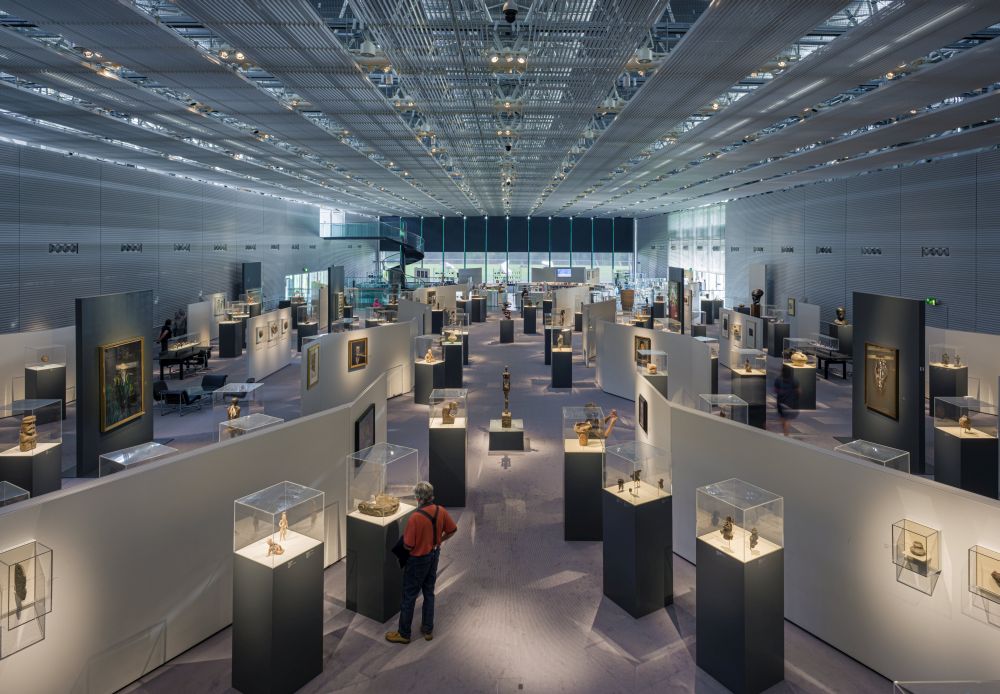 Full View
Full View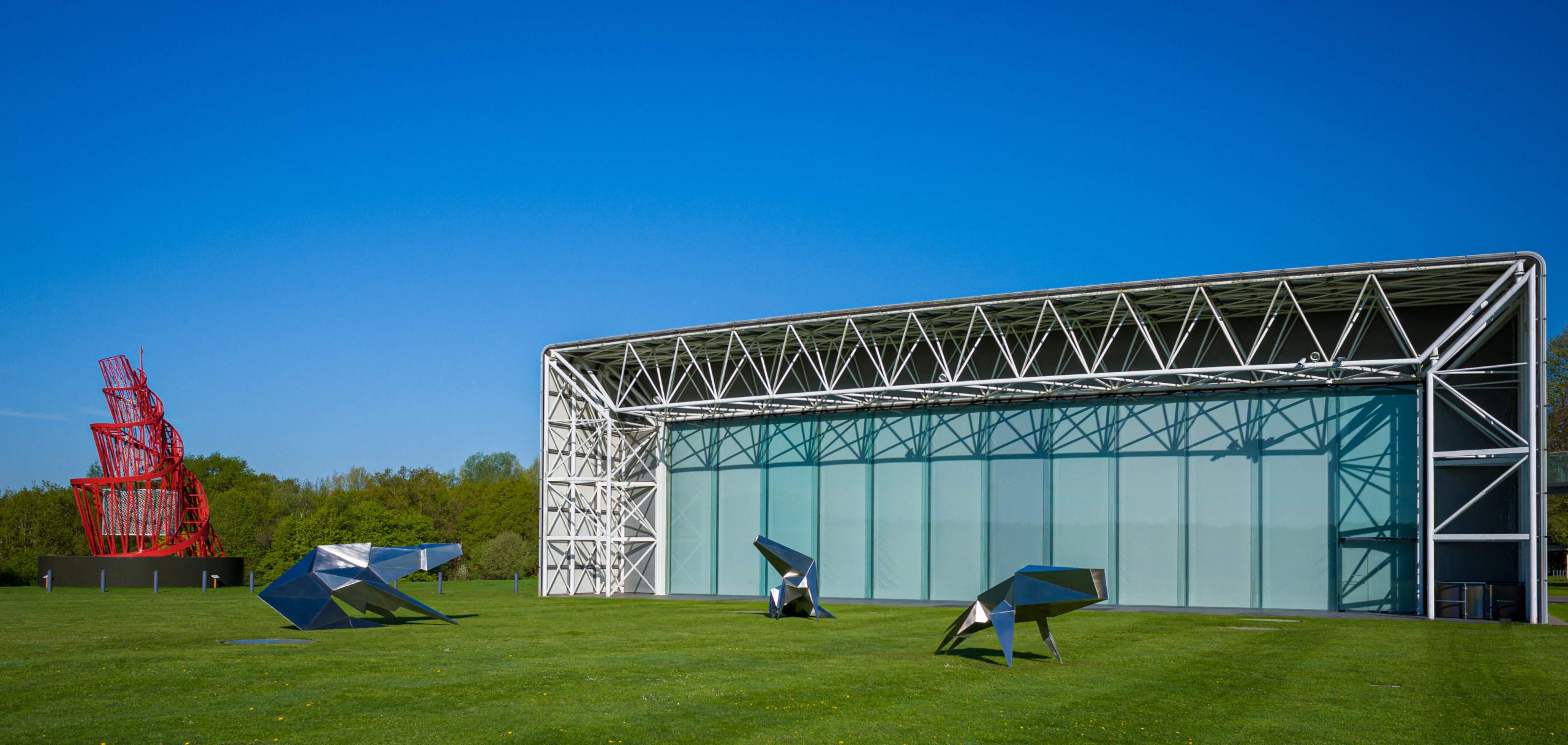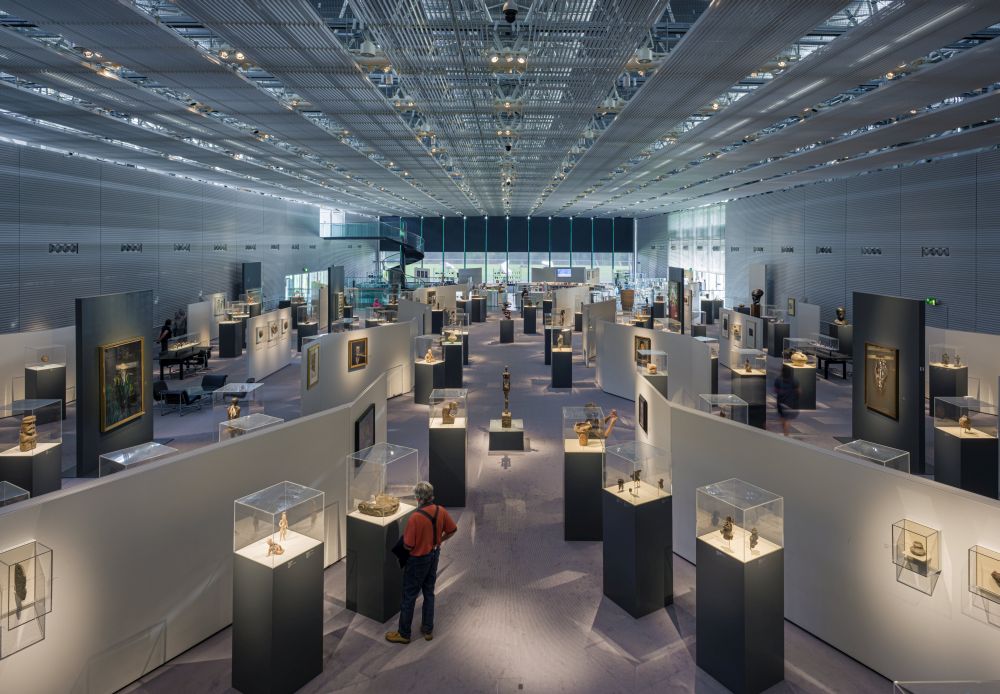 Photos of Sainsbury Centre for Visual Arts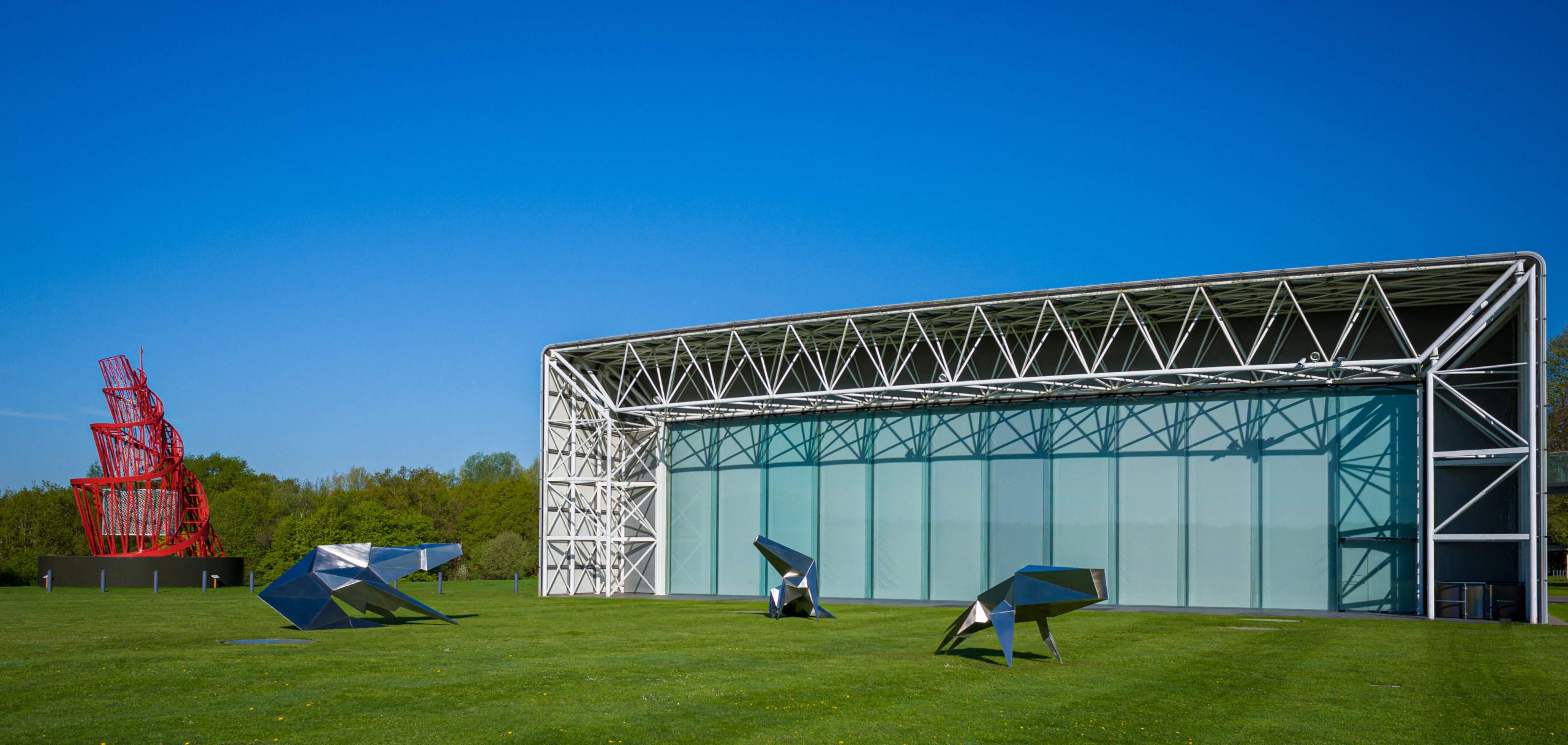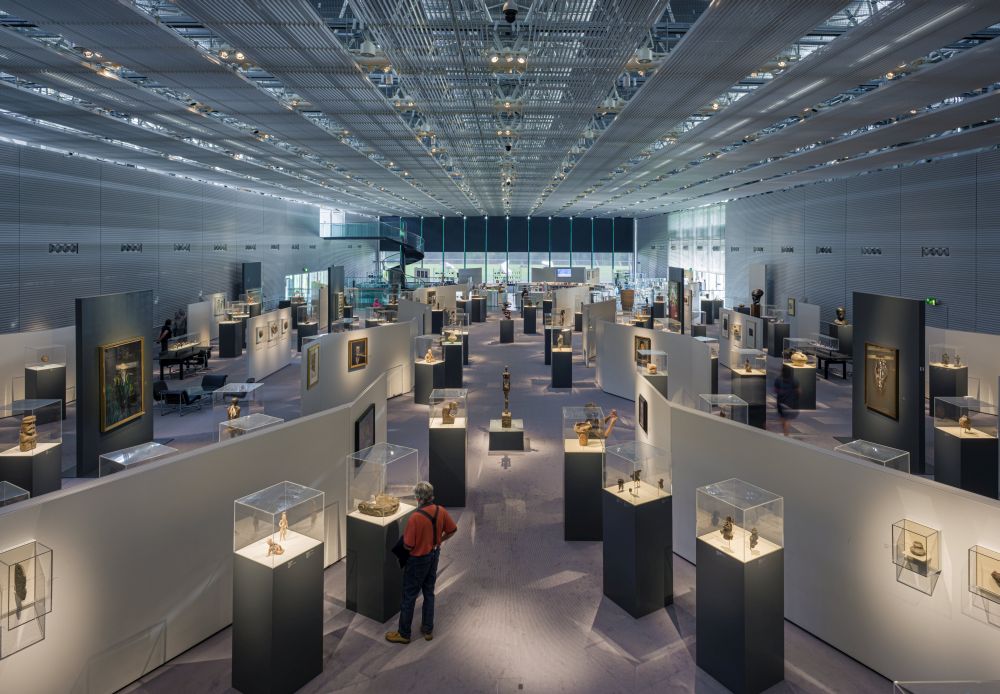 What will students see and do?
The Sainsbury Centre is one of the most prominent university art galleries in Britain, and a major national centre for the study of art history and presentation of art.
It houses the art collection of Robert and Lisa Sainsbury, spanning 5,000 years of human creativity, as well as the Anderson Collection from the Art Nouveau period and the University of East Anglia's collection of famous abstract art and constructivist works.
Alongside these, there is a range of temporary exhibitions, with the new galleries providing the largest climate-controlled exhibition space in Eastern England.
From Tuesday-Friday, students are encouraged to share ideas, ask questions and work with local artist-educators in the galleries, Sculpture Park and studio.
The staff can adapt the activities and themes to suit the needs of the students from schools and colleges, or develop your trip into a larger integrated project or programme, but some examples of typical school trip activities include:
– Sustained assessment of artworks and objects using students' and teachers' own knowledge and life experience as a starting point.
– Finding your feet/taking up space in the students' local art gallery, and introducing the idea of visiting outside of school groups.
– Open-ended, inquiry-based group discussion in front of famous sculptures, famous artworks and other objects, led by a tour guide or self-guided with resources.
– Facilitated object handling, exploring through touch.
– Working alongside gallery learning specialists and local artist-educators in the galleries and in the studio.
– Hands-on making of art, performance, writing or music that has grown from ideas sparked by the collection. Led by an artist, you'll explore multiple and/or collaborative outcomes.
– Group reflection on what was exciting, what was challenging and how you could take ideas further – taking a step back, how did you, as learners, react to the experiences, activities and art inspiration?
Alternatively, you are welcome to self-direct your student group visit to the gallery.
The Sainsbury Centre collection represents some of the most remarkable works of art assembled in the UK, and includes works by Alberto Giacometti, Pablo Picasso, Edgar Degas, Amedeo Modigliani, Leonora Carrington, Jean Arp and Germaine Richier, plus Henry Moore artworks, Francis Bacon artworks, and Berthe Morisot paintings.
The collection also includes ancient African art and important pieces from Oceania, the Americas and Asia, as well as the ancient Mediterranean cultures of Egypt, Greece and Rome.
As well as sculptures by Henry Moore, Antony Gormley and Elisabeth Frink, the Sainsbury Centre has several other pieces in the ever-expanding Sculpture Park. The latest additions are the monumental Goodwood Steps by Anthony Caro and rabbit-human hybrid Usagi Kannon by Leiko Ikemura.
Download the free Sculpture Park map on the Centre's website to find information and locations for the Sculpture Trail.
---
How does the trip link to the curriculum?
The Sainsbury Centre believes that taking a hands-on approach with object handling and direct observation develops critical analysis and active learning, alongside creative thinking and divergent thinking.
Subjects covered
---
Teaching resources provided
Teachers are welcome to self-lead visits to the Sainsbury Centre. Learning resources that can support you in structuring your visit are available to download from the website.
---
Minimum and maximum group size
The Sainsbury Centre can accommodate groups of up to around 60 students with a staff/student ratio of 1:15.
Large groups will need to be divided for entry to special exhibitions, workshops and the lunch space.
Please check the Sainsbury Centre website for most up to date information.
---
Details of risk assessment
The Sainsbury Centre can provide copies of risk assessment information regarding visits to gallery visits and studio workshops on request.
PLANNING
Don't miss our downloadable A-Z guide on completing a risk assessment
---
Facilities On-Site
There are two cafes on site.
The centre is accessible to visitors with limited mobility, except for the Mezzanine Gallery
---
Opening Times
Tuesday-Friday: 9am-6pm (exhibitions 10am-6pm)
Saturday-Sunday 10am-5pm (exhibitions 10am-5pm)
Closed Mondays, including bank holidays.
---
Pricing
Admission is free, although there may be a charge for exhibitions or events.
---
Travel arrangements
Bus routes 25 and 26 run from Norwich Train Station.
Address
University of East Anglia, Norfolk Road, Norwich
NR4 7TJ
---
Enquire Now
Book your school trip to Sainsbury Centre for Visual Arts
For information on booking your school trip to this venue, click below.