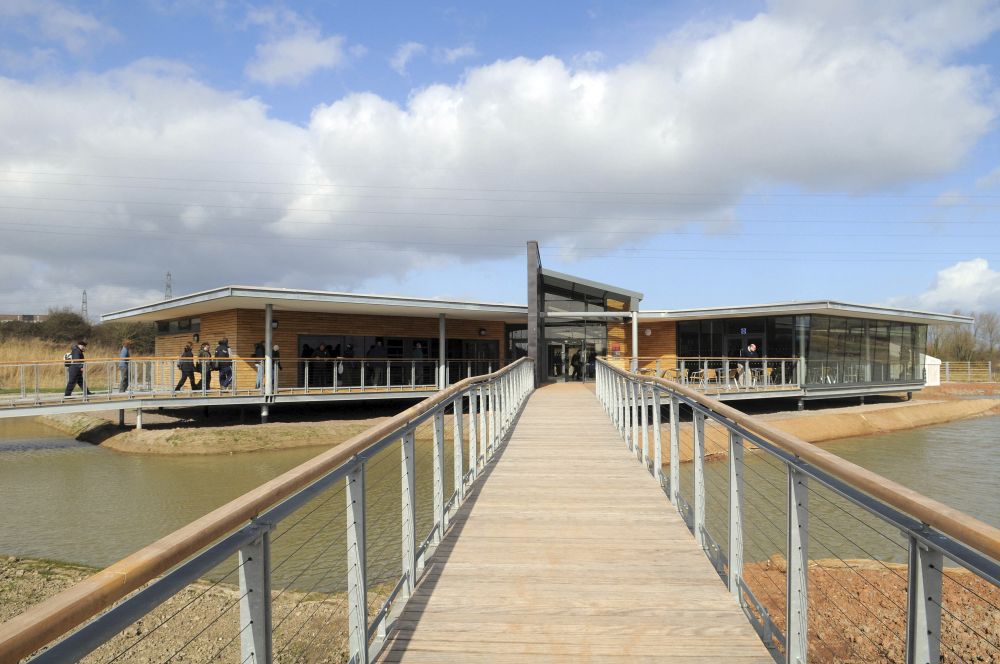 Full View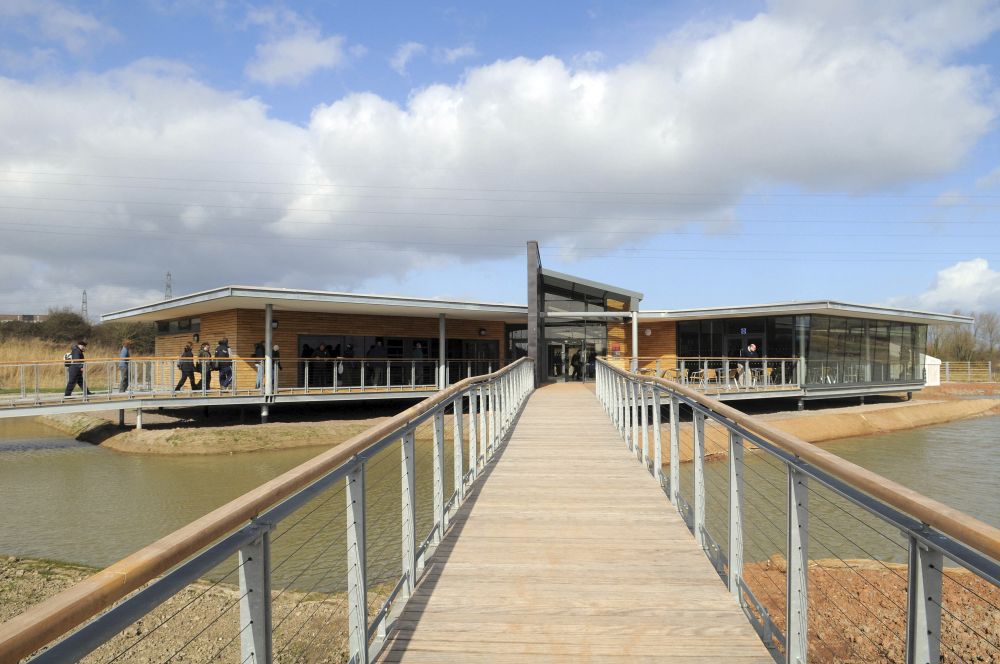 Photos of RSPB Newport Wetlands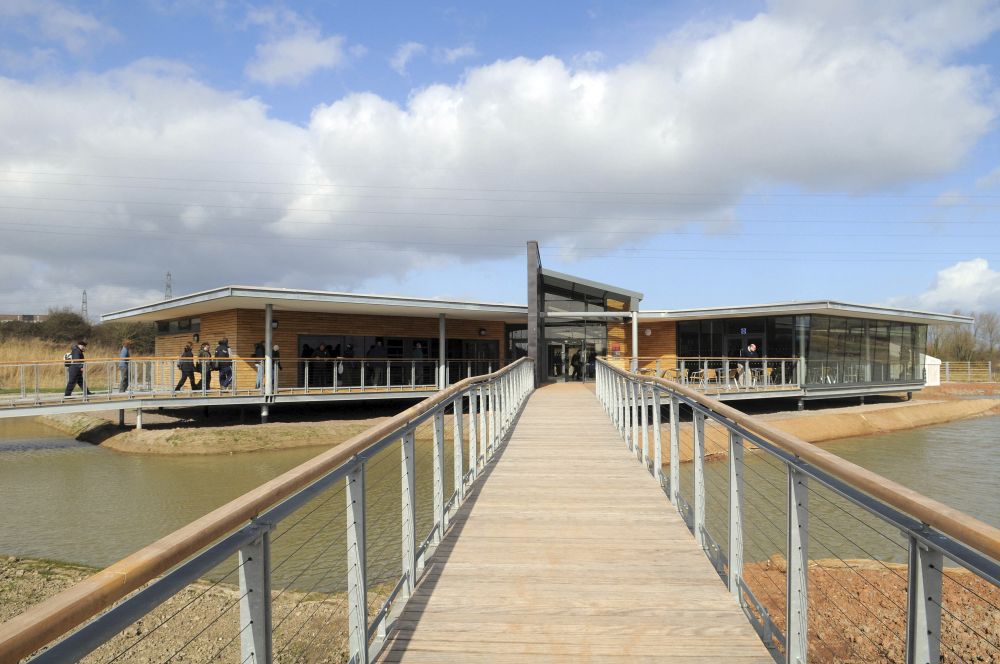 What will students see and do?
Newport Wetlands is a reserve run by the RSPB on the South Wales coast in Gwent. It encompasses wetlands, reedbeds and estuary habitats, with plenty to enjoy for adults and students alike.
Pupils can spend the day wandering the reserve, looking out for nesting, visiting and breeding birds. The bearded tit, dunlin, little egret, little grebe and shoveler are the site's star species.
If you visit in spring you can watch the lapwings, oystercatchers and bearded tits beginning to nest. Look up at the skies and you'll see swallows and swifts arriving from Africa.
Summer visits are undoubtedly the best for various animal encounters as there are 16 species of dragonfly around, as well as rare bees and butterflies. Your more adventurous students will take pleasure in searching for grass snakes, weasels and stoats!
Autumn and winter trips are ideal for birdwatching, as birds take refuge overnight at the reserve. If you stay for dusk, you'll be able to watch 50,000 birds all fly overhead to roost in the reedbeds.
When students have had their fill wandering the reserve, the facilitators at the education centre will welcome them to educational workshops to learn about wildlife habitats and conservation.
---
How does the trip link to the curriculum?
Whether you're planning a science trip or a geography trip, students can participate in a variety of instructional programmes at Newport Wetlands Reserve. As well as solo exploration, pupils should visit the education centre to engage in national curriculum-linked workshops.
These workshops are open to students from nursery through to A-level. Each course is two hours long and will explore important scientific and geographical concepts linked to the curriculum's learning outcomes at each stage.
Five programmes are appropriate for pupils in early years and KS1: 'Brilliant birds', 'Discovering mud minibeasts', 'Discovering land minibeasts', 'Seasonal sensory walk' and 'Plant detectives' (KS1 only).
There are also four courses for KS2 students, which build on the knowledge given in KS1 classes. These encourage aspiring young scientists to engage in more exploration and critical thinking. These are 'Investigating minibeasts', 'Living things and their habitat', 'Pond habitat study' and 'Discovering birds'.
Two programmes are available to KS3 pupils who want to learn more about geography and ecology: 'Geographical fieldwork' and 'Science ecological investigations and sampling'.
There are courses available for both GCSE and A-level pupils that are closely linked to the learning outcomes for their impending qualifications. These are:
– GCSE Geography: 'Ecosystems'
– GCSE Science Biology: 'Ecological fieldwork techniques'
– A-level Biology: 'Sampling biodiversity'
– A-level Geography: 'Ecosystems and sustainability'
These GCSE and A-level programmes are an excellent way to get students out of the classroom and invested in real-world science and conservation studies. After the trip, children can use their notes from the sessions to build their coursework.
Subjects covered
---
Teaching resources provided
The RSPB is committed to enhancing science and conservation education, and it offers a range of teaching resources for teachers. There is also a document available on the website that details all the logistics teachers must consider before the trip.
For every programme that students complete, there are downloadable worksheets that provide information about the learning outcomes, assessment methods and any relevant pre-learning needed before the trip. Teachers are encouraged to show students an introductory PowerPoint presentation in advance of the visit that describes the RSBP and its mission.
Don't forget to download 'Spot it!' worksheets to keep students entertained during the day. Other activity sheets cover topics such as 'Food and water for nature', 'Homes for nature' and 'Nature detective equipment'.
Pupils can also sign up for the Wild Challenge, an award scheme designed to get them engaged with nature and conservation. The scheme is aimed at primary school-aged children, and they can work through the bronze, silver and gold levels at any speed they wish.
Once they've completed each level of the Wild Challenge, you'll submit their evidence, and the RSPB will send out personalised certificates.
---
Minimum and maximum group size
You are requested to divide the class into small groups, each with a supervising adult. For more information about the number of students allowed, contact the booking team by emailing newport-wetlands@rspb.org.uk or calling 01633 636 363.
---
Details of risk assessment
A trip to Newport Wetlands is relatively low risk, but you're still encouraged to complete a thorough risk assessment. The staff at Newport Wetlands will assist with this by sending you their risk assessment before your trip.
PLANNING
Don't miss our downloadable A-Z guide on completing a risk assessment
---
Facilities on-site
Newport Wetlands has all the facilities you'll need for a safe and fun day out. This includes parking, accessible toilets, dining options, a gift shop and binocular hire.
---
Opening times
RSPB Newport Wetlands is open daily between 9am and 5pm.
---
Pricing
Primary school visits are priced at £4 per pupil for a half day and £6.50 per pupil for a full day. However, there are minimum costs of £80 and £130, respectively.
To discuss trip costs for secondary schools, you can contact the team on 01633 636 363.
---
Travel arrangements
The easiest way to get to Newport Wetlands is by road.
Exit the M4 at junction 24 or 28 and follow the A48 until you reach Spytty Retail Park roundabout. Exit onto the A4810 and take the third exit at the next roundabout.
The reserve is well signposted with brown tourist signs.
Address
West Nash Road, Nash, Newport, Wales
NP18 2BZ
---
Enquire Now
Book your school trip to RSPB Newport Wetlands
For information on booking your school trip to this venue, click below.