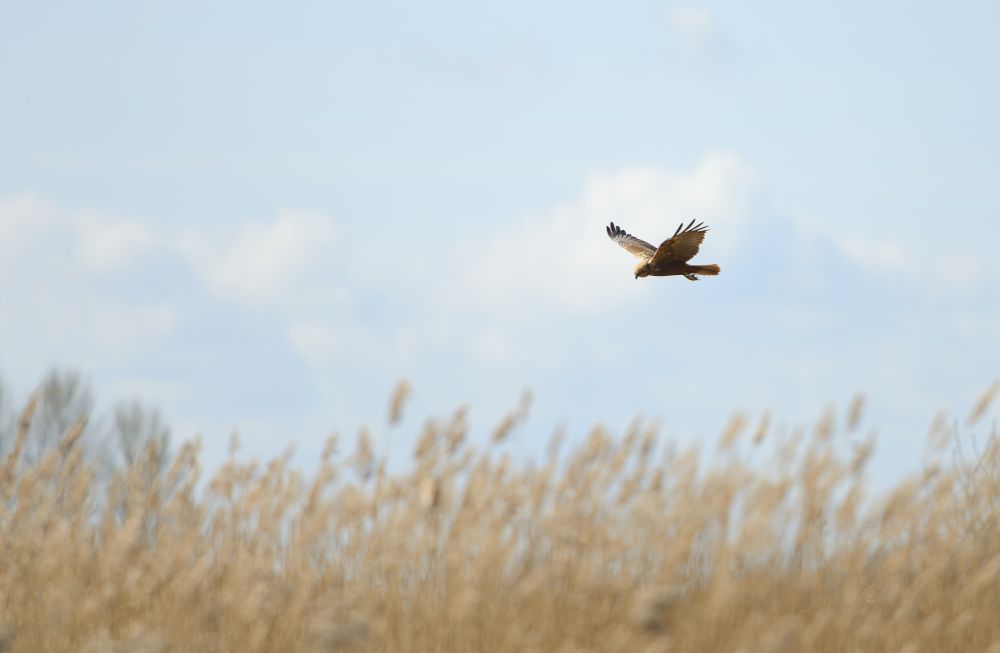 Full View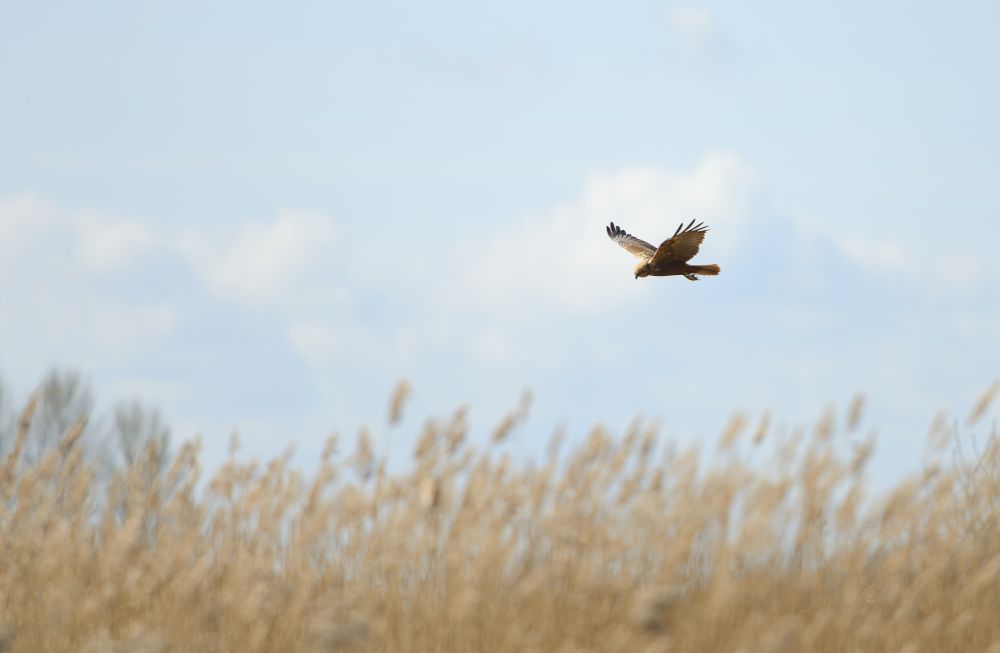 Photos of RSPB Minsmere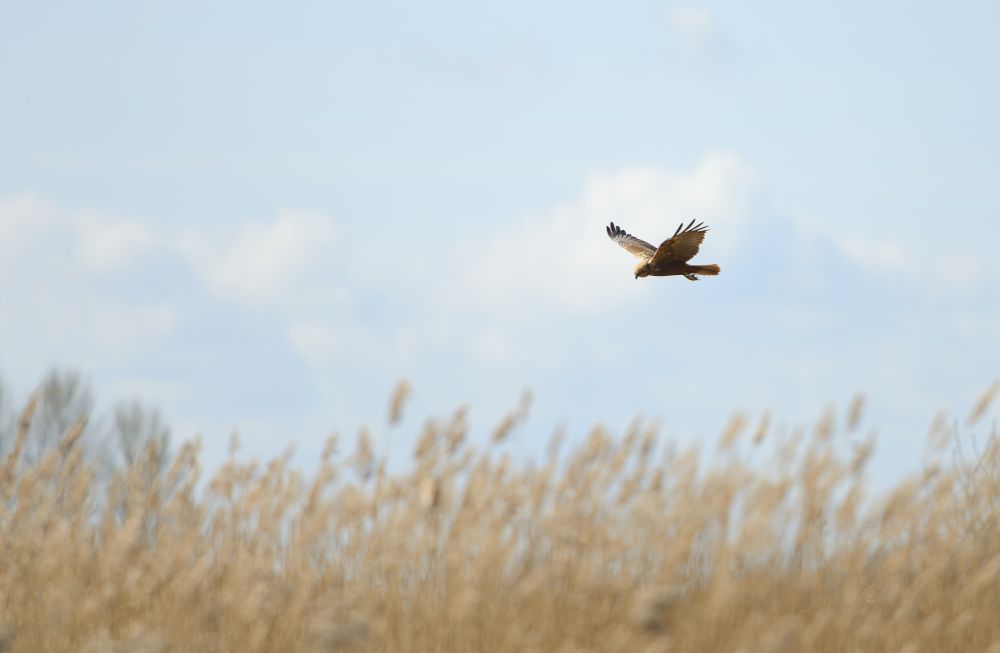 What will students see and do?
RSPB Minsmere nature reserve in Saxmundham, Suffolk, features a wide range of habitats for your class to explore, from ancient woodland, wetlands and reedbeds to lagoons and a shingle beach.
The reserve is home to an extraordinary range of species, such as butterflies, dragonflies, rare plants and little terns. Birds such as avocets, bearded tits, common nightingales, marsh harriers and bitterns also call the reserve home.
You can hire a guide for a half-day walk, tailored to your class and the wildlife you want to see, or self-lead a walk. You can also hire wildlife explorer backpacks, containing bug boxes, outdoor activities, bird identification spotter guides and more.
Minsmere is a wonderful place for wildlife, including otters, but there's also a fascinating story to learn about why the landscape looks like it does today.
When exploring the reserve, look out for the medieval chapel and second world war defences. Alternatively, your class can enjoy hands-on practical activities within easy walking distance of the well-equipped Discovery Zone.
The Wild Zone has fun activities including a play tree and child-sized nests, while in the Wild Wood, you can build a den or look for minibeasts. In the Wildlife Lookout, you can see some of Minsmere's rare birds.
---
How does the trip link to the curriculum?
The RSPB is passionate about getting young people outside and experiencing nature first-hand, and strives to reconnect children with nature by providing practical learning opportunities that link with the national curriculum.
EYFS and KS1 pupils can learn about birds, minibeasts or take part in a seasonal sensory walk.
KS1 pupils can also enjoy working scientifically by becoming plant detectives or take a trip down to the beach, linking to the human and physical geography programme of study.
KS2 pupils can focus on rocks and soils or living things and their habitats. Alternatively, cover human and physical geography by investigating the coastline at Minsmere.
KS3 and KS4 pupils can focus on geography fieldwork or science investigations.
Plus, it's not just the day on a nature reserve that will benefit your students. Use your trip as the inspiration for imaginative writing or as the basis for a non-fiction fact file, or turn your minibeast hunt into a graph back in the classroom and compare with a similar search of the school grounds.
If you're bringing secondary pupils, use the fieldwork data from your visit for detailed mathematical analysis and interpretation.
Subjects covered
---
Teaching resources provided
A number of teaching resources are available to download from the RSPB website, including lesson plans on how to provide food and water for nature, how to make homes for nature, and lists of flora, fauna, bugs and birds for kids to spot.
---
Minimum and maximum group size
You'll be charged for a minimum of 20 pupils (16 for A-level pupils) during this visit.
---
Details of risk assessment
A risk assessment covering all facilities and activities held on site is sent once a booking is made. The RSPB also recommends completing your own risk assessments and the team is available to help with this process.
PLANNING
Don't miss our downloadable A-Z guide on completing a risk assessment
---
Facilities On-Site
There is a car park with two coach spaces, a visitor centre, toilets, a cafe and a gift shop. There's also a picnic area where you can enjoy your lunch. School groups can also make use of the two classrooms in the Discovery Centre.
Outside in the Wild Zone you'll find nature-inspired play equipment, a maze and den building.
At the reserve there are three signposted trails. The first is a two-mile circuit taking you through scrub, reed bed and shingle beach with four hides overlooking shallow pools. The second is a 1.5 mile circuit through woodland with two hides overlooking the reed bed. The third is a circular woodland walk of about one mile.
---
Opening Times
School workshops are designed to last two hours, with sessions running at 10am-12pm or 12.30-2.30pm – two sessions can be combined to make a whole day visit.
---
Pricing
For early years and primary pupils the cost is £4 per two-hour session or £6.50 for two sessions. There is a minimum charge of £80 for a half day and £130 for a full day.
For KS3 and KS4 pupils the cost is £5 per two-hour session or £8 for a full day. For A-level students the price is £6 for a half-day, or £10 for a full day. There is a minimum charge of £100 for a half day and £160 for a full day for both of these age groups.
---
Travel arrangements
To reach Minsmere by road, follow the brown tourist signposts from Westleton.
Address
RSPB Minsmere, Sheepwash Ln, Saxmundham
IP17 3BY
---
Enquire Now
Book your school trip to RSPB Minsmere
For information on booking your school trip to this venue, click below.