Royal Liverpool Philharmonic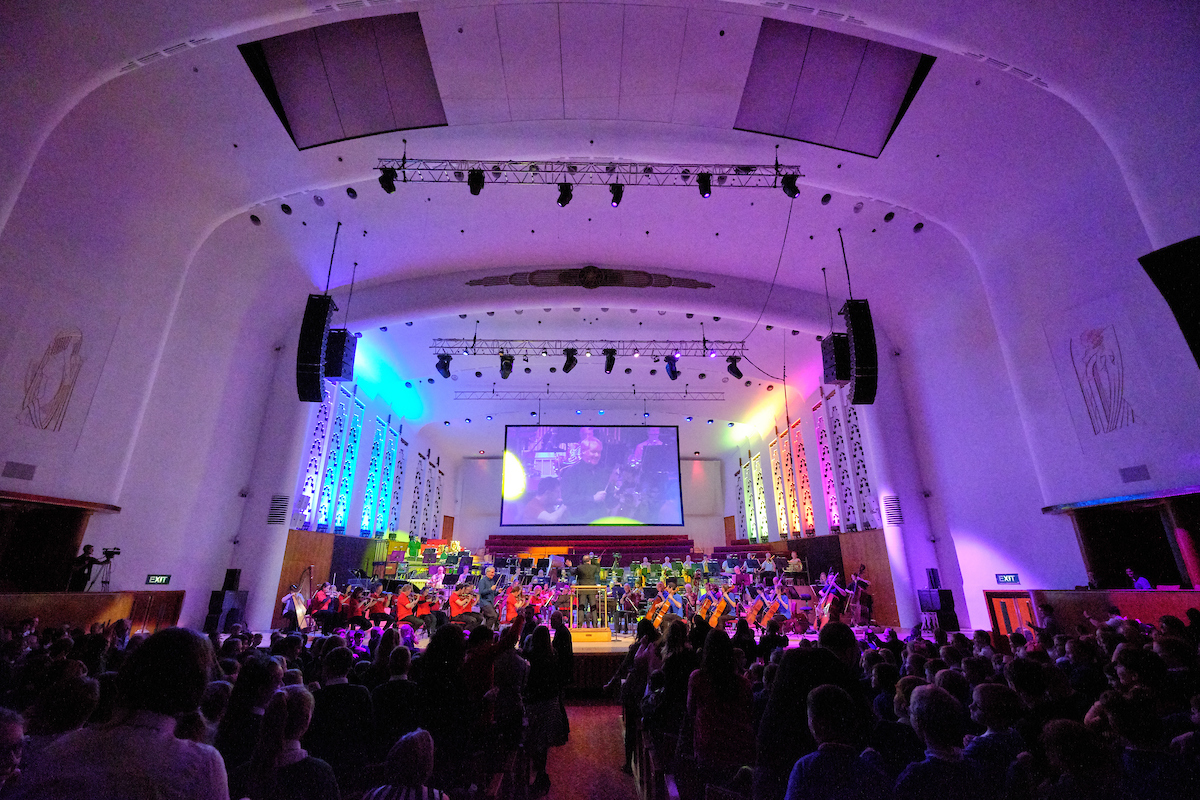 Full View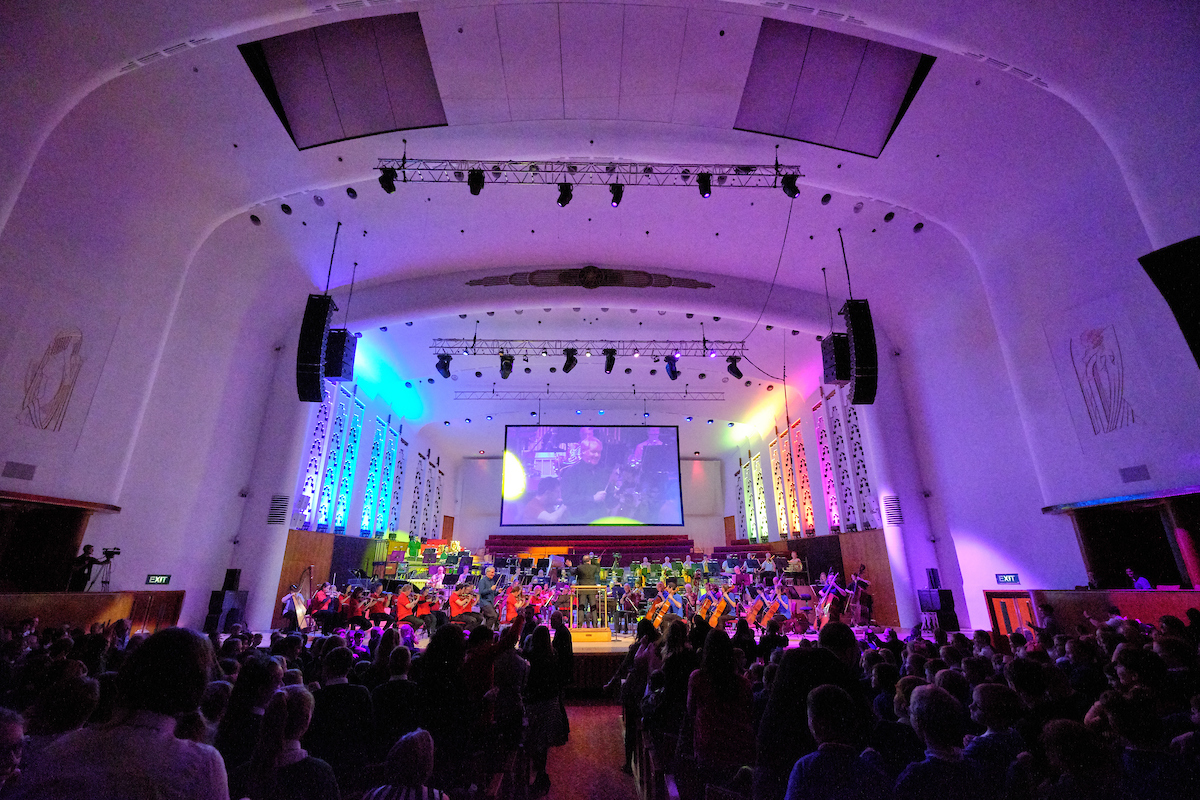 Photos of Royal Liverpool Philharmonic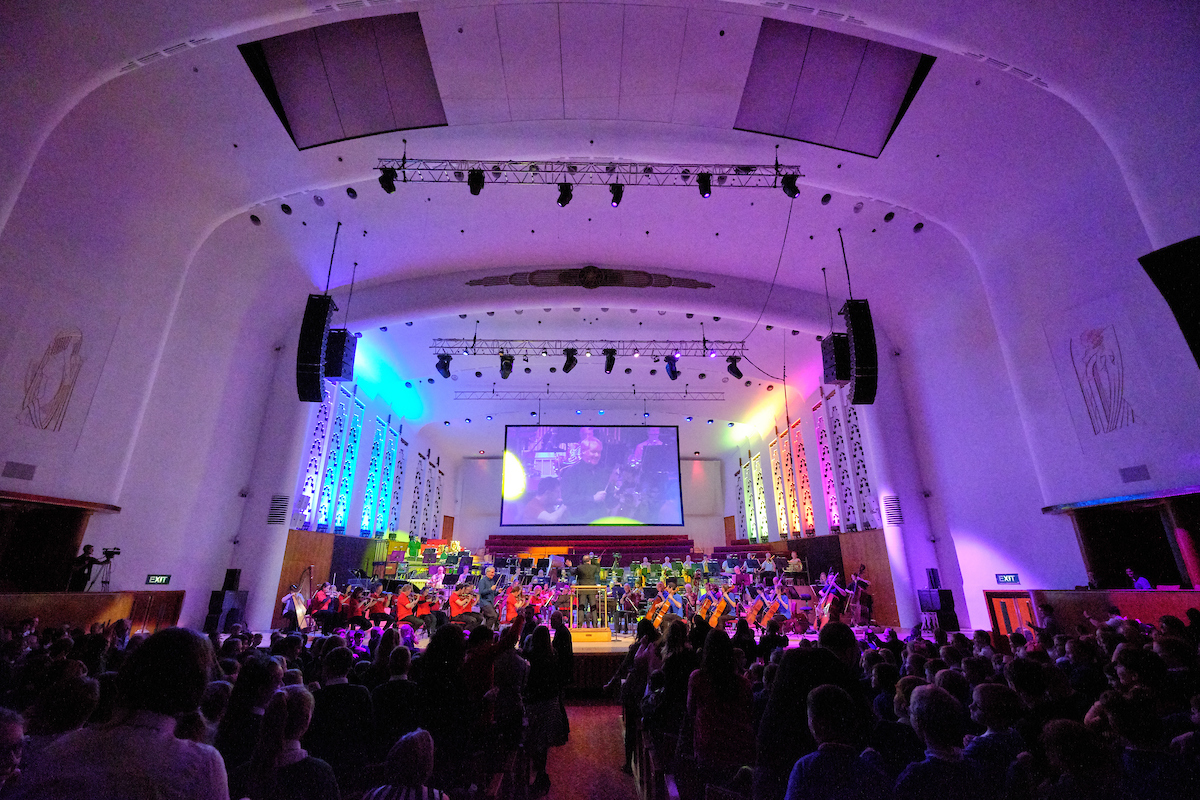 What will students see and do?
You won't regret bringing your students to the Royal Liverpool Philharmonic, the UK's oldest professional symphony orchestra.
Attending a Schools' Concert is a fun and interactive experience that involves both singing and listening. Students are introduced to works from composers born in Liverpool or based in the North West, and they'll also encounter many other music conductors and composers, such as Sir Peter Maxwell Davies, Sir John Tavener and Sir James MacMillan.
The art-deco style music hall, located on Hope Street in the city's Georgian quarter, is an architectural learning experience in and of itself, and with so much to see and do in the surrounding area, you can always make a full day out of it.
A joyful experience, listening to classical music can offer many benefits – such as supporting students' ability to concentrate, lowering their stress levels, and sparking creativity.
---
How does the trip link to the curriculum?
The Royal Liverpool Philharmonic is committed to helping students get the most from their experience. When you book, you'll receive a scheme of work that provides you with everything you need to prepare students for the trip, including lessons plans, recordings and online digital resources that support a term's worth of learning.
When you book a KS1, KS2 or KS3 concert you are given access to eight lessons, which include special recordings by the Royal Liverpool Philharmonic Orchestra. What's more, the curriculum is designed to support the experience of children with ASD and BSED, helping them connect to the more complex music in advance.
Background information helps students to get to know performers before they come to the concert, which ensures they get the most out of the day.
In addition, with Key Stage 2 and 3 bookings, you'll receive lyrics and a video so you can learn the Royal Liverpool Philharmonic Orchestra's specially commissioned song, which students will have the opportunity to sing during the concert. This video includes British Sign Language.
Subjects covered
---
Teaching resources provided
One of the biggest draws of booking your school concert with the Royal Liverpool Philharmonic is its commitment to helping teachers instruct students. Even if you have limited experience teaching music, you can attend the teaching sessions organised by the Royal Liverpool Philharmonic and become more confident in teaching music your students.
The Royal Liverpool Philharmonic provides training for teachers in the form of INSET sessions. These will develop your music teaching skills and provide an introduction to the schemes of work you receive a part of your booking. There is also a chance to ask any questions you might have.
For KS2 and KS3 INSET sessions, you will have the chance to learn the songs students will perform in advance. This will help you to teach the songs in class, giving your students a richer experience.
Both online and in person INSET sessions are available and they last between one and one-and-a-half hours.
---
Minimum and maximum group size
There is no minimum number of students, but the maximum number of students will depend on the availability of seats for the concert in question.
---
Details of risk assessment
The Royal Liverpool Philharmonic will provide you with additional information before arrival, including a risk assessment. You can rest assured that you will have all the information you need for a safe and successful trip. A member of staff will meet you before the concert to answer your questions and to help you to your seats.
PLANNING
Don't miss our downloadable A-Z guide on completing a risk assessment
---
Facilities On-Site
The Royal Liverpool Philharmonic has an on-site café with speciality coffees, ice cream, and confectionery. It also has facilities that accommodate special needs, including 16 spaces for wheelchairs.
---
Opening Times
The Royal Liverpool Philharmonic box office is open from 9:30am to 5pm; the start time and duration of each event or performance varies.
---
Pricing
The price of concerts is £5 per child. Free adult tickets are available, depending on the concert you choose. For KS1 concert tickets, you will receive one adult ticket for every six child tickets.
For Key Stages 2 and 3, you will receive one free adult ticket for every 10 child tickets.
---
Travel arrangements
You can journey to the Royal Liverpool Philharmonic by train or bus (routes 75, 80, or 86). The nearest train station is Liverpool Central or Liverpool Lime Street, and the venue is around 10-15 minutes' walk from here.
If you're travelling by coach, you can take the M62 and follow the signs to the city centre. Turn left at the Metropolitan Cathedral and head past the Everyman Theatre along Hope Street.
There are no dedicated coach parking spots, but Liverpool City Council has suspended pay and display for school coaches.
Address
Philharmonic Hall, Hope Street, Liverpool, Merseyside
L1 9BP
---
Enquire Now
Book your school trip to Royal Liverpool Philharmonic
For information on booking your school trip to this venue, click below.