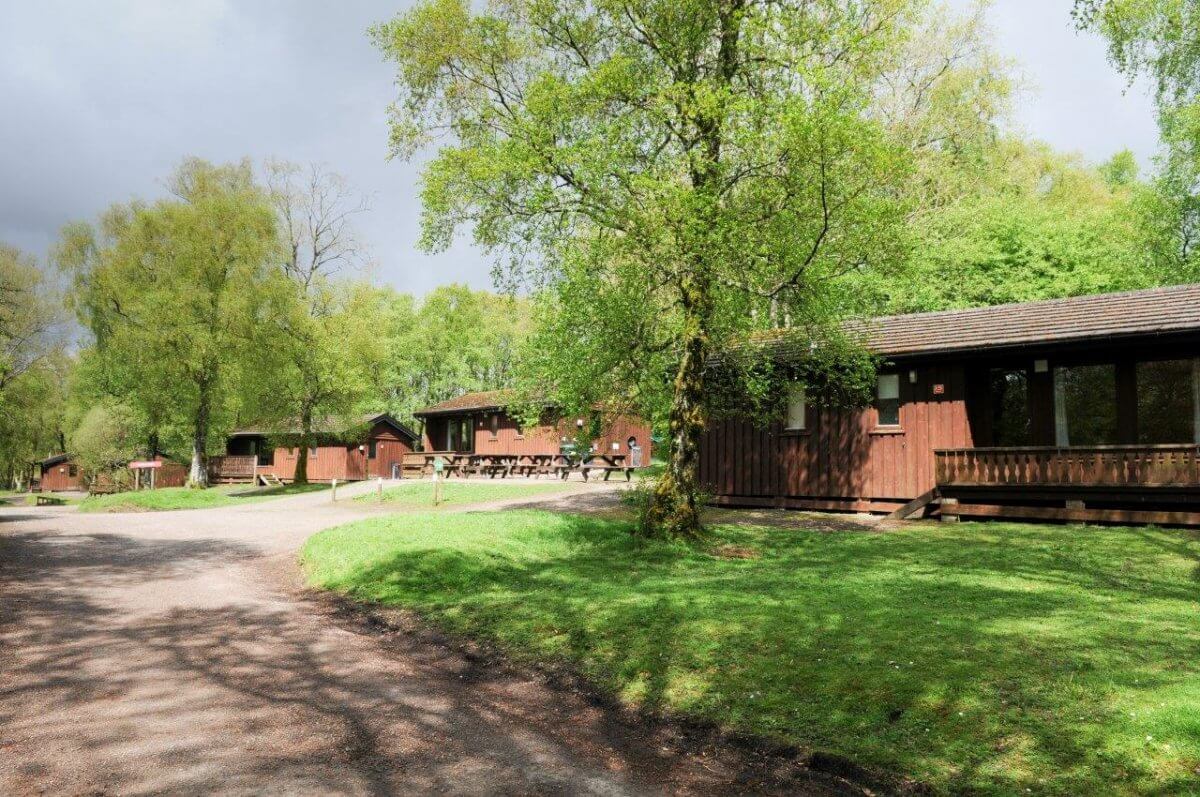 Full View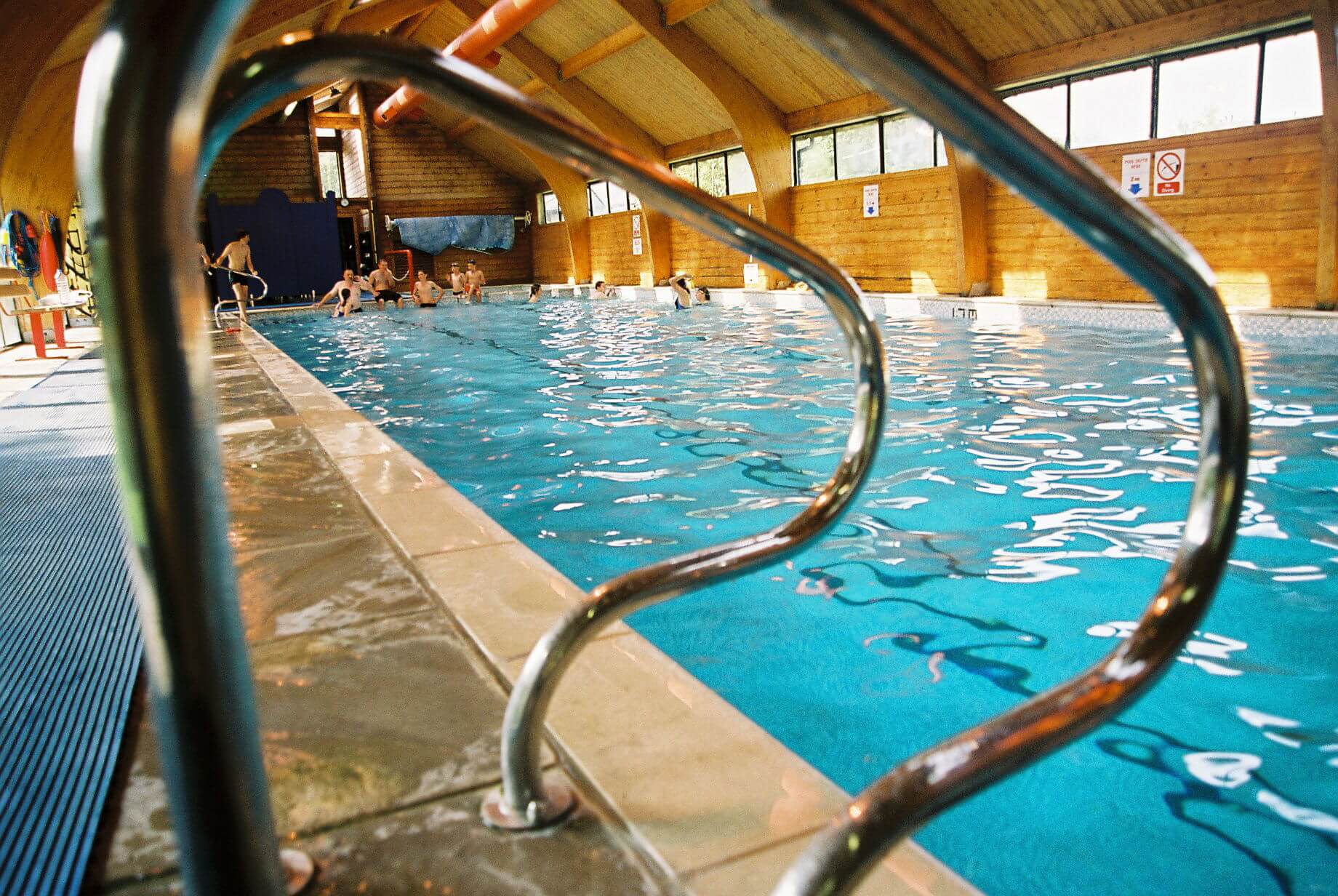 Full View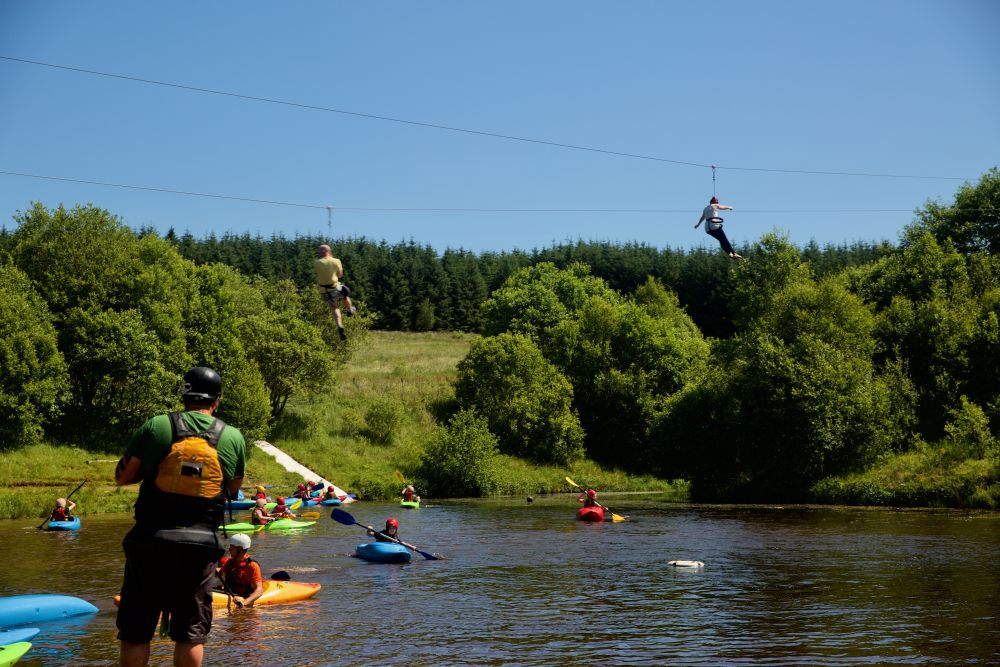 Full View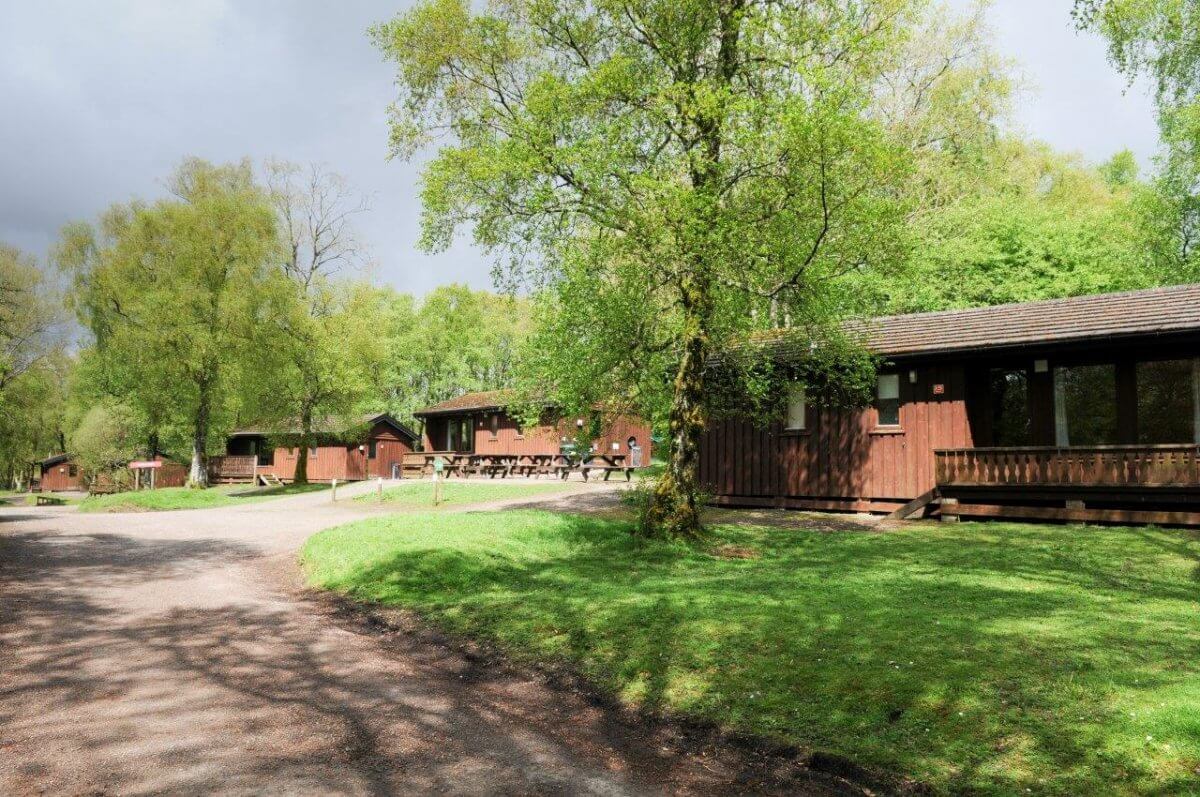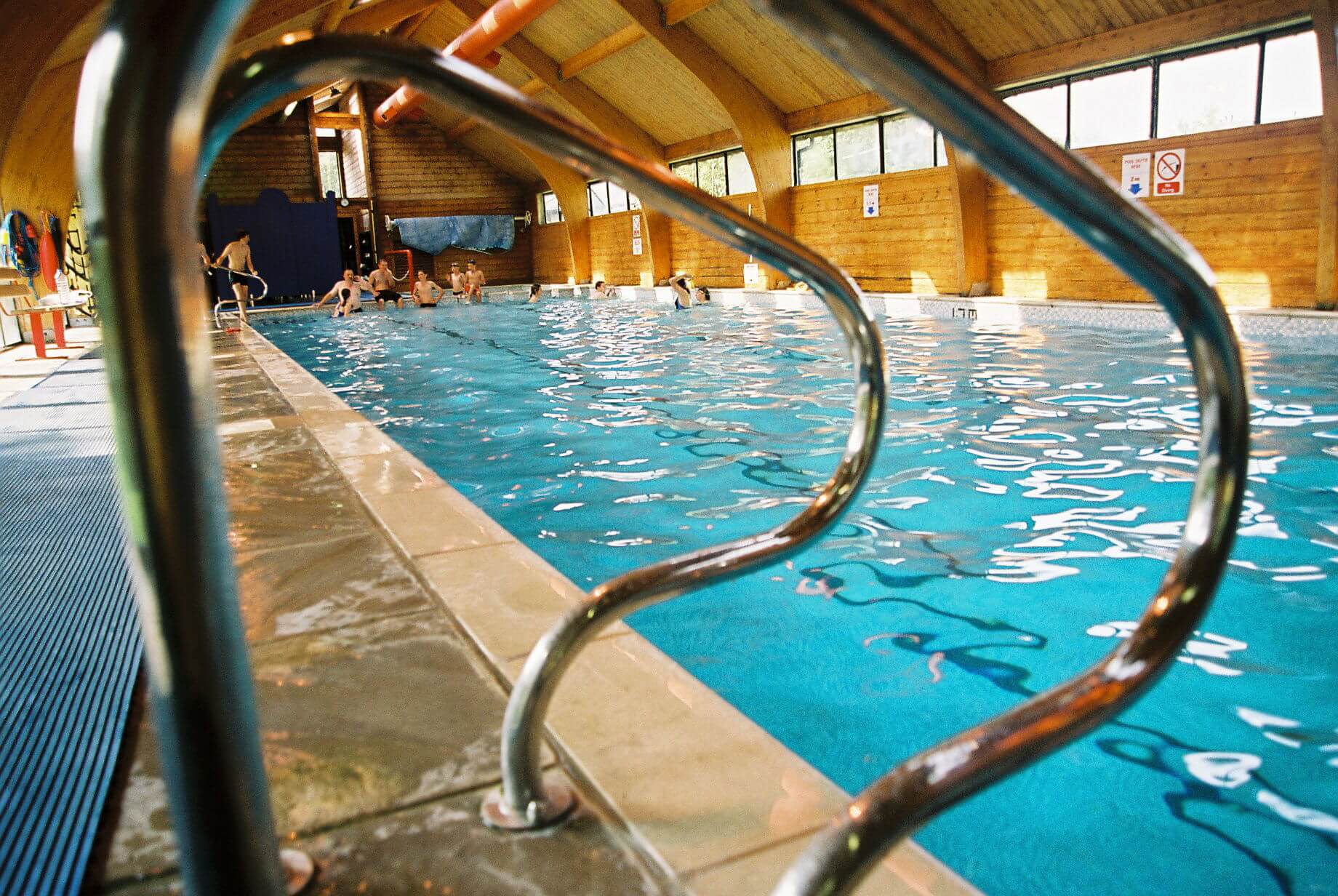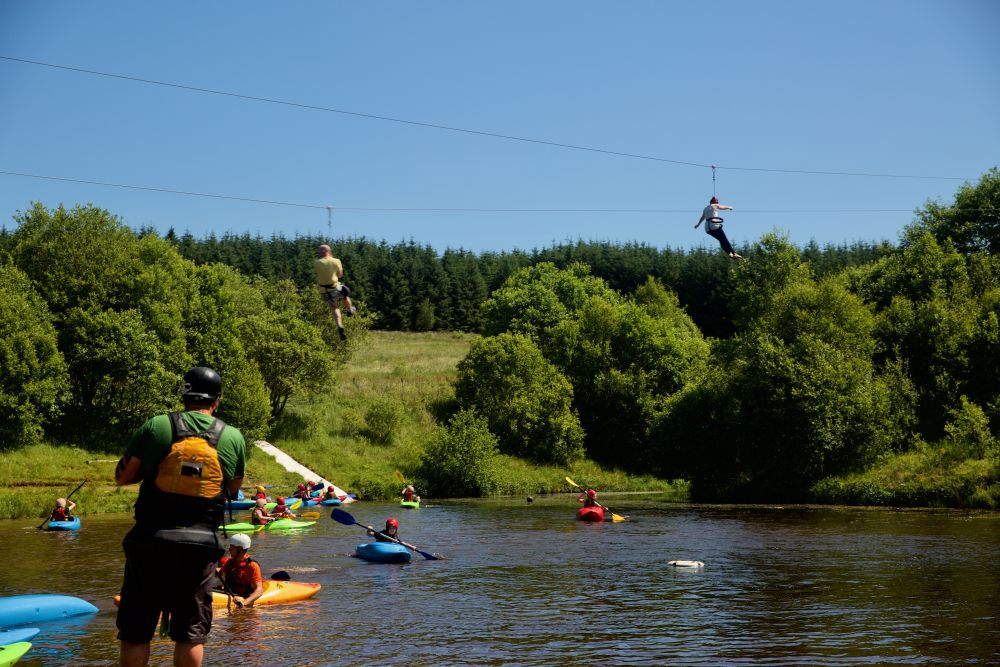 Photos of Rock UK – Whithaugh Park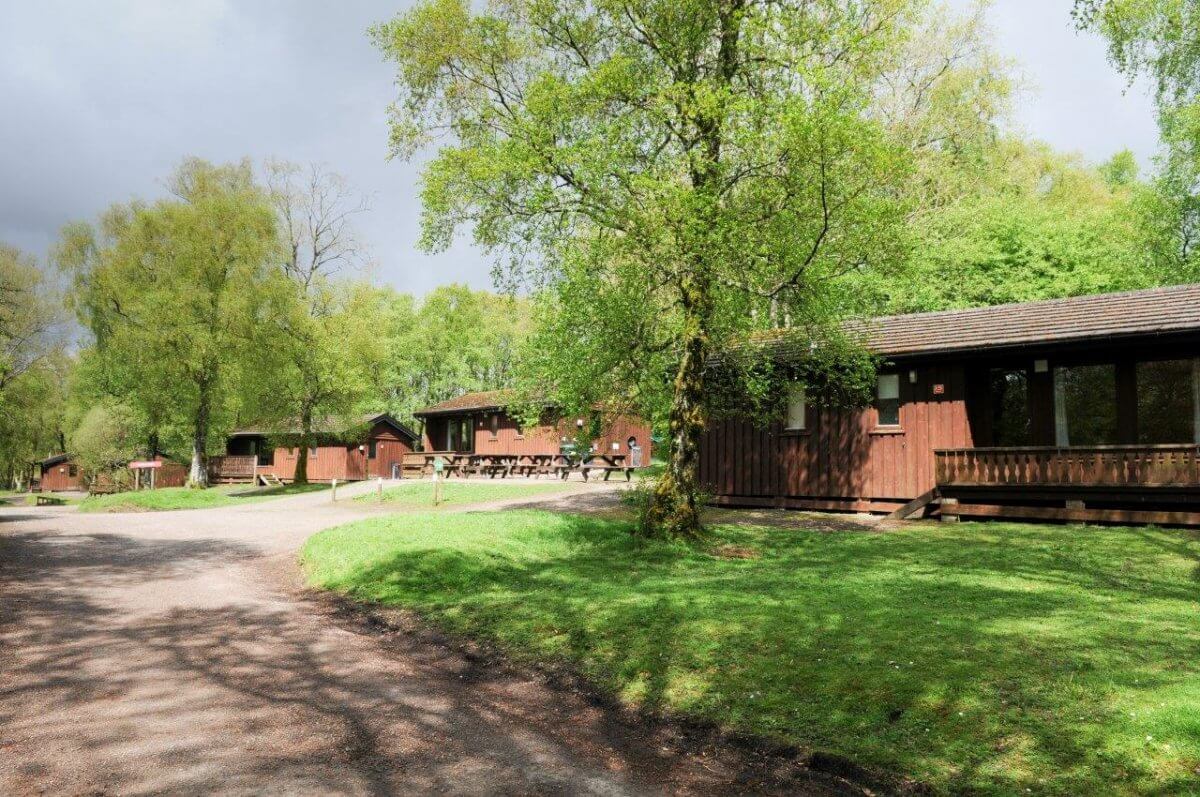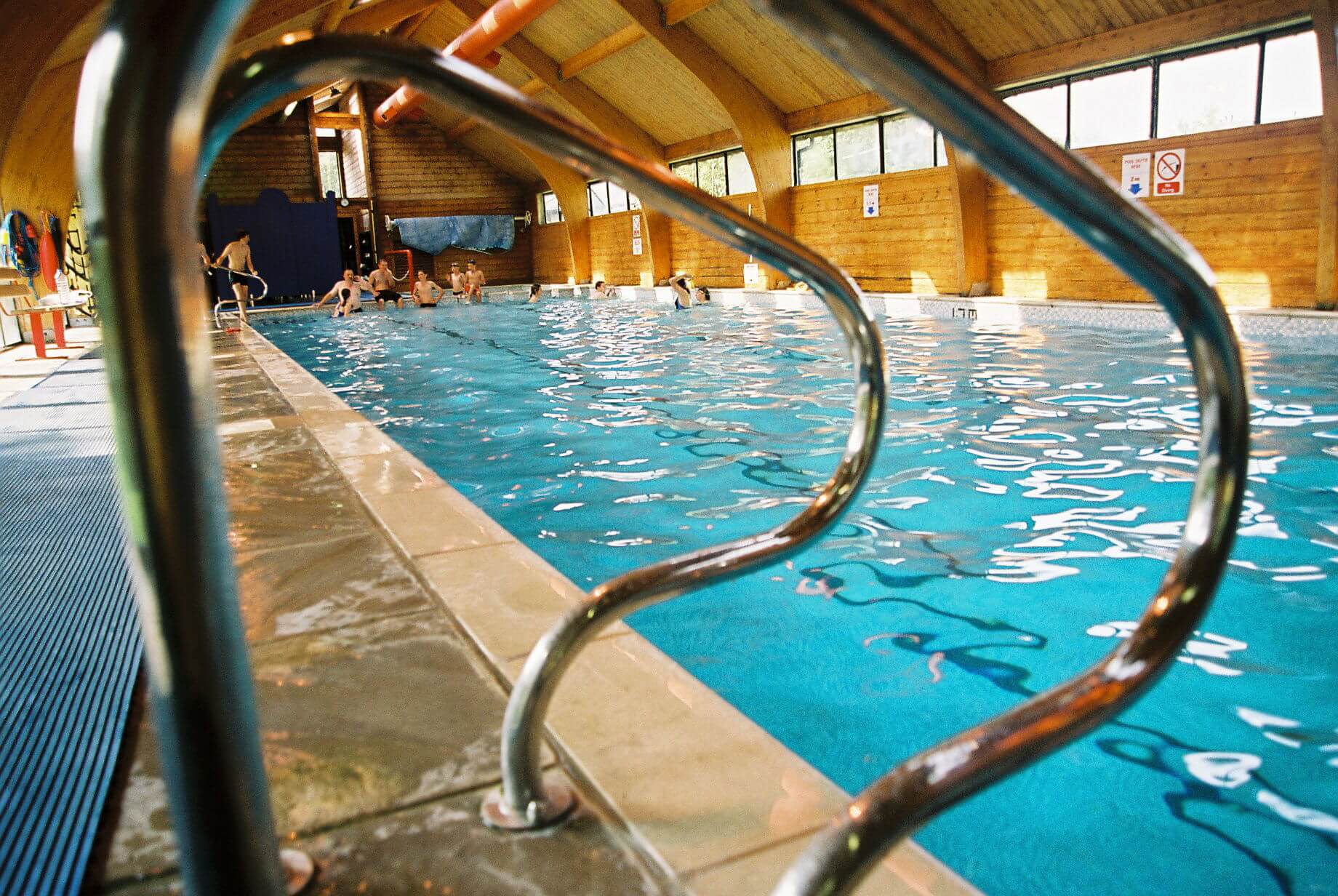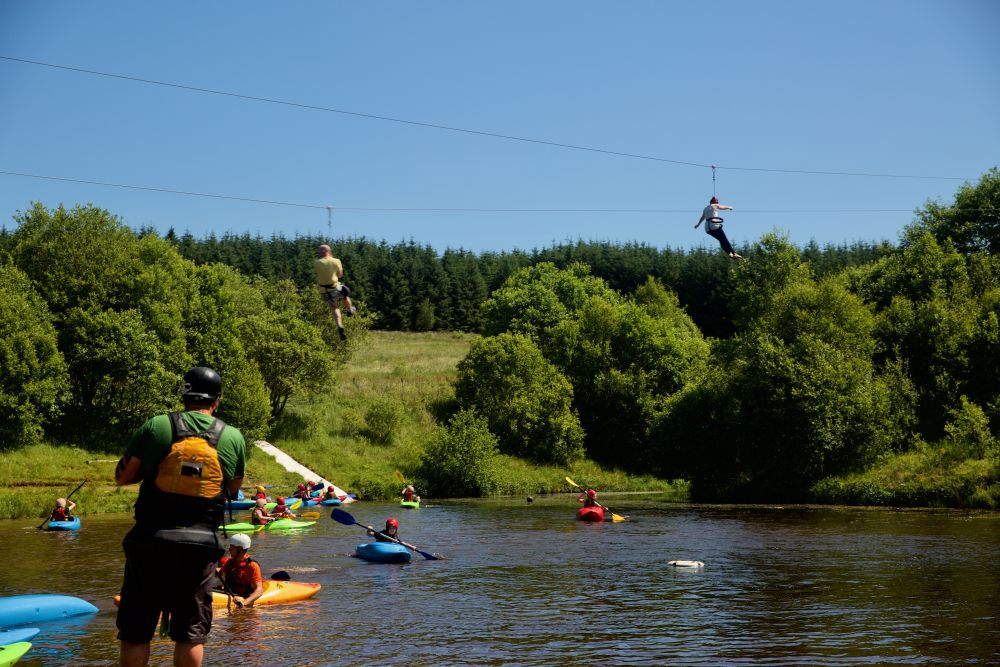 What will students see and do?
Whithaugh Park, just outside of Newcastleton on the Scottish borders, is a 110-acre adventure centre that's been there since 1922.
Students will find a new appreciation for nature on the many hiking and biking trails here, or taking in the beautiful views of Scottish forests. It's the perfect place to learn about a variety of plant and animal life.
The centre offers over 20 different outdoor activities to cater to students of all ages and abilities. Children can discover what it feels like to fly through the air on a zipline, build their own raft, or explore the park's lake and rivers by kayak.
There are plenty of indoor facilities as well, including a heated swimming pool and a variety of sports.
For overnight trips you and your students will stay in a Scandinavian-style lodge called a holm. They can learn skills like outdoor cooking and how to build a fire – under your guidance, of course. You can also enjoy the catering packages available to schools.
---
How does the trip link to the curriculum?
Obviously, most of the activities at Whithaugh Park will tie in to the PE curriculum. And the indoor swimming pool and sports pitch ensure that physical activity can happen in any weather.
Group leaders can also take advantage of the hiking trails and kayaking trips to teach students about physical and natural sciences. It's also a great opportunity for students to learn about local wildlife and plants.
There are plenty of opportunities for geography lessons, with hiking trails and various buildings on campus providing the basis to teach map-reading skills.
Plus, the various activities will help develop students' personal skills. Raft building, for example, is a great teambuilding exercise, while climbing and high-ropes activities will put problem-solving skills to the test.
Rock UK is a Christian charity that has been running adventure centres like Whithaugh Park for almost 100 years, so there are plenty of opportunities for RE lessons too.
Subjects covered
---
Teaching resources provided
Whithaugh Park has fully-equipped classroom facilities for group leaders on school trips to use while you're there. The park can also provide projectors, flipcharts and refreshments to these classrooms as needed.
---
Minimum and maximum group size
Whithaugh Park can host anywhere between two to 192 people at a time. Each activity will be done in groups of 12-16 people and take between one hour and forty-five minutes to two hours to complete.
Activity instructors are there to help supervise children but the park requires at least one adult chaperone to assist with supervision at each activity.
The park asks that group organisers follow their local guidelines for the ratio of adults to children in the group. However, a good guideline is usually one adult to every 10 children.
---
Details of risk assessment
Rock UK is dedicated to the safety of all visitors and staff. As such, strict guidelines have been followed to ensure that all activities are safe and enjoyable for your students and teachers.
Group organisers can schedule a tour of the facilities in advance to verify safety. And the site has its latest risk-assessment results up for you to view at all times.
PLANNING
Don't miss our downloadable A-Z guide on completing a risk assessment
---
Facilities on-site
Whithaugh Park has many biking and hiking trails across its property. It also has holms available for you and your students to spend the night in.
There an indoor swimming pool and sports pitch for your students to enjoy. And for lesson times, there are classroom facilities available for you to use.
The team can also provide catered food for your group, or you can choose to bring your own meals to cook with students.
---
Opening times
The park's main office is open from 9am-5pm Monday through Friday.
Guided activities take place at the following times:
– 9am-10.45am
– 11.00am-12.45pm
– 1.45pm-3.30pm
– 3.45pm-5.30pm
---
Pricing
The price can vary depending on what accommodation you require for your trip. Get in touch to get a quote for your school's trip.
---
Travel arrangements
Whithaugh Park is located outside of Newcastleton in Scotland, right on the Scottish Borders. It is about a forty-minute drive off the M6.
Address
Rock UK, Whithaugh Park, Newcastleton, Scottish Borders
TD9 0TY
---
Enquire Now
Book your school trip to Rock UK – Whithaugh Park
For information on booking your school trip to this venue, click below.