Nuclear Races and Wild Forest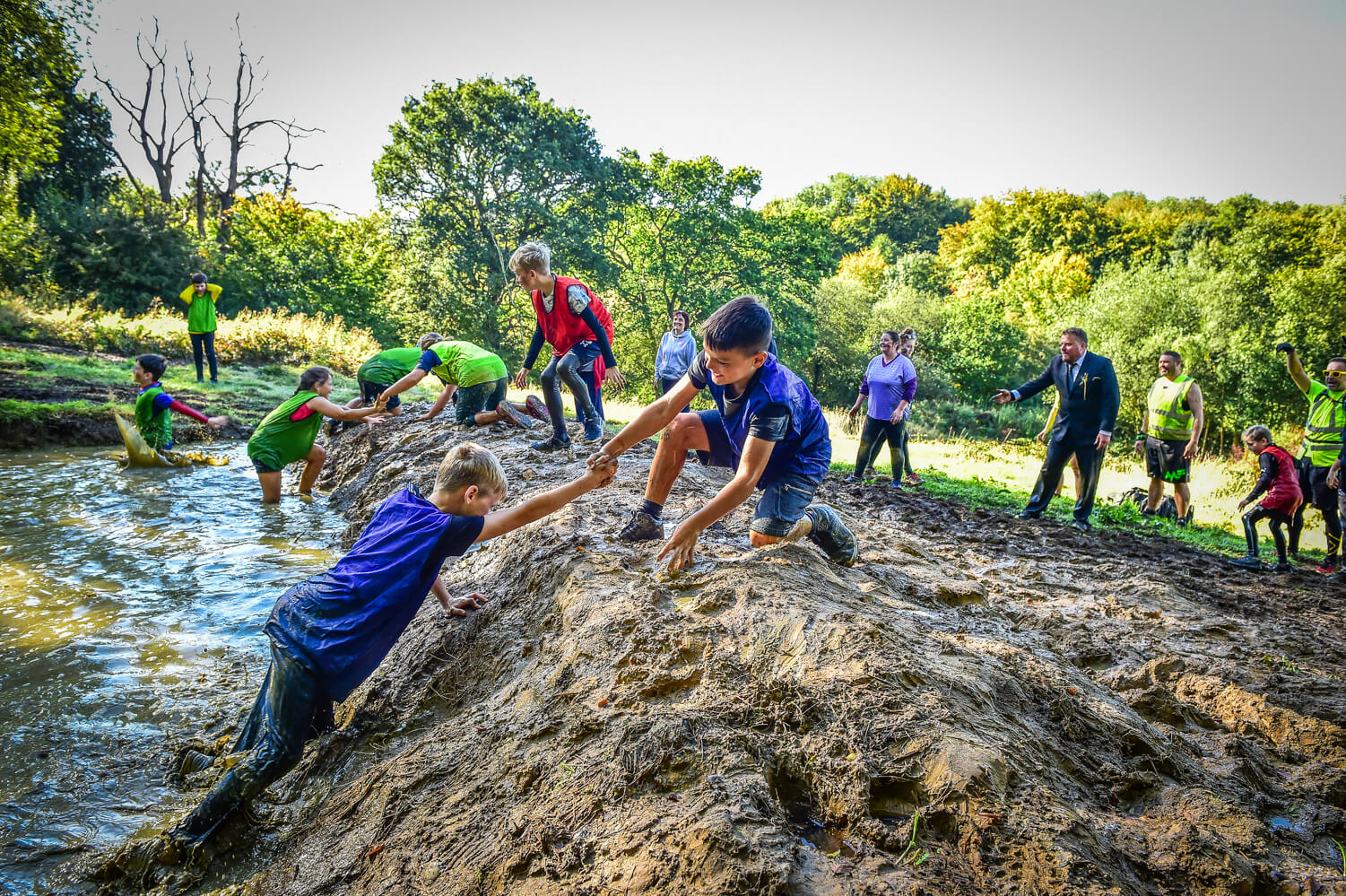 Full View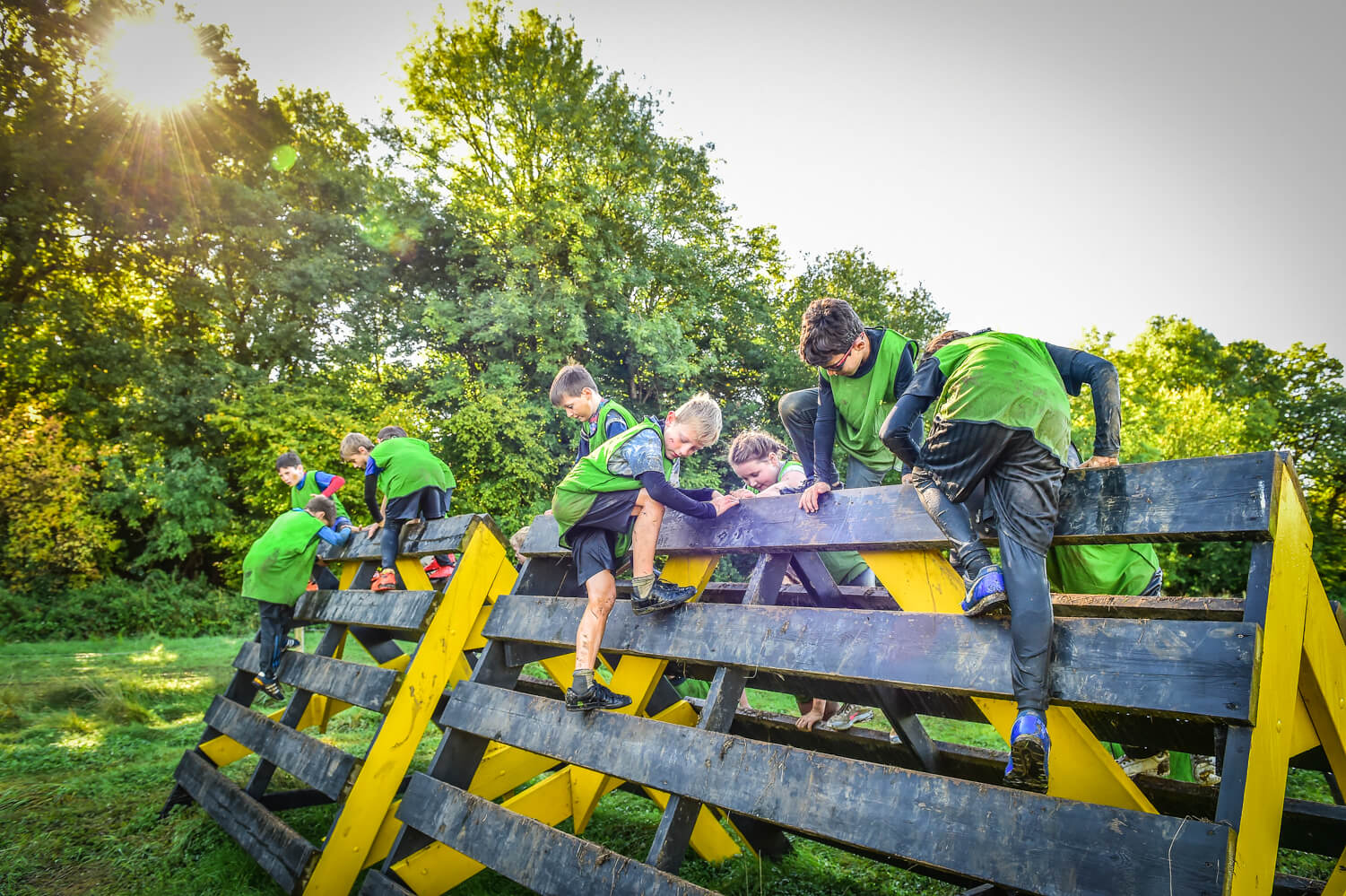 Full View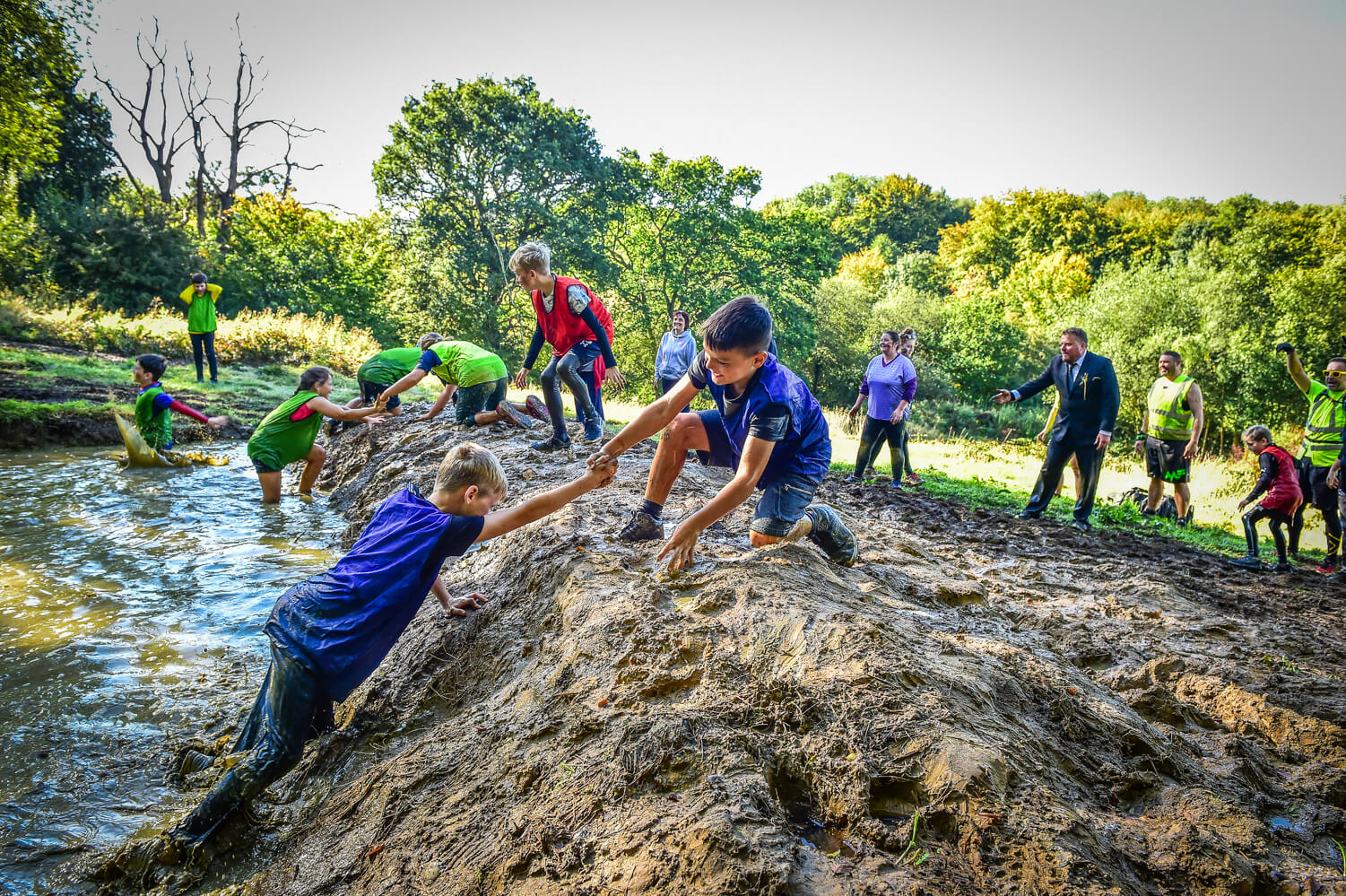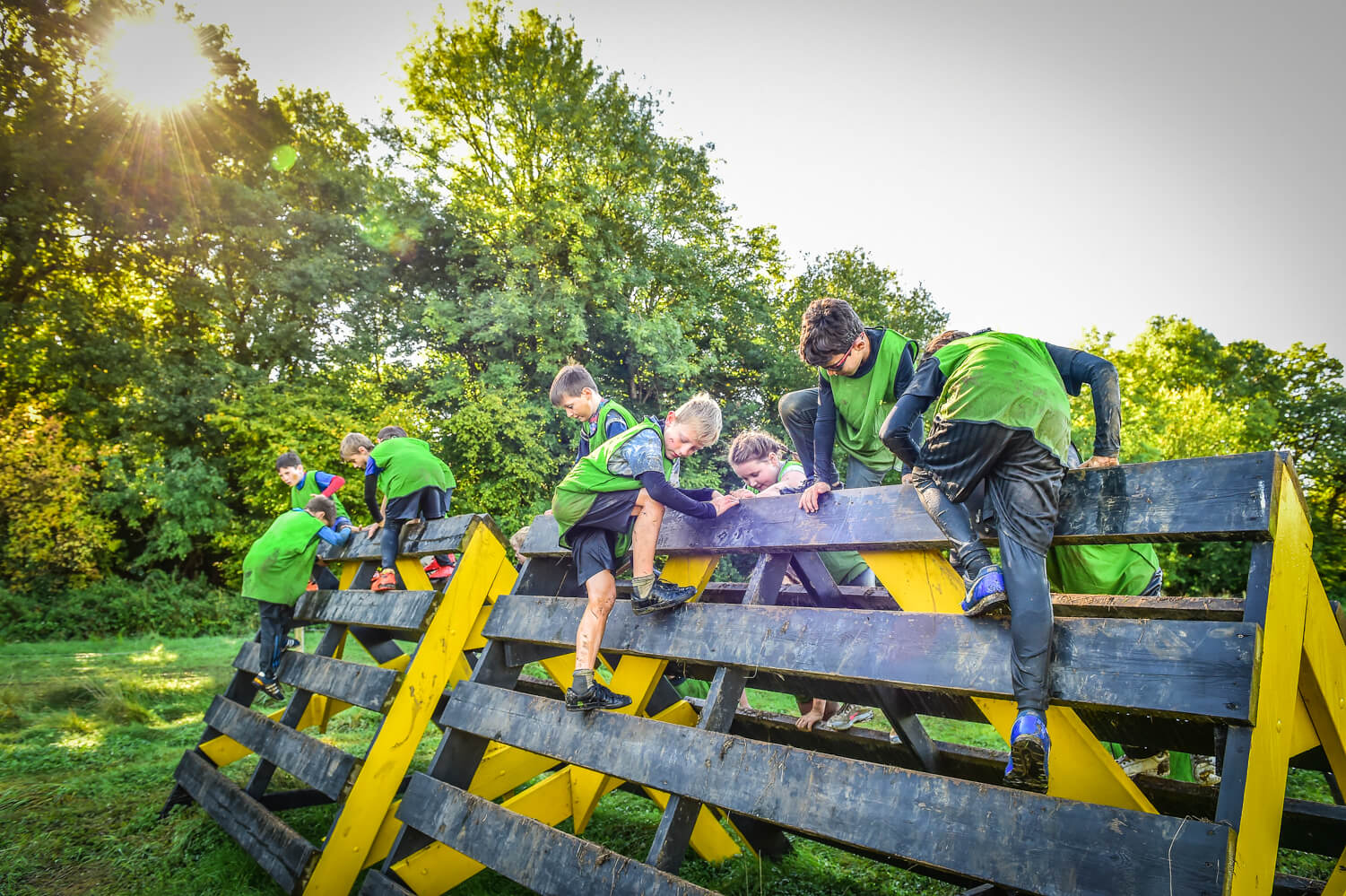 Photos of Nuclear Races and Wild Forest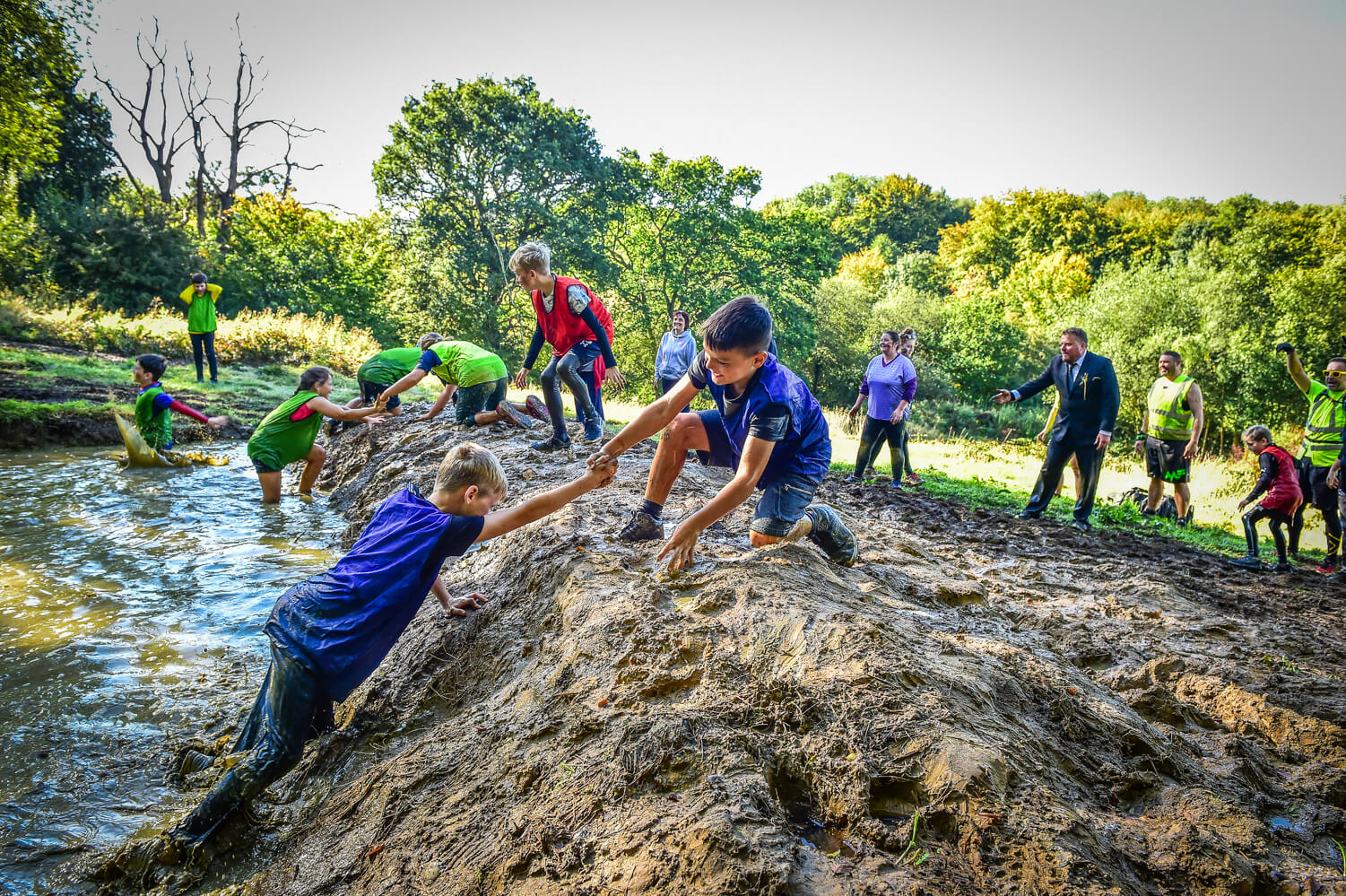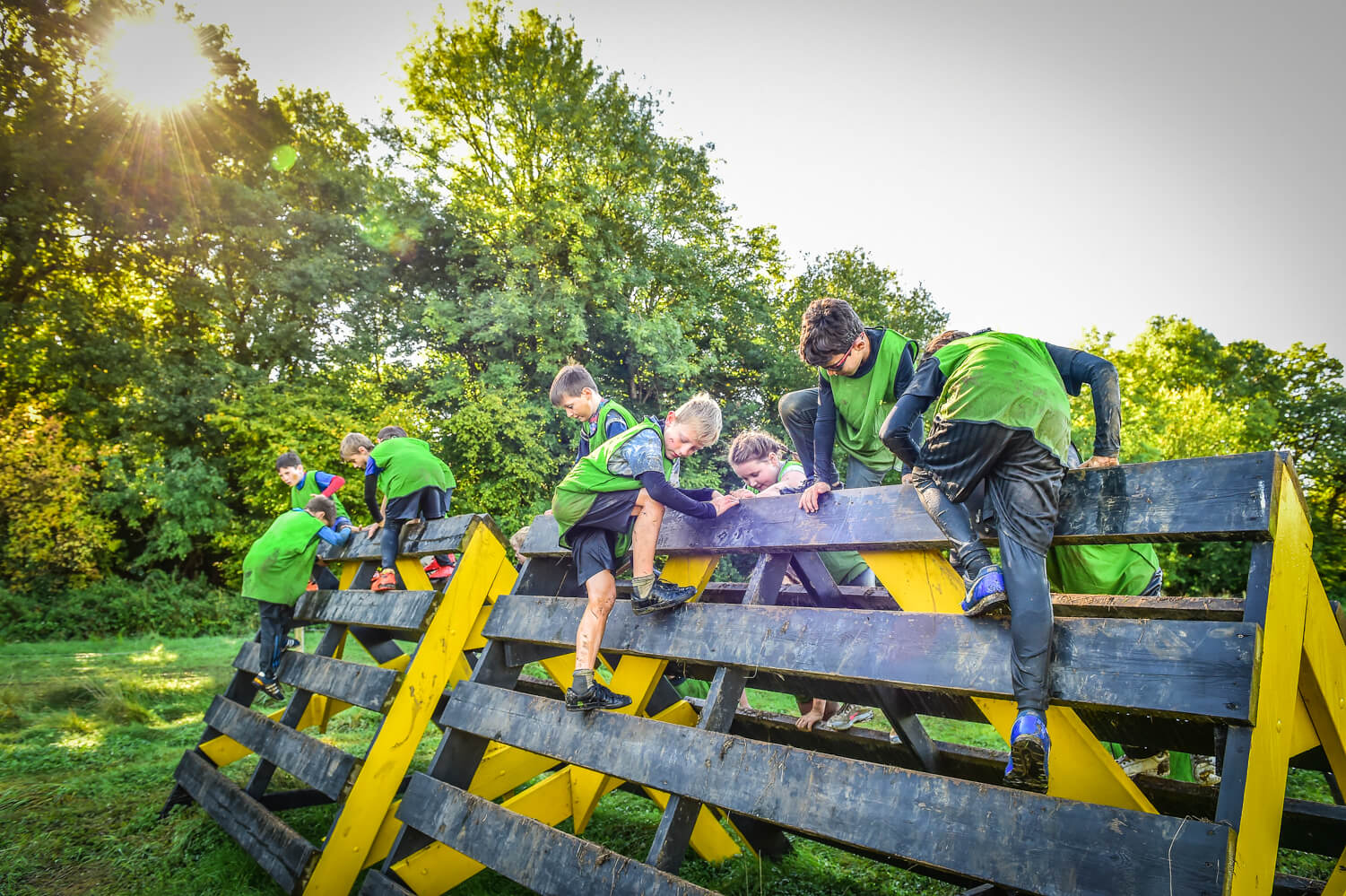 What will students see and do?
Nuclear Races Wild Forest provides an unforgettable experience.
It's an opportunity for kids to get out of the classroom, learn about themselves, overcome fears and face challenges head-on.
Nuclear Races high ropes obstacle course is located in the forest surrounding a famous nuclear bunker that was built as a potential seat of government in the Cold War – now a museum.
All the obstacles are child-friendly, and as they are all outdoors, children should prepare to get muddy. The course is approximately 3km with about 20 obstacles. Scramble under army nets, scale a 4ft wall, master the monkey bars, battle over haybales and crawl through tyre tunnels.
Groups usually arrive at around 10am. On arrival, the group will have a snack and drink and change into their race-ready clothes.
At 10.30am there will be a safety briefing and a chance to meet the team.
Between 10.40am and 1pm children start making their way through the obstacle course.
After they have completed the race, there is the opportunity to shower, change out of their muddy clothes and eat lunch. Return to school is at 2pm.
---
How does the trip link to the curriculum?
This is a great outing for children in KS1-KS4. The obstacle course is a fantastic way to boost children's resilience, confidence and teambuilding skills.
There is an emphasis on working together to tackle each obstacle. It's a great way for classmates to build stronger bonds as they help one another over the obstacles.
When looking for school trip ideas, you want to choose something with plenty of personal development opportunities, and this has that in abundance.
The Nuclear Races high ropes course help children to face their fears and build mental and physical strength. Children will return from the trip feeling exhausted, exhilarated and as if they can take on anything. They'll learn to appreciate the great outdoors and that staying fit can be fun.
As well as providing abundant opportunities for personal development, the opportunity to learn outdoors can be inspiring and eye-opening. This venue has been awarded the Learning Outside the Classroom badge.
If you want to combine outdoor adventure with a history lesson, why not take a tour of the nuclear bunker while you are there?
Subjects covered
---
Teaching resources provided
Contact the team to discuss any teaching resources you require.
---
Minimum and maximum group size
The venue can accommodate up to 250 students, so you can bring just one class or the whole school year.
---
Details of risk assessment
A full risk assessment is provided to teachers before the trip.
All team members are DBS checked and have first aid training. Staff will accompany students through the obstacle course to make sure nobody is left behind.
PLANNING
Don't miss our downloadable A-Z guide on completing a risk assessment
---
Facilities On-Site
There are plenty of water stations on-site for filling up water bottles. There are also showers, toilets and an on-site shop.
When trip planning, make sure that your students know they should wear clothes that can get muddy. They will need comfortable clothes that are suitable for sports, plus sturdy running shoes.
A bag to put wet, muddy clothes in after the event is also helpful, as is a towel. A warm, comfortable change of clothes is also essential.
Children shouldn't wear jewellery or bring valuable items with them on the trip.
---
Opening Times
You need an advanced booking for a school trip to this location. To book, you can get in touch with the team by emailing sam@nuclear-races.co.uk or calling 07970 739 037.
To secure your booking, full payment is required one month in advance.
---
Pricing
The cost per child is £18. Teachers go free at this venue.
Parking is included for up to ten coaches.
---
Travel arrangements
You'll find the entrance to Wild Forest on the Ongar to Brentwood Road (A128). Navigation systems sometimes get the location wrong, so look out for the signs to Parsonage Farm, and use the postcode CM15 0LA.
Address
Parsonage Farm, Ongar Road, Brentwood, CM15 0EL, Essex
CM15 0LA
---
Enquire Now
Book your school trip to Nuclear Races and Wild Forest
For information on booking your school trip to this venue, click below.