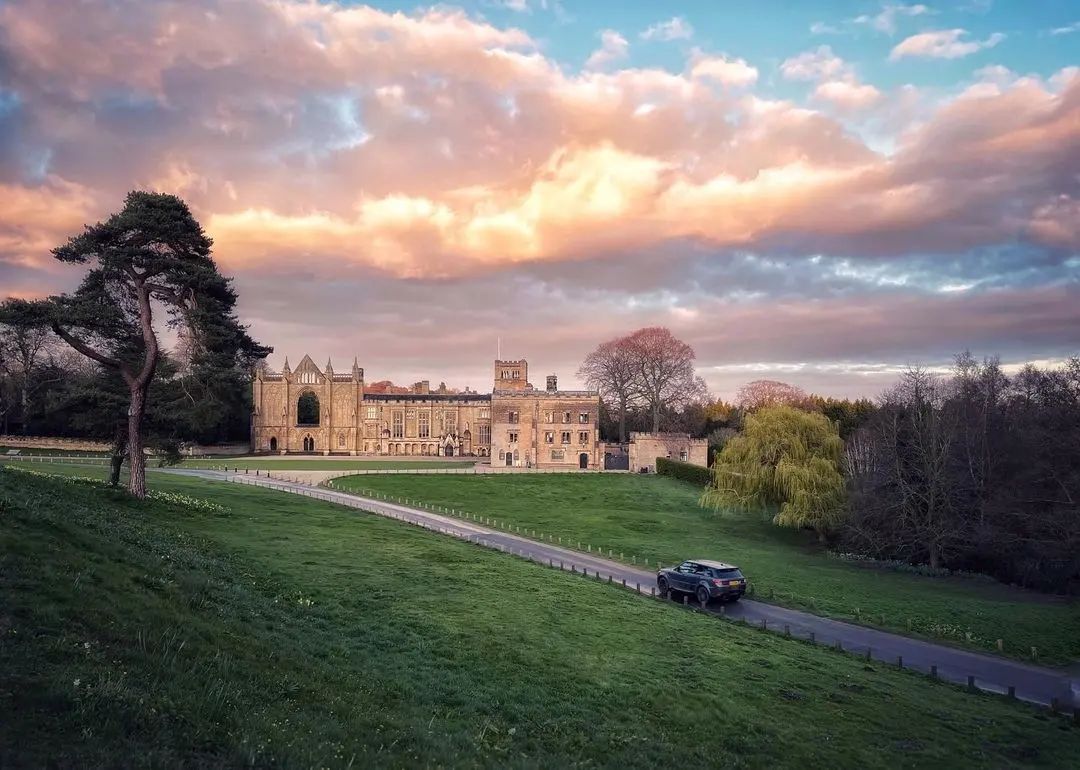 Full View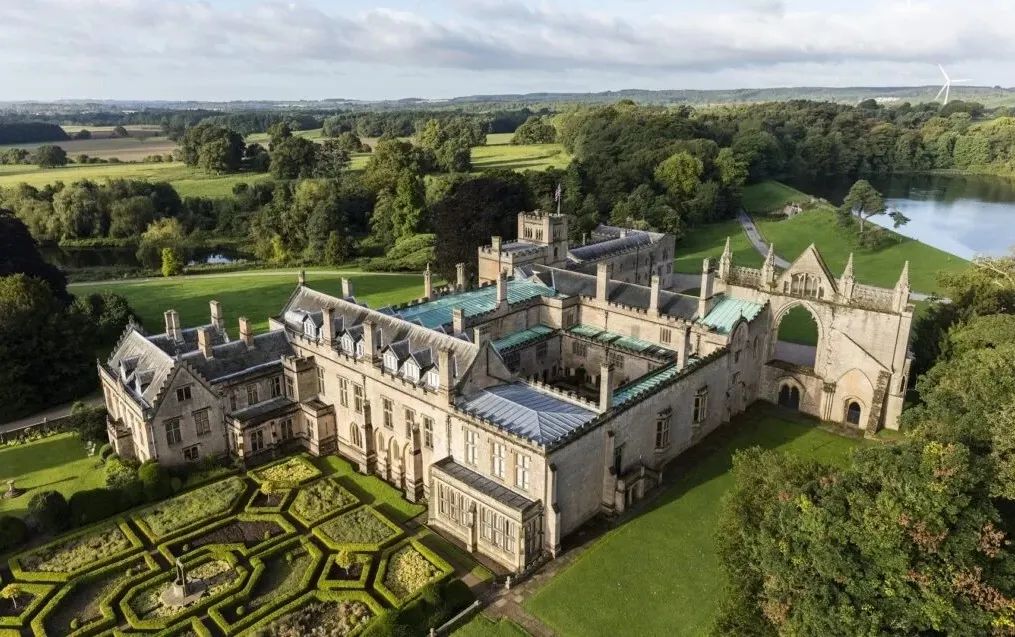 Full View
Full View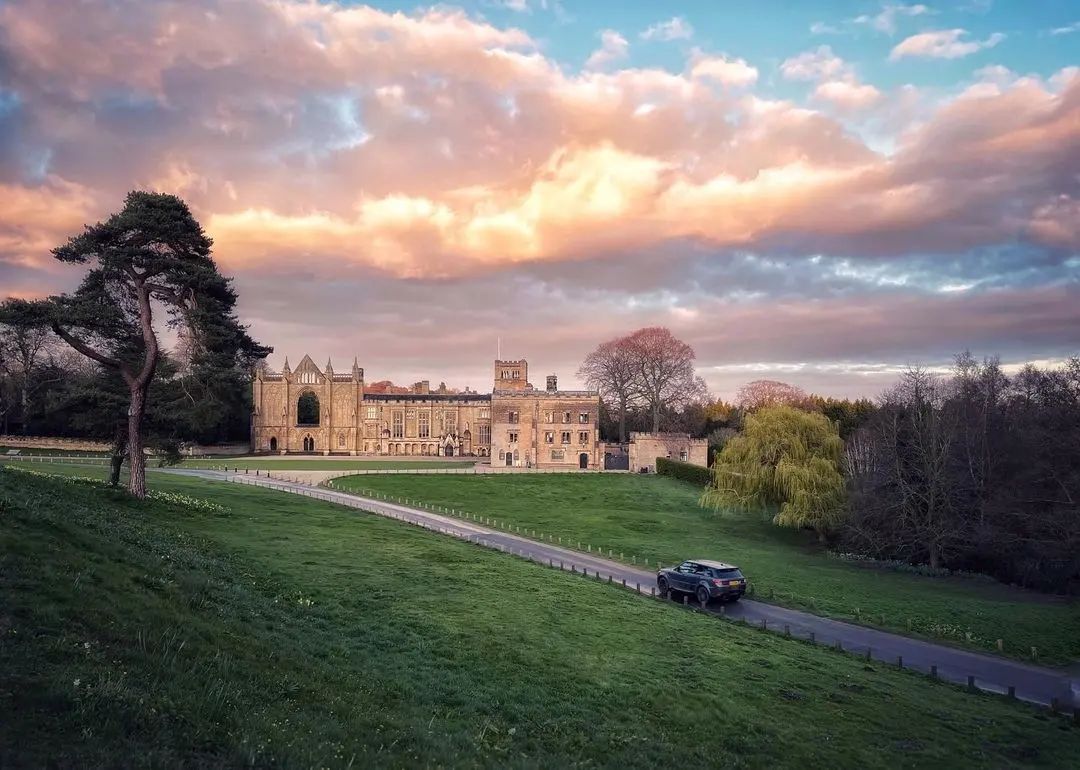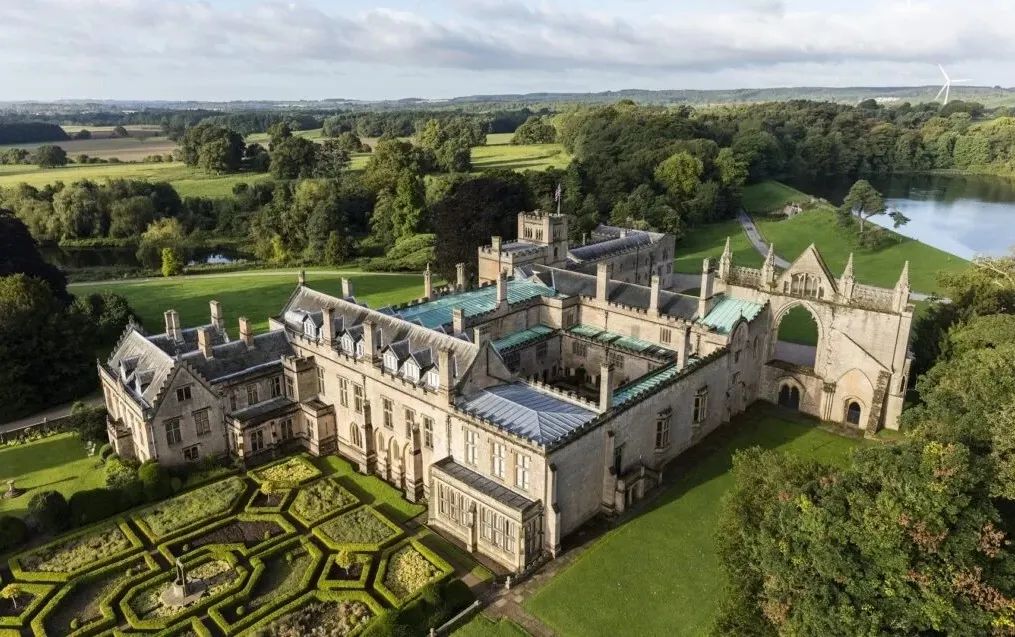 Photos of Newstead Abbey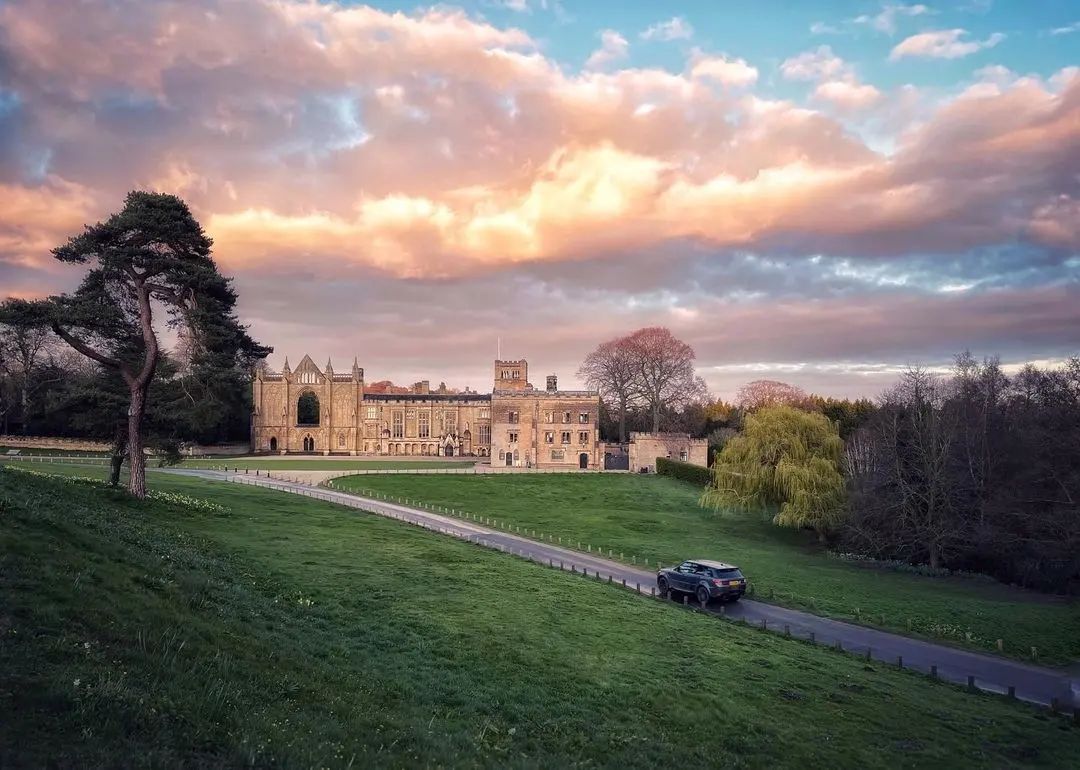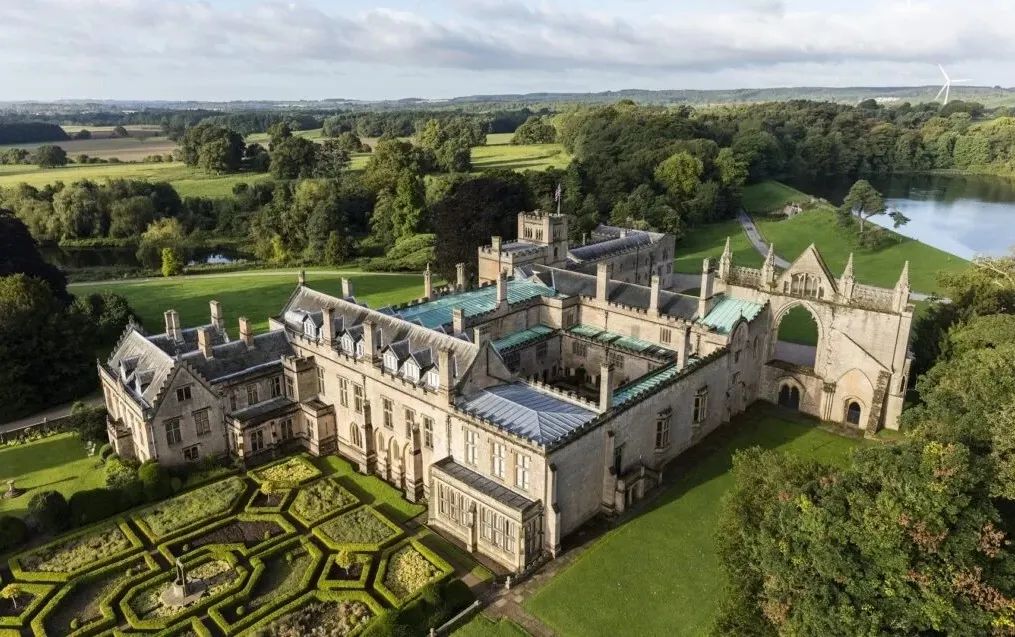 What will students see and do?
Newstead Abbey in Ravenshead, Nottinghamshire, gives schools the chance to combine curriculum-linked workshops with time spent exploring the extensive grounds.
The Abbey was built in the 12th century as an Augustinian priory. The Abbey's most famous resident, Romantic poet Lord Byron, inherited Newstead in 1807 and lived there for two years.
Students from Y1 through to sixth form can learn about the Abbey, Lord Byron and the Romantic poets and will participate in lessons on literary history, creative writing, poetry, art and design and more. The Abbey also hosts study sleepovers and residential visits.
Newstead Abbey's grounds offer ample opportunities for outdoor exploration. Guided and self-guided woodland and garden walks are available. Students can explore the many themed gardens, the fernery, rose garden and expansive lawns. Newstead Abbey sits on 300 acres of parkland, with formal gardens, ponds and lakes (fed by the River Leen), cascades and a Japanese oasis. The landscape includes several follies, including a mock cannon fort on the lake.
Newstead Abbey is also the ideal location for Victorian roleplay sessions. Visits to the great hall, Victorian kitchen and nursery offer experiential learning and a look at what Victorian life was like, above and below stairs.
---
How does the trip link to the curriculum?
School sessions cover various topics in the curriculum for students from Key Stage 1 through to sixth form. Entry-level workshops explore the life and work of poet Lord Byron and Newstead Abbey itself.
KS1 and KS2 sessions are one and a half hours long and can take place in the morning or afternoon. They allow pupils to explore the life of Lord Byron and his pets or the historic Abbey and its artworks. Students will learn about history, creative writing, character development, vocabulary and even comic book creation.
KS2 students can develop art and design skills by exploring patterns found throughout the Abbey. They can also go more in-depth in their study of Lord Byron and the principles of poetry.
KS3 students can study creative writing in the world of Byron, including an introduction to poetry in GCSE anthologies. This workshop also fits the criteria for the Discover, Explore and Bronze Arts Awards.
KS3 students can also explore binary, encoding and Jacquard punch machines. In a 90-minute session they'll learn how these connect to Ada Lovelace, the first computer programmer.
KS4 students can reflect on they Abbey's medieval past, literary history and the life and work of Lord Byron. Curriculum-linked workshops allow students to practise creative writing and explore writing engaging and informative text.
The Byron-focused workshop can be used towards Discover, Explore and Bronze levels Arts Awards.
A GCSE study day offers KS4 students an opportunity to explore creative writing, poetry and the world of the Romantic poets. A team from the Nottingham Trent University English department will lead the workshop, which is ideal for GCSE English Literature and Language students – especially those preparing to begin their poetry section in their GCSE anthologies. It's also a good fit for students wishing to improve their creative writing skills.
'Writing for museums' workshops offer sixth form students a unique view of Newstead Abbey. Students will tour the Abbey with an eye on how museum curators use language to bring to life the story of Lord Byron and his poetry. In this workshop, students will edit their research to create clear, accurate and engaging writing. They'll explore how to use tone and voice to appeal to different audiences.
Subjects covered
---
Teaching resources provided
You can adjust or combine workshops to create a bespoke program that suits your needs. Since the workshops offer curriculum-linked lessons, Newstead Abbey's school facilitators can advise you on class exercises leading up to your visit.
Contact the learning team to discuss your planned programme and the specific resources available. Email schools.programmes@nottinghamcity.gov.uk or call 0115 876 1420.
---
Minimum and maximum group size
Generally, Newstead Abbey requires a minimum of 20 students for each programme. Enquire about making arrangements for smaller groups.
---
Details of risk assessment
Newstead Abbey has earned the Learning Outside the Classroom LOtC Quality Badge. Details of the terrain for garden walks and other outdoor tours are available in the walk guides.
PLANNING
Don't miss our downloadable A-Z guide on completing a risk assessment
---
Facilities on-site
Newstead Abbey consists of the historic home, gardens and grounds. Workshops and tours are conducted throughout the site.
The first floor of the Abbey is accessible by wheelchair. There are accessible toilets near the courtyard.
---
Opening times
Newstead Abbey Gardens is open Monday – Sunday year-round except Christmas Day. Contact the Abbey to check its opening status during inclement weather. Daily hours are from 10am to 4pm. The last admission to the park and house is at 3pm.
Newstead Abbey holds two workshop sessions on weekdays. Session one runs from 10.30am-12pm, with the second session running from 1pm-2.30pm. Longer sessions run from 10am-2.30pm.
---
Pricing
Curriculum-linked workshops vary in price. Half-day workshops (90 mins) costs £5 per pupil, per workshop.
Longer sessions cost £9 per pupil. You may combine workshops for longer visits.
The Discovery in a Day programme (Art Awards) costs £13.50 per pupil and includes a booklet, moderation and Arts Award Certificate (£9 without moderation/certificate).
Special seasonal workshops like the Webb Family's Victorian Christmas session cost £10 per pupil.
Newstead Abbey hosts school sleepovers and residential programmes. Since these are bespoke programmes, you will need to enquire about pricing based on your length of stay and planned activities.
Visiting the gardens is free, but a coach parking charge of £30 may apply.
---
Travel arrangements
Newstead Abbey is about a 20-minute drive from the towns of Derby and Newark-on-Trent. It's around 30 minutes by coach from the cities of Nottingham, Sheffield, or Leicester.
It takes just over an hour to drive to the Abbey from Birmingham and around two hours from Manchester.
For navigation systems, use postcode NG15 9HJ. Entry to the park is through the A60 main gate only.
Coach parking is available on the grounds. A parking fee may apply.
Address
Newstead Abbey, Newstead Abbey Park, Ravenshead, Nottingham, Notts
NG15 8NA
---
Enquire Now
Book your school trip to Newstead Abbey
For information on booking your school trip to this venue, click below.