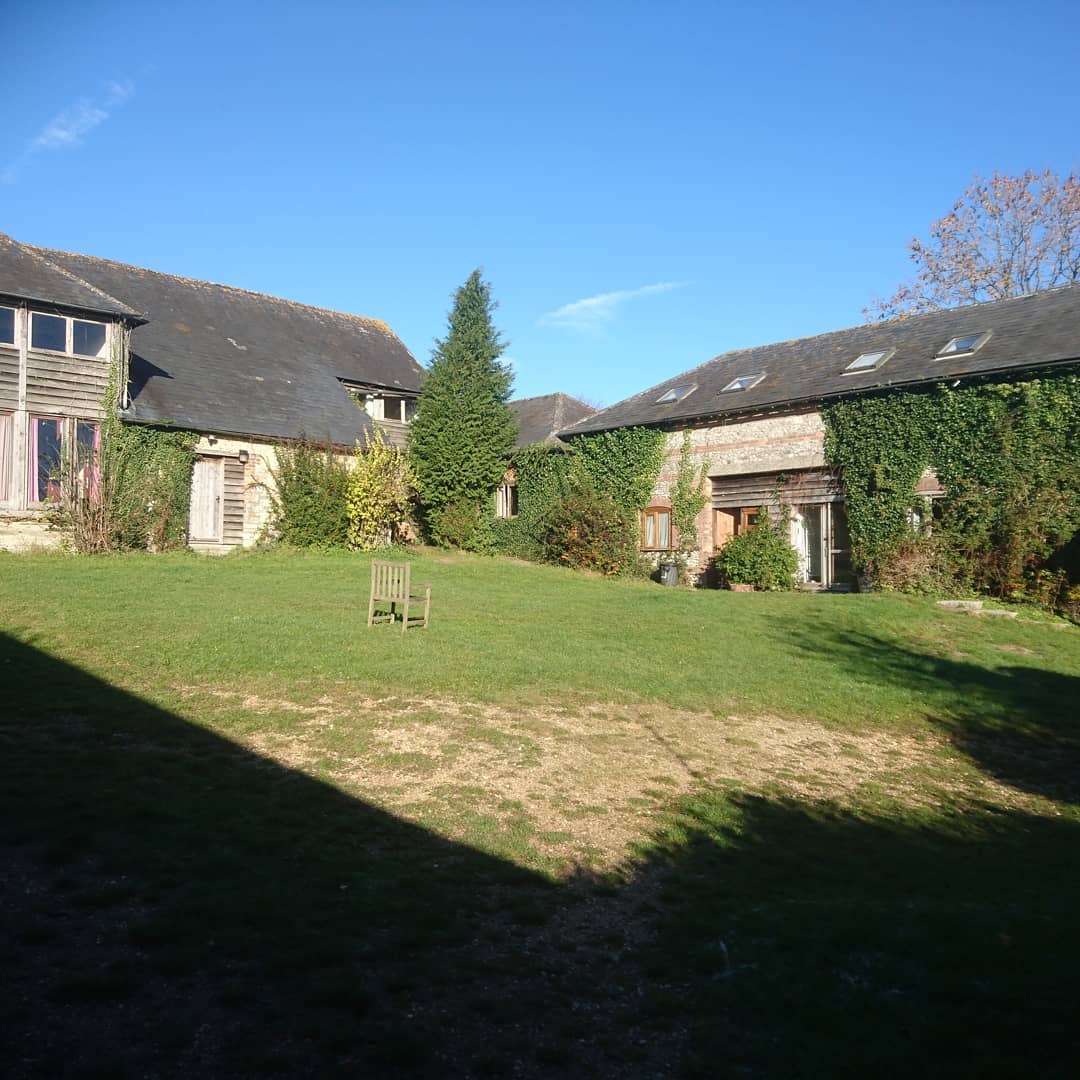 Full View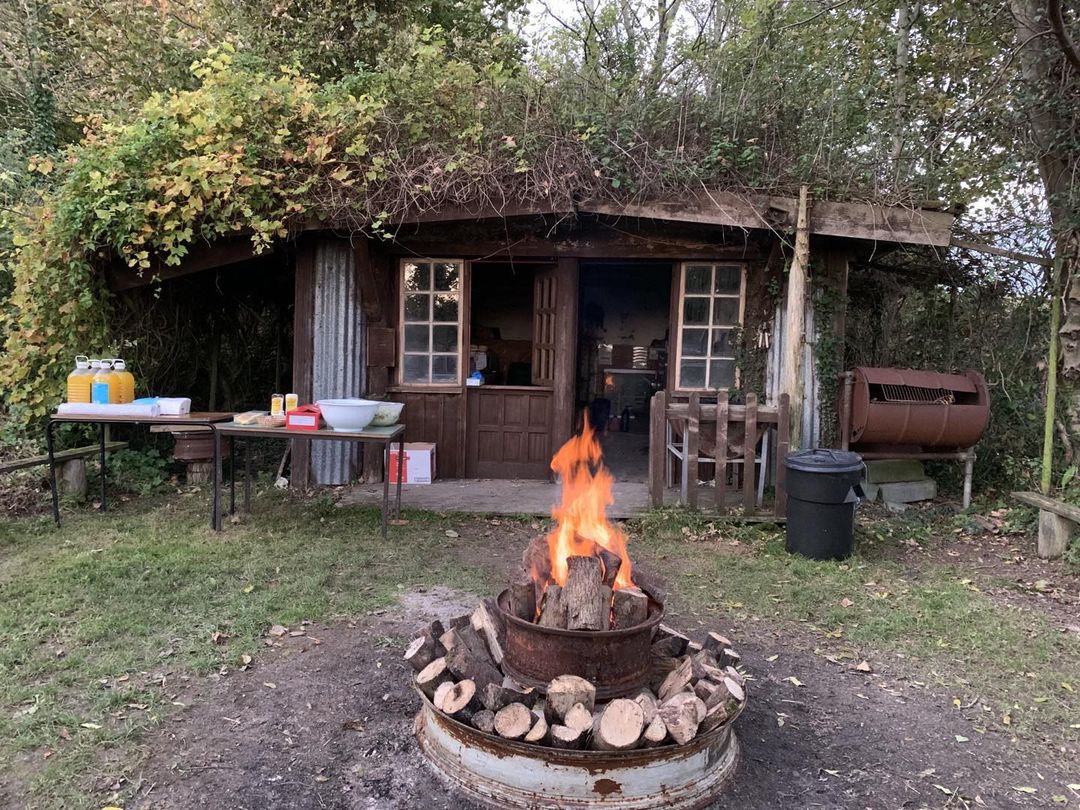 Full View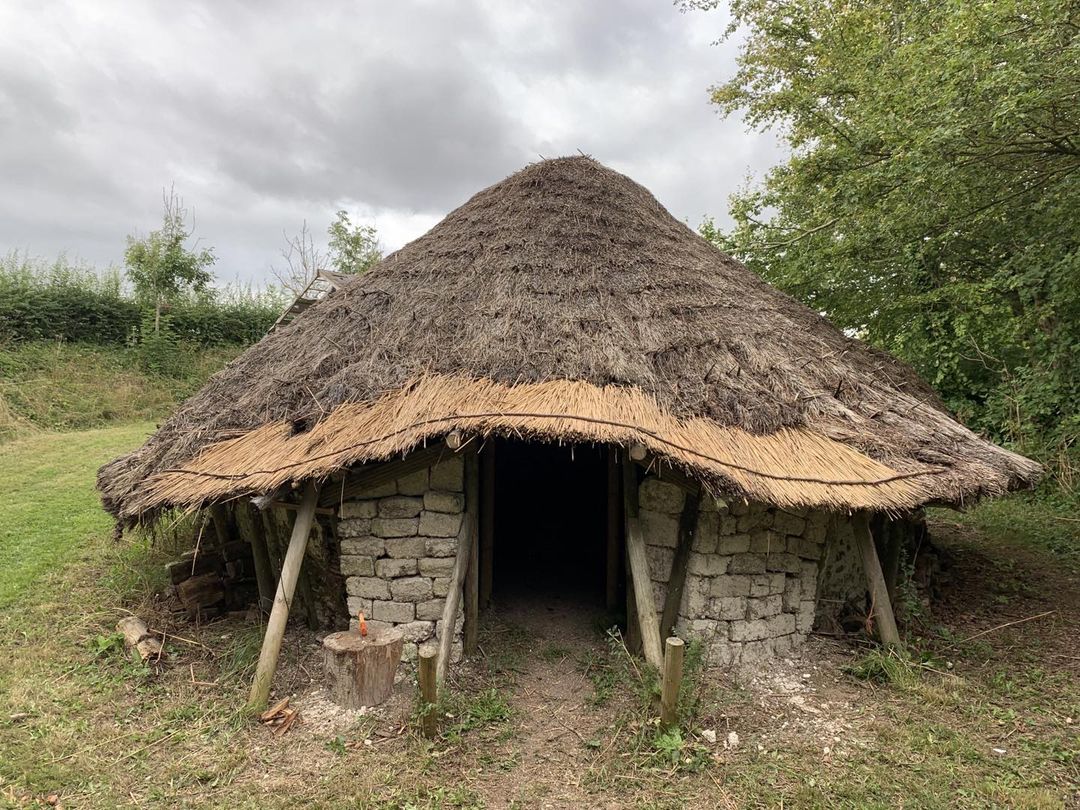 Full View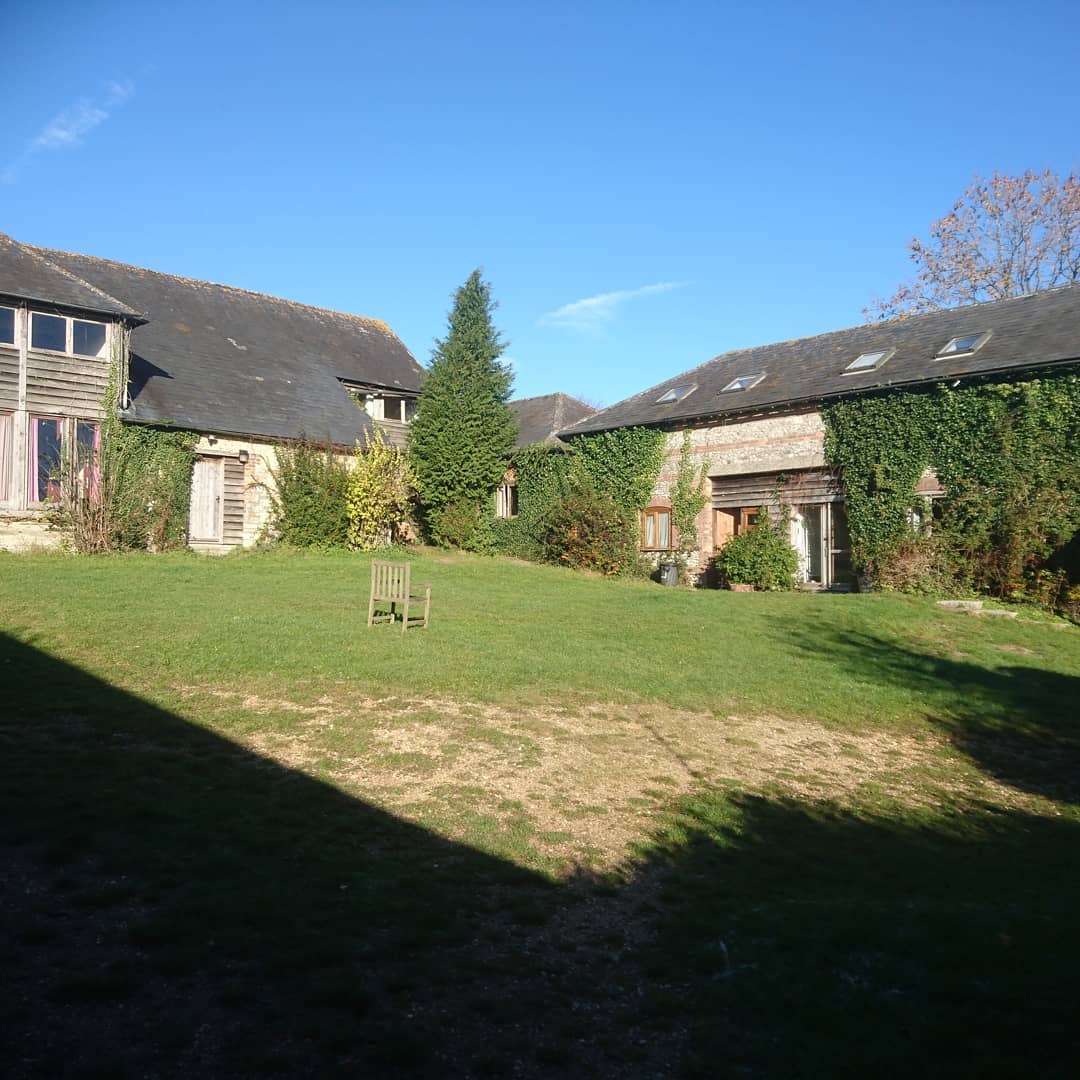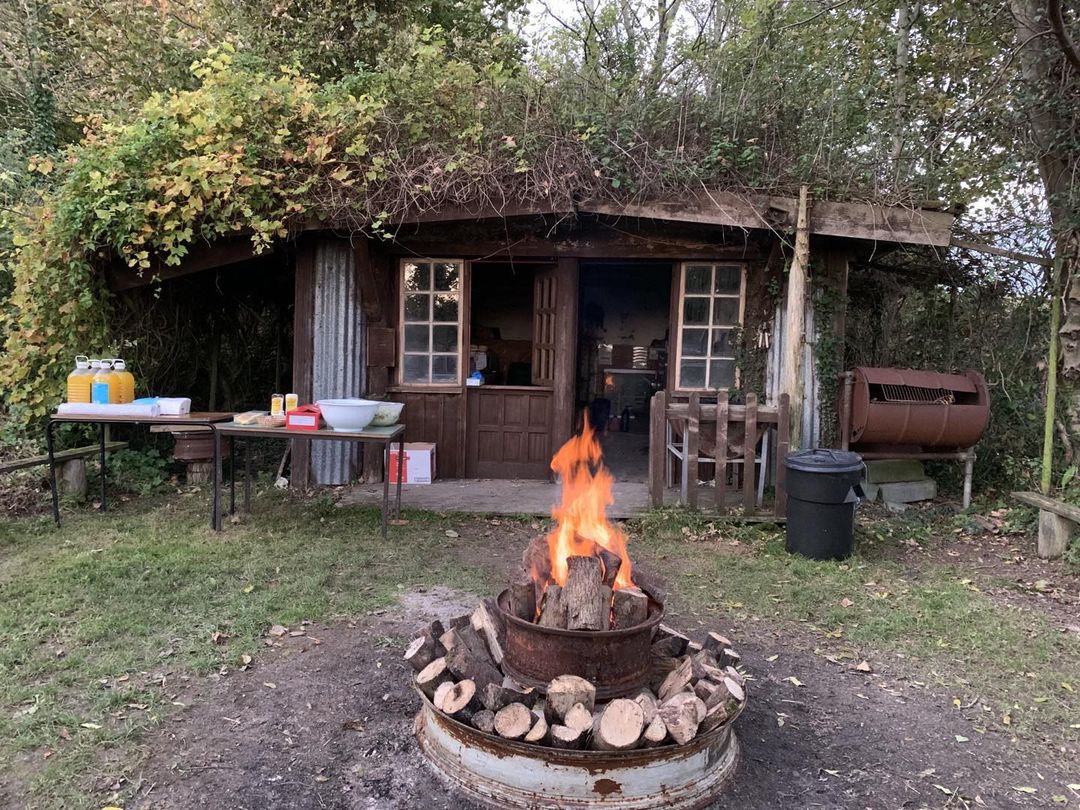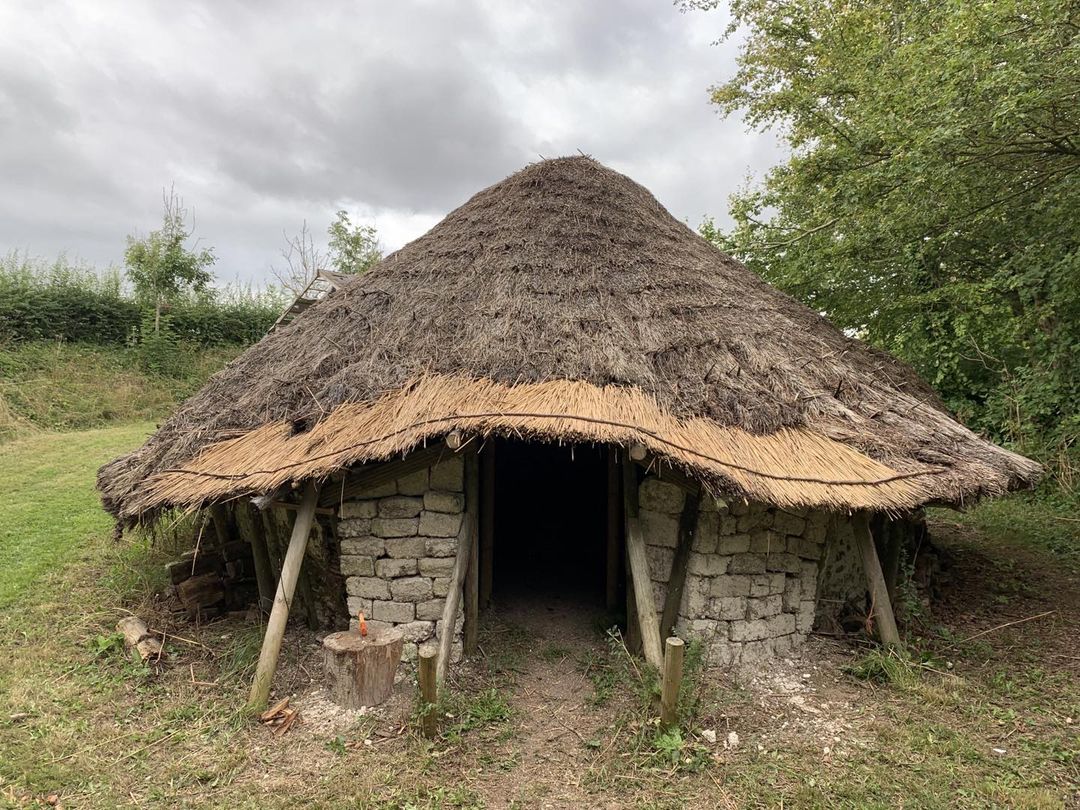 Photos of New Barn Field Centre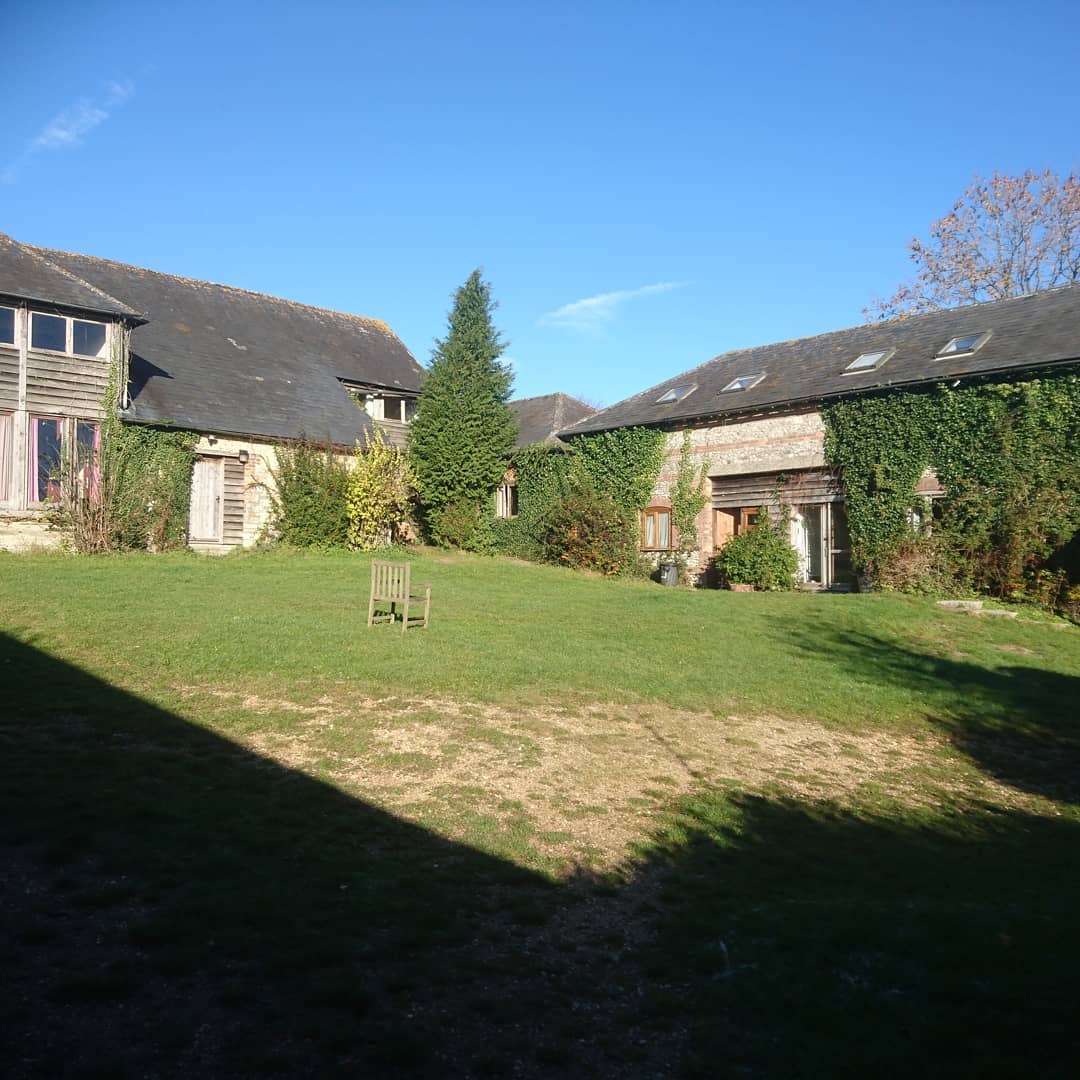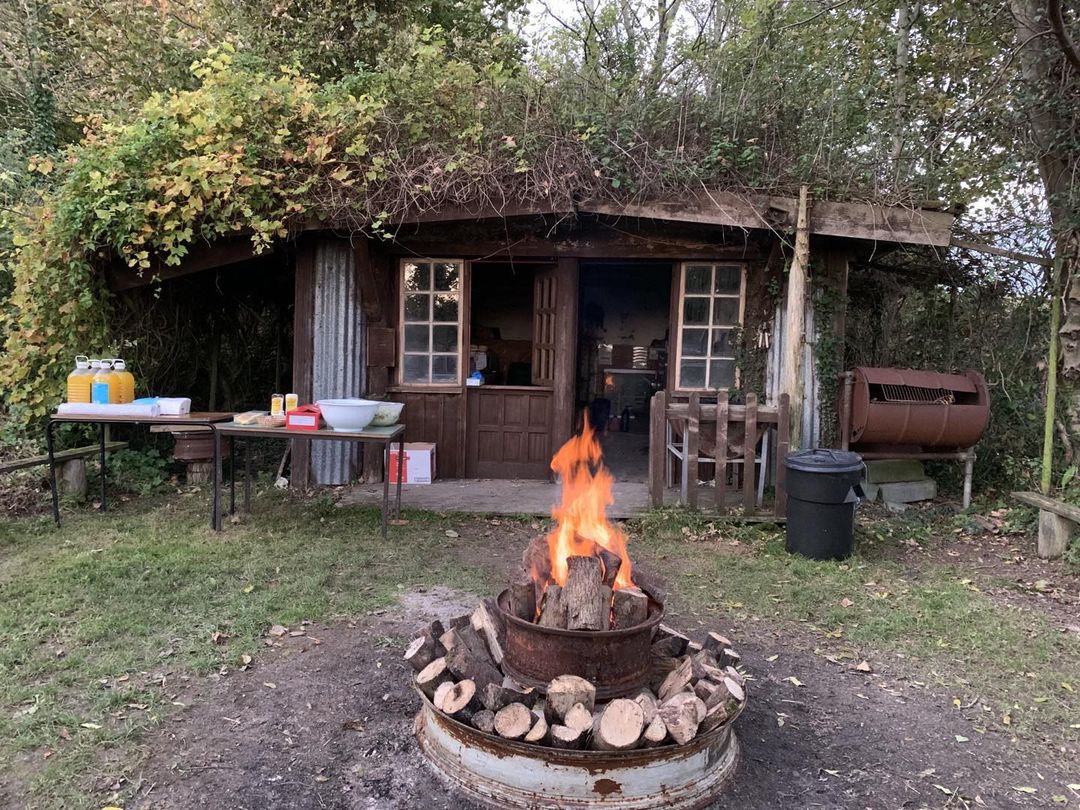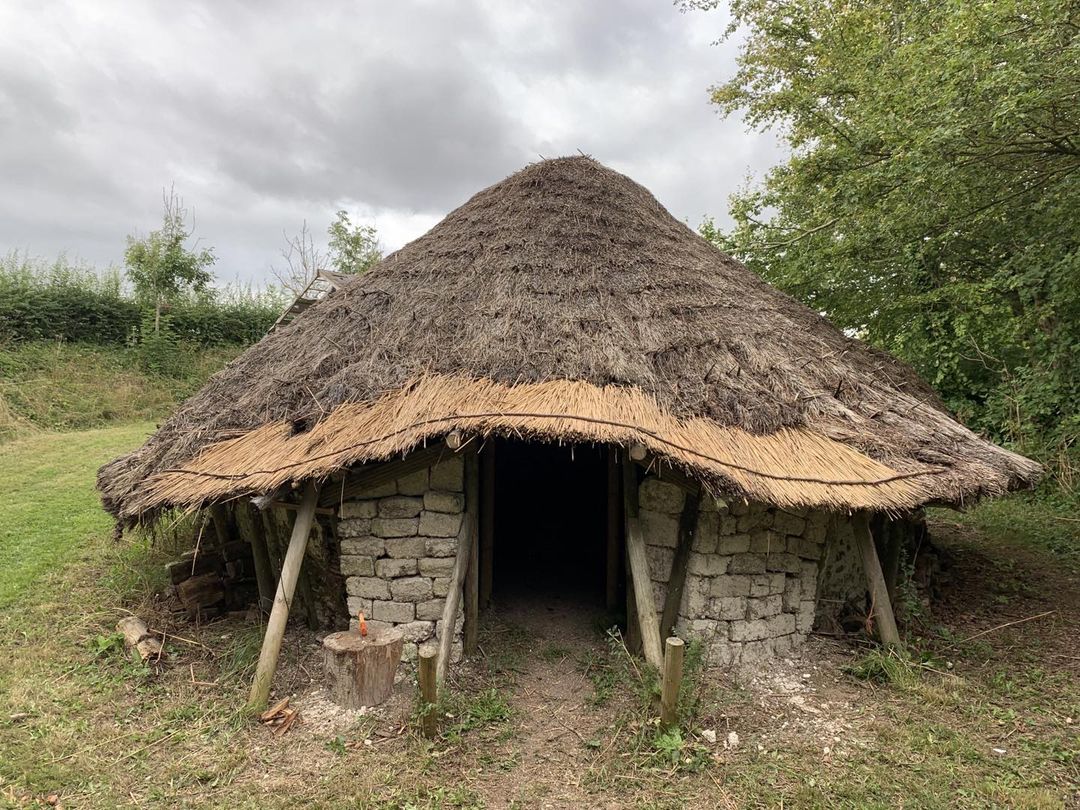 What will students see and do?
New Barn Field Centre is an 18th-century farmstead and 20-acre nature reserve in south west England, near Dorchester. The area represents some of Dorset's most scenic downlands and sits about 20 minutes north of the World Heritage Jurassic Coast.
The centre itself offers a hilltop view of the chalk downs and the village of Bradford Peverell. New Barn Field Centre is a collection of buildings, some dating back 300 years. The cottages, chalk and flint barns and stables have been fully restored. They offer comfortable accommodation for residentials, workshops and study sessions.
This family-operated field centre offers learning opportunities in a natural environment. A school trip to New Barn Field Centre can last from a half-day to a couple of weeks.
In addition to the original buildings, there's a reconstruction of an iron age roundhouse, a wildflower meadow, a three-acre hazel and ash coppice and wildlife ponds. There's also a chance for animal encounters thanks to this venue's collection of farm animals and its wildlife sanctuary for indigenous amphibians and reptiles.
On a day trip, your students might take a guided walk through the woodlands and fields or spend some time pond dipping. These activities offer pupils close encounters with the natural world. Children might spend time learning bushcraft skills, orienteering, or making pottery in the pottery barn. Or you might choose a programme filled with confidence-boosting team-building games and activities.
A New Barn Field Centre school trip can also include an examination of the past through a living history programme. Bring your subject matter to life through recreation and activities that will have pupils learning to march like Roman soldiers or meeting a Celtic chief in his roundhouse.
A residential school trip can include any mix of these activities and more, including campfires, night hikes and even an excursion to the Jurassic Coast.
---
How does the trip link to the curriculum?
New Barn Field Centre offers a selection of Learning Outside the Classroom programmes that take advantage of the geography and history of the area. School trip activities can include a study of habitats, the effects of plastic pollution, living history, crafts, bushcraft and more.
The centre's living history programmes cover all the periods of the 'invaders and settlers', from the Neolithic through to the Dark ages. Its 'Stone Age to the Celts' programme for KS2 groups fits nicely with the national curriculum.
Another option is a wilderness day, with activities like shelter building, fire lighting, bushcraft cooking, orienteering and problem-solving. Wilderness games and lunch around the campfire make this a day of fun and learning.
A 'back to nature' day offers environmental discovery lessons, including river studies, nature walks and pond dipping. Meet the animals, hunt for mini beasts and take part in nature games. You can also include a picnic in the wildflower meadow as well.
Multi-activity days include a mix of activities designed to challenge your students and help them bond and work together. They can be tailored to meet your educational goals.
Subjects covered
---
Teaching resources provided
Centre staff will work with you to plan a bespoke programme to suit your group's learning needs and budget. Teacher packs can be made available to match your planned learning experiences.
---
Minimum and maximum group size
New Barn Field Centre can accommodate school trips of 10-150 pupils. The minimum for residential visits is ten. There is a minimum of 15 pupils for a single-day visit.
---
Details of risk assessment
New Barn Field Centre has earned a Learning Outside the Classroom (LOtC) Quality Badge. This is national recognition that the centre provides high-quality education activities and has achieved effective risk management.
A complete risk assessment is available by email, post or from the centre's website.
Pre-planning trips are encouraged. The staff will walk you through the centre's facilities and discuss learning opportunities and your educational goals. Call ahead to arrange your planning on 01305 268 865.
PLANNING
Don't miss our downloadable A-Z guide on completing a risk assessment
---
Facilities On-Site
New Barn Field Centre consists of a 20-acre nature reserve and a refurbished 18th-century farmstead.
Accommodation is provided in the Barn, Cottages, Hayloft or Betty's lodge and will be solely for your group during your stay.
Fresh, homemade meals are available, with all diets catered for. All meals are provided, from your evening meal on day one.
A ranger is on-site 24-hours a day.
---
Opening Times
New Barn Field Centre is open year-round. Full-day trips generally run from 10am-3:30pm.
There are three timeslots offered for half-day school trips:
– 10am-12.30pm
– 1pm-3.30pm
– 5pm-7.30pm
All visit times are flexible to accommodate your needs.
---
Pricing
Half-day school trips: £8.50 per child + VAT
Full-day school trips: £12.95 per child + VAT
Residential school trip prices are based on the length of your stay and the activities you choose. Centre staff will work with you to craft a programme to meet your budget.
---
Travel arrangements
Driving is the easiest way to reach New Barn Field Centre. It's about 30 minutes from Weymouth, Yeovil, Bridport and West Bay. It takes around an hour to drive from Bournemouth and 90 minutes from Taunton or Salisbury.
The centre can accommodate coaches and minibuses. To drive to the centre, follow Yeovil Road (the A37) from Dorchester. The road is marked with brown signs to help guide you to the village of Bradford Peverell. Once you reach the village, you should drive straight across the staggered crossroads, past the church and follow the track through the farmyard and up the hill to the centre.
When using satnav to drive to the site, centre staff recommend using postcode DT2 9SG to the village then follow the above directions from the village to the centre.
If you are driving to New Barn by way of the A35, do not turn onto the farm track directly off the A35. Instead, drivers should take the A35 to Roman Road or proceed along the A35 toward Dorchester and connect with the A37.
The centre can supply you with local coach quotes and book your transport for you if necessary.
Address
New Barn Field Centre, Bradford Peverell, Dorchester, Dorset
DT2 9SD
---
Enquire Now
Book your school trip to New Barn Field Centre
For information on booking your school trip to this venue, click below.