National Coal Mining Museum for England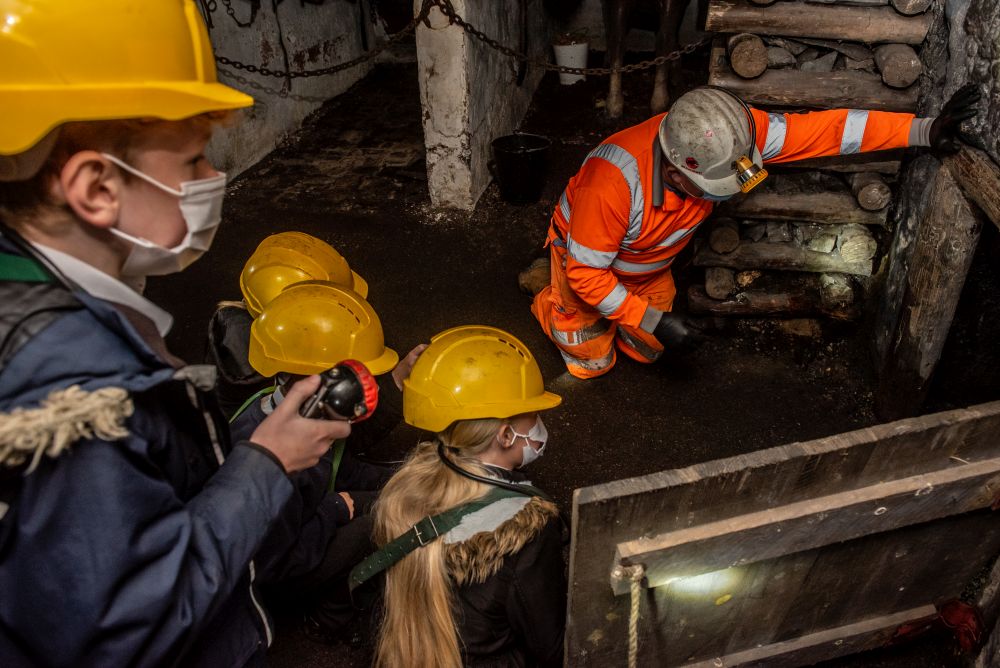 Full View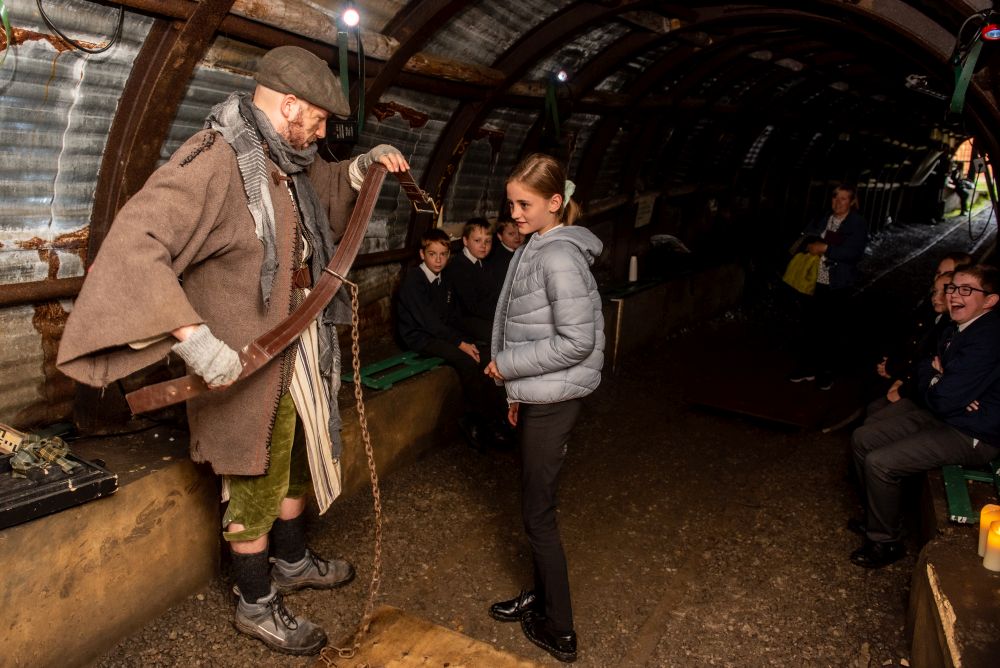 Full View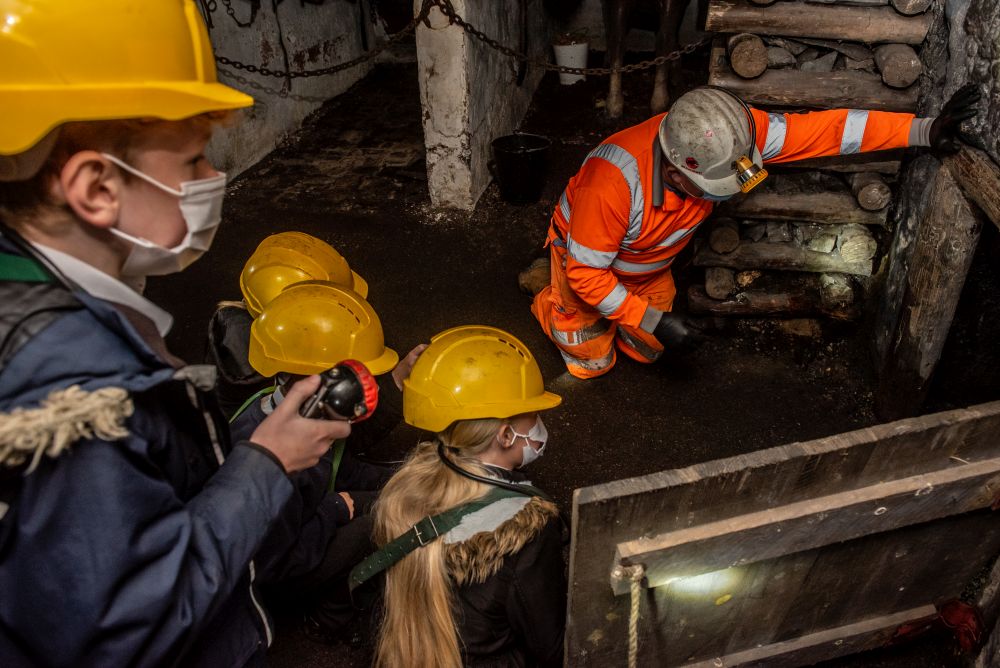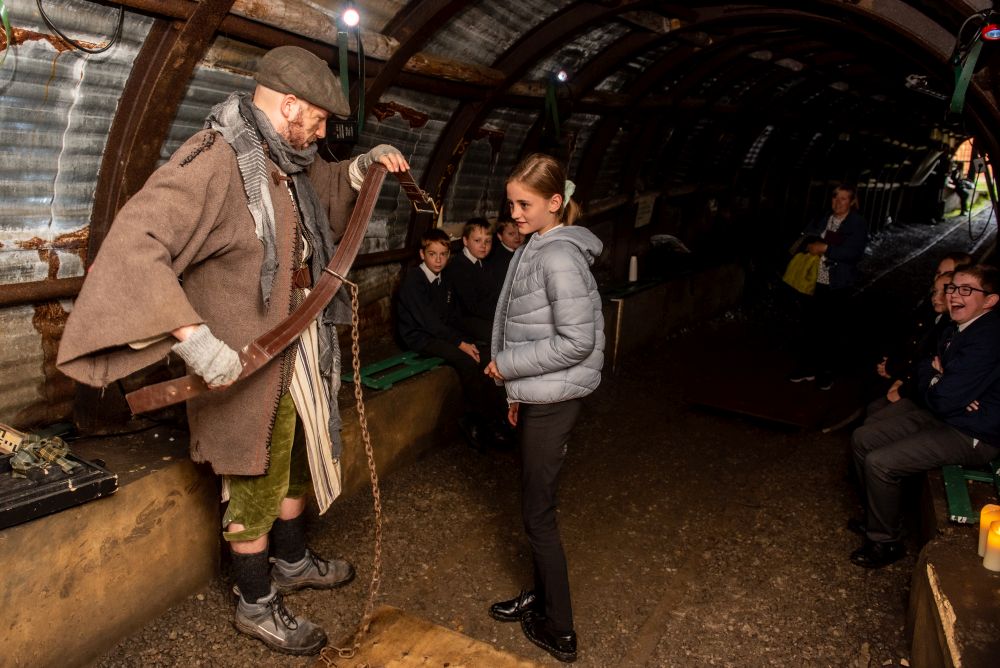 Photos of National Coal Mining Museum for England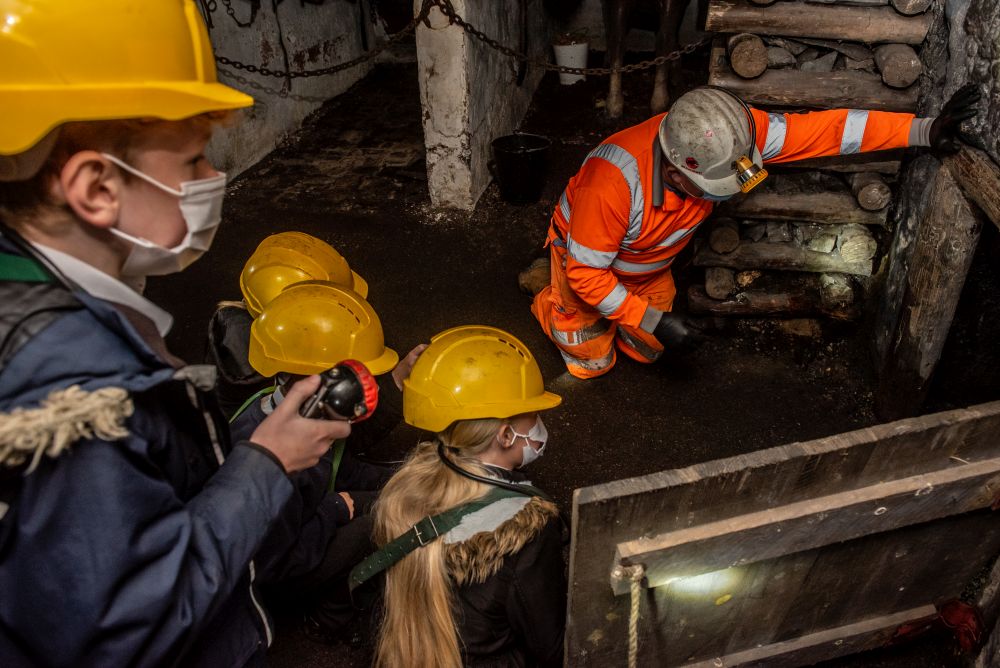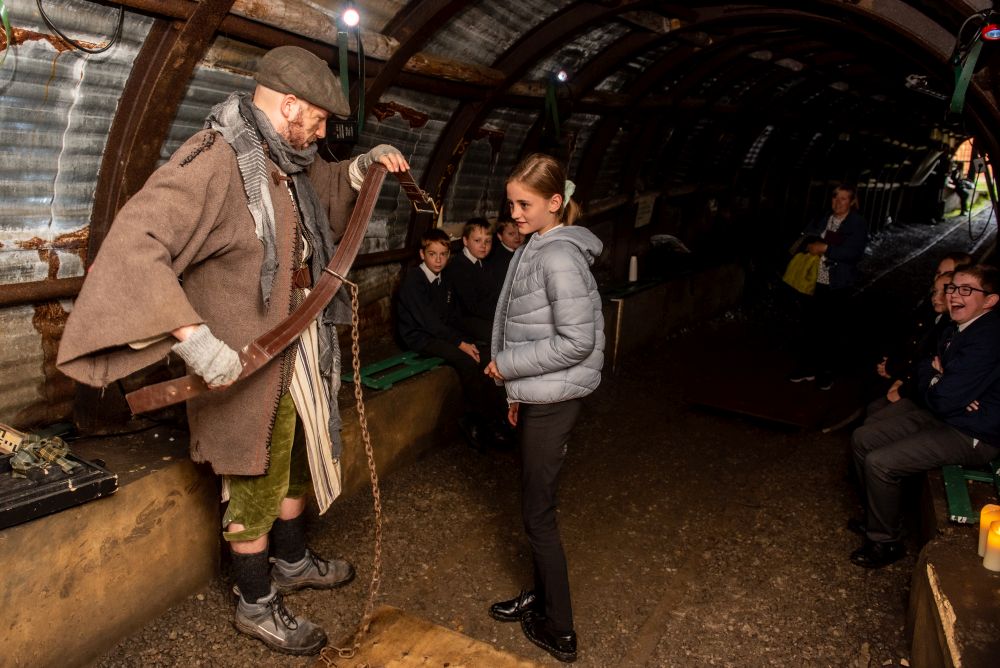 What will students see and do?
Experience the fascinating world of coal mining with a trip to the National Coal Mining Museum in Overton, Wakefield. You'll venture deep underground, meet a former miner, stroke horses and explore over 15 curriculum-linked galleries. Take part in on-site workshops themed around history or science, or undertake a self-led visit.
One of the main attractions at the National Coal Mining Museum is the coal mine tour. A former miner will lead your group, taking the children on a journey through 180 years of mining history. Your group will descend 140m underground in a cage lift. After that, you'll learn all about the role of pit ponies, miners and how modern machinery changed mining forever.
After your tour you can visit the Mining Lives exhibition, which will bring the people at the heart of the coal mining industry to life for your students.
The Victorian Gallery will help students learn how legislation changed the face of coal mining in England forever. They will learn about the Coal Mining Act of 1842 and how it impacted the lives of children and women.
The Technology Gallery brings STEM to life for learners. They will learn how engineers developed machines to cut and transport coal. It includes an exhibition on the development of the safety lamp, which allowed miners to work in the darkness of the pit.
Students will also visit the Pithead Baths, an innovation only added to the mine in the early part of the 20th century. This facility allowed the miners to shower before returning home.
Pupils will also see the medical centre, where the pit nurse would attend to any casualties.
The Boiler House gives students a chance to learn more about the industrial heritage of Britain. When the museum was a functioning colliery, steam power ran huge machines, such as steam winders and colliery fans. Children will learn about the engineering behind the use of steam power.
---
How does the trip link to the curriculum?
The museum caters brilliantly for both history trips and science trips. A history-themed day will focus on the Victorians. Science-themed days can focus on rocks and fossils, or try the explosive 'Science Show' workshop.
Students will also learn about geology, the coal industry and the geography of the UK. Additional activities allow you to cover PE and art and design curriculum objectives.
Subjects covered
---
Teaching resources provided
Class visits to the museum are teacher-led on the surface, with a guide for the underground tour. The following resources are available, which you can either download or book ahead of your visit:
– Interactive map – includes videos and factsheets regarding every part of the museum.
– Teacher gallery guide – prompts for self-guided tours of the museum's galleries. This will provide you with the background to the exhibitions, key questions to ask your students and 'Can you find?' activities.
– Loan boxes – these boxes can be borrowed from the museum for a charge. They make a great introduction to coal mining prior to a visit to the museum. They include a variety of artefacts designed to stimulate learners' interest.
– Virtual workshops – these workshops allow you to explore the museum from the classroom. This links with the English curriculum for spoken language development as well as the history and science curricula.
Virtual Sessions – these are bookable in advance. A rocks and fossils virtual session will develops students' understanding of the geology of coal. Other virtual sessions include 'Meet a Miner' and 'Victorian Miner'.
---
Minimum and maximum group size
Party sizes are limited to six visitors per underground tour. This means that every five children will require one accompanying adult.
Class groups are welcome and there is no upper limit on visitor numbers. Contact the museum well in advance of your visit to book your coal mine tours.
---
Details of risk assessment
Details of risk assessments are available on request from the museum.
PLANNING
Don't miss our downloadable A-Z guide on completing a risk assessment
---
Facilities on-site
The museum is located on the site of a former working colliery. The original buildings remain in place to help visitors understand how it worked.
Tours around the 140m deep underground mine are available for pupils aged five and over. The original colliery buildings contain exhibits about the history of the mine and the coal mining industry.
There is a learning space where activities such as arts and crafts for school parties can be arranged. Contact the museum before your visit to arrange activities appropriate for your students' age group.
Outdoors there is an adventure playground where children will enjoy blowing off some steam. There are slides and a zip line among other mining themed activities to keep kids occupied.
For younger ones, there is a soft play area. The 'Little Diggers' allotment-themed soft play space is perfect for under-fives.
Additional facilities include:
– Special exhibitions gallery
– Library with mining-related books for all ages
– Indoor picnic area
– Cafe
– Gift shop
– Toilet facilities
---
Opening times
The museum is open Wednesday-Sunday. Summer hours are 10am-5pm and winter hours are 10am-4pm.
Underground tours take place between 10.15am-3.30pm.
---
Pricing
A self-led surface visit and underground tour) costs £60 per 30 students, plus a booking fee of £2 + VAT per child. Additional children are charged at £2 each.
A self-led surface visit with no underground tour is £2 + VAT per child.
Interactive workshops cost £105 per 30 students, plus a booking fee of £2 + VAT per child. This includes an underground tour. Additional children cost £3.50 per head.
---
Travel arrangements
The museum is easily accessed by road and has ample parking for cars and coaches. Use the postcode WF4 4RH in your sat nav.
Bus services also connect it with Huddersfield and Wakefield. Take the Yorkshire Tiger 232 service from either location and alight at the Reindeer pub. The museum is a few minutes' walk away.
The closest mainline railway station is Wakefield Westgate. From there, you can take the 232 bus to the Reindeer pub, close to the museum.
Address
Caphouse Colliery, New Road, Wakefield, West Yorkshire
WF4 4RH
---
Enquire Now
Book your school trip to National Coal Mining Museum for England
For information on booking your school trip to this venue, click below.