Dukeshouse Wood – Kingswood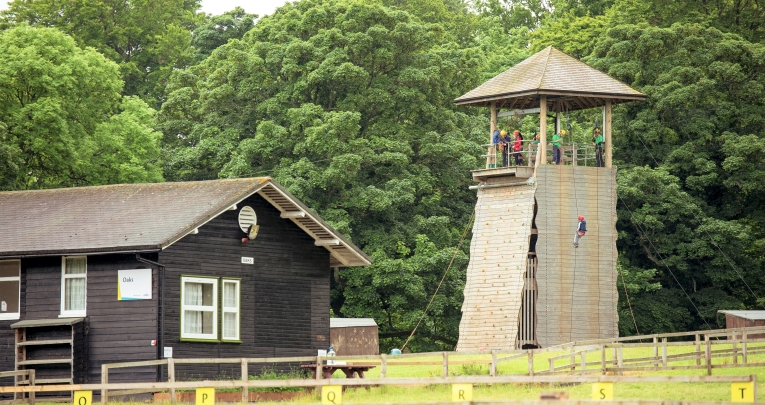 Full View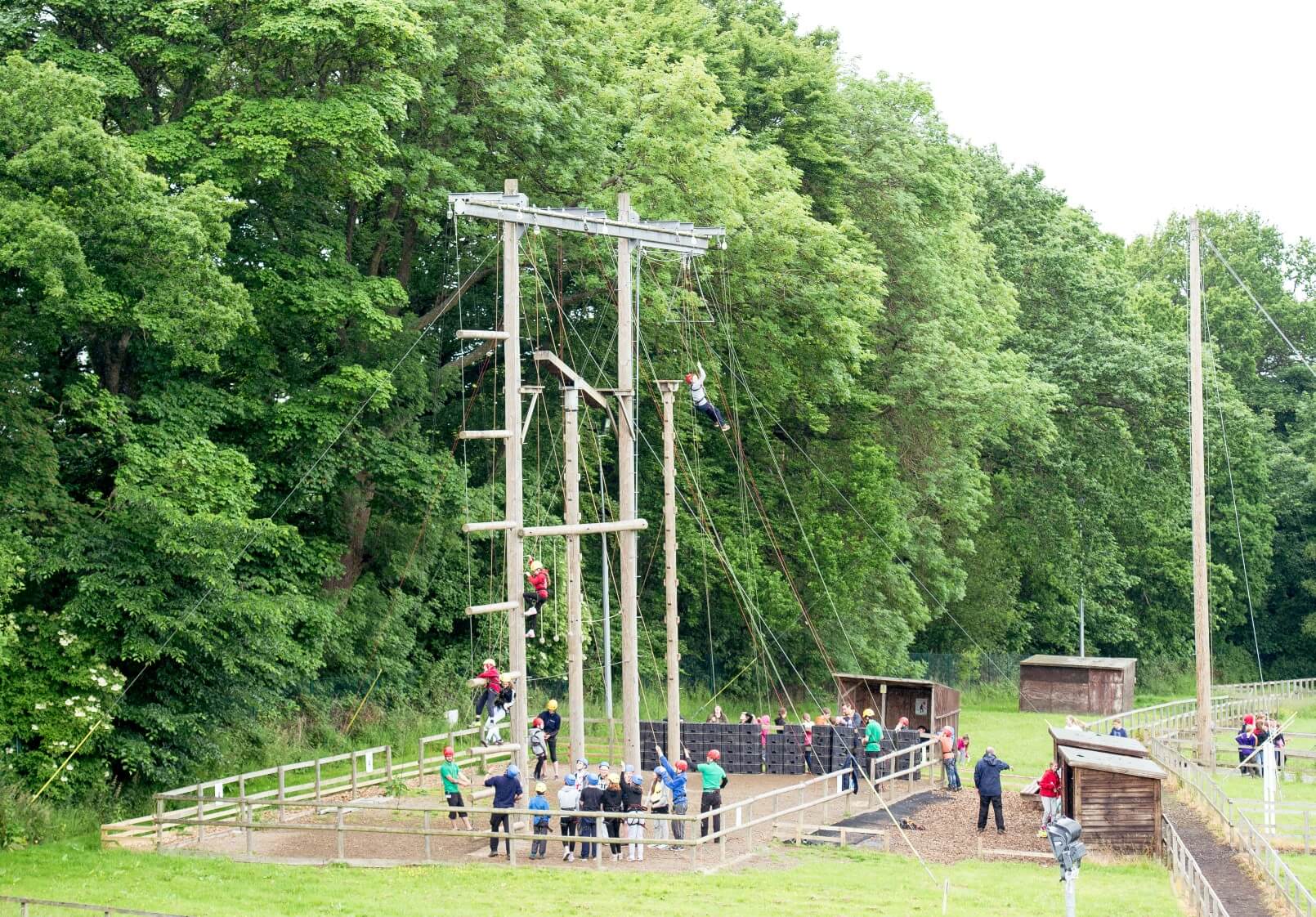 Full View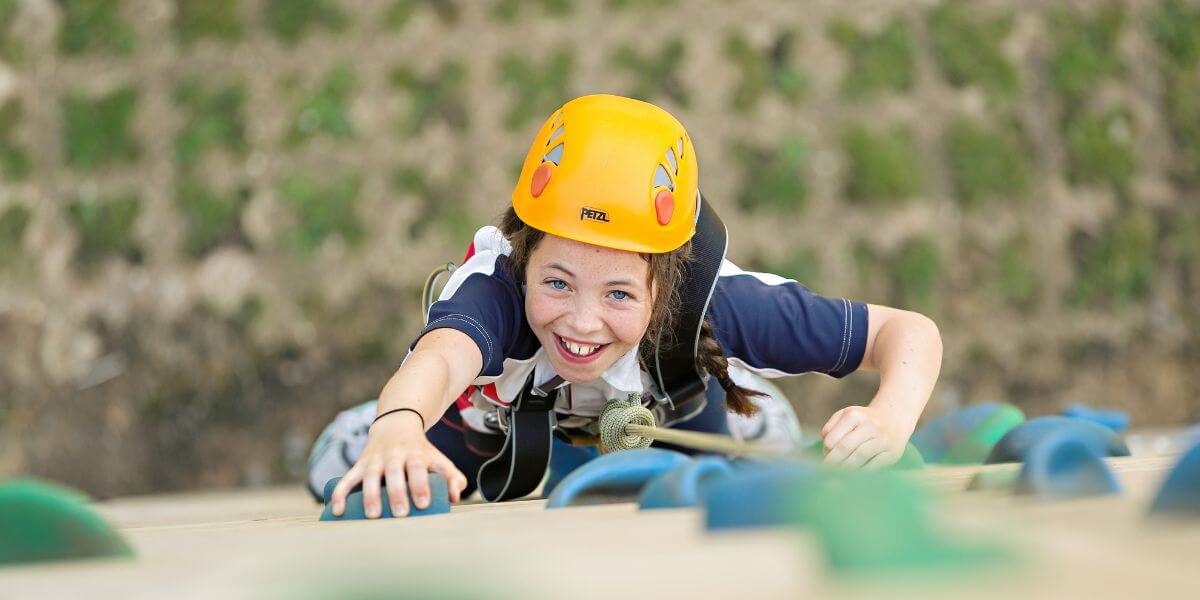 Full View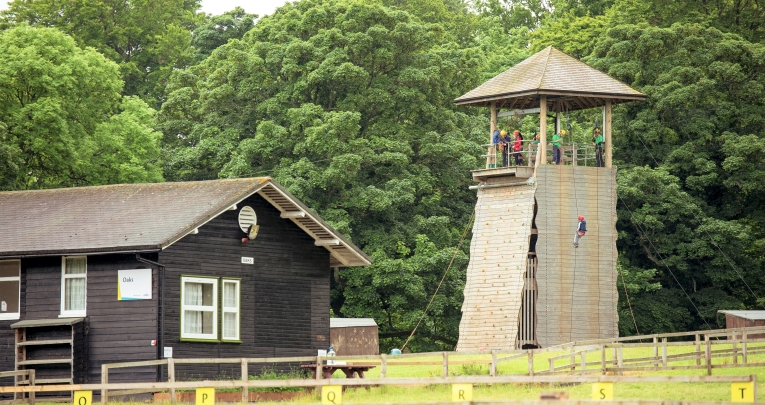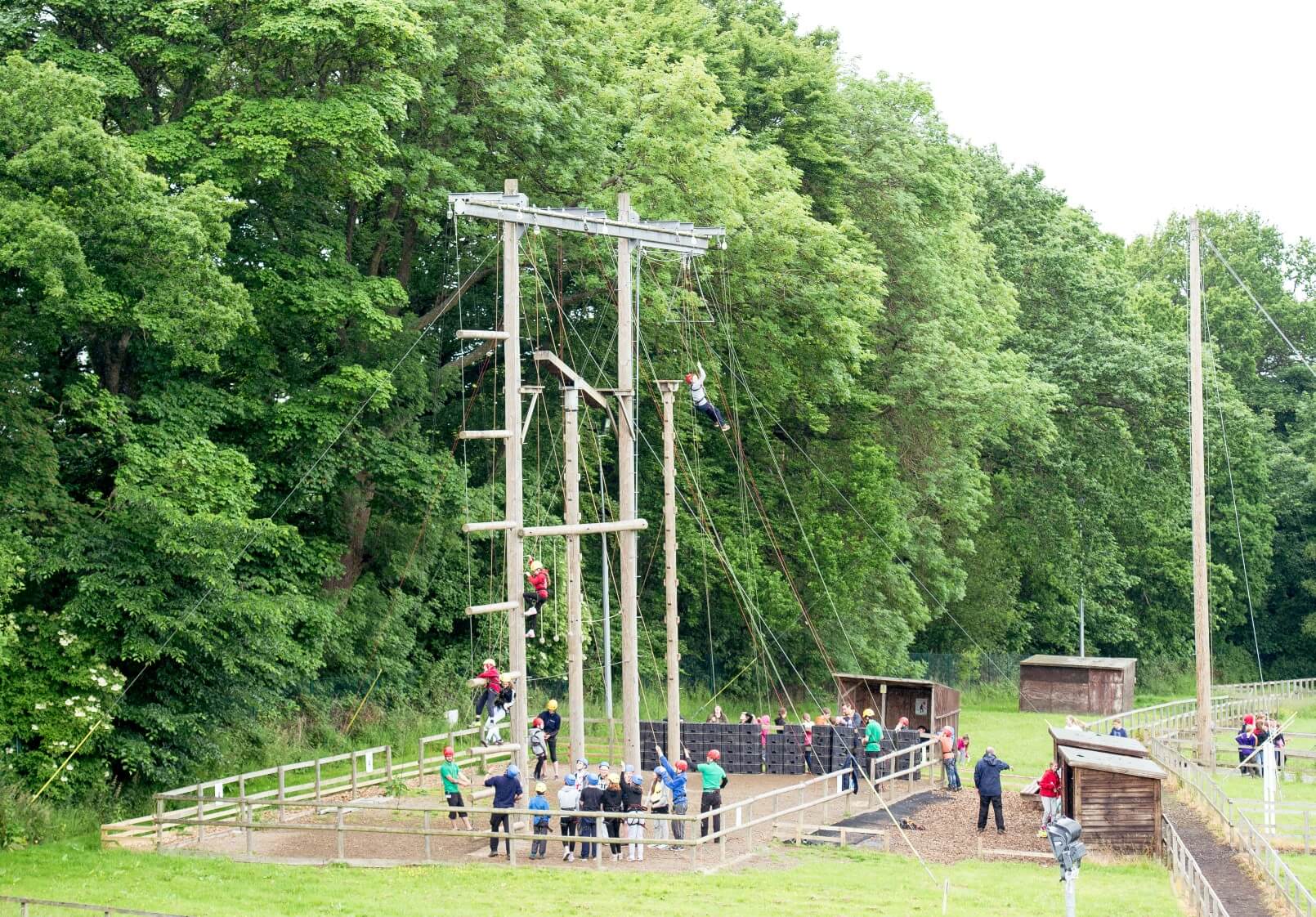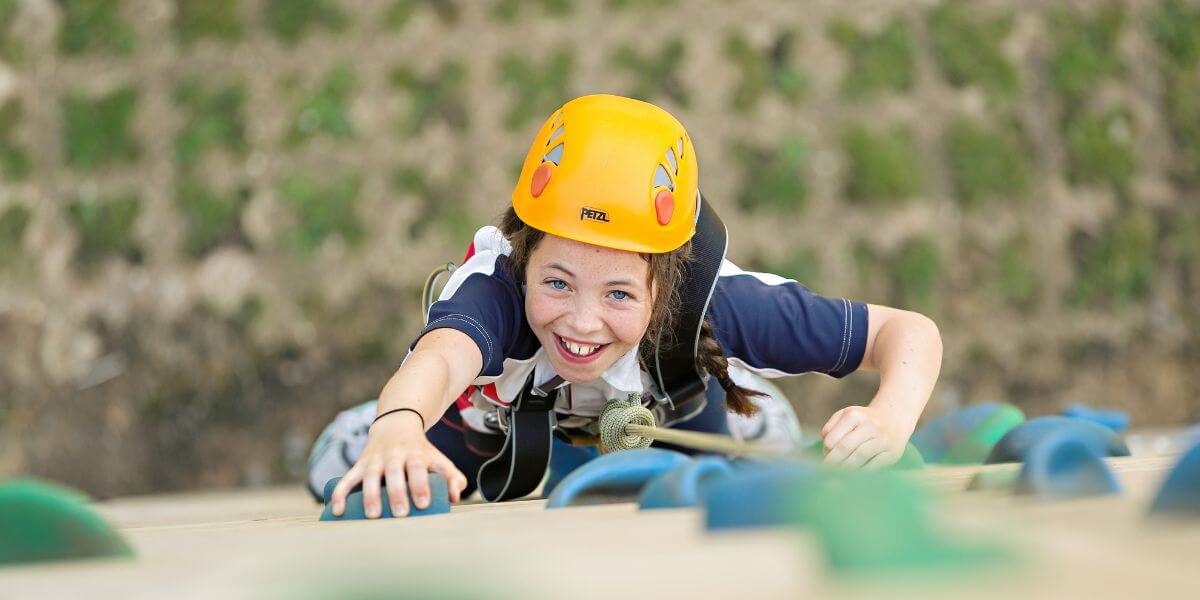 View All Photos
Photos of Dukeshouse Wood – Kingswood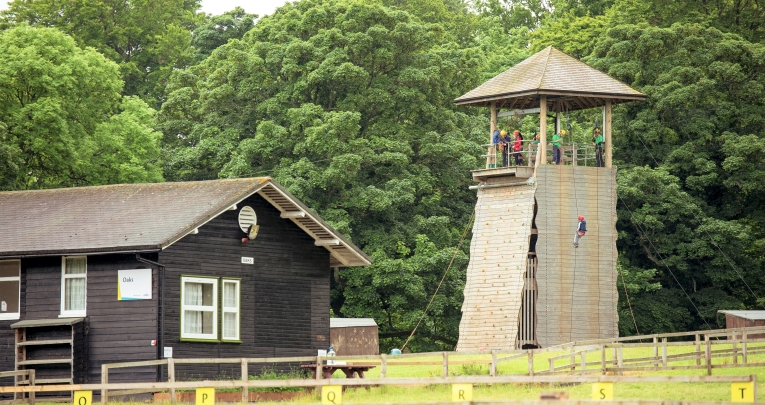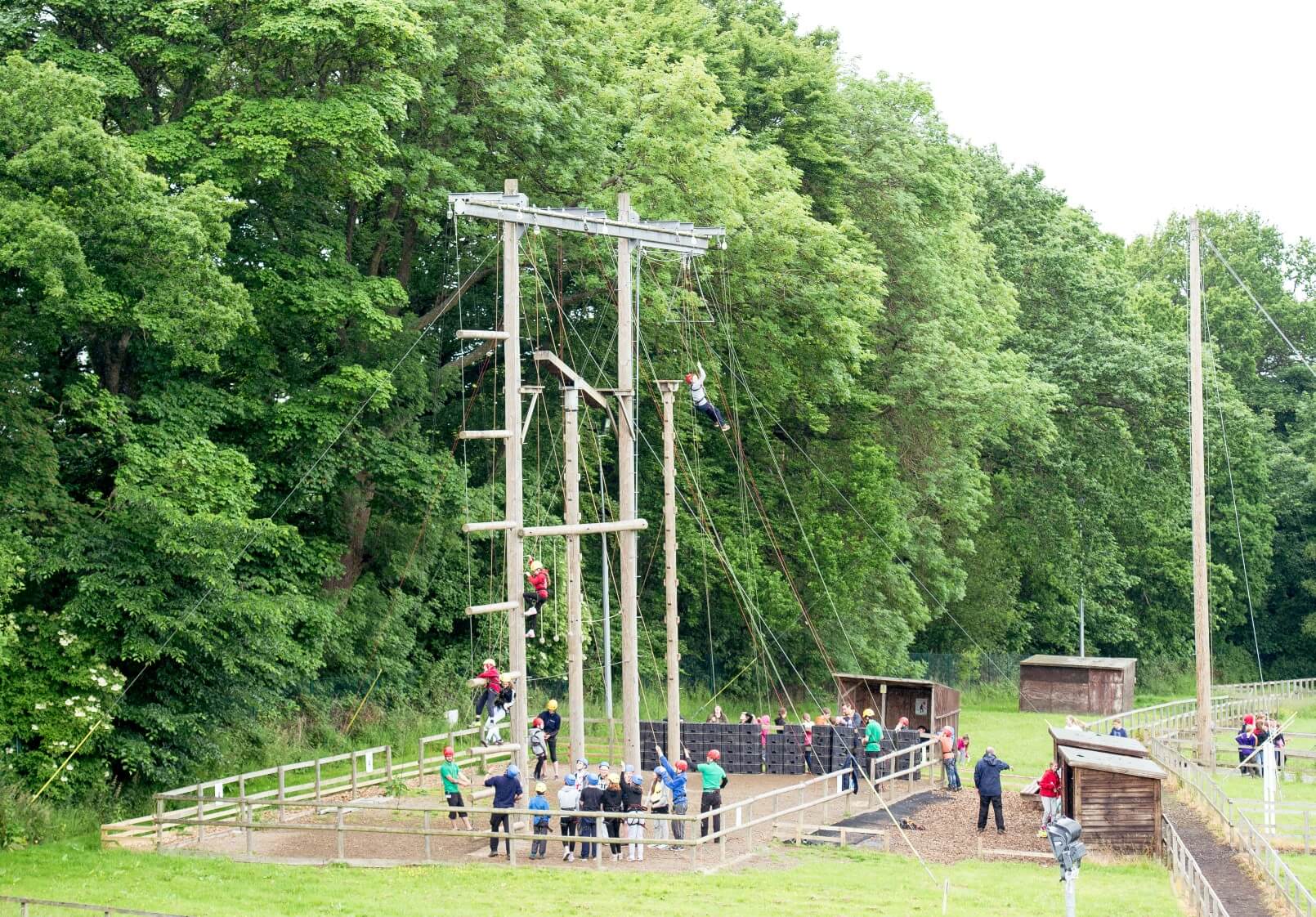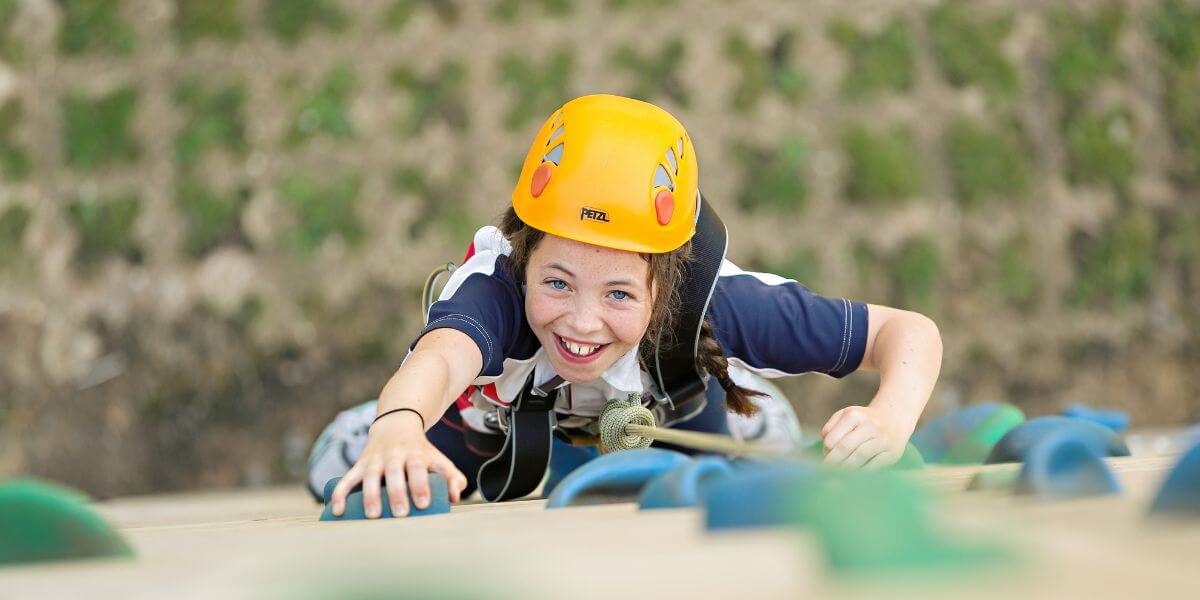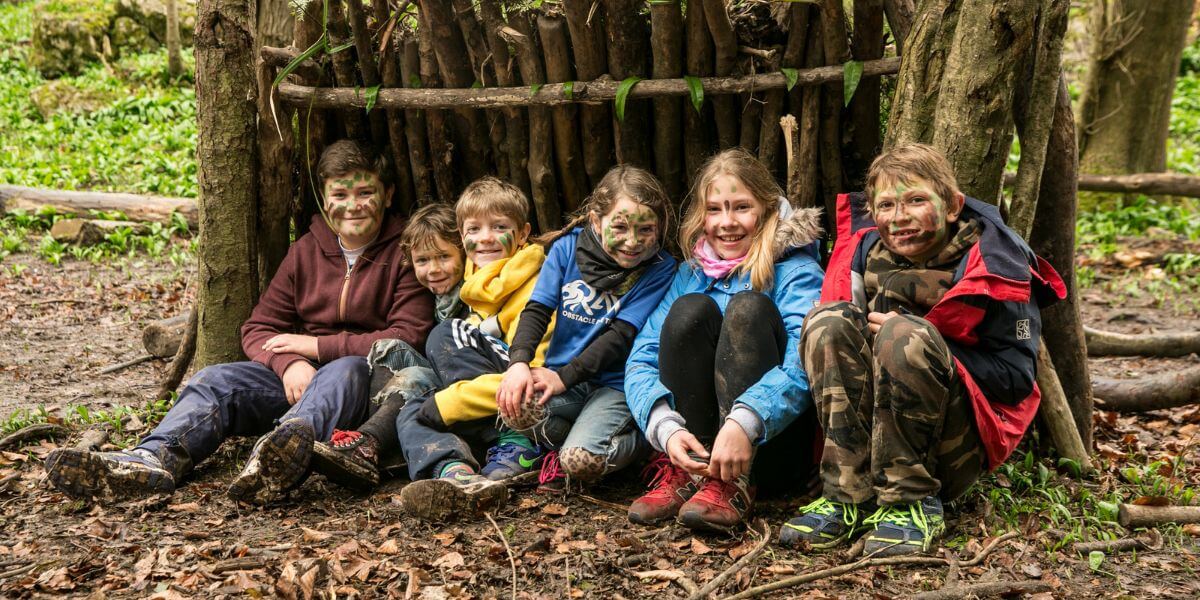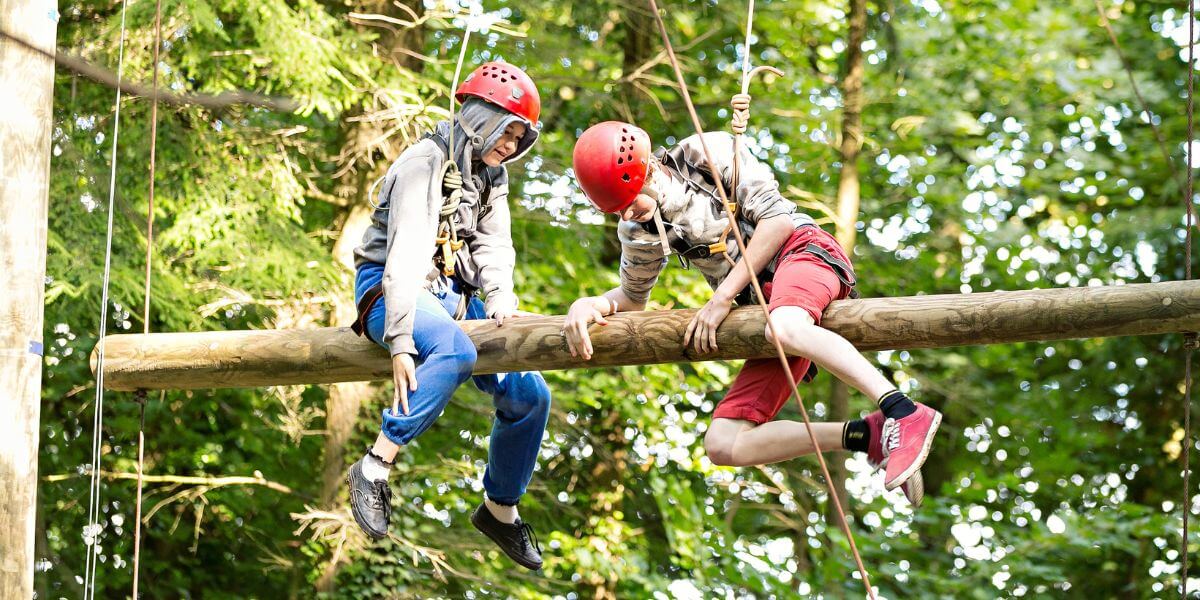 What will students see and do?
Nestled in private woodland on a beautiful fellside, just outside of the suburbs of Hexham, Dukeshouse Wood is approximately 30 minutes from Newcastle, just an hour from Carlisle, and a short distance from Hadrian's Wall.
This activity centre provides the perfect setting for nature walks, orienteering and bushcraft activities, and during their stay, students have access to 100 acres of woodland, so there is plenty of exploration and adventure to be had.
Dukeshouse Wood also boasts an 18-acre adventure park with high ropes, zip wire and a 3G swing for some fantastic adrenaline-filled activities. Abseiling is taught at the centre and there is also an activity barn with indoor climbing wall.
---
How does the trip link to the curriculum?
Kingswood offers a range of educational outdoor adventure programmes that are suitable for all key stages. Integrating a variety of curriculum content within activities and working with teachers to bring subject content to life, Dukeshouse Wood also supports GCSE and A level field work studies on woodlands, sustainability and 'mini beasts'. 
For key stages 1 and 2, pupils explore and learn about natural landscapes, develop their creative writing and numeracy skills, and improve their verbal reasoning and confidence by taking part in discussions about topics such as conservation and sustainability. 
Kingswood has adopted a 'challenge by choice' philosophy, incorporating a balance of outdoor adventure experiences matched to the capabilities of the learners.
Activities are designed to be exciting but not too far removed from pupils' everyday experiences. This is to provide relevance for home and school life, acting as a motivator for personal growth.
Self-reliance, communication skills and teamwork are developed by reflecting upon and sharing information about challenges that require effort and perseverance. This type of strength-based learning allows participants to learn as much from their unsuccessful activities as they do from their successes. 
Subjects covered
---
Teaching resources provided
1. Lesson plans are linked to learning outcomes and clear curriculum links are made for teachers in various subjects. Kingswood also provides teachers with after-trip lesson plans and materials that can be used in their own classrooms.
2. 'Make the Most of Your Residential' booklet. In this guide Kingswood suggests methods for making direct links from the centre's activities to the curriculum through extension activities which incorporate science, maths and drama amongst others.
3. Kingswood has developed a user-friendly online portal called Trip Planner for organisers. Everything is available on this portal (lesson plans, etc.) and with a login system.
4. Kingswood also offers schools a unique 'confidence tracker' tool, created in partnership with insight specialists Spike and with counsel from Dr Alice Jones Bartoli and Professor Justin Dillon, to enable them to evidence and evaluate the success of a trip.
This is a fantastic take-home to share with parents or carers after a trip and can also form a wider project on character education or development.
For English language learning trips, Kingswood also provides:
1. Pre-arrival academic testing to ascertain ability before arrival, so groups can jump straight into lessons from day one.
2. A certificate of attendance for those who take the English language course and a report on their individual progress, to help them record and continue their studies back home.
---
Minimum and maximum group size
Any group size can be catered for. There is no minimum group size and providing there is availability, the maximum is the full centre capacity, splitting into smaller groups (maximum of 15) for activities. Dukeshouse Wood's capacity is 416.
---
Details of risk assessment
All aspects of Kingswood's operation are subject to risk assessment by their own in-house team. These are individuals who are qualified and experienced in outdoor education, adventurous activity and health and safety.
The content of the risk assessments is subject to further review and scrutiny by external technical advisors, statutory regulators and inspectors from the British Activity Providers Association.
All of the risk assessments are reviewed on an annual basis as a minimum but may be subject to additional review and updates following incidents, external inspections, feedback from user groups or changes to operational practices.
PLANNING
Don't miss our downloadable A-Z guide on completing a risk assessment
---
Facilities on-site
Outdoors: 18-acre adventure park with a challenging high ropes course, zip wire, 3G Swing, archery field, aeroball, obstacle course and much more
The extensive private woodland is perfect for nature walks, orienteering and bushcraft
Indoor activity barn used for fencing, climbing and problem-solving initiatives
After a long day adventuring, your group can enjoy a movie night in the onsite cinema
Other facilities include indoor classrooms, party-leader lounges and a communal diner
Accommodation: en-suite dormitories with accompanying rooms for teachers and group leaders
---
Opening times
Dukeshouse Wood is open daily, year-round.
---
Pricing
Prices vary; enquire today to get your bespoke quote.
Don't forget to ask about Kingswood's subsidised and fully-funded places for young people.
---
Travel arrangements
Kingswood's partner company, Britannia Coach Services, offer a convenient and competitive travel service for you to save time and money.
‍All drivers from these coach operators are experienced in transporting school groups and have been through a DBS background check. Their vehicles are kept in top condition and meet all European safety standards as a minimum.
When you book your visit to Kingswood, you will automatically be sent a competitive transport quote tailored to your trip, so you won't have to spend time shopping around – they'll do the rest!
Address
Hexham, Northumberland
NE46 1TP
---
Enquire Now
Book your school trip to Dukeshouse Wood – Kingswood
For information on booking your school trip to this venue, click below.