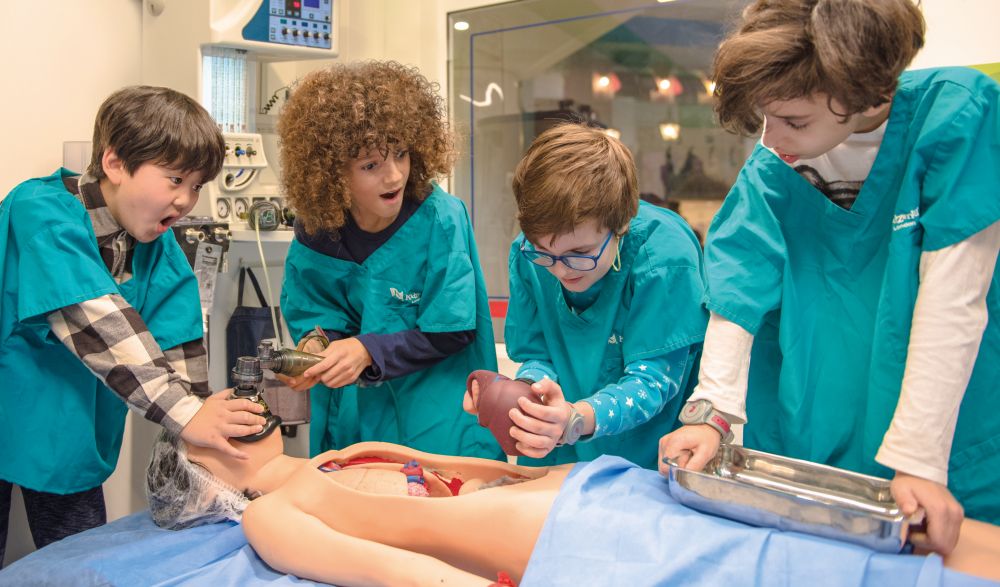 Full View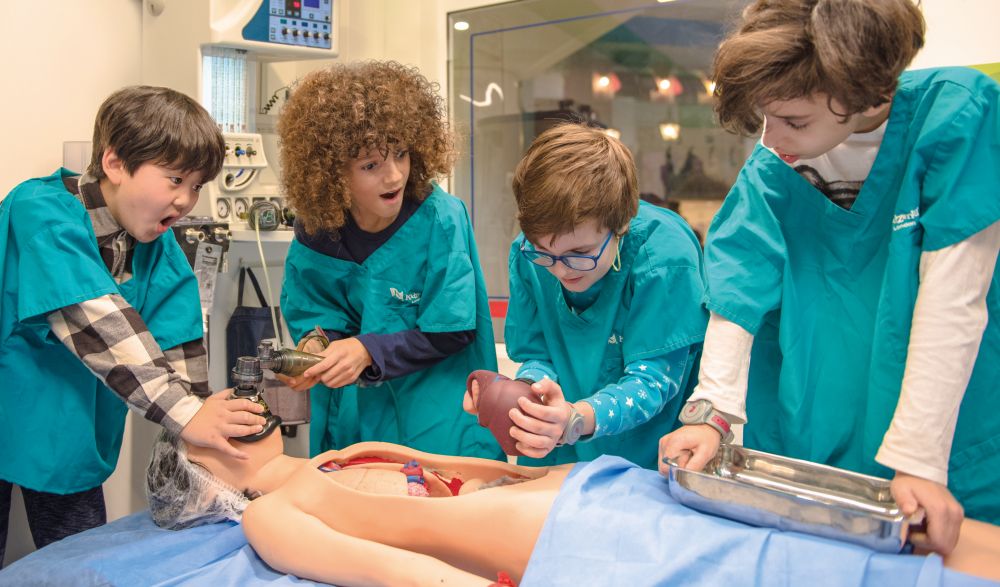 Photos of KidZania London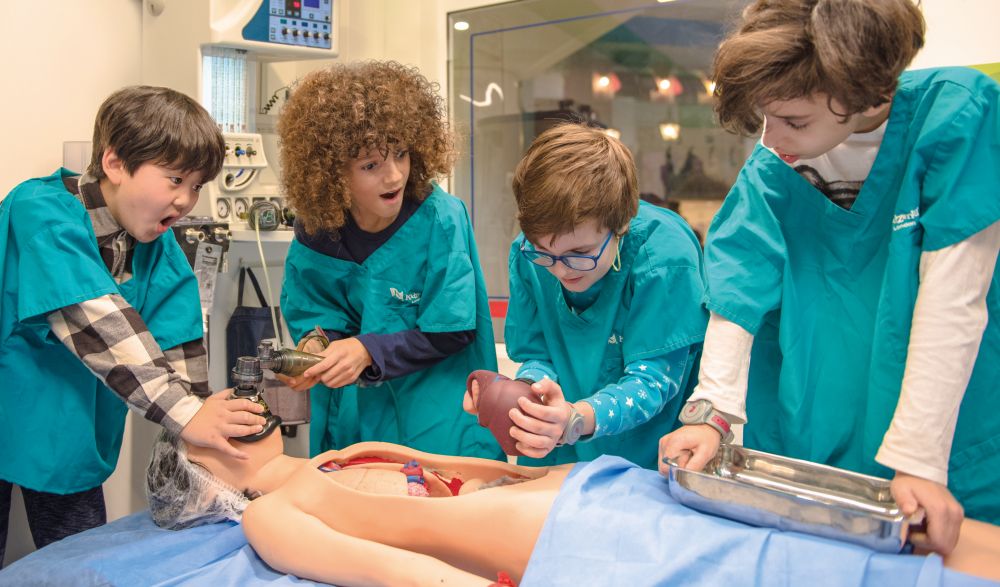 What will students see and do?
Looking for school trip ideas or fun days out in London? You've come to the right place! KidZania is a 75,000 square-foot indoor child-sized interactive city complete with buildings, roads, infrastructure and a functioning economy located in Westfield in Hammersmith, London.
During a four-hour visit to KidZania, children can learn about the world of work through role-playing in realistic surroundings. They can become a firefighter, doctor, banker, engineer, scientist, food technologist, paramedic or any of the other 60 careers on offer.
Whilst taking part in KidZania activities, children will earn kidZos – the KidZania money, and they can work to earn more during their visit.
At KidZania London, the team believes that the best way to learn is by 'doing'. Educational visits for learning outside the classroom are powerful experiences that can allow children to explore the wider world, whilst assisting the development of important life skills including critical thinking and teamwork.
KidZania London is ideal for children in Key Stages 1, 2 and 3 to discover learning through play in an immersive indoor city with a wide range of activities that support the national curriculum, as well as encouraging careers education and financial literacy.
There are 29 KidZania locations all over the world, with more added all the time.
---
How does the trip link to the curriculum?
KidZania is all about 'doing' and represents experiential learning at its very best. Every school activity has been developed to the new National Curriculum for both primary school trips and secondary school trips.
Maths, English, science, design and technology, computing and every other subject is learned through the motivating medium of realistic role-play.
The learning extends way beyond the curriculum as children will develop a wide range of essential skills and attributes including teamwork, communication, digital literacy, emotional intelligence, global citizenship and resilience – making this a great destination for a school trip to London.
Subjects covered
---
Teaching resources provided
KidZania London offers two workshops as part of their Educational Visit Programme. Created especially for pupils in Key Stages 1-3, the workshops can be added to a booking, offering pre-visit support and context to their future educational visit.
Teachers can choose from Literacy or Numeracy workshops to be delivered in their own classrooms, allowing pupils to engage with key national curriculum objectives and build their excitement not only for their future visit, but for their own learning and self-development.
Both workshops last up to one hour but can be scaled up or down to suit the timetabled day. A member of the Education Team from KidZania will conduct the workshops either in your own classroom or during your visit. All resources needed for the workshops including PowerPoint slides and worksheets are supplied, as well as certificates celebrating pupils achievements during the session.
The pre and post-visit resources accompany any visit to KidZania and are complete with lesson plans, worksheets and even a KidZania board game. Children can take part in up to six hours worth of lessons, available for Key Stage 1-3.
---
Minimum and maximum group size
The minimum number of pupils per group is 15 with school trip ratios of 1:5 for primary and 1:10 for secondary.
---
Details of risk assessment
You can download the school trip risk assessment and child safeguarding policy from the website. There are also teacher planning tickets for those who wish to visit the city before their class visit to help create their own risk assessments.
PLANNING
Don't miss our downloadable A-Z guide on completing a risk assessment
---
Facilities on-site
Within KidZania you'll find a restaurant, coffee shop, snack shop and gift shop.
Every group is allocated a dedicated luggage area where you can leave bags and lunches.
During your visit you can use touchscreen stations to see which activity pupils are checked in to.
Charging points and wi-fi are available and the venue is wheelchair-friendly. There is also a dedicated first aid room.
---
Opening times
KidZania opening times vary between 10am-7.30pm depending on the day of your visit.
---
Pricing
KidZania prices start from £10 per pupil for up to four hours in the city. Primary school groups can benefit from a free teacher pass for one in every five students and secondary school groups can use a teacher pass for one in every 10 students.
---
Travel arrangements
KidZania Stratford is situated on the first floor of Westfield London in Shepherd's Bush between Marks and Spencer and GAP.
It's located close to numerous tube and train stations including the TFL Overground, Central Line (Shepherd's Bush and White City) and Hammersmith & City Line (Wood Lane and Shepherd's Bush Market).
Many bus routes run beside Westfield London:
Routes 31, 49, 207, 237, 260, 607 and C1 run from Shepherd's Bush via the Westfield Interchange and terminate at White City Bus Station.
Route 148 will run to the Bus Station via Wood Lane.
Shepherd's Bush also continues to be served by buses 72, 94, 95, 220, 272, 283, 295 and N207.
Address
KidZania, Westfield London, Ariel Way
W12 7GA
---
Enquire Now
Book your school trip to KidZania London
For information on booking your school trip to this venue, click below.