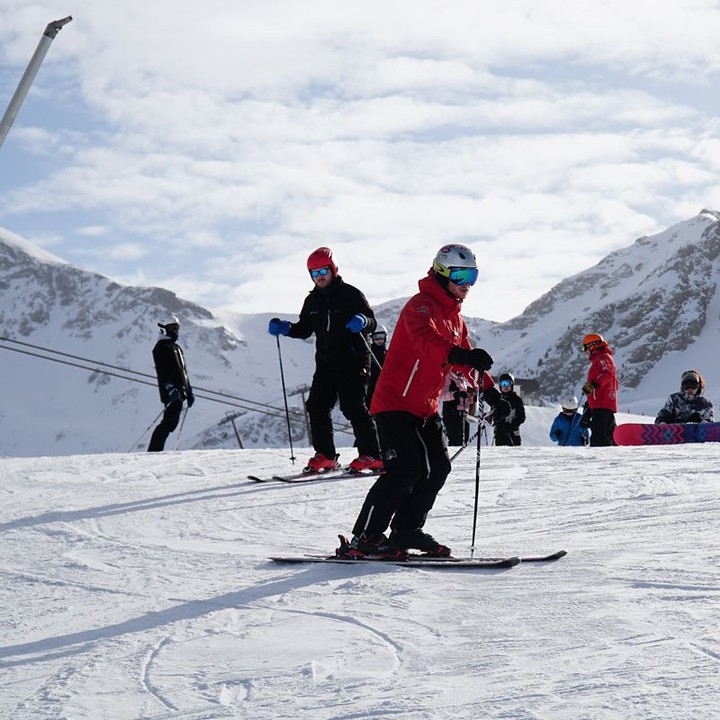 Full View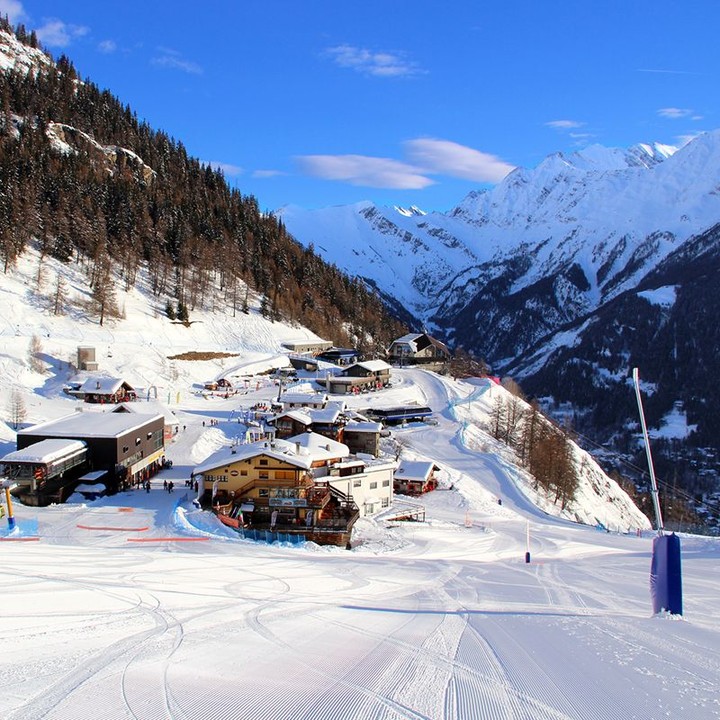 Full View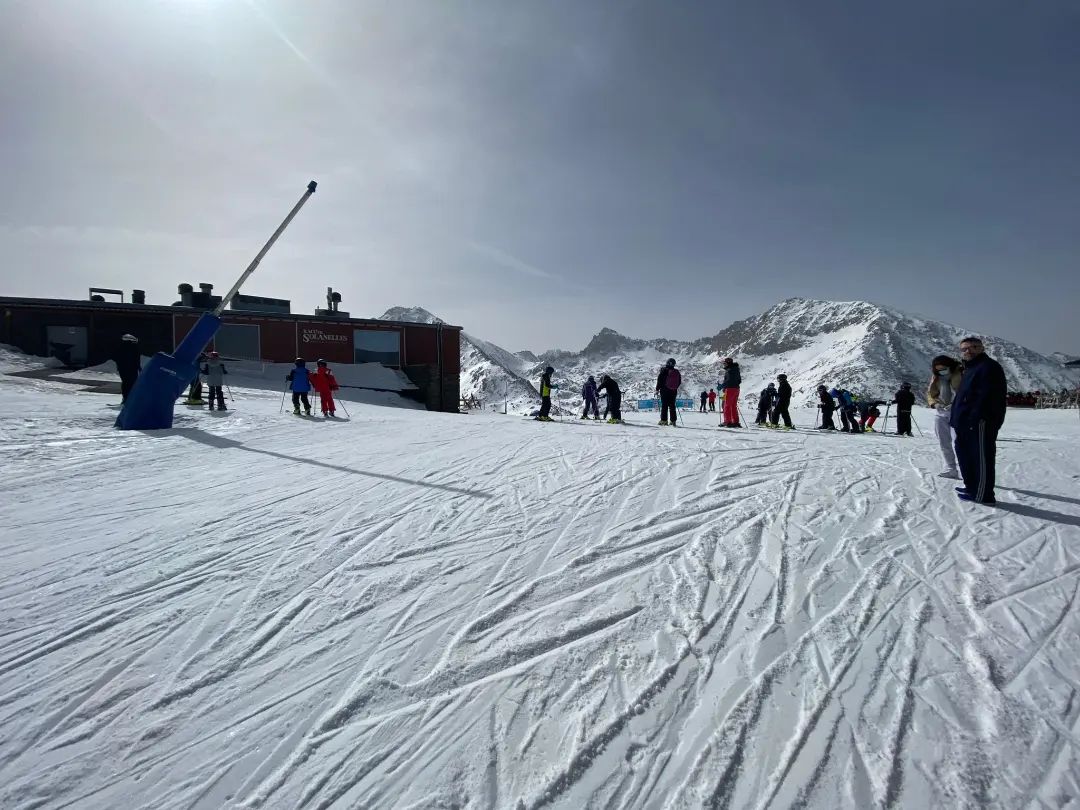 Full View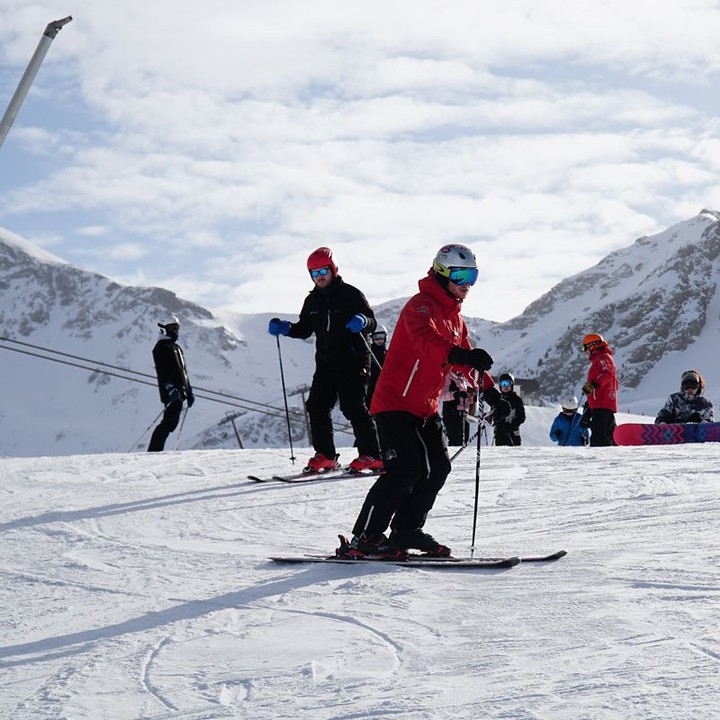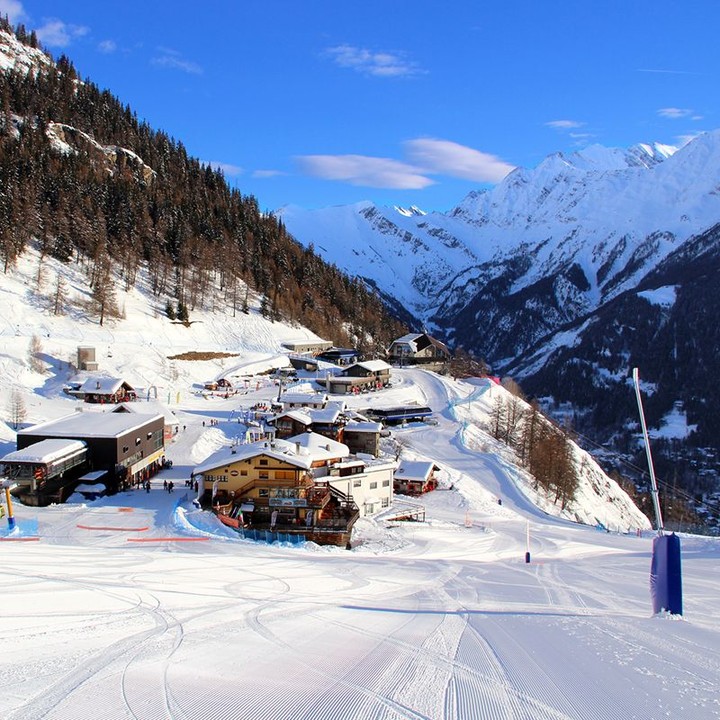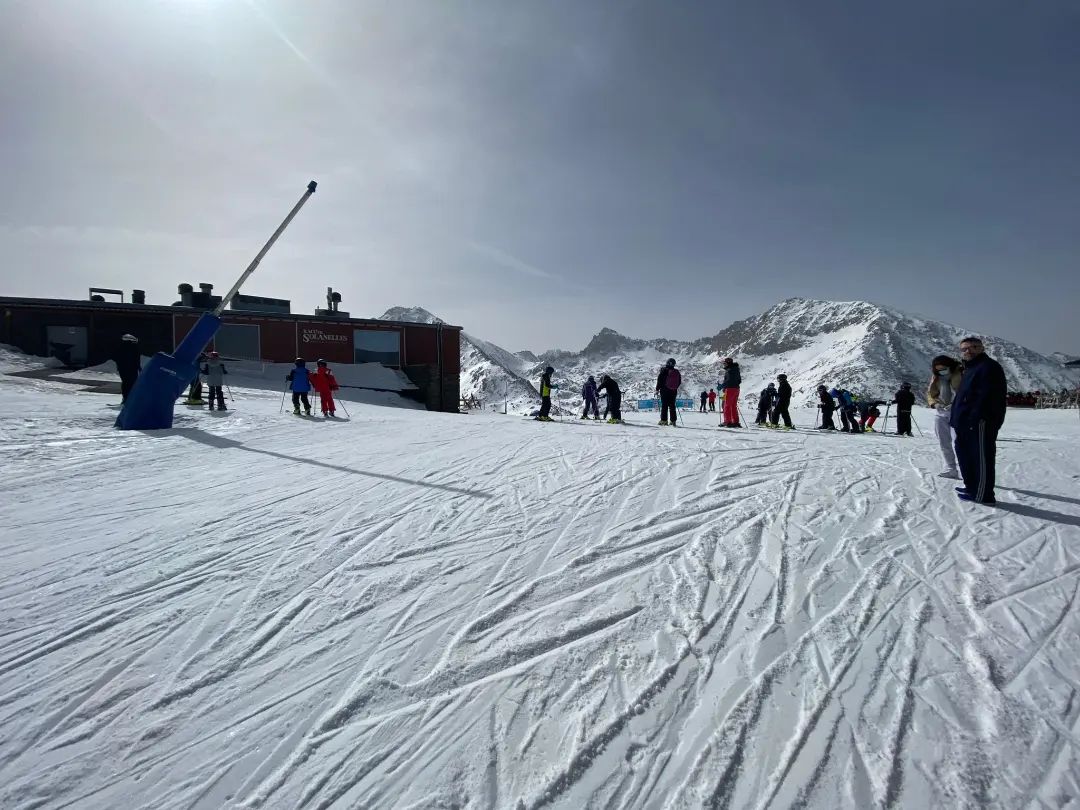 Photos of Interski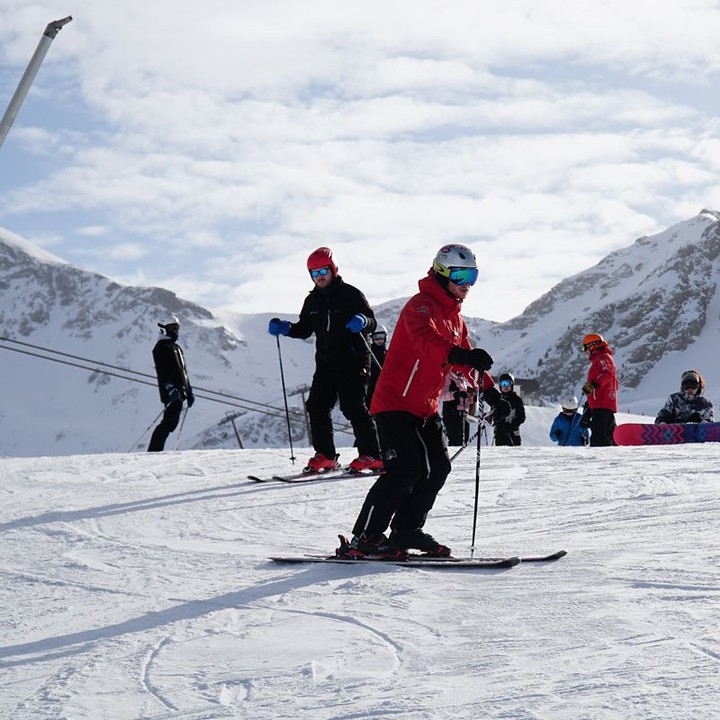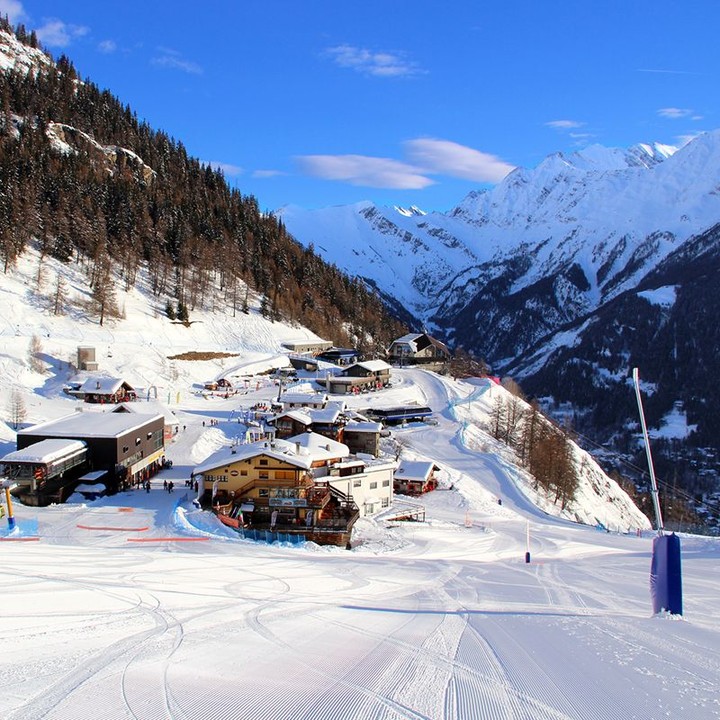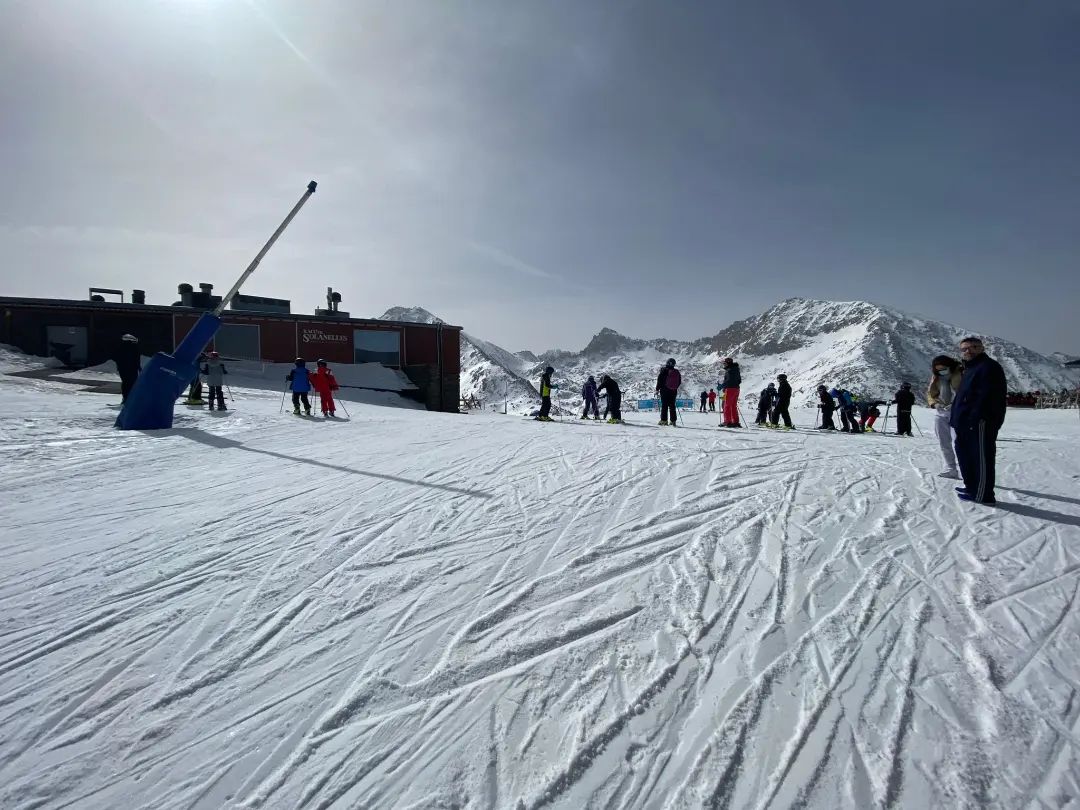 What will students see and do?
Interski Snowsport School is the largest British ski school in the Alps of northwest Italy. It operates three snowsports resorts in the Aosta Valley at Monte Bianco (Mont Blanc), the tallest peak in the Alps. Interski's resorts include Pila, Courmayeur and La Thuile. All three welcome students on overseas residentials.
Probably the best known location is Courmayeur. It's a classic Italian ski resort at the head of the Aosta Valley, just a few kilometres from the French border. Courmayeur offers six blue runs, 14 red runs and four black runs.
Pila is Interski's most popular resort. This traditional ski area sits near the old market town of Aosta. Nearby Roman ruins provide a real lesson in the history of the Aosta Valley. Pila has a few green runs, four blue runs, 29 red runs and five black runs. The gondola ride to the skiing area is one of the most spectacular in all of Italy.
La Thuile and neighbouring La Rosière span the Petit St. Bernard Pass, which links Italy and France. This is where Hannibal is said to have ridden his elephant. Access to the slopes is by cable car or chairlift. La Thuile offers 33 blue runs, 32 red runs and 15 black runs.
No matter which Interski resort you visit, students will typically receive 24 hours of instruction, divided into six four-hour sessions. Interski instructors will divide students into groups based on skiing ability. Levels are as follows:
– Never skied or only had a taster lesson
– Very limited experience; confident using "snowplough" on nursery slopes
– Confident to ski easy blue runs using a combination of ploughing and parallels, but anxious on steep or icy sections
– Confident to ski parallel on all blues at a reasonable speed and can ski reds, but anxious and must pick route carefully when the slope becomes steep or icy
– Confident to ski parallel at a steady pace on all reds and easy blacks, but anxious on bumps or off-piste; now want to tackle more demanding slopes
– Confident to ski parallel at high speeds on reds and confidently tackle bumps on and off-piste
After ski lessons, students will shower, have dinner and enjoy après-ski activities like ice skating, bowling, karaoke and disco before heading to bed.
---
How does the trip link to the curriculum?
School ski trips allow students to learn about and participate in healthy exercise and learn new skills. Those include physical, sporting, academic and social skills. Learning to ski helps children face their fears and push their limits in the safety of a closely supervised environment.
Overseas residentials offer learning outside the classroom opportunities in an unfamiliar but controlled environment. An Interski school trip requires students to adapt to a new and different environment. This helps them gain independence, self-discipline and confidence.
Since Interski's facilities are in the Alps in Italy, students can also practise and improve social and language skills. The Aosta Valley is bilingual (French and Italian) and offers many historical and geographical features. Medieval castles and fortresses dot the region. A visit to the Roman ruins in Aosta can make the history of the Roman Empire more engaging.
A snowsports trip can link to any part of the curriculum with proper planning. Interski has published a brochure detailing how school ski trips relate to specific subjects at each Key Stage.
Residential trips offer learning experiences that are practical and hands-on, which can be highly inspirational for students of all ages. In addition to skiing, Interski holds seminars on avalanche training, ski fitting, snow holing and other snowsports subjects.
Ski trips and residentials offer students a variety of PHSE lessons. At Interski, they'll learn about the risks of snowsports and the safety rules devised by the International Ski Federation's (FIS) called the "Ski Way Code." Students will gain an understanding of the ever-changing conditions of a mountain environment. Interski's instructors also offer lessons on healthy eating.
Après-ski will include social and physical activities like dancing, ice-skating, swimming, snow tubing, bum boarding and more. Saving for ski trips, budgeting their spending money and using a foreign currency contribute to students' financial education.
Overseas residentials like a school ski trip can also offer students video evidence of their practical work toward A Level requirements and GCSE.
Subjects covered
---
Teaching resources provided
There are planning guides to aid you in preparing for your snowsports school trip. There are checklists and information packs detailing each of the three teaching resorts operated by Interski.
Since snowsports lend themselves to various curriculum-based learning, you will work with your programme manager to design course activities and lessons to suit your students' learning needs and your educational goals.
Interski also provides each group with a dedicated school coordinator who will stay with your group throughout your visit. They are your point of contact and information about any aspect of your snowsports trip.
---
Minimum and maximum group size
Interski can accommodate school groups of up to 110 people. There is no minimum required and no financial penalty for small groups.
Adding snowboarding to school ski trips may be subject to minimum participation numbers. Groups staying at La Thuile must have at least five confirmed participants for snowboarding.
If you've booked a group of 20 or more fully paid participants, Interski will give you a two-for-one holiday on a different date (during the same season).
---
Details of risk assessment
Interski uses only minimum BASI Level 2 (or national equivalent) instructors, all English-speaking. The venue is ABTA licenced and has earned the Learning Outside the Classroom (LOtC) Quality Badge. Interski also has an Air Travel Organiser's Licence (ATOL).
Risk assessments for all activities can be downloaded from Interski's school trips download page.
PLANNING
Don't miss our downloadable A-Z guide on completing a risk assessment
---
Facilities on-site
There are three separate Interski resorts available, each with a unique character. Each has a gondola or chair-lift service to the ski area, which is included. All ski equipment is stored on the mountain, so there's no need to lug it back and forth or keep it in your room.
All school ski trips include transportation, hotel stay and meals (from a packed lunch on Monday through to dinner on your final night). Interski also provides ski equipment and can assist in securing helmets for your students. Rental jackets are also available.
---
Opening times
The UK office is open Monday to Friday, 9am to 5pm.
Most six-day snowsports programmes run Monday-Saturday, with school groups arriving around midday on Monday and departing early Saturday evening. On five-day ski trips, school groups leave Italy on Friday evening.
---
Pricing
Prices range from £729-£869 per person, depending on the resort and accommodation chosen. Term time prices are lower than holiday and school break rates. This gives more school groups the opportunity for overseas residentials in Italy.
Fees include airfare and a six-day lift ticket, plus all meals once you arrive. Interski offers free places for accompanying teachers and staff on a 1:7 teacher-to-student ratio.
For specific pricing on educational ski trips, contact Interski's UK office by telephone at 01623 456 333 or fill out an online quote request form.
Each school programme consists of 24-hours of instruction (four hours each of six days). Adding an extra hour each day (totalling 29 hours) incurs a fee of £25 per person.
Adding snowboarding to your itinerary is subject to availability. There's an additional fee of £10 per person.
---
Travel arrangements
Interski will arrange round-trip air travel from the UK and transportation from your destination airport to the resort.
Interski has a fleet of cars, minibuses and vans for ground transportation to and from ski lifts and other locations when needed.
---
Enquire Now
Book your school trip to Interski
For information on booking your school trip to this venue, click below.